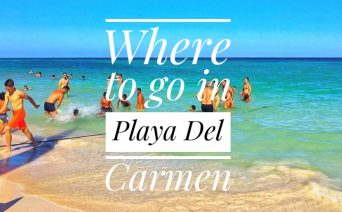 Where To Go In Playa Del Carmen And What To See!
Where to go in Playa del Carmen? There is a lot to see and places to go in town! We hope this guide will help you narrow it down so you can find what you want to do for your vacation in the area. These are the best things to see and do in the area and will help you make the most of your trip!
Where you will want to go in Playa Del Carmen will depend if you are staying at a hotel in the center of town or a resort outside of Playa. So some of these things will cater to either option you take. See our guide on where to stay in Playa Del Carmen for information on the best locations.
Things To See In The Center Of Playa Del Carmen
Most people will want to visit the beach, but after that, they migrate to walking the famous 5th Avenue. This is the main pedestrian street that runs the length of Playa Del Carmen. Here you can visit many shops, restaurants and enjoy the lively atmosphere. On the south end of Quinta Avenida (as the locals call it) you will find Park Fundadores. Here there are papantla dancers and other street performers. You can watch these performers (they only ask for a tip). This is one of the free things you can do in Playa Del Carmen. For more about the downtown area of Playa Del Carmen, see our guide here.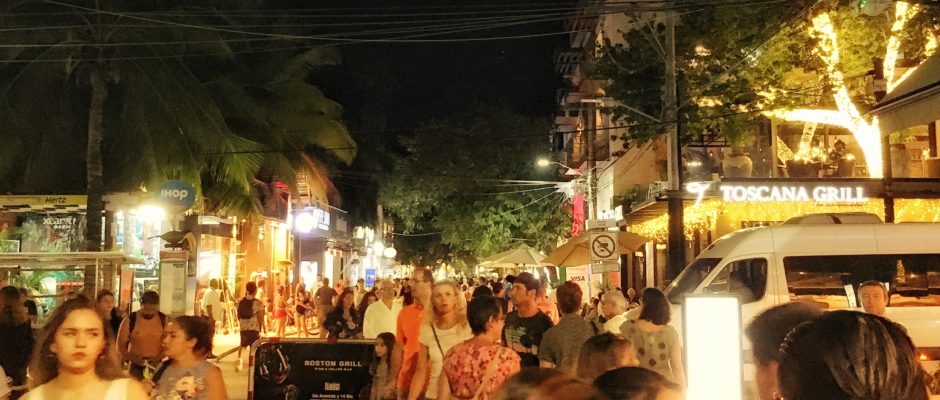 Beaches And Beach Clubs To Go To
Going to the beach is one of the highest priorities when coming on vacation to Playa Del Carmen. If you are staying at one of the resorts, you will most likely be going to the beach in front of it with all the services they offer. If you stay at a hotel in Playa Del Carmen, you will have your choice of beach or beach club.
All beaches in Mexico are public and open for everyone. However, not all beaches are the same, even in the small stretch of beach in front of Playa Del Carmen there are differences. Some beaches are wider, some beaches are more quiet and others are more youthful. Some of the beaches also collect more seaweed at times.
Mamitas Beach on 28th Street is one of the nicest beaches in town. It offers two large beach clubs, Mamitas and Kool Beach Club. This beach tends to be a younger set of people, but it is still enjoyed by families and older people.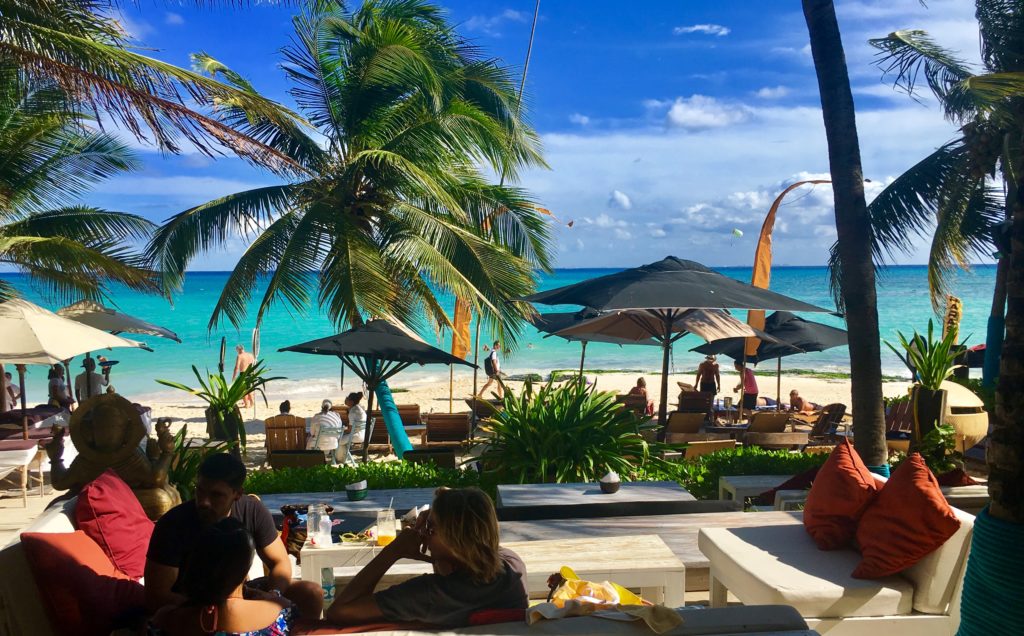 Beach Clubs in Playa Del Carmen
Beach clubs make a day at the beach more enjoyable. They offer beach beds, chairs, music and food and drink service. Each beach club also has a little different vibe, so choosing the one that fits you is going to be best. See our beach club guide here and our video below to see what they are like.
Restaurants And Bars In Playa Del Carmen
Going out to eat at some of the best restaurants in Playa Del Carmen can be a great part of your vacation. There are a great variety of restaurants due to the fact there are people from all over Mexico and the world living in Playa Del Carmen. This means you can find everything from Asian to Mexican food in town. Since there are a lot of tourists also that visit, there are restaurants that try to capture some tourist dollars with tourist trap restaurants. We don't want anyone to have a bad experience, so we have many guides on our website to help you make good decisions. Below are a few of them.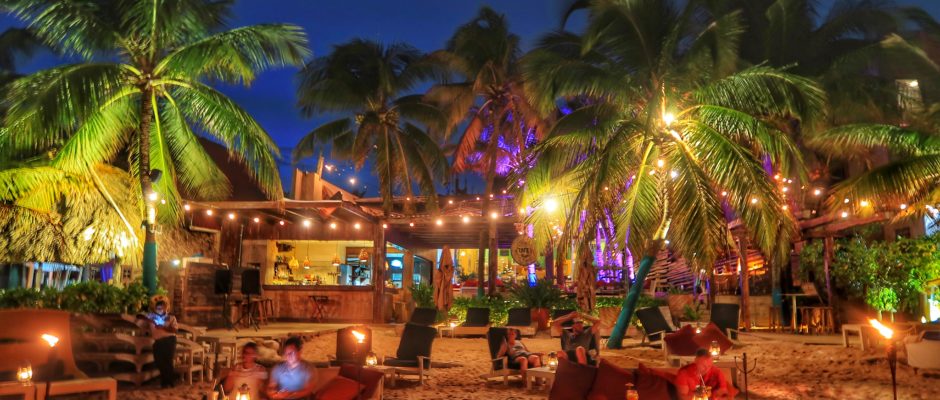 Where To Go For Clubs And Nightlife In Playa Del Carmen
Going out in Playa Del Carmen is a great way to have fun and enjoy yourself on vacation. For years clubs, rooftops and live music venues have entertained visitors to the area. Playa Del Carmen has dance clubs, lively shows, bars and a range of places to go out at night. You can start by looking at our guide to nightlife in Playa Del Carmen here. You can also see our video below of what it is like to go out on 12th Street in Playa at night.
Coco Bongo Show in Playa Del Carmen
One of the most popular places to go at night is the Coco Bongo Show. This is a Vegas style club that has non-stop entertainment from about 11:00pm to 3:15 am. For more about visiting Coco Bongo see our article here. If you are interested in Coco Bongo tickets you can click the link below to purchase them for your night out.

Eco Parks To Go To
It really is hard to describe these Eco Parks close to Playa Del Carmen because they are very unique. All of these parks offer adventure and are well designed. All of these places to go highlight the natural world in some way and also add a lot of fun with it. Some of these are just outside of Playa Del Carmen and others are a short drive. What makes these parks easy places to visit is the fact that they a package and everything is set for a fun day.
Here are some of the best parks for visitors and what each one is like. Tip: Use the links on our page to book ahead! You can save up to 15% off.
Xcaret Park
Xcaret park is the granddaddy of all the parks. This was the original park and is the largest. This park is hard to describe, but does include, shows, animals, swimming in underground rivers, and a walk through Mexican history. One of the best things is the 2 hour show at the end of the day that should not be missed. This park is for families of all ages, couples and people looking for a great day exploring.

Xel Ha
Xel Ha is all about being outside, swimming and enjoying a beautiful inlet. Here you can swim, float, and enjoy a beautiful park all day long. This park is about 40 minutes south of Playa and worth the trip! See our video below and if this place looks good to you, then use the reserve now button to book it.
Some people have a hard time deciding between Xcaret and Xel Ha parks. We wrote an article comparing them so you can decide.

Xplor
Xplor park is the adrenaline junkies fun park. There are some of the best zip lines in Mexico, underground rivers to swim in and much more! This park is great for couples, families with teens or older children and people that want an active day. See our video below for more details about this place to see if it is what you want and then use the reserve now button to purchase. You can also go to this park at night, which is called Xplor Fuego. In this article we talk about what is better and what the difference are.

Xenses
This is a half day park and good for families with younger children. Xenses is like a science museum that is interactive, but without the boring stuff! See our video here that describes what it is like and then book below if this looks good to you. This is the only half day park, so if you want to get back to your resort, this might be a nice quicker place to visit.

Xenotes
Xenotes Park is for the nature lover. This is one of the only organized tours to cenotes that is strictly dedicated to that. This park is about 50 minutes north of Playa Del Carmen. You get to visit several private cenotes that are designed for visitors. This park is organized in small groups so it is more relaxing and you can enjoy the natural environment while visiting different cenotes. Some cenotes you swim in and others you have a zip line, slide or rappel.

Cenotes To Go Visit
What is a cenote? These are fresh water pools that are located in the eroded stone ground of the peninsula. Each cenote is different and provide a beautiful natural place to swim or snorkel.
The closest cenote to Playa Del Carmen are located about 18 minutes down the 307 Highway. There you will find three cenotes very close together. They are Cenote Azul, Cenote El Jardin, and Cenote Cristalino. Of course, there are hundreds of cenotes to visit in the Peninsula. You can see a map with links to articles about them below.
Tours To Go On From Playa Del Carmen
Most people add a tour or two to their vacation in Playa Del Carmen. These range from the Eco Parks above or to some of the Mayan ruins nearby. There are also many other tours from Playa Del Carmen available. Below are some of the popular and recommended tours to Mayan ruins that you can visit.
Tours You Can Take To See Mayan Ruins
The most popular tours from Playa Del Carmen are the ones to Chichen Itza. This is usually the first Mayan ruins that people want to visit. Once people visit that site, there are a lot of other ones in the area to see. Here are some recommended tours to take from Playa Del carmen to visit each of the nearby Mayan ruins.
Tours From Playa Del Carmen To Chichen Itza
Chichen Itza is the most popular of all the Mayan ruins in the peninsula. . Tours here last about 9-10 hours due to travel time. Because these are bigger tours, it is good to read our article about the best Chichen Itza tours to take from the Riviera Maya.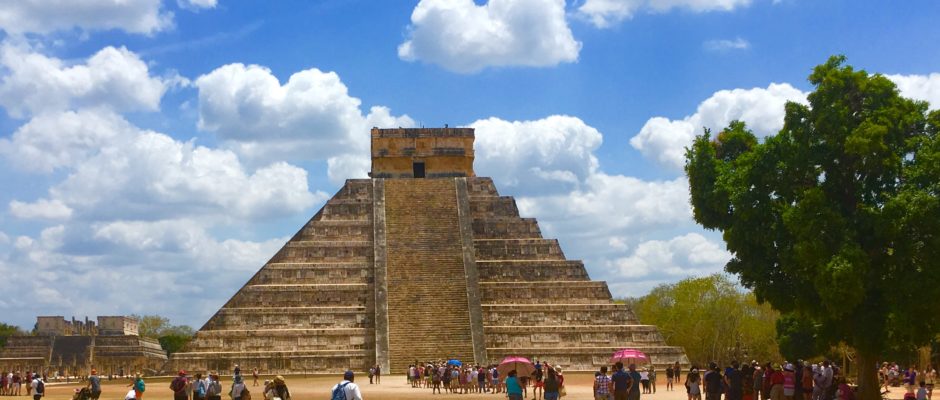 Tours To Tulum Ruins
Tulum is about 45 minutes south of Playa Del Carmen. Tulum ruins are very accessible (meaning close). The view of the ocean and the cliffs is spectacular. The site itself is small. Often tours to Tulum will add another stop to fill out a tour. Read the details of what is included and excluded from each of the tours offered.
For an affordable tour to Tulum that also has a cenote stop, this tour from Playa Del Carmen might be for you. If you would like a little longer tour to Tulum that includes a cenote and swimming in a reef, this tour might be for you. For those that want more time at the Tulum ruins and just a visit to the beach there, you might like this tour from Playa Del Carmen.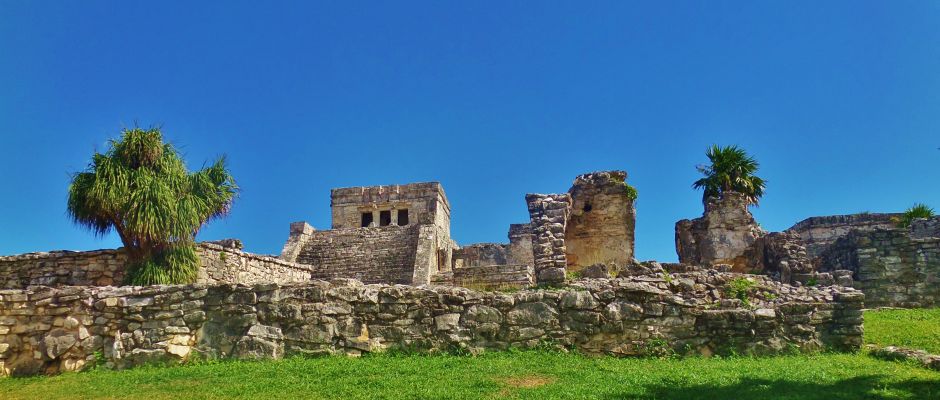 Visiting Coba Ruins On A Tour
Coba ruins are a little different because the site is located in the jungle. You have the opportunity to ride bikes between the temples and explore. The ruins are inland from Tulum and about an hour and a half from Playa Del Carmen. Here are some tours to consider.
If you have young kids and want to give them some culture. but also some fun, you can do this half day Xel Ha and Coba Tour. A fun way to see the ruins and learn a bit more about the Mayan communities of today is the allTOURnative tour. You can read more about this Coba tour here and see our video. For nature lovers, this tour from Playa Del Carmen will take you to Coba and a lagoon nearby where you can see nature and possibly even monkeys.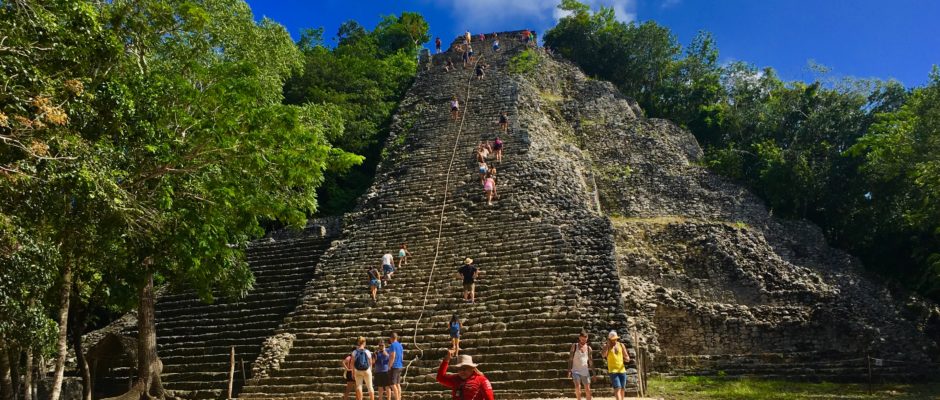 Tours To Ek Balam Mayan Ruins
Ek Balam ruins less visited because it gets overshadowed by how popular Chichen Itza is and how beautiful the beach is at Tulum. Ek Balam ruins can be nice to visit for two main reasons. You can climb the main temple and there is a nearby cenote to visit. Often tours visit another place to make for a full tour day.
One nice tour to take from Playa Del Carmen area is the Ek Balam and Cenote Maya tour. This tour will show you the Mayan ruins with good guides and then explore on of the largest cenotes in the Yucatan. You will try local food and can experience some of the fun activities of the cenote like rappeling.
If you want a longer tour to take in some of the marvels of the Yucatan, this tour might hit a lot of the spots you have on your list including Ek Balam. It is more expensive, but you do get to go to some of the less visited spots that are hard to get to with out a tour.

Thank you for reading our article about where you should go in Playa Del Carmen. We hope from all our guides on our website you can plan out everything you want to do. If you have any more questions or comments, let us know in the section below.