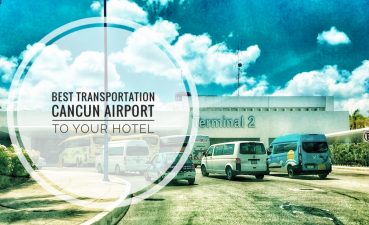 The Best Transportation from the Cancun Airport
Congratulations, you are already planning your vacation! One of the important steps for your trip to the Riviera Maya is getting from the Cancun Airport to your hotel. This is very easy to do since millions of tourists come every year, there is a good network of airport transportation with lots of options. So, in this guide we are going to explain the different options you have and what might be the best transportation from the Cancun Airport to your hotel or rental.
Best of all, we are not a transportation company. We are a local website that likes to help tourists find the best of everything here! This is just one of our many guides to assist people coming on vacation here. We enjoy making good recommendations for people coming so they can enjoy their time here.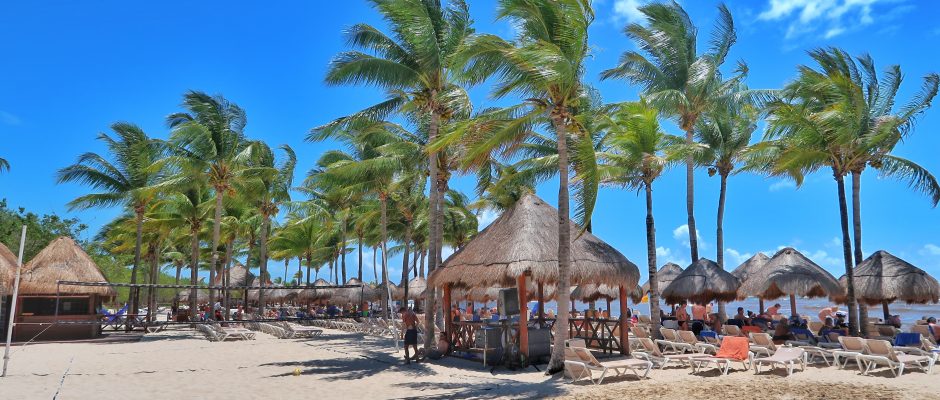 Transportation options from the Cancun Airport
Here are all of the transportation options you have from the Cancun Airport to your hotel. We list some of the pros and cons of each as well as most recommended.
Private Transfers to your hotel (most recommended)
A private transfer is what most people book for their trip between the Cancun Airport and their hotel. These are fast, comfortable and give good value to make your vacation seamlessly easy.
Many people don't realize that from the Cancun Airport to most hotels it is 40 minutes or more depending on where you are staying. This means that after a long flight, you want to comfortably and speedily get to your hotel. When you book one of these transfers, you will have a driver waiting for you as soon as you exit the terminal.
These transfers only take you and your family with you. No waiting for other people and no dropping off people at other hotels, adding to the time to your vacation. You can take these transfers to any hotel, house or rental between Cancun and Tulum. Rates are for the entire van and no per person. Tip: You save a good amount if you book a round trip. Click the reserve now button to go directly to this recommended transportation company's website for prices and details.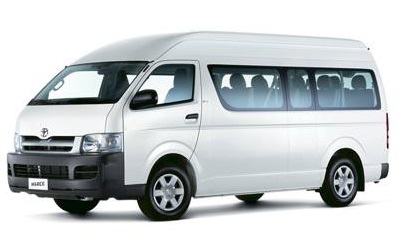 Private transfers include:
Bilingual driver, pick up right at the terminal, direct transfer to your hotel, insurance, and better prices and more space than a taxi.
Car Rentals from the Cancun Airport
If you are a more independent traveler and will be doing some driving during your stay in the Riviera Maya, a car rental can be a good option.
Tips for renting a car from the Cancun Airport
Not all car rental agencies are located on the Cancun Airport property. Some have lots outside of the airport along the highway. They offer shuttles back and forth. Just note that it will take a little longer dropping off the car and picking it up (about 15-20 minutes each way).
Many car rental websites offer super low fares, however, when you pick up the car there are mandatory insurance and fees added on. An average daily cost for a sedan is around $35-$50 USD. It will depend on the length of your rental, level of insurance and model.
Some agencies charge for extra driver, so consider this in the small print of the car rental website.
Mexico requires liability insurance for cars. Many say they rely on their credit card coverage. Print out your coverage if you plan on doing this, but also make SURE if covers Mexico. It is best to buy Mexican liability insurance from the car rental agency. If you have a serious accident, you will need to contact them and have them come to the scene as fast as possible. If you have seriously injured someone, the police will hold you until your insurance proves you are covered.
One good car rental agency in Playa Del Carmen is this one. They provide pick up from the Cancun Airport for long term rentals. They come fully insured and ready to go. It is one of the smaller personalized agencies that readers really like.
Since you will be driving in a foreign country, see our guide to driving in the Riviera Maya for all the little things you should know.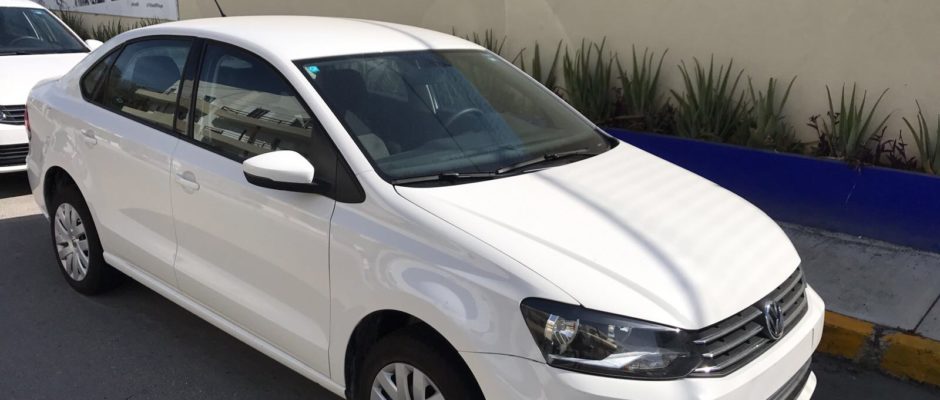 Shared shuttles from the Cancun Airport to your hotel
If you want a more budget friendly option, but still want to go door to door, a shared shuttle might be for you. These are professional vans that do one way or roundtrip transfers for you from the airport. This is a better option than the ADO bus because you do not need to take a taxi from the bus station to your hotel, all for about the same price.
These shared shuttles should be booked in advance so they can be waiting for you. To book a seat, follow the reserve now link to the official website. Here you will find all the details.

Public Bus from the Cancun Airport
There is one public bus service that goes from the Cancun Airport to a few towns/cities. The name is the ADO Bus Company. The following places have a direct bus from the Cancun Airport.
Cancun Downtown (service is the ADO bus station in the downtown).
Playa Del Carmen (service goes only to the Juarez Avenue and 5th bus station). See our article here about taking the bus.
Puerto Morelos (the stop is along the highway and is only stops when requested).
Tulum (there is a limited amount of daily connections between the Cancun Airport and Tulum) If you are going to Tulum, see our article here for the best transportation from the Cancun Airport to Tulum.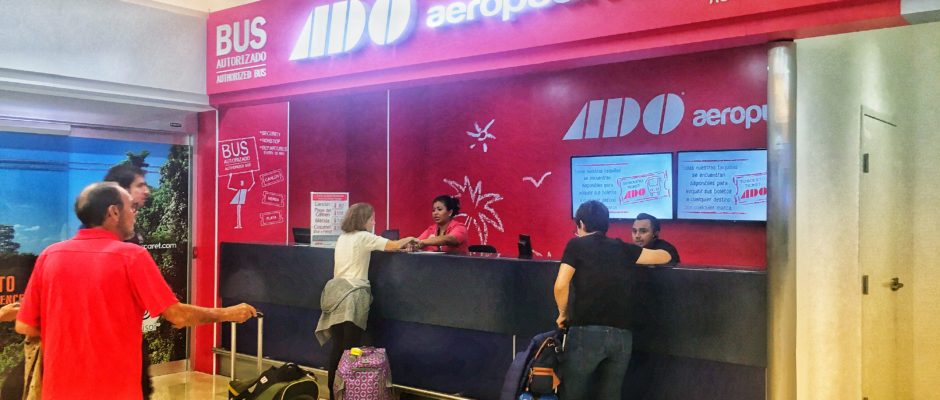 Pros and Cons of taking the bus from the airport
Pro: This is the most affordable way to get from the Cancun Airport to towns in the Riviera Maya if you are traveling solo or couple.
Con: If you are staying at a resort not close to one of the bus stations, you will need to take a taxi also and this can be expensive depending on how far your hotel is.
Pro: There are busses frequently from Cancun and Playa Del Carmen to and from the airport. These are air conditioned and clean.
Con: Taking the bus takes about one hour to get to Playa Del Carmen for example. Then there is time getting to your hotel from the bus station. A private transfer will take you door to door saving time and making your trip much easier.
All Inclusive hotel busses form the Cancun Airport
Some of the large resorts in the Riviera Maya have busses that will pick you up and transport you to the hotel. This can be convenient with all in one booking, however there are important details that affect your trip.
Most of these busses are an added charge for you, so you are still paying for it. What happens is the resorts sends a large bus to collect people that have arrived on flights arriving at the same time. Then the people will hold up signs directing everyone that has arrived to the bus. No matter how fast you get through customs and immigration, you will need to wait until everyone gets through and on the bus. Then you are all taken to the resort to check in at the same time. When you need to go back to the airport, you will be assigned to a bus group. Often these will arrive well before your flight because there are multiple flights leaving around the same time. All of this can eat into your vacation and not make the transportation part between the airport and your hotel the most enjoyable.
Most people prefer to book their own private transportation from the Cancun Airport to the hotel. This way you have a driver waiting for you and you leave when you are ready, both from the airport and the return trip.
Uber
Uber does not operate in the Riviera Maya or Cancun. They tried it once and it was limited in scope. Unfortunately, this is not available at this time. We will update this if they change this.
Taxis from the Cancun Airport
There are taxis at the airport and ever ready taxi drivers ready to take you to your hotel. You should know there are no set prices and no tickets to buy for your taxi ride. This means you have to ask the driver for prices. Many times they start high and negotiate a price with you. Many overpay for what is considered standard prices. It is much better to book a private transfer ahead of time and walk out of the airport and have a driver waiting for you. You not only will have a set price at the same or better price than a taxi, you will have a nice van with more space.
Thank you for reading our guide about the best transportation from the Cancun Airport to your hotel. Let us know if you have any questions below. Since you are coming to the area, be sure to check out all of our other guides here.