Welcome to our Everything Playa Del Carmen website!
We cover everything about Playa Del Carmen and the surrounding area. We do this for the enjoyment of our readers and help people discover the best of Playa Del Carmen!
Over the past few years we have been collecting information on everything in Playa Del Carmen and also the amazing Yucatan Peninsula, which is just in our backyard. We hope you enjoy reading here and we add to your enjoyment of the area. Please feel free to contact us with story ideas and questions. We hope this unique interaction creates a place where you enjoy spending a little time each week or even daily as we often post things often. We are constantly expanding and striving to bring you good content. There are many ideas we would like to write about in order to bring you great coverage of the area. We work nonstop to explore and discover new things to bring you. There are many places we have covered a lot but there still is a long list of things we want to bring you so stay tuned.
We bring you unbiased reviews and information for businesses and places we cover. Everything we write about are places we have found to be good or of interest to our readers. In this manner you can be assured that we are unbiased in our stories and reviews. Everything we write about and our photos are ours. We do not copy or use other websites content just to have more material. Everything is researched by us so we can answer questions and give expert advice and not just suggest or make recommendations based on what other people think or based on getting commissions.
We are interested in meeting members of the community as well as tourist to bring you the most rounded coverage of Playa Del Carmen and beyond.
Privacy of our readers
Here is our privacy agreement. We value your privacy and this is reflected in our privacy agreement.
Working with us, partnerships and advertising
Below are just some of the companies that we have researched and have worked with us. We love when companies , eco parks, and tourist attractions open their doors to us so we can get the information for our tens of thousands of readers monthly.
For local businesses
Would you like to be on one of the most popular websites for Playa Del Carmen and be seen by tens of thousands of people every month? All of which are people planning to come to Playa and spend time here? We work with local businesses to help promote your good services and get known the local community. Since we cover everything, we work with restaurants, hotels, tour companies and other businesses. All of our articles of places we have covered have helped people to find their services. We are happy that all of the businesses we have covered have had a great result of being on our page. We wanted to build readership and visibility and now are happy to say we are one of the largest sites for Playa Del Carmen. If you would like to know more about advertising or getting more known, please contact us using the contact tab.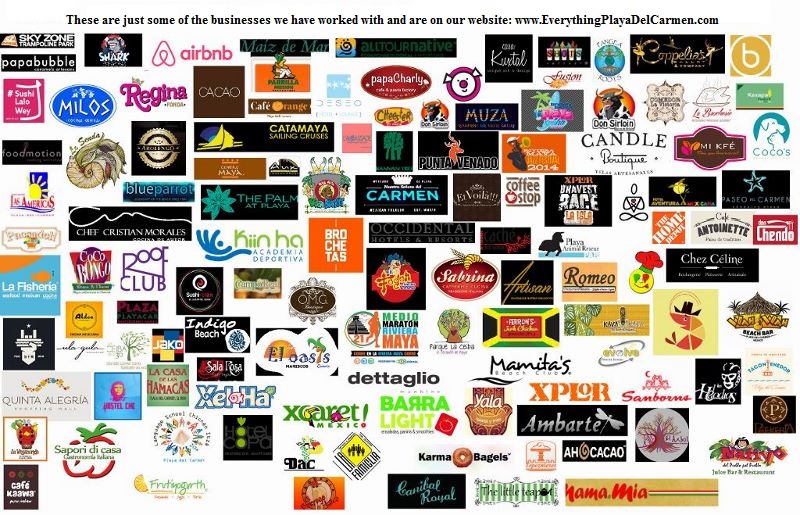 For people looking to move to Playa Del Carmen
If you are thinking about moving to Playa Del Carmen you will probably have a lot of questions. We like to cover a lot of these in our Expat section. We are constantly going around Playa Del Carmen and covering life here, there are hundreds of articles on the site but we can give you just what you need if we meet with you in person for a tour.
There is a Real Estate section on our website under the Expat tab. We are doing this since this is what most people want to know about when moving here. We however will be offing honest advice on areas to live in and information on house and condos. One way we do this is by touring new construction projects and writing a review for you. We can offer an unbiased opinion since we do not rent or sell real estate.
We can however recommend some of the best realtors depending on your situation and then you can make your own decision. There are many realtors to choose from but we have found not all to be good about details. We have had many people come to us and ask questions after they have bought that should of been answer by a good realtor. So we have a shortlist of very qualified people that we have made sure will give good service to our readers. We want to give you, our readers, the best advice about investing here. After all you will be our future neighbors and we love interacting with people before they move here, and after.
If you need suggestion and contact for people here like immigration help or something else, feel free to contact us so we can line you up with the best recommendations.
Other services we offer at www.EverythingPlayaDelCarmen.com
Since we know the area well, if you are a TV show or movie production company looking for locations, we can help you and help scout locations and give you detailed information on places to shoot.
If you are a group and looking for special information catered to your travel needs, we refer people to Lori who is an excellent source of help.
If you are looking to set up a business here in Playa Del Carmen or the Riviera Maya and would like a consultation session with us, please contact us.
Our team here at www.EverythingPlayaDelCarmen.com
Website owner and head writer Seth
Hello! I am Seth or otherwise known as Mr. Yucatan because I am all over the Yucatan Peninsula looking for interesting things to share with you. I am writing about everything in and around Playa Del Carmen. I head up the website and hope you enjoy reading our pages. The team here is living in Playa Del Carmen and want to share the exciting life and times that go on here. We want to make travelers and those that are lucky to live here even more savvy with up to the minute information that can make your stay or living here better.
I have traveled the world to more then 40 countries and have landed in Playa Del Carmen. After traveling to so many places and reading so many guide books and websites, I wanted to create a useful site for tourist and for those looking to more to the area.
Below are just some of the photos from behind the scenes of doing research for the website. We test everything for you so we know what to suggest and so we can answer your questions. It is hard work, swimming, touring, eating, shopping, driving and running around but that is just how we do it here. Oh, and we do have a fun time doing it too!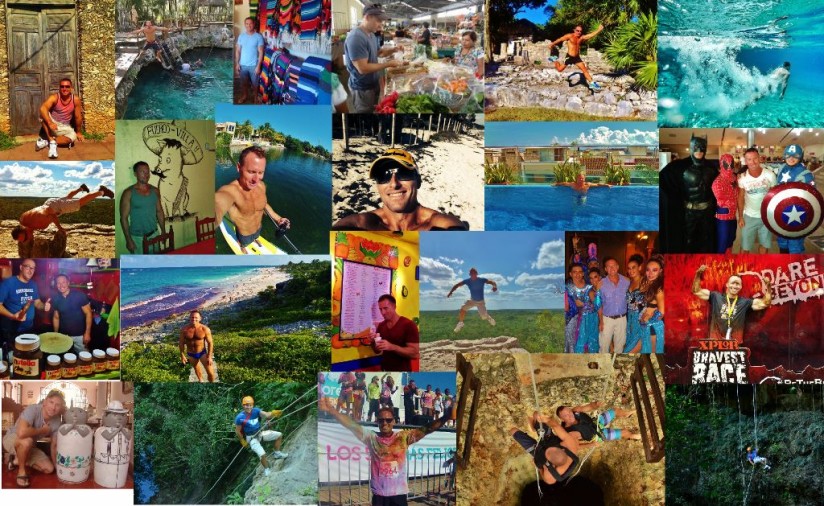 Miguel
Miguel is a contributor and local researcher for our site. We welcome Miguel to the team to help cover everything in Playa Del Carmen and the Rivera Maya. His extensive background in media and travel is a perfect contribution to our site.
Miguel was born in Mexico City where he lived until he moved to Cabo on the west coast of Mexico. He had the opportunity to travel and live in Europe for a while before returning back to Mexico where he now resides in Playa Del Carmen.
In Mexico City he worked for Televisa, the largest TV producer in Mexico. Since 2006 he has worked in travel, transportation and hotel industry in Mexico. This has given him an insight into the industry and now helps him do reviews and write articles.
We look forward to hear from Miguel to help give informative advice to all of our readers.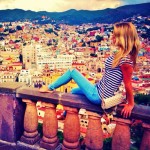 Anastasia
Anastasia has lived around the world and is working on her fourth language. She fell in love with Playa and fell in love with the man of her dreams, both things brought her to Playa Del Carmen. Anastasia has traveled around Mexico and when in Playa she loves to check out the restaurant scene and participate in yoga. She is an expert on the active life in Playa and the Riviera Maya and also knows all about love in Mexico. Her desires are to help people fall in love with Mexico and find all the romantic places for people to visit in the Riviera Maya.
Jose
Jose is our eyes on the street for spotting all those new local restaurants and our inside tip giver on real estate and rentals. When he is not working with us he works with property management here.