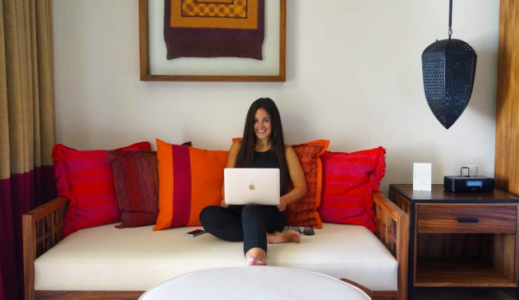 Meet Lori, the expert Playa Del Carmen travel agent
We have had many questions from readers about resorts, hotels and all inclusive hotels in Playa Del Carmen and the Riviera Maya. There are hundreds of hotels and resorts to choose from so it can be overwhelming to look over the internet to choose one. We have teamed up with Lori who is a Playa Del Carmen travel agent (aka travel designer) who knows resorts better than about anyone we know.
We recently asked you to send us your questions on Facebook as a way to introduce Lori to you. Below is the full video of our introduction and questions from our readers. We feel that with her expertise, if you have questions and would like assistance booking a great holiday in the Riviera Maya, she will be of great help to you. At the end of the article is the contact for Lori.
We look forward to bringing you much more articles this year on resorts and hotels. We want you to be the best informed so you can have the best vacation possible.
How long have you been working as a travel designer (aka travel agent)?
When I was in university I started working as a travel agent because of my love of travel. So since 2007 I have been working helping people book  vacations.
How many hotels have you been to?
I have literally have been to hundreds of hotels. There are about 100 resorts in the Riviera Maya and I have stayed at or visited most of them. Each week I am checking out new hotels and resorts.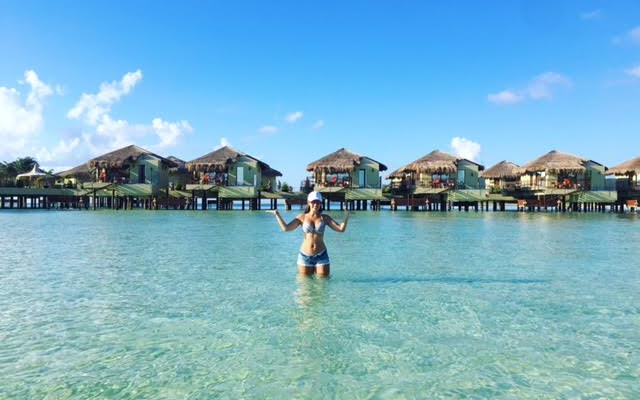 Why is it good for someone use a travel agent?
When you book online you are more of a number then a name. The internet is just an order taker and does not know your preferences. It cannot accurately plan a vacation for you according to your wants and needs. If anything goes wrong you have a person to talk to at any time rather than an 1800 number.
I have connections and personal contacts at many resorts that can help with VIP treatment and special requests.
If a hotel gets overbooked, which happens often, the first people that get rebooked at a different location is people that booked online. This can be unsettling because you had certain expectations of where you were going to stay.
In my case, I have first hand knowledge of the resorts in this area and can answer questions about differences between resorts, connecting rooms, special circumstances.
Is it more expensive to use a travel agent?
A majority of the time the price of using an online website booking service compared to a travel agent, the price is the same.
Usually for North American travelers the prices are the same online and through a travel agent. But of course with a travel agent you are getting the expertise of first hand knowledge of the area. There is a lot of information online and it is very hard to sift through it. I can narrow down options to match your needs.
If there is a lower price online normally I can match the price plus give the full service for booking and answer questions.
What types of perks can you offer as a travel agent?
At certain resorts I can offer spa credits, beach dinners, upgrades, birthday packages and more. At some resorts I can might be able to guarantee connecting rooms. Among some hotels I can get rooms that appear sold out.
At a good number of resorts I am able to offer a few extras but overall the service is about getting people in a resort or hotel that I know they will enjoy and keeping them informed about new options for their upcoming vacations.
What type of things can you book for people?
All inclusive resorts, hotels and airport transfers and excursions in conjunction with hotel bookings. I also do group bookings and destination wedding planning.  If someone would like travel insurance, I am able to offer that as well.
What is the best way to contact you?
The best way to contact me is by initially sending an email and then setting up a time to talk in person over the phone.
Email


Phone numbers
USA phone number: 305-320-4237
Canada Phone number: 647 339 7339
Toll free number: 1 888 499 8945 (Twil)