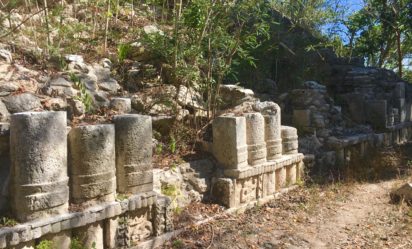 Yaxunah Mayan Ruins today
Most people have never heard about Yaxunah Mayan ruins or even see photos of them. This Mayan site gets overlooked because the famous site of Chichen Itza is just 13 miles away. While thousands of people visit daily the nearby ruins of Chichen Itza, virtually no one goes to visit Yaxunah.
Yaxunah (which means turquoise house in Mayan) is an older site than nearby Chichen Itza. Yaxunah is also not as restored. so it is not as attractive to tourist. But for those that like to get off the beaten path and explore a little more, you will find this site interesting to see.
Interesting facts about Yaxunah Mayan ruins
If you see on the map below there is a sac-be and an arrow to Coba. A sac-be is an ancient road that was built between two points. It was slightly raised from the ground level and flat. Here at Yaxunah there is a road that went all the way to Coba some 66 miles away. This is believed to be the longest road built by the Maya.
There are over 650 structures at this site.
Yaxunah is about 500 years older than Chichen Itza.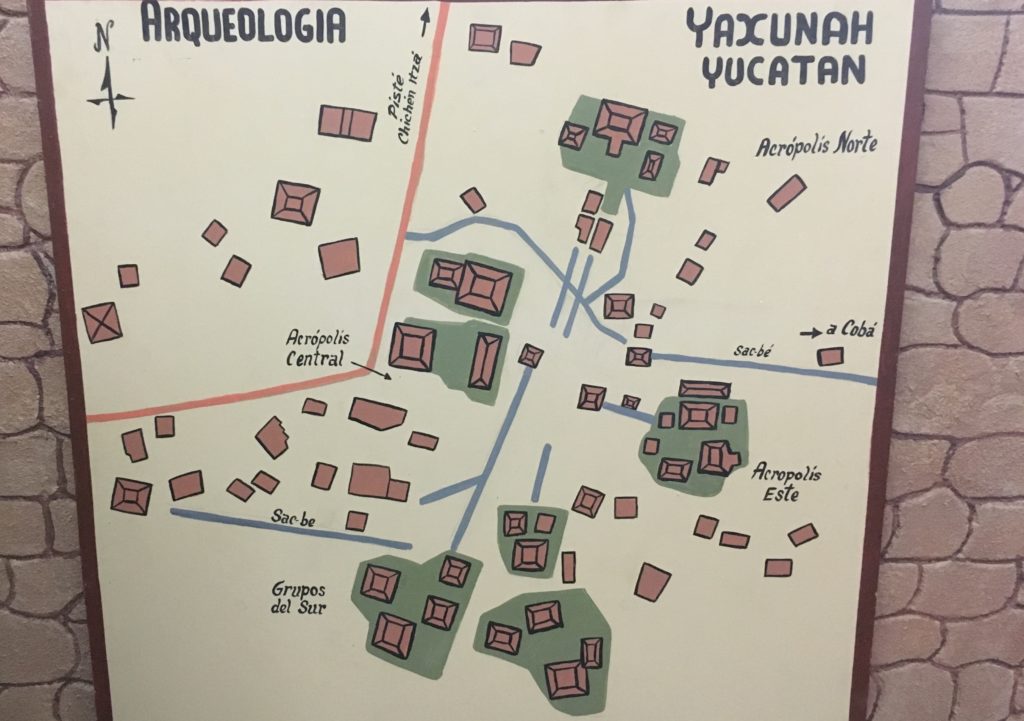 What can you see at Yaxunah?
The actual ruins are just off the road that passes by them. There is not a guard house or person there. These are just ruins out in a field. Some of the larger pyramids are completely covered in trees so you might not even think they are pyramids. Yaxunah ruins were partially excavated in the past but have laid dormant for years now.
As we mention below, it is best to ask in the town of Yaxunah for someone to show you around. Many of the ruins are off on trails, hidden in the brush and trees. Only about two medium pyramids are easily accessible from the dirt road. It will also be harder in the wetter season to find some of the ruins since the trees and brush is much thicker.
We have added a lot of photos here because we know many people will never get a chance to visit this ancient city.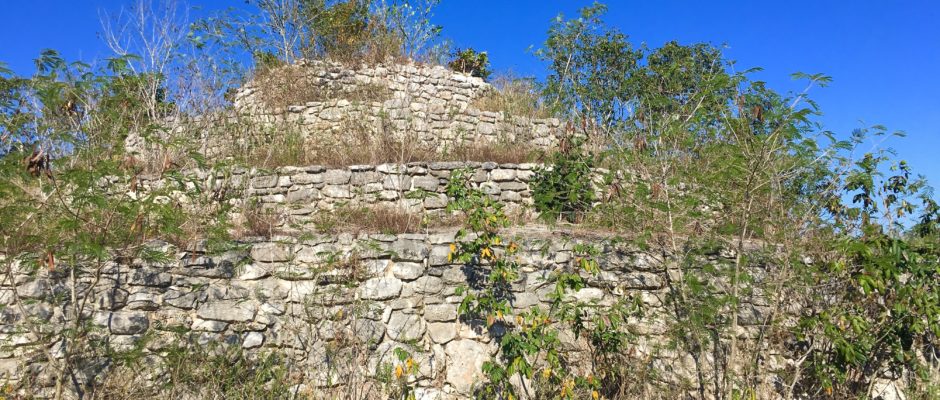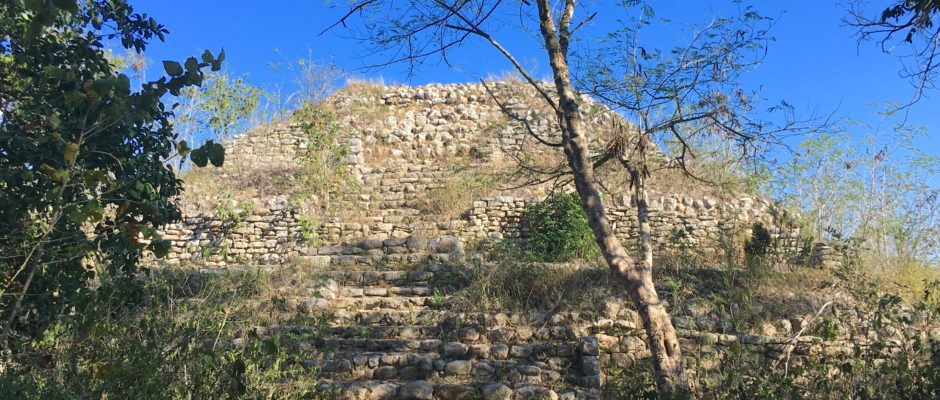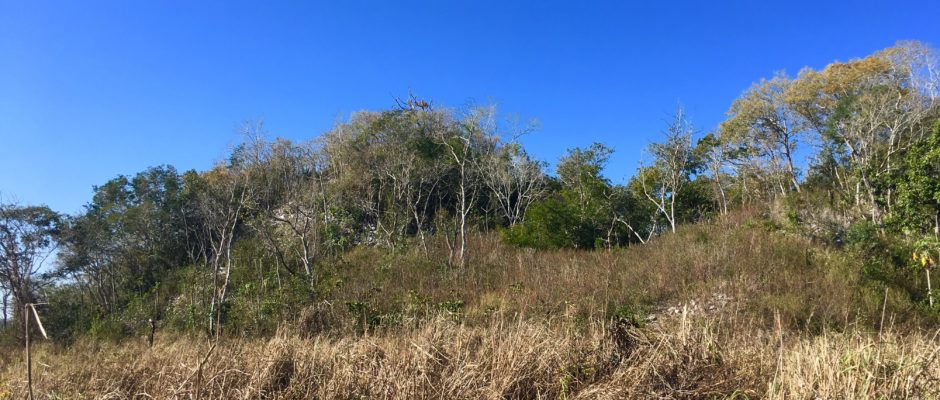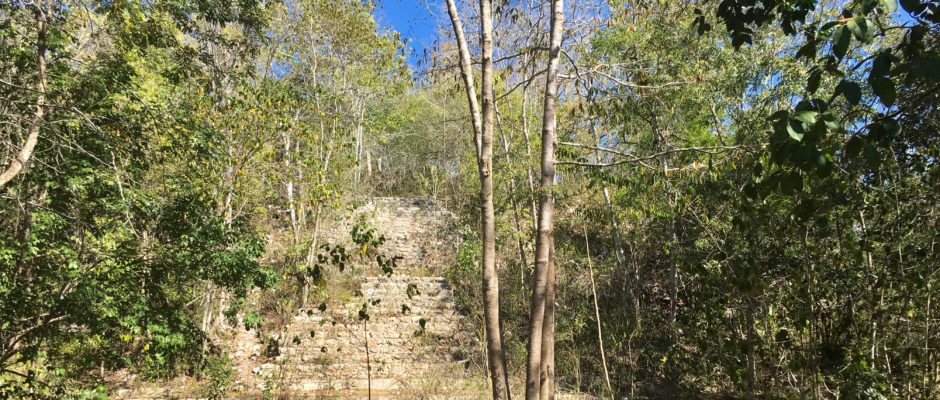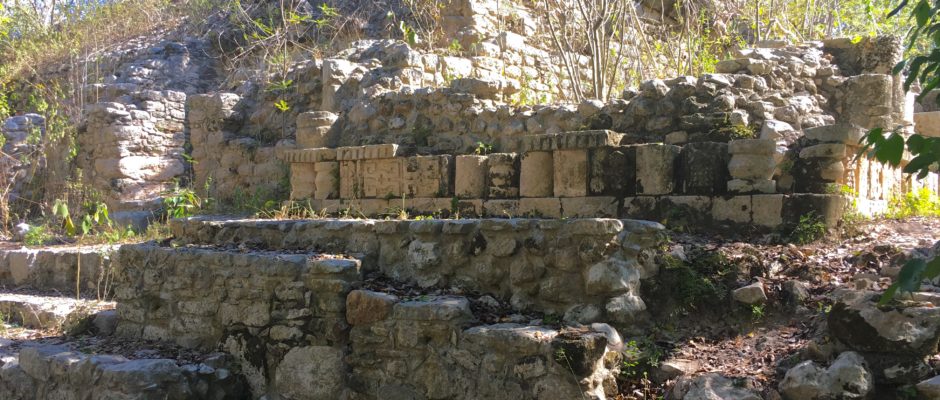 See the small town of Yaxunah just past the Mayan ruins
Just about one kilometer past the Yaxunah Mayan ruins is the town of Yaxunah. Here you can find a small Mayan community. There has been a somewhat concerted effort to tur this area into a cultural preservation area with a small museum.
In the town you can find the small museum, a cenote, and an old colonial church.
The cenote is open for swimming and is supposed to open each day at 10:00am.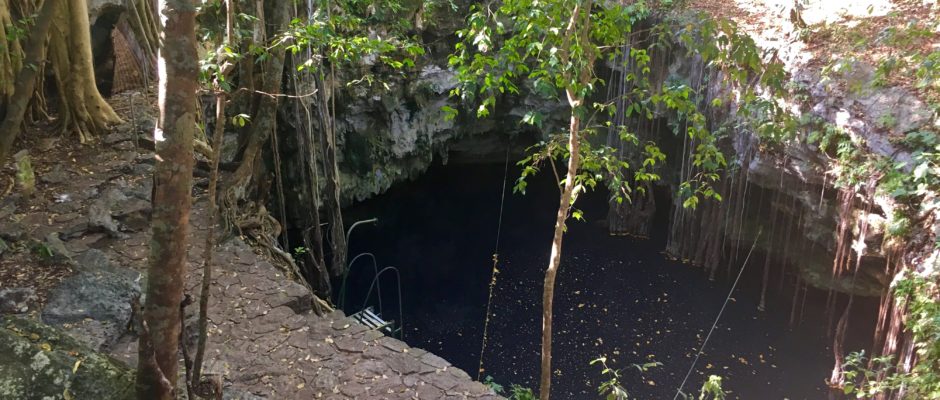 The small museum in town has a few artifacts and photos of the excavation. It also highlights some of the local traditions of the Mayan community. Entrance to the museum is 25 pesos.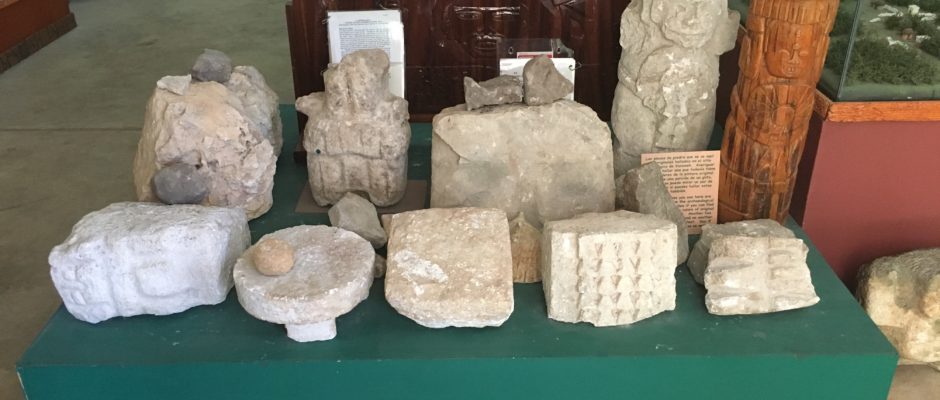 How to get to Yaxunah ruins
To get to Yaxunah you will need to be on the old 180 road, that is not the toll 180 Highway. The turn for Yaxunah is just west of the town of Piste. The road is marked in both directions with a blue and white sign "Yaxunah". It is about 22 kilometers down the road to the ruins. You will pass through two small communities. Watch for topes (speed bumps) and some potholes. The ruins of Yaxunah will be on your left. Look for the sign " Z.A Yaxunah". This stands for Archeological Zone of Yaxunah.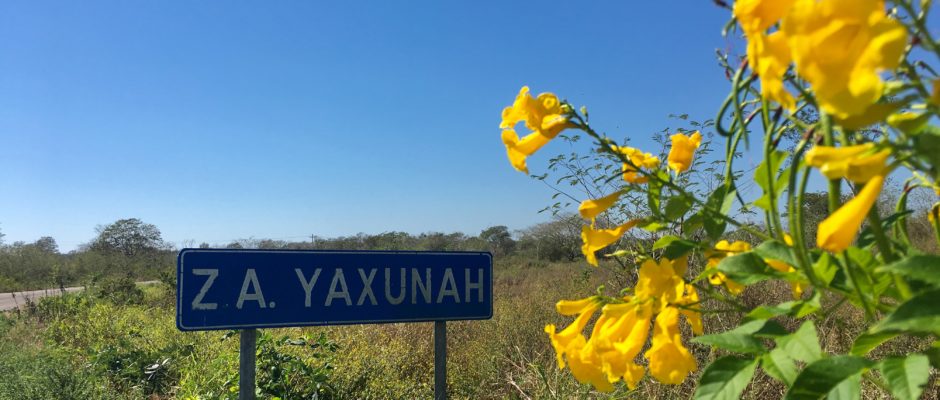 The pull off is a dirt road. On the map below you see the site marked off the main road. This is a very basic road with only a little room to pull over and park..
Our recommendations for visiting Yaxunah
This set of ruins is not visited very much. In fact you might be the only ones here. This is not the place that many first time visitors to the area would venture to. For those that have seen some of the larger Mayan ruin sites, this will be more like an adventure to you. We do advise that you go to the town of Yaxunah first. Here you can visit the museum and possibly ask if there is someone that can show you the ruins. Many parts of the ruins are off on trails and it is very easy to miss a lot of it. You will also be helping support the local community by paying someone to show you around. It will also help show the importance of preserving history and this, is something people are interested in.
If you would like to read more about other Mayan ruins in the Yucatan Peninsula, see our guide here which includes some videos at selected Mayan ruin sites. If you like off the beaten path ruins, check out Kuluba ruins which is near Tizimin, Yucatan.
Have you been to Yaxunah ruins before? What did you think? Or do you have questions? Let us know in the comments below. We would love to hear from you.