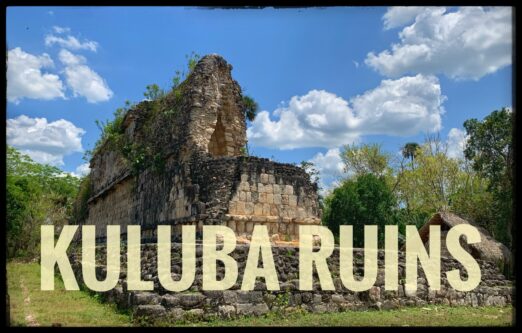 Kuluba Ruins
We really do not think any people have visited let alone heard of the Kuluba Ruins. Even though these Mayan ruins are just over 2 hours from the Riviera Maya, they still are off the beaten path and also newly funded. For years, these ruins sat on a cattle ranch, and the only visitors to these ruins were the cows and a few locals. A few outsiders would make the pilgrimage to see this site, it is only now word is getting out and slowly people are discovering these ruins. Only recently INAH has added more funding for this site and there are future plans as well to continue working on it.
What you can see now at Kuluba are three large buildings in two sections of the grounds. On some of the buildings you can still see the detailed stone carving made some 1000 years ago. It is impressive to see these rising out of the cow field.
Because you might just find yourself alone visiting here, you can imagine you are out exploring and discovering these ruins for the first time. This is another off the beaten path place to visit in the peninsula. With a little planning and adding this to another destination, you can have an adventurous day exploring.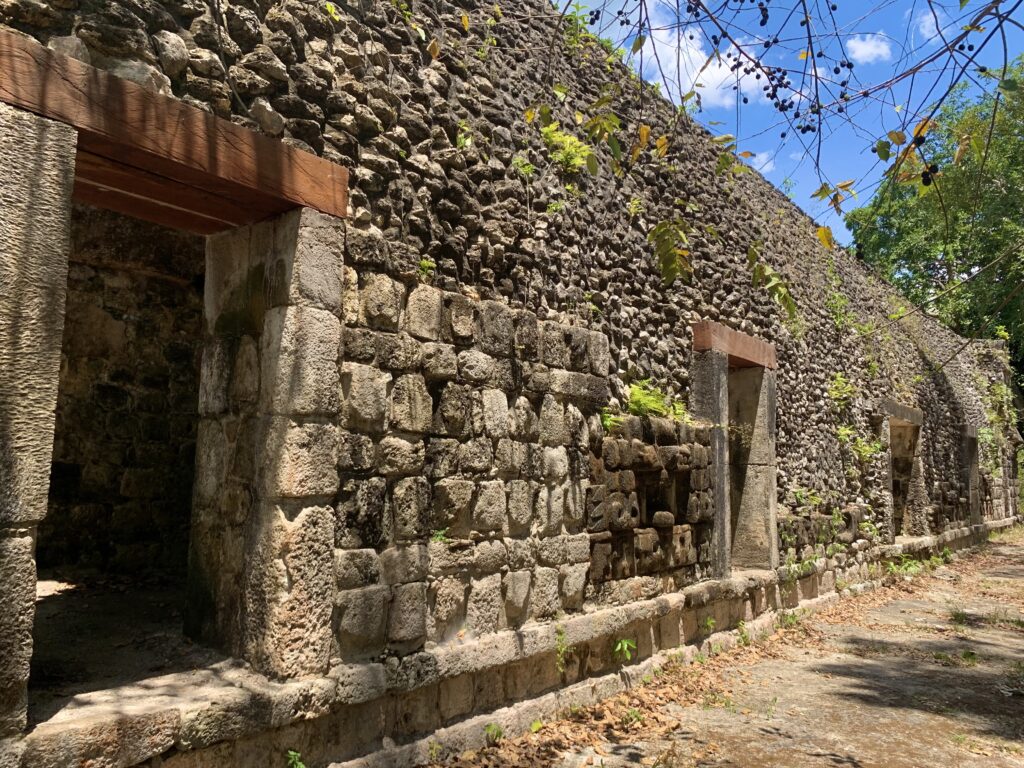 Our Kuluba Ruins video
We recently visited these ruins to bring you this short video to give you a few more details.
A brief history of the Kuluba ruins
These ruins are believed to be inhabited from 600 to 1050 AD. There are similarities in style from Chichen Itza and Yaxunah ruins. There is not much left of the written history, in part because the stones used are softer and wear with time. We do know several things about the people that lived here. They were very intelligent in their planting and harvesting skills. The residents used local micro climates to grow things like cacao, which does not normally grow so well in the area of Kuluba. The locals used the wealth of the land and their wealth of knowledge to trade with other cities, especially Ek Balam.
The Kuluba site was discovered in 1939 by American archeologist Wyllys Andrews. In 1965, Victor Segovia Pinto (pioneer of Yucatecan archaeology and passionate researcher of the Mayan culture) visited the site further researching the area. In 1980 INAH began to restore the site. This was basically a clearing of trees and exposing the buildings. Then piecing together some of the buildings from stones that had fallen. In 2009 there was a survey done of the 6 kilometer wide site. They discovered 300 small buildings in addition to what was already found. From this time until now, the ruins have just sat there on a ranch with just locals bringing them up in conversation from time to time.
Between 2017 and 2018 funds were allotted for these ruins. INAH has been working on this site, albeit not that noticeable. There are future plans reforest parts of the land to protect the ruins. Probably when more tourism arrives at this site, there will be further improvements for the visitor experience.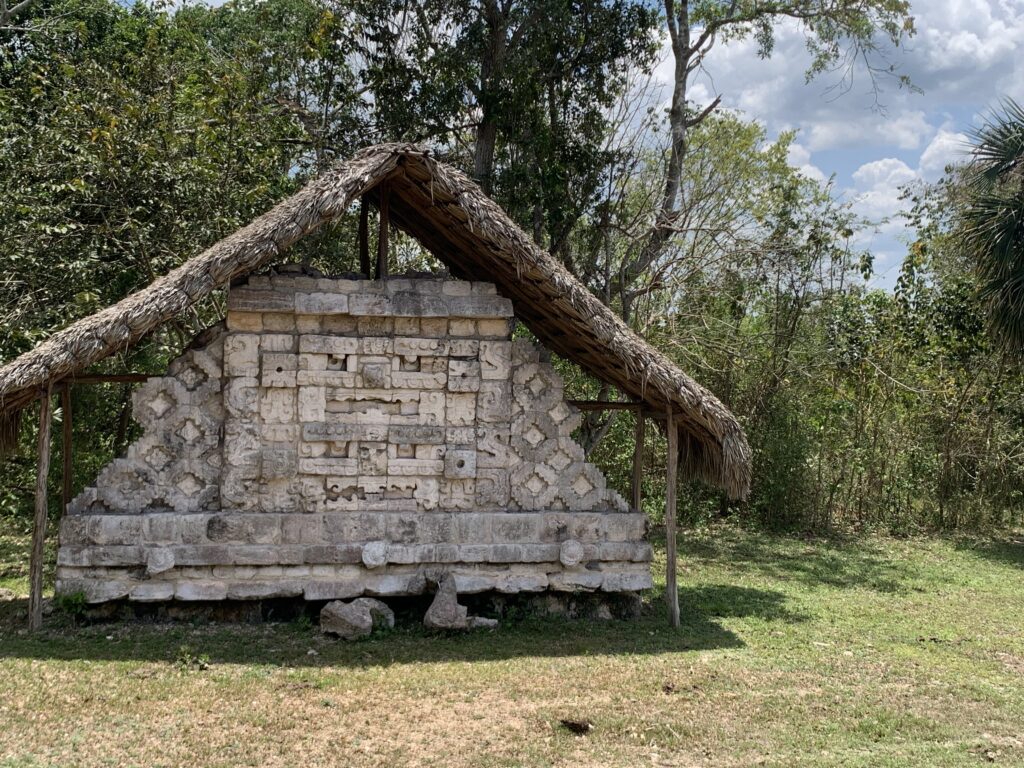 How to get to Kuluba ruins
The good news is, Kuluba ruins are on google maps. The hard part is making the turn and navigating country roads. At the entrance there is a rusty sign that faces northbound traffic. Other than that, there is no sign for the turn, so we are adding a photo below of what the entrance looks like below. Follow this road for about 2.3 km. It is a bumpy road that most rental cars can handle.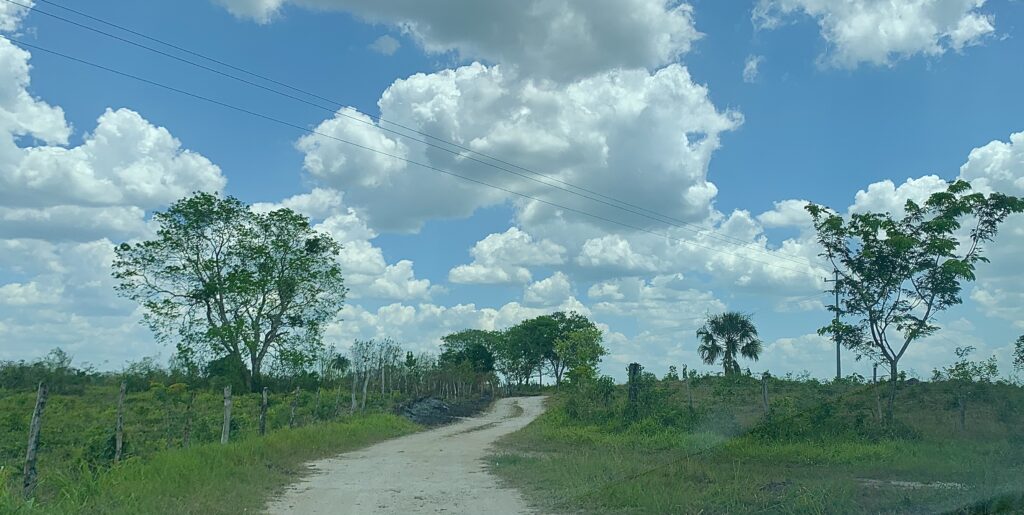 Distances from other locations
Playa Del Carmen to Kuluba 2 hours and 10 minutes.
Tulum to Kuluba ruins 2 hours 16 minutes.
Tizimin to Kuluba 41 minutes.
Entrance fee and details for visiting
When you arrive after the sort of long, bumpy ride in, you can park next to the road. An older gentleman will greet you and show you to the registration palapa. Once you pay the entrance fee of 30 pesos per person (be sure to have small bills or exact change), check out the other palapa building that houses a few of the artifacts from the site.
Important note: The ruins are on a cattle ranch. Ticks are very prevalent in the grass here. Bring repellant for your lower legs and check very carefully before getting back in your car. The ticks are very tiny. Most of them start on your feet and walk up your legs looking for a place to attach.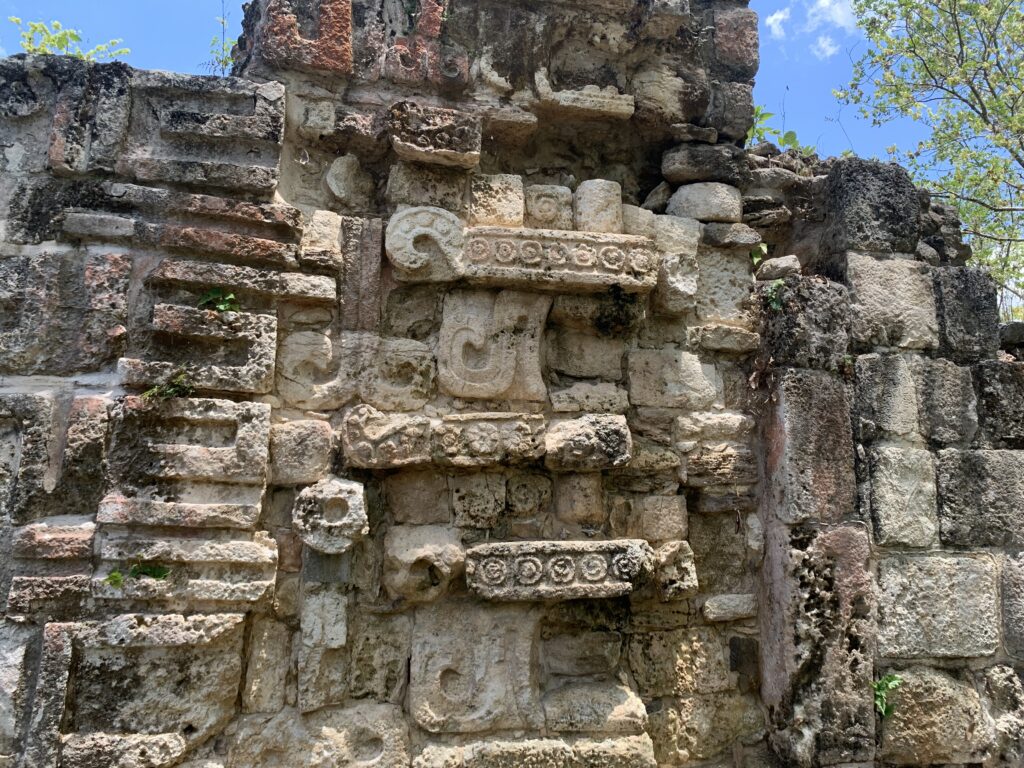 What is nearby Kuluba Mayan ruins?
If you are wanting to visit this site, you will probably want to incorporate something else on your trip. The closest things to Kuluba are cenotes. Just down the road from Kuluba is Cenote Oscuro. There are other cenotes opening in this are and some are not even on the map yet.
The closest large town is Tizimin. Here you can find restaurants to eat at and also the Catacombs of Tizimin. Even though Tizimin is a larger city, there is not a lot to see here for tourist. You might find more if you head toward SanFelipe, Rio Lagartos or Las Coloradas.
You can also use our map of the area to find points of interest. The map has color coded markers with pop up information about each place and a link to an article or video. We hope you get out to explore some of these less know areas of the peninsula and enjoy doing so.