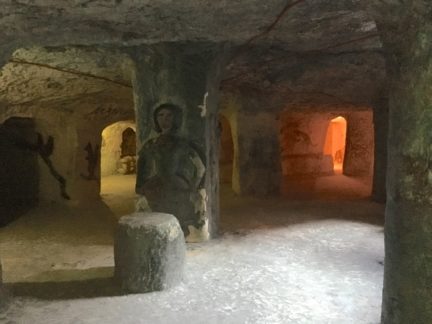 The catacombs of Tizimin Yucatan
Every once in a while we come across those wacky and unusual things. It may be a roadside souvenir shop with giant Mayan statues or a newly made pyramid tourist attraction. This time we found the catacombs of Tizimin. You to might pass through Tizimin while on your way to Rio Lagartos of Las Coloradas and not think there is anything here, but now you know there is this quirky place to see.
Catacombs refer to a subterranean place where dead people are buried. While these catacombs don't have anybody buried in them, they are a fun thing to take a look at.
The catacombs of Tizimin are called in Spanish "Catacumba Tres Reyes". This off the beaten path tourist attraction is in the backyard of a families house. For three generations the men of the family have been carving out this space.
What is it like in the catacombs?
Once the family lets you in, you will go to the backyard where there are stairs winding down into the catacombs. They will turn on lights for you. You will notice a smell of bats and most likely will see a few flying around. On some walls there are carved figures and one alter with the of the three kings.
It only takes a few minutes to walk around. The catacombs are a circular pattern around the central staircase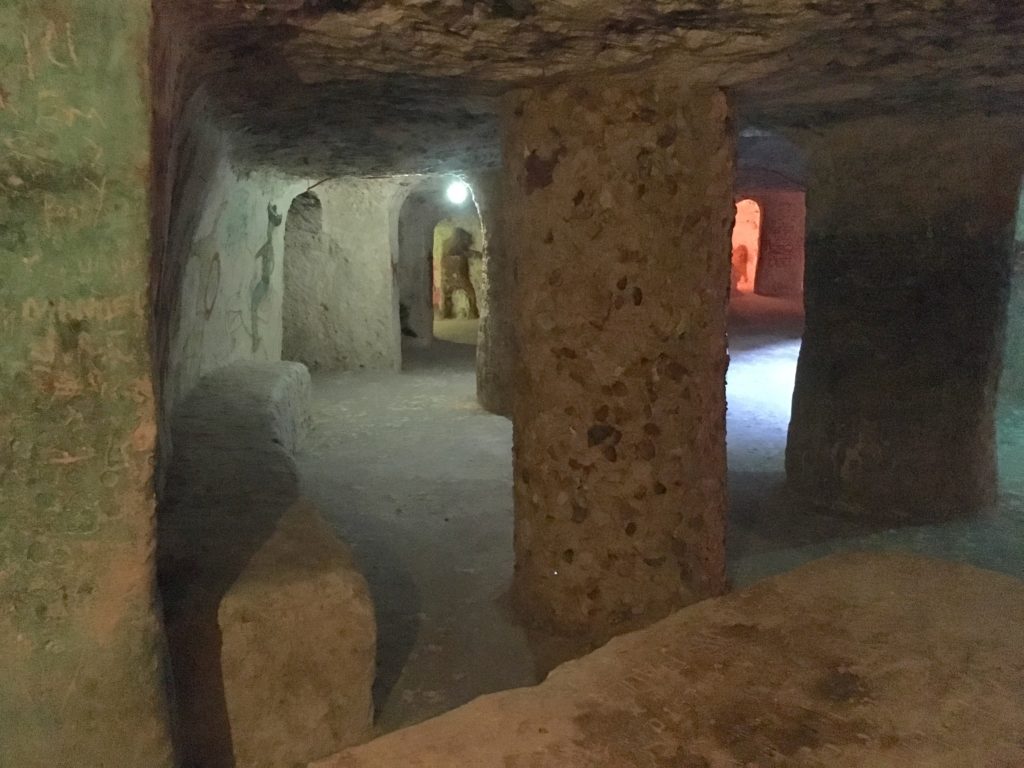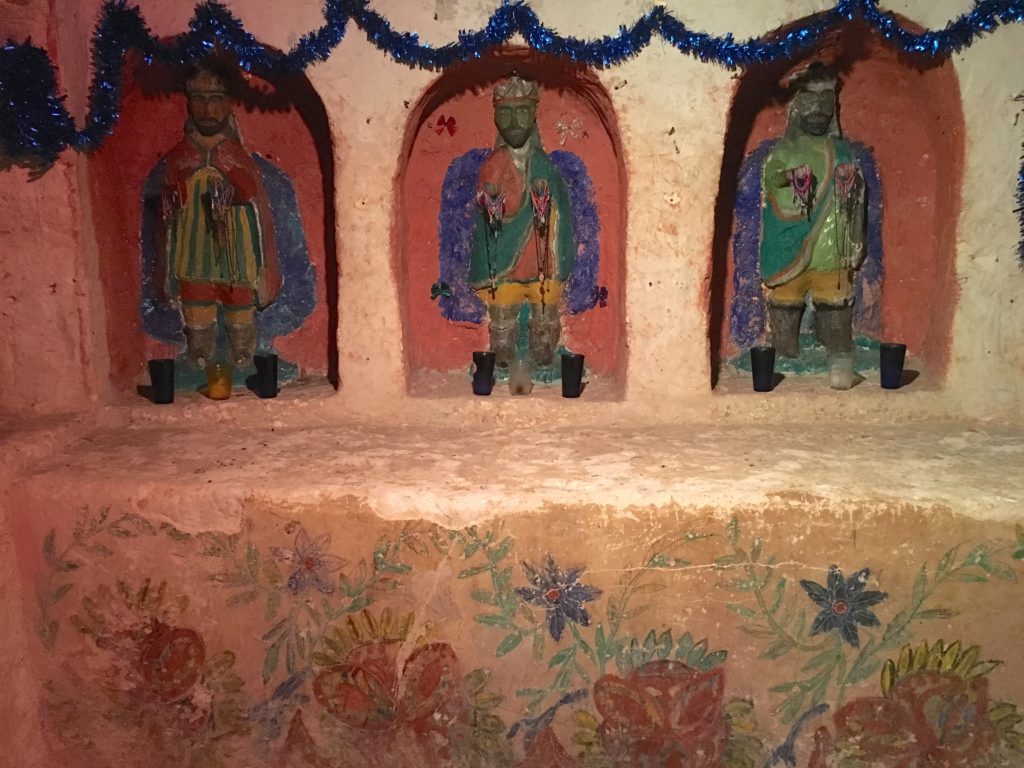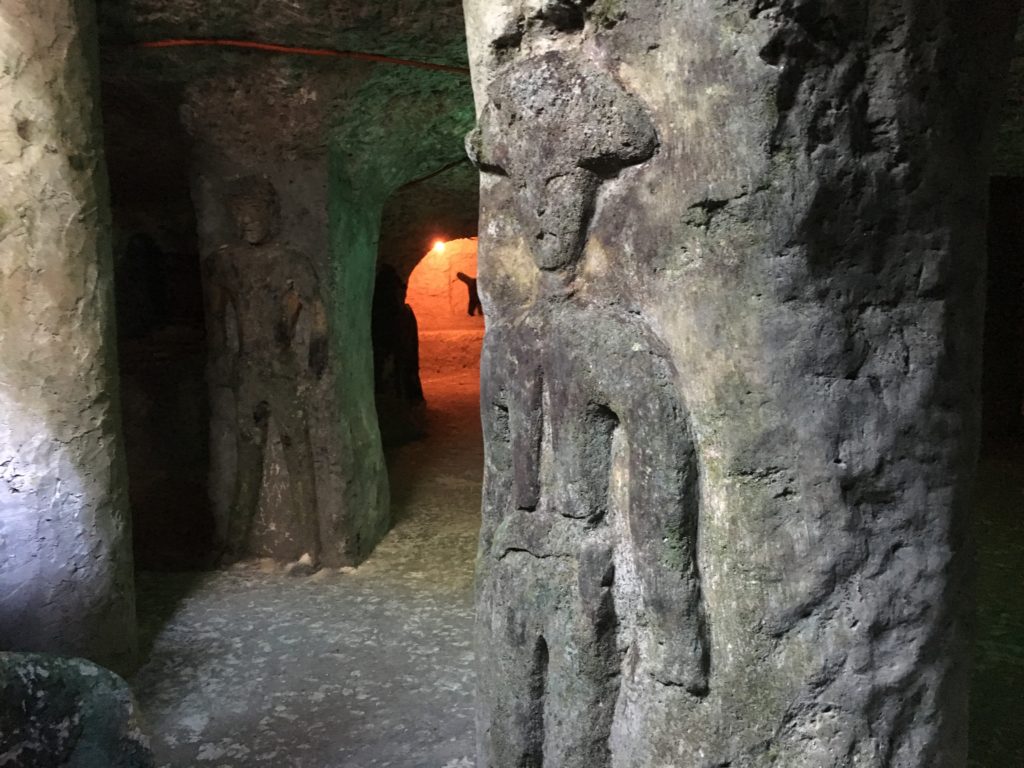 Where are the catacombs in Tizimin?
The catacombs are on Calle 59 between Calle 52 and Calle 54 (note the map says #409, this is only an estimate, be sure to look for the sign). There will be a small one story house with a sign "Catacumba 3 Los Reyes" on it. At the gate just yell "Hola" or tap on the gate until someone comes to open it. The family lives there and will come to let anyone in that is visiting.
Entrance cost
The entrance is 20 pesos per person.
What else to see in the Tizimin?
Well, Tizimin is not much of a tourist town. Although it is similar in size to Valladolid, it is more for locals. One thing to check out is Kuluba ruins which are about 40 minutes outside of Tizimin. These are nice Mayan ruins that are not visited that much, but worth a visit.
There is a nice colonial cathedral in the main plaza and a few older buildings in town but other then that, there is not much to see.
If you want to eat something in town, head to the main plaza. Here there are a few restaurants.
Have you visited the catacombs before? What did you think? Did you find something else in Tizimin of interest? Let us know in the comments below. We would love to hear from you.