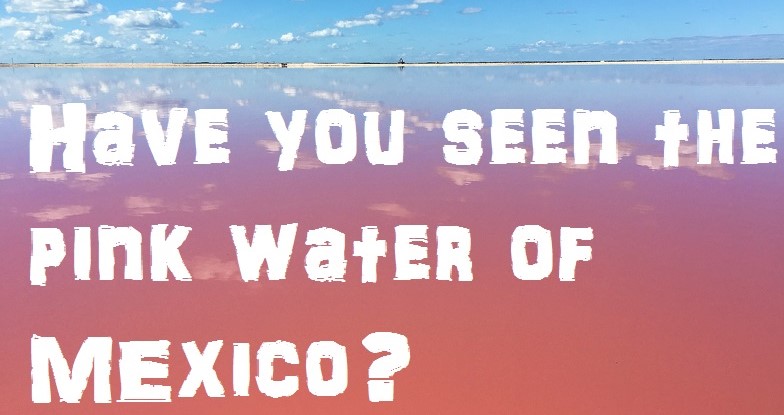 Have You Seen The Pink Water Of Mexico? Visiting Las Coloradas Yucatan
Really? Does this place exist? Yes, Las Coloradas Yucatan is a real place and very interesting to visit. We love going all around to bring you cool stuff to go see. We have actually been here several times, and this time took video and wanted to introduce you to it. Las Coloradas is just over 3 hours from Playa Del Carmen. Here is everything you need to know about visiting and what you can do here.
Our video of visiting Las Coloradas Yucatan
Since it is one thing to read about such an amazing place, it is another to actually see it! We took this video of Las Coloradas for you. We assure you that this place really does exist.

Why is the water pink?
Was this a chemical spill or something? This looks so strange. This is actually half manmade and half natural. The natural part is the tiny micro organisms that are naturally found in the sea water. The micro organisms are eaten by flamingos and is the reason they are pink.
The manmade reason for this pink water is the concentration of the micro organisms. This is a salt producing area. The sea water is pumped into manmade holding ponds like the one below. The water is evaporated, leaving salt.
This area has been an important salt producing area for centuries. Today you can see piles of salt that have been produced (see photo below)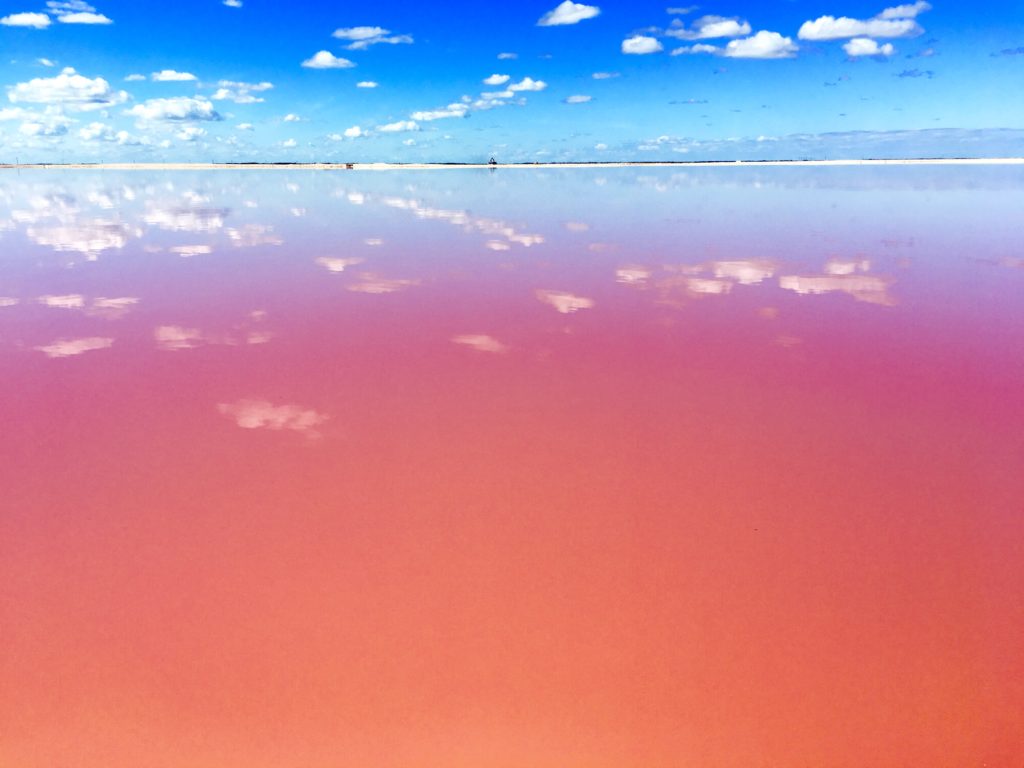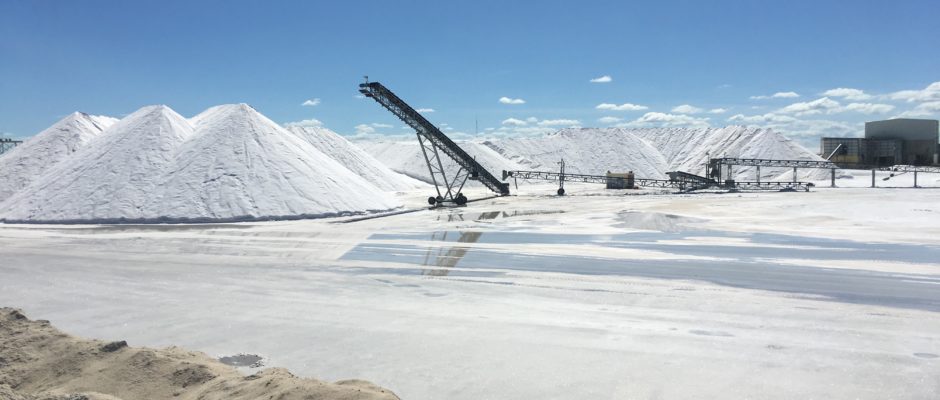 What is the best way to see this area and where to stay?
You can spend one day driving to this location and seeing it and then heading back to Playa Del Carmen, Valladolid, Merida or whereever you are staying. You also can stay in the this area and discover more.
Las Coloradas is near to the town of Rio Lagartos. This is the largest town that is near to this area. In Rio Lagartos you can find several hotels, restaurants and tour options for more exploration.
One tour that you can take leaves from Rio Lagartos and goes to see the flamingos. You can read more about doing this tour and visiting Rio Lagartos in our article here.
There is also a charming town of  San Felipe. This is a small fishing village with colorful wood houses and a nice promenade to walk on. Here you can see fisherman hard at work and even find a few local seafood restaurants.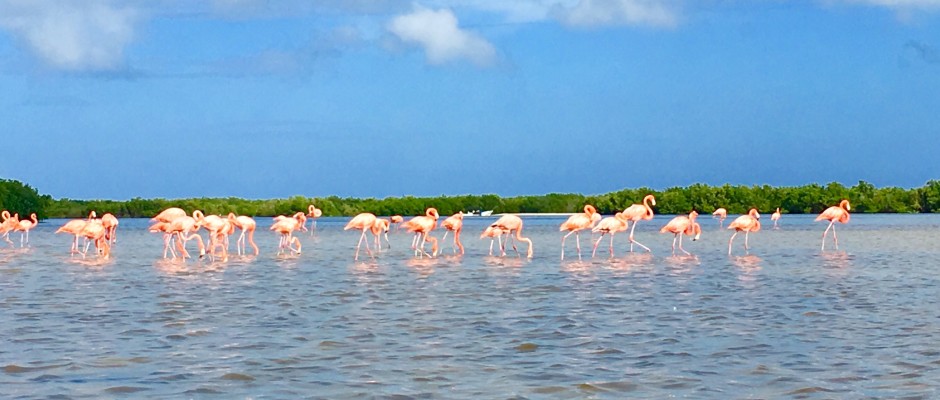 The beaches near Las Coloradas
This is a remote area and you will notice that even though it is a beach area, it is not built up. This is because this area falls in the Rio Lagartos Biosphere Reserve. The beach here is one of the most important sea turtle nesting areas.
Even if these were the most beautiful beaches it should be avoided because of the turtle nesting. However since this is area is nearing the gulf of Mexico the water is not a turquoise as the Caribbean side of the peninsula.
Seeing wildlife in the area
Since this area is part of the Rio Lagartos Biosphere Reserve, there is a wide diversity of animals to see. There are over 380 species of birds, 58 mammal species and 95 reptile species.
Flamingos just might be the most notable. There are over 40,000 that nest and feed in this area. However during the day and near Las Coloradas you might not see any. Usually these birds are closer to Rio Lagartos and tend not to fly during the middle of the day.
How to get to Las Coloradas Yucatan
It is best to drive yourself here. We will start by saying that. This is a remote part of the Yucatan Peninsula and there is seldom public transportation.
For most people you will start from your location and arrive at the intersection of 180 Highway and 295. This route takes you straight up to Rio Lagartos. On the way you will pass a few small towns and many speed bumps called "topes".
Just before you arrive at Rio Lagartos you will come to an intersection with signs for San Felipe, Rio Lagartos and Las Coloradas. You will turn right and follow this narrow road. This road is used by tractor trailers, so proceed with caution on curves. Once you start seeing the white mounds of salt you know you are close. Pass the mounds of salt on your right and take the last turn to your right before the town. This will take you over to the manmade lakes.
Note: This is an active production area with trucks and food production. There are security guards that go around on motorcycles. They are there just to keep an eye on things. If you talk to them they might even point out where is a good place to take a photo.
More places discover in the Yucatan Peninsula
Do you like being adventurous? Would you like to know more about places like this that are off the regular tourist  route? Well, we have a great guide for your on places to go and tour to go on.
Have you been to see the pink water of Las Coloradas Mexico? What did you think? Did you get some cool photos? Let us know in the comments below.