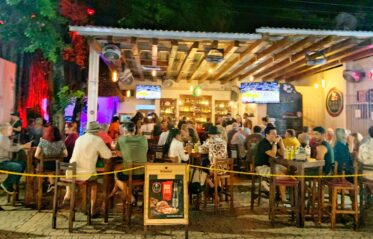 Live Music in Playa Del Carmen
If you are coming to Playa Del Carmen and want to find some live music, well, there is a good amount of places to visit. Each year it seems like more places offer live music. Even just walking on 5th Avenue, you will find the lively atmosphere of this area electrifying and often see live street performances also. Be sure to check the link at the end of this article to a Facebook page that has a weekly events schedule. We will also link to bars and restaurants Facebook pages so you can see the most updated information.
Places to hear live music in Playa Del Carmen 5th Avenue
Fah Restaurant Bar
This is a very consistent place that has live music. This is one of the top places people go to for drinks, food and fun. Fah has live music each night from 6:30pm until 9:30pm. The music tends to rock or alternative rock styles.
Fah Restaurant Bar is located on 5th Avenue between 8th and 10th Streets. Here is a link to their website and Facebook page.
Bloody Mary (formerly Kixten)
This spot has had a lot of live music over the years and just recently changed name. Many know the spot at Kixten. This live music spot is right on 5th Avenue and good for people watching and music listening. Most of the music is rock or alternative rock.
Bloody Mary is located between Constituyentes Avenue and 20th Street on 5th Avenue. Here is a link to their Facebook page.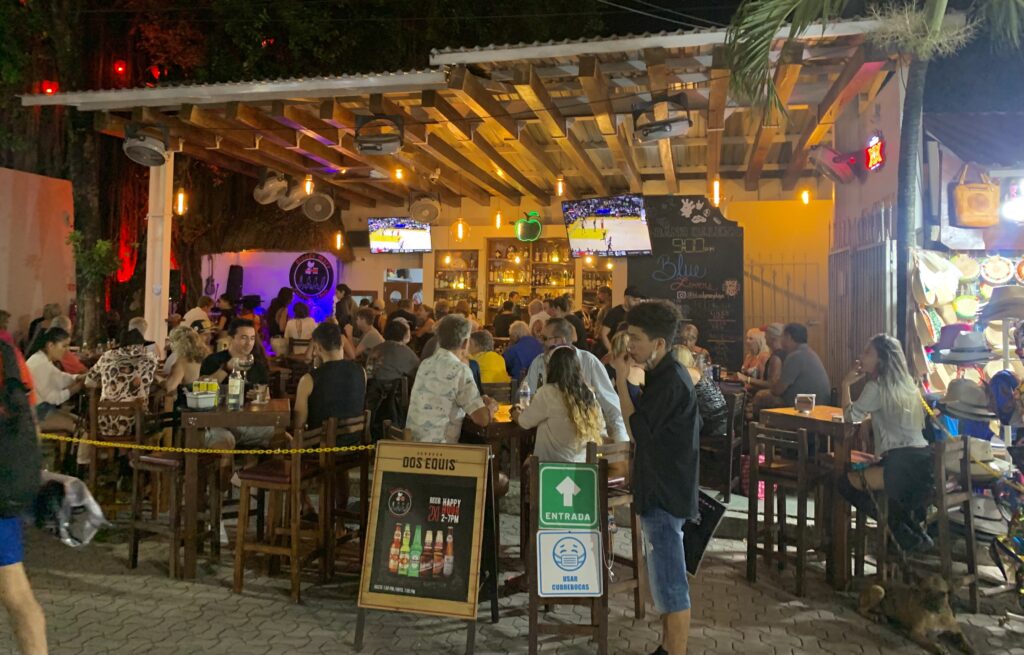 Mc Carthy´s Irish Pub
You can always count on an Irish pub to have live music! Mc Carthy´s offers indoor and outside seating, good beers and is also a good option for food. Most of the time it is rock type music. Mc Carthy´s is on 5th Avenue and 22nd Street. The only bad thing about here is the competition from Senor Frogs across the street, also with live music. Here is a link to Mc Carthy´s Irish Pub Facebook Page.
Senor Frog's
Just about everyone knows this place because they have been around for a while. There are two restaurants and two other merchandise locations in Playa Del Carmen. The best Senor Frog's for live music is the location on 5th Avenue and the corner of 22nd Street. They have mainly rock music and Tex/Mex style bar food. Here is a link to their Facebook page.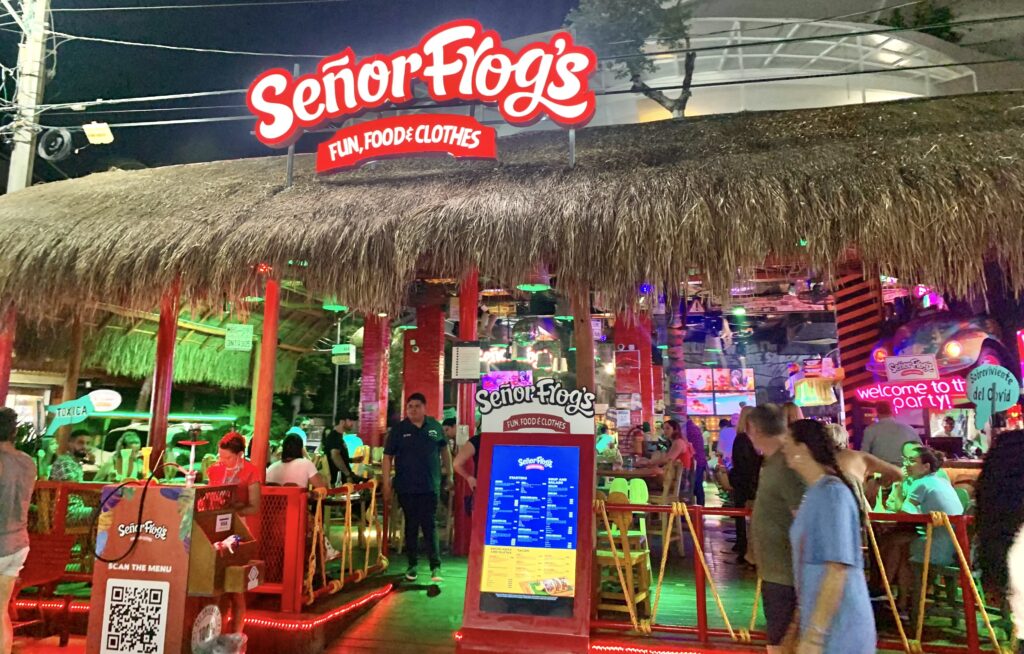 Caiman Tugurio
This is a lively bar just off 5th Avenue on 24th street. Usually the best time to go here is from 8pm-12:00 midnight. Here is a link to their Facebook page. This bar is close to a few other places for live music, so you could see what each place sounds like for the evening and choose one.
Baton Rouge Grill
This is a fairly new addition to the music scene in Playa Del Carmen. This bar/grill is a lively and intimate place. They have everything from Cuban to rock. Some nights are there is dancing. Baton Rouge Grill is on 5th Avenue between 28th Street and 30th street. Here is a link to their Facebook page.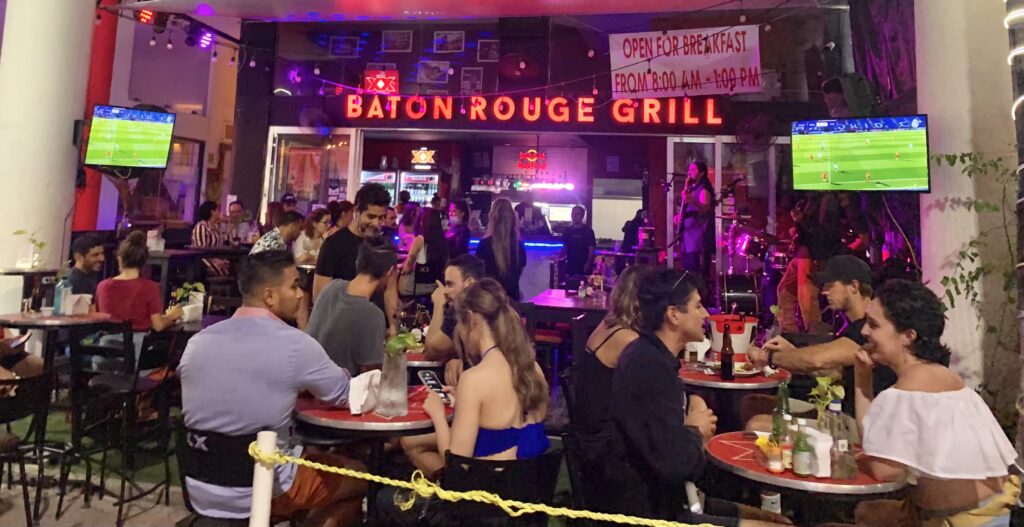 La Bodeguita del Medio
La Bodeguita del Medio is a Cuban restaurant and bar that has live performances. Between the dinning area and the band, you can dance the night away. This place is a little more dinner, plus live music. You can go for drinks but it is better with a table and time to enjoy the music. La Bodeguita del Medio is on 5th Avenue and 34th Street. Here is a link to their Facebook page.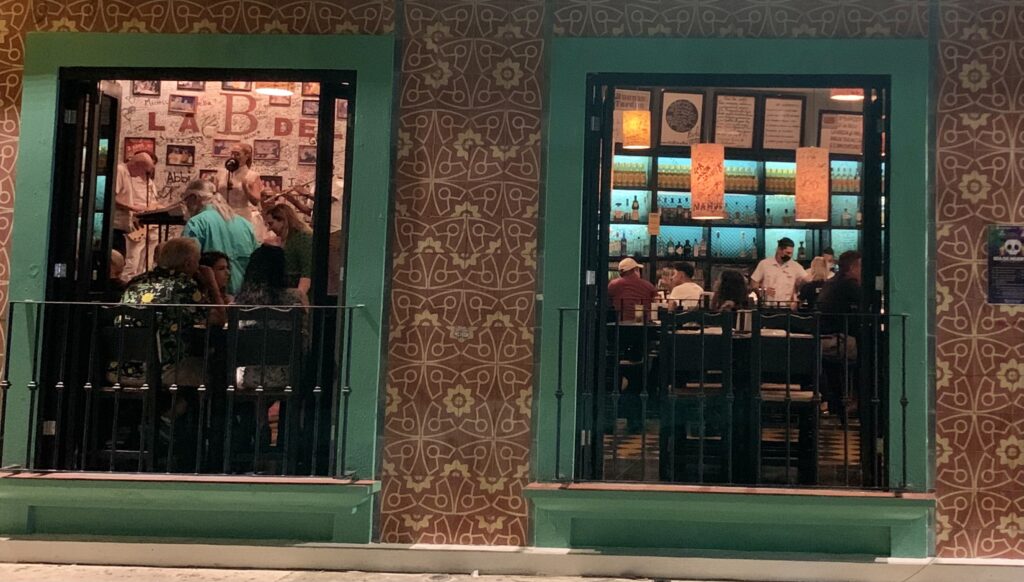 Beach bars for live music
Zenzi
Zenzi is a beach club, restaurant, and bar that often has live music in the evenings. You can hear mainly rock and pop, but they also have a salsa night and a night with a DJ. Zenzi is a nice place to spend the evening lounging on the beach or talking to locals and expats that frequent this place. At Zenzi you can have a busy bar and music experience or more relaxing time under the palms with the live music in the background. Here is a link to their Facebook page.
Fusion Beach Bar
Fusion is a laid back place right on the beach. Here you can find live music every night. This is a good place for drinks, relaxation, and listening to live music. Fusion is at the beach and 6th Street. Here is a link to their Facebook page.
Other places for live music in Playa Del Carmen
Since Playa Del Carmen is a warm destination, many things take place outside. Eating outside, open air bars and rooftops all allow you to enjoy some live music. You can find regular happenings at the above mentioned places, but you can also check out these things in Playa for some alternative venues and vibes.
Restaurants near 5th Avenue will have live music performances. Karen's, La Perla Pixan, La Vagabunda, Plank, and others often have live performances.
Rooftop pools that are popular during the day, often become a lounge vibe with a DJ at night. Here are some rooftop pools that you can visit.
Teatro de la Ciudad. Yes, there is a performing arts center in Playa Del Camren. Here you can find live events and links to cultural activities in town.
What bands are playing in Playa Del Carmen
A good place to check out for the weekly schedule of events is this Facebook page. They do a good job keeping up with what places have live music and who is playing.
We hope you find something you like in Playa Del Carmen when visiting! Be sure to check out our hundreds of articles on our website for more tips and information about visiting the area. You can always use the search button to look for specific things you are looking for.