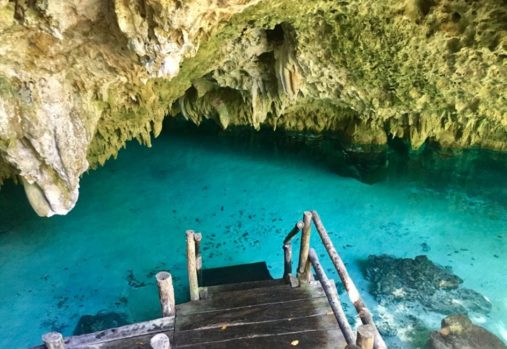 Absolute Adventure Mexico Private Tour Company
Absolute Adventure Mexico is a Playa Del Carmen based private tour company. We like to have information on tours you can do yourself, group tours and private tours on our site. It is our goal for you to have the best time while here and be able to find what you want.
We want to tell you about this private tour company as an option for you while visiting the Riviera Maya. Let us tell you about a tour they offer and what it was like for us.
What our tour was like with Absolute Adventure Mexico
Our experience actually started online by selecting a tour off their website and talking with them. They sent us all the information on what we would need to bring for the tour and arranged a meeting point.
On the day of the tour they arrived right on time to pick us up. It was just the driver and guide with the van. We had plenty of space and felt special as the entire day was planned around what we wanted.
First stop, Tulum ruins and snorkeling
Our first stop was Tulum. We started on the beach where we took a small boat out to see Tulum ruins from the ocean. Details were explained to us about the ruins and you are actually able to see a lot from the water including two building you cannot see while visiting on land. It was a different view that you often do not see in photos.
After viewing the ruins, we went to the reef which is just off the coast of Tulum. There are no large tours that do this, so this is something nice to be able to do.
The reef is a very good place to snorkel. The reef is in water about 10-15 feet deep. You can see a lot of coral and some larger angel fish. We even got to see some sea turtles and large stingrays.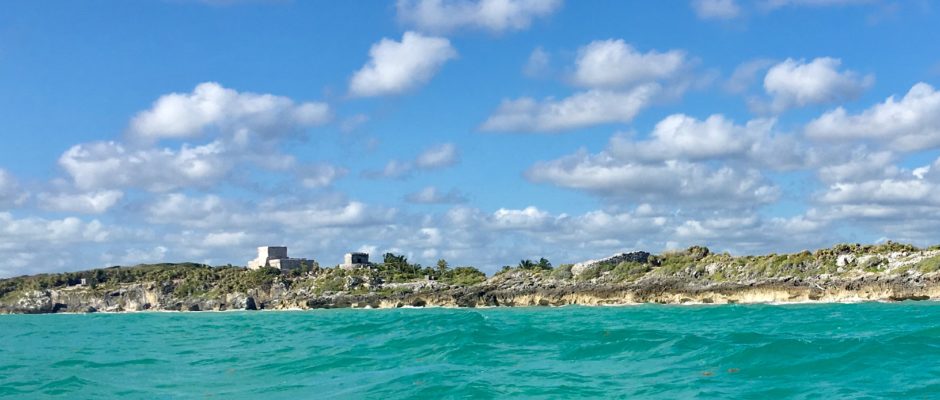 Next on to a cenote
Once we got back to land we headed down the road and into the jungle to a cenote that is not often visited by tours. This is just one of the cenotes that Absolute Adventure Mexico takes people.
The cenote we went to only had a few people there. The water was crystal clear and a dream to swim in. Since part of the swim enters the caverns, you are required to have a guide, and we did! It was about a 45 minute swim in the cenote. The cenote was one of the most beautiful we have been to!
On to the restaurant
After two different types of swims, we had worked up a little appetite. Absolute Adventure Mexico had a local place in mind for lunch. We had a whole menu to choose from but the handmade tortillas and fish really spoke to us. The restaurant they had chose was a good local find.
Equipment for the tour and guide
An important feature of any tour is the quality of the equipment. Since we were going to be swimming and snorkeling on this tour, they provided good quality mask and fins. They also had wetsuits available. This was nice because at times the underground cenote water can be cool.
Since Absolute Adventure Mexico is a small company, they are able to control who guides the tour and have a guide that is knowledgeable.  The guide also knew how to customize a tour experience for guest.
Our video of a tour with Absolute Adventure Mexico
We filmed this video while on a tour with Absolute Adventure Mexico. We always like to personally know what we have on the site to offer to our readers.
Why take a private tour when in the Riviera Maya?
We have been on many tours here in Playa Del Carmen and the Riviera Maya. Each tour is different and each company is different. If you base what tour you go on strictly by price, then a large bus group generally is the lowest price. What you don't get in a tour group are things are provided by private tours. Here are some things to consider:
Private tours work with your schedule. When you want to be picked up and dropped off.
A private tour can change plans during the day based on weather, how you feel, or what you find interesting.
More explanation on what you want to know about will be available with a private tour.
Some of the locations in this article as well as locations that private tours take people, are not open to large groups. This might allow you to visit some genuinely spectacular locations.
Diet restrictions, fitness levels, age, and many other factors can be taken into account with a private tour.
There will be less time wasted in a private tour. Some tours can take an hour or more of your time just picking up and dropping people off and waiting for people.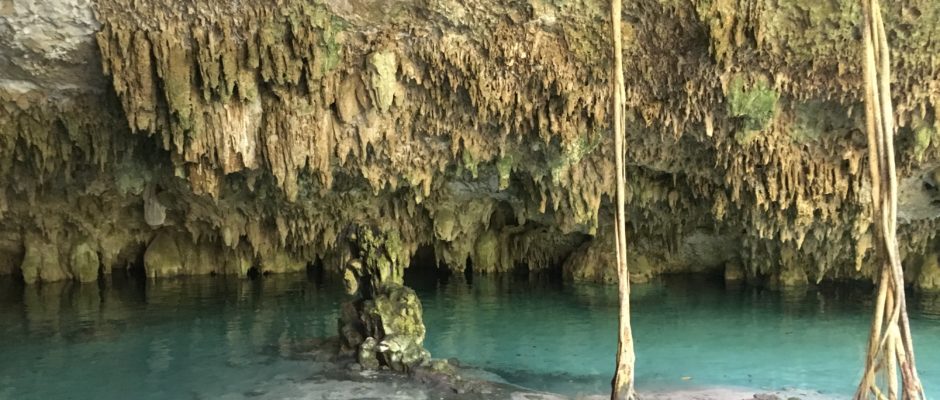 Why we recommend this private tour company
We recommend Absolute Adventure Mexico private tour company for several reasons. For one, this is a small company and good care is given to visitors from the time you email for information, to when you take the tour. Secondly they take guest to some unique spots and know the area well so they can offer great locations to take you.  Thirdly they have their own van. Fourthly they know how to seamlessly flow through the day without having to wait in line, and make a day that is relaxing and fun.
We do not have many private tour companies on our website. We like to hold private tour companies to a high standard. One thing we don't like, is some of the companies that just say they are a private tour company and offer tours for a while and then leave the area. We like official tour companies that know the area well and offer quality and value.  Absolute Adventure Mexico is on our site because we have gone with them and can personally attest to the quality. We recommend them to our readers that are looking for a private tour while here.
How to contact and books tours with Absolute Adventure Mexico
It is best if you email them ahead of time. Absolute Adventure Mexico does not have an office open to the public in Playa Del Carmen. Because they are a small company they are often out on a tour. In order to reserve the tour and dates you prefer, it is best to write in advance of your arrival.
You can contact them via their website here: https://absolute-adventure-mexico.com/
Have you been on a tour with Absolute Adventure Mexico? What did you think? Let us know your comments below.