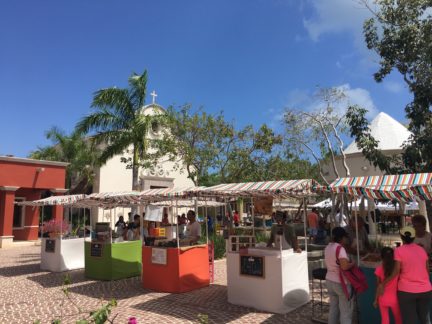 The El Pueblito market at Mayakoba
One nice thing to do on Sundays is visit the El Pueblito market. This is not just a farmers market but also a market of local artisans and a good place to stroll and meet people. This market is just one of the local markets in Playa Del Carmen.
El Pueblito holds different events on this property, the market is just one of them that is open to the public. We will be writing more about more events, cooking classes and the restaurants here in future articles.
Our video introduction to the El Pueblo Market
Here are some scenes of the market just to give you a feeling of what it is like.
What can you find at the El Pueblito Market?
This market is always adding new things and expanding. Here are some things you might find at this market, artisanal beers, plants, baked goods, local made candies, Mexican food, handcrafts, juices, local jams, honey, and more.
The prices are very reasonable and you will be supporting local artisans.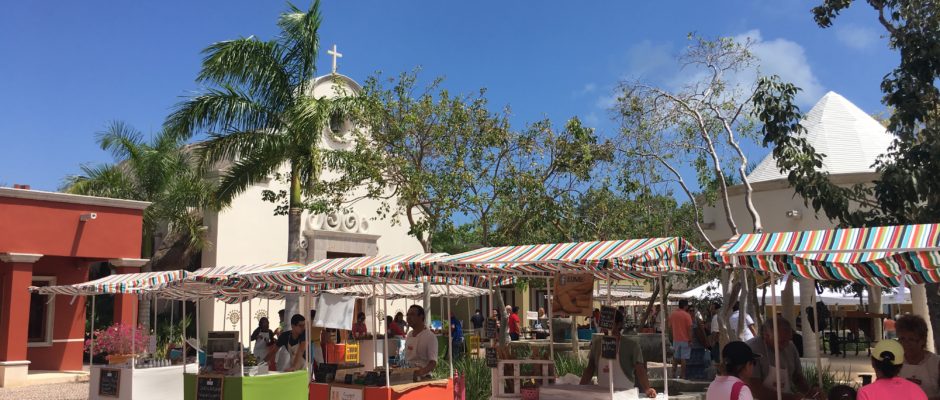 When is the market?
This market is held on Sundays from 11:00am-2:00pm. This takes place most Sundays unless there is a special event. See the Facebook page of El Pueblito to confirm dates for the market.
Where is El Pueblito and how do you get there?
The El Pueblito market is on the Mayakoba property at El Pueblito. If you are coming from the center of Playa Del Carmen, it is directly north on the 307 Highway. It will take about 10 minutes to drive to the entrance of Mayakoba. Enter the main entrance and let the guard know you are coming for the market.
They will let you pass and you turn to your left after entering the property. Follow signs to El Pueblito. There is very limited parking in front of El Pueblito. There will be parking attendants directing people on where to park.
Have you been to the El Pueblito market? What did you think? Let us know your comments below, we would love to hear from you.