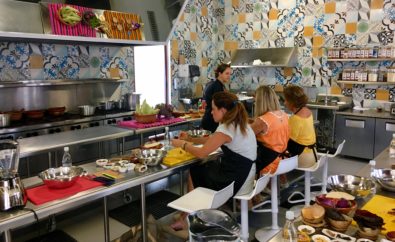 El Pueblito Cooking School at Mayakoba
Taking a cooking class on vacation, or if you are living in Playa Del Carmen, is a great way to learn local cooking or participate in a fun activity. The El Pueblito Cooking School at Mayakoba offers a very professional classroom with well qualified instructors as well as guest chefs.
The cooking classes are held on the Mayakoba property at El Pueblito. El Pueblito is a small town square designed to be a place for events, markets, two restaurants and shops. See what a cooking class is like in our video below and see if this is something you would like to do while in the area.
Our video introduction to a cooking class at El Pueblito
We spent half a day cooking at El Pueblito Cooking School. Our challenge was making Mexican mole. It was very interesting learning the process and getting to know their kitchen and how they operated. If you want to see the short version of the video you can see it here.
What is the El Pueblito kitchen like?
The classroom at El Pueblito is well equipped for cooking to say the least. It is air conditioned, lined with stainless steel tables, decorative tiles flank the walls and every spoon, blender and container you will need is there. This is a very professional classroom.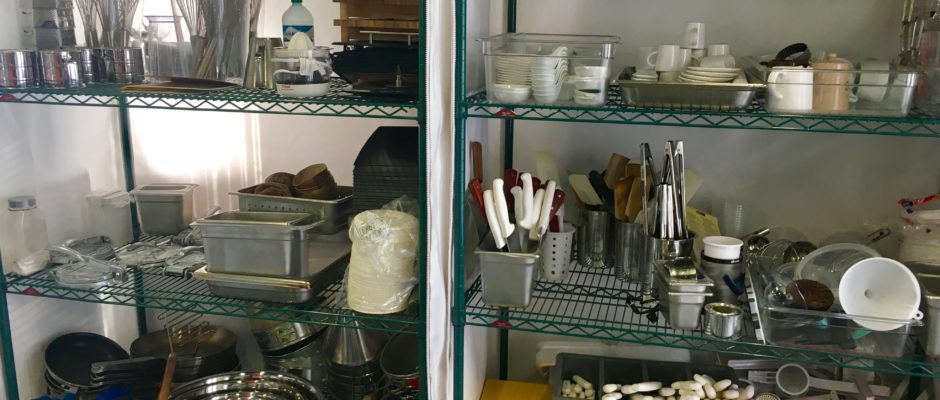 At the front of the classroom there is a large gas stove with a large mirror above so everyone can see what is going on. Of course most classes are very hands on and everyone gets involved in each step of the process. Work spaces are set up for each person.  There is group instruction as well as individual instruction is offered.
At El Pueblito there are assistants that clean up after each process so you are able to focus on cooking and learning. Drinks are also offers and of course you get to taste the fruits of your labor after learning to prepare something.
What type of classes do they have?
El Pueblito has everything from learning traditional Mexico cooking to cooking with tropical fruits, children's cooking classes or Asian cuisine jut to mention some of them.
How do you get to El Pueblito at Mayakoba?
The Mayakoba property is home to their hotels and El Pueblito is sort of in the middle of them. You will enter the main gates off the 307 Highway as you see in the map below. Tell the security that you are there for the El Pueblito Cooking School and they will point you in the right direction.
Once you pass the gate go to your left and you will come to the first traffic circle and go around to the back side. You  will see the sign pointing to El Pueblito. Parking is in front and if it is full there will be someone to direct you to the overflow parking lot.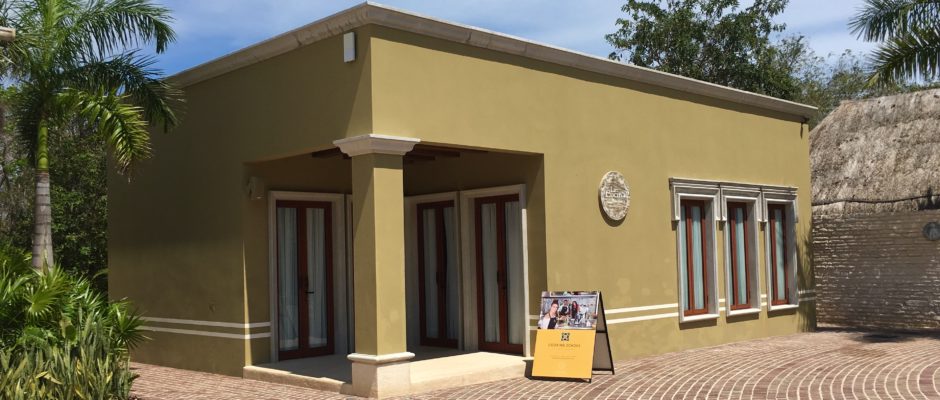 What is the schedule of cooking classes?
Each month they post a list of cooking classes available on their Facebook page here.
Other Reading
If you enjoyed reading about these cooking classes at El Pueblito you might also like to read our article on the Sunday market at El Pueblito.
Have you taken a cooking class at El Pueblito in Mayakoba? What did you think? Let us know in the comments below, we would love to hear from you.