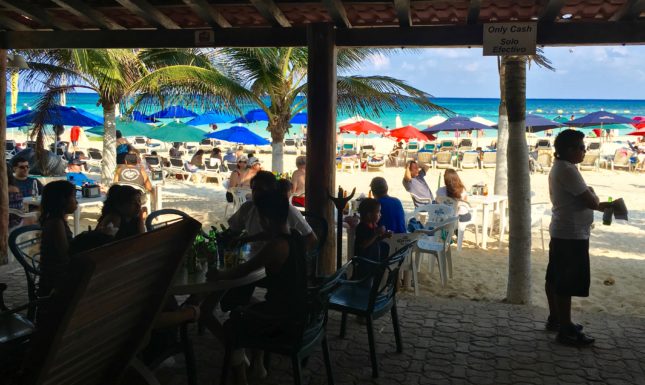 Meeting People in Playa Del Carmen
We get a lot of emails from people that are moving to or have moved to Playa Del Carmen asking about meeting people. Many people wonder where do you meet people? How can their kids make new friends? Plus similar questions like that. It can be hard here so we wanted to share some tips to help you make new friends and get integrated into the community.
Why is it so hard to meet people in Playa Del Carmen?
For most people moving to Mexico is the first international destination they have moved to. The experience is often very different to that of moving to a new town in your own country. Part of the reason is the language difficulties but there are other reasons as well. Here is an explanation of some of the reasons it is hard to meet people in Playa Del Carmen.
Transient population
Being beach town and vacation destination, we have a sizable temporary population. Whether it is for the winter season or people passing through for a few months, Playa Del Carmen can have a transient population.
This can make it harder to meet people because even if you meet and connect with someone, they might be moving on soon. Also Playa is not for everyone. Some live here for a few years and then move to another locations. So all of this adds to the difficulty of meeting and maintaining friendships.
There are other English speaking people but where?
There is a sizable community of native English speakers in Playa Del Carmen. In Playa there are however two basic groups of them, retired and still working.
Many that are younger and still working are either online entrepreneurs or work for a Mexican company. If people work for a Mexican company it can mean 6 days a week of work and a busy work schedule. This means it can be hard to meet these people in Playa because they are in their tight routine. People that work from home often are well regimented and spend time out of the public spaces.
Those that are retired often are in their routine of shopping, golf, and other daily activities. If you are a single person or other couple, it can be hard to meet these people as well. So what about local Mexicans?
Why is it hard to meet Mexicans?
Many people don't realize that many people work 5 1/2 to 6 days a week in Mexico (see our article on the secret life of the Mexican worker). This means that people are at work a lot. Sundays are seen as a time with family, so meeting other people is not high on the list.
Many locals are bilingual or trilingual but you might not know it at first. Many in the service and tourism industry speak good conversational English. If you frequent certain restaurants or business why not try to strike up a little conversation each time and get to know someone local. Most will appreciate your honest interest in them and will respond in kind. Getting to know someone that is a local will open doors to new experiences and give you more insight on life in Mexico.
Where are some good places to meet other expats?
The first thing you should consider is what are my interest because most people like meeting likeminded individuals. There is a whole range of people that have moved to Playa Del Carmen. There are people that are culture lovers, adventurous souls, late night people, beach people, football lovers, volunteers and the like. Below we break it down to different places where you can meet like minded individuals.
Sports lovers unite!
There are other expats that move to the area that love sports. Here are some of the sports bars in town where you can meet fellow sports lovers.
Taco City is on 5th Avenue between 12th Street and 14th Street. This place has some of the best TV's and if you want a game, this might be the best place to see it. There are more tourist here because it is on 5th Avenue but you can find the odd local expat. Open until 1:00am daily.
Los Tabernacos is a lively bar with a Canadian flair. Fun atmosphere off 5th Avenue on 10th Street between 10th Avenue and 15th Avenue. Tons of expats and lively crowd. Closed Mondays Open Tuesday-Sunday 4:30pm-2:00am.
Sr. Dan's Margarita and Sports Bar is a small bar on the south end of town near the Cozumel Ferry Pier. They have three TV's to watch and a range of margaritas to keep you hydrated. Since this is a smaller bar you have less opportunity to meet people but you can always talk to the friendly bartenders. This is on Calle 3 Sur between 5th Avenue and the Ferry Pier. Open until 1:00am daily.
Beach bunnies in paradise
If you like spending your days at the beach or sunning by the pool it is nice to have someone to chat with or raise a glass to the good life. While most of Playa Del Carmen is catering to tourist there are places you can go to meet other locals and meet friends.
One of the more local beach clubs is Inti Beach. This beach club has a more calm atmosphere and good food. It can also be a good place to meet up and hang out with a local.
Many condo complexes and houses have pools. Meeting other residents in the Playacar section and some of the neighborhoods out of center can be good if you want a pool buddy.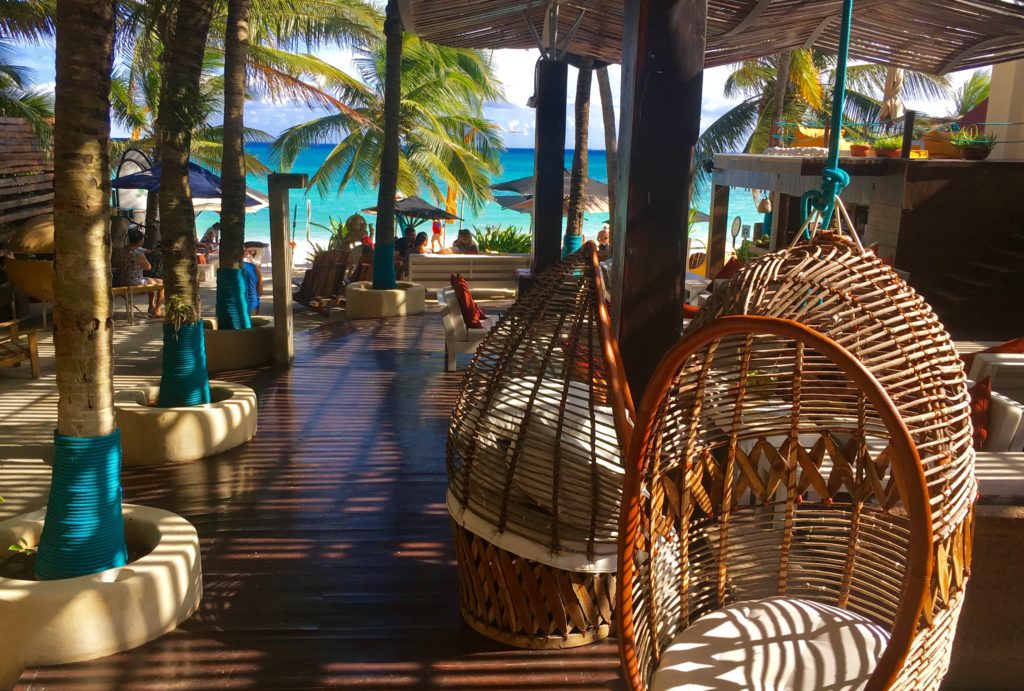 Volunteering in Playa Del Carmen
Many that move to Playa Del Carmen have some time on their hands. This give you an opportunity to help out and do some good. Here are some places you can volunteer and possibly meet some likeminded people.
K.K.I.S. This is an organization to help keep kids in poor communities stay in school. They help collect supplies and mainly help a smaller area at the edge of Playa Del Carmen.
Coco's. If you love cats you will love Coco's! They are all about helping cats.
P.A.R is Playa Animal Rescue. Here they work with dogs. If you are a dog lover then this might be a good place to volunteer.
SOS el Arca helps and recuses dogs. http://soselarca.org/
Seaside Rotary Club. This is an English speaking group that combines local business owners and people looking to make a difference in the community. https://www.facebook.com/playadelcarmenseasiderotary/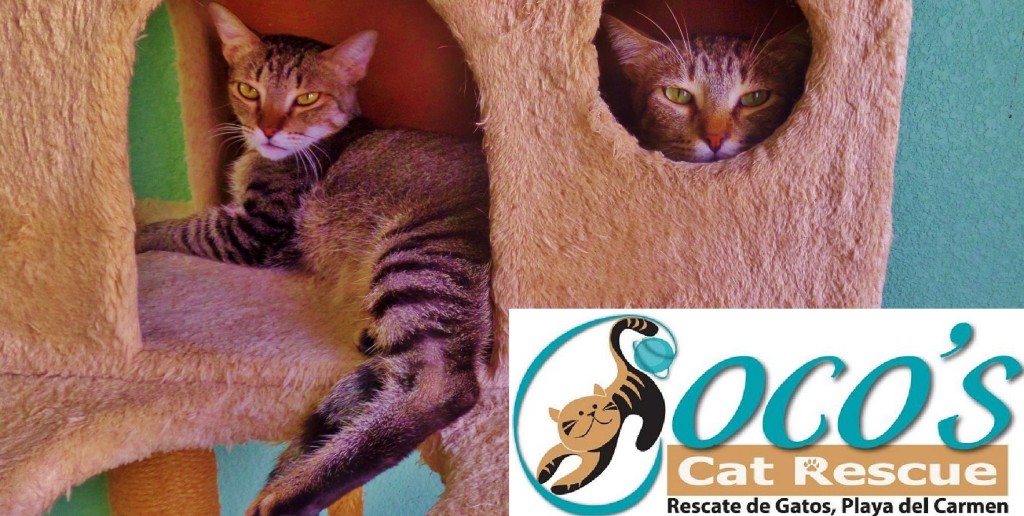 Culture vultures and exploring
If you are the type that likes to get out and explore or do cultural things, here are some suggested place to go.
Learning Spanish
Many want to take Spanish lessons when they arrive in Mexico. Often you will meet others in the same position. Classes are often very interactive and easy to establish a comradery with classmates.
Some Spanish schools like Chichen Itza Spanish School has casual events to practice English and Spanish with students. These events can be free and a way to help people learning English as well as a way to meet people.
One on one lessons will guarantee a way to get to know your instructor. Many people think private lessons are more expensive then classes, but they can be actually much more affordable. When taking classes you not only get to know your instructor, you can also get to meet other locals through them. One private instructor we recommend is Susana.
Getting out to explore with others
One idea to get out and explore areas of interest is by posting on local forms and Facebook groups. Connecting with others over coffee and seeing if you can plan a daytrip somewhere is one way to meet new people and explore the area.
Meeting other active people
Food and wine
Restaurants have cultural nights with artist where you can mingle and get to know locals. Choux Choux Café is one place that has events.
Cooking classes will be a great interactive environment where you can have fun cooking and at the end sit down with others for a meal. Some cooking classes are more for tourist but we have found the different and frequent classes at Mayakoba El Pueblito to be more prone to have locals.
Hotel events
Hotels are always looking to attract guest and host events in Playa. Some hotels like the Soho Hotel have has events like wine and canvas where you paint and have a drinks. This can be a nice casual setting to meet people. Other hotels have special meals for US Thanksgiving, wine tastings or art exhibitions. All can be good events to meet other people from Playa Del Carmen.
How can you find friends for your children?
Playa Del Carmen in the past few years has been attracting more families with children. The quality of schools is slowly getting better and that means more young people. If you are moving here with children what is the best way to find friends for them? Well, children are usually more prone to starting up a conversation or even playing with someone who does not speak their language. But going beyond that, here are some ideas.
Parks, pools, and playgrounds
Many neighborhoods that are out of the center have common spaces with playgrounds and pools. Chatting with other parents and basic conversation in Spanish can get your child an invite over to a home or vice versa. Most Mexican families are very welcoming and treat other children like their own. It can be a great cultural exchange.
Park La Ceiba is a more natural park with activities for learning. They have recycling programs, film nights, play areas, and a small café. This park is also on the other side of the highway so you are most likely to meet other locals and their children there.
Other connections for your kids
Another place to start is expat Facebook groups. Many of the other parents are members and you can post asking for playdates for your kids.
When you child is in school here they are bound to meet many other children. Some of the schools are bilingual and are great ways to meet both native Spanish speakers and other English speaking children.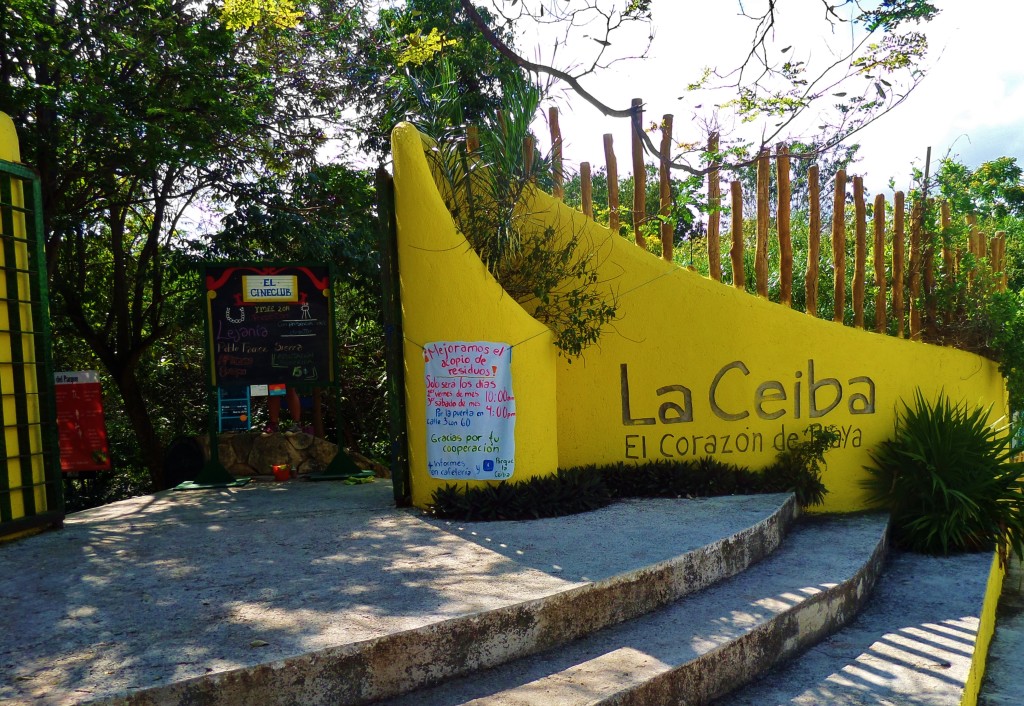 We hope this article helps you along your path to getting situated in Playa Del Carmen. Feeling part of the place will make you feel more at home. If you have an places or ideas that help you meet people in Playa Del Carmen, let us know below. We would love to hear from you.