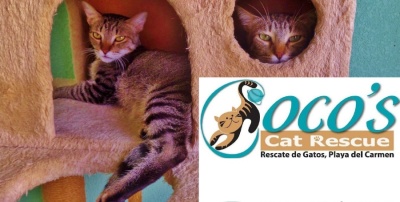 Coco's Cat Rescue
Coco's Cat Rescue was born out of the love of animals and the need in Playa Del Carmen for care and controlling population of dogs and cats. Today that same care and affection is still going strong after 5 years serving the community. We spent a morning at Coco's to see the work they are doing and wanted to share with you the good story that is coming from all the work done there.
When we arrived the place was abuzz with activity. Volunteers as well as staff were caring to the animals and days activities. They were also getting ready for a large sterilization clinic that will be held. These special events will help hundreds of animals at a time. Donations were coming in and these were being stockpiled for the event.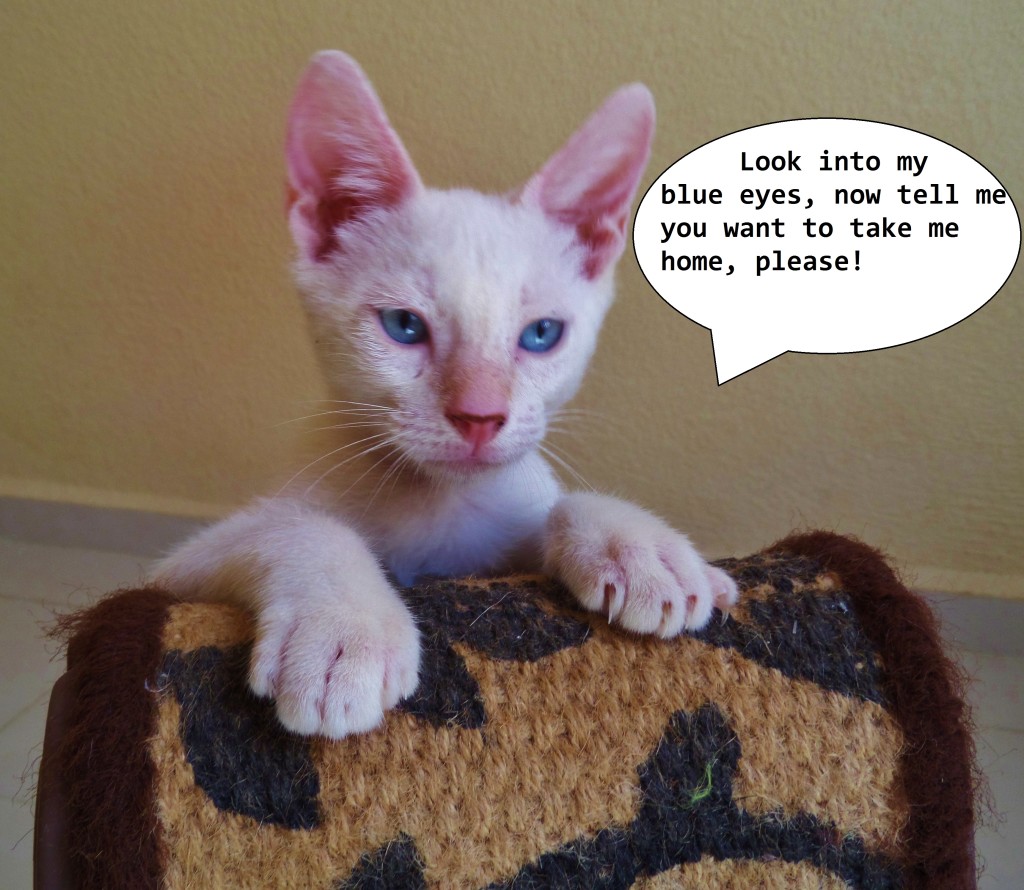 The main mission of Coco's Cat Rescue
Coco's main mission is their spray and neuter clinic. They employ two full time veterinarians for this job and average about 20 animals a day. This low cost service helps keep Playa Del Carmen  control a little bit better the problem with overpopulation. If you have any questions about this service please check out their very informative website: http://cocoscatrescue.org/ and remember that they work by appointment only so you must contact them before going there.
Note: Coco's is not a veterinary clinic.
Helping feral cat population in Playa Del Carmen
Coco's also works with the feral cat population in Playa De Carmen. These animals are wild and if left alone will continue to over populate. Coco's uses TNR method which is Trap-Neuter-and Return. The cats are traped humanly with food and then taken to a vet to be neutered. The left ear is tipped so people will know that the animal has been sterilized. Then the animals are released back to where they came. Since feral cats do not tame well and there are many other cats that can be adopted, this is the best option for them. It also eliminates some of the bothersome mating traits of cats that bother people in neighborhoods.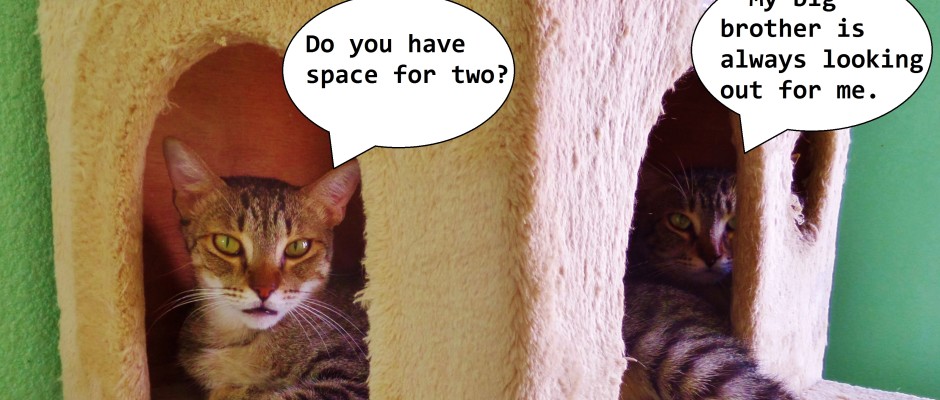 Coco's also rescues cats and examines their circumstances, cares for them and then tries to find a new home for them. So far they have  605 cats that where found on the street have been found new homes, 815 cats that have come to Coco's shelter have been adopted, and 76 dogs have been places in new homes! At Coco's they have space for 20 cats at a time, so space is limited and people are needed to foster cats for a while or adopt.  Coco's does not have space for dogs at this time. Hopefully in the future they will be able to build and entire center with more space to care for the needs of the community.
Volunteering at Coco's Cat Rescue
How can you help? Volunteers are needed in many different functions. Becoming a foster parent to a pet, adoption, or check with Coco's for the many volunteer opportunities at the rescue center. Donations are also how the center mainly operates. They are run very efficiently and can make even a small donation of 50 or 100 pesos stretch far so anything helps. Materials are also needed for the many day to day operations of the rescue center. Check their wish list of things they need or if you are coming from the United States, check to see if there is something that you can bring that is cheaper there.
This local organization has been helping animals for five years in Playa Del Carmen and has prevented many extra animals from being born. Lets all applaud their efforts and give support where possible. For the most up-to-date information on special clinics, check out their Facebook page: https://www.facebook.com/CocosCatRescue