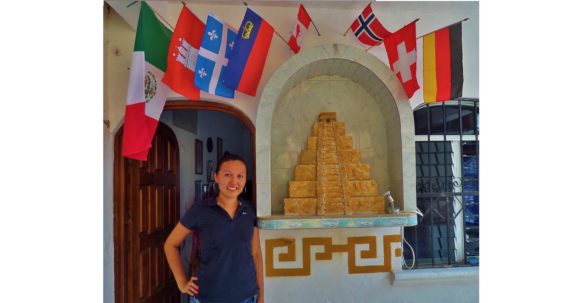 We sat down with Haleyda Galicia who is one of the teachers at the Chichen Itza Language School here in Playa Del Carmen. We wanted to tell you about this Spanish school in Playa Del Carmen. This is just one option you have for learning here.
The Chichen Itza Spanish school in Playa Del Carmen
The Chichen Itza Language School is a family run school that opened  December 2013. Both Haleyda and her father are certified teachers at the school. Haleyda has been teaching for more then 4 years and her father has been teaching for more then 6 years. They teach five levels of Spanish which can prepare you for getting your masters.
Haleyda and her family are originally from Veracruz, Mexico. They moved to Playa Del Carmen 10 years ago. She likes having a school here because of the culture here that students can experience while studying. There is the beautiful beaches and the Mayan culture with ruins.
What makes this language school different?
We asked Haleyda what made their school different from the other schools in Playa Del Carmen. She likes offering the smaller family feel of the school with activities to help students further interact with locals and native Spanish speakers. They offer home stays to students that come to Playa Del Carmen. This helps students get more of a feel for life here and further their language skills by interacting with locals. Other activities they offer are cooking classes, trips and dance classes. Halyeda's favorite activities are the Mexican conversation club where they play Mexican games and the cooking class with the most popular menu item being chiles rellenos.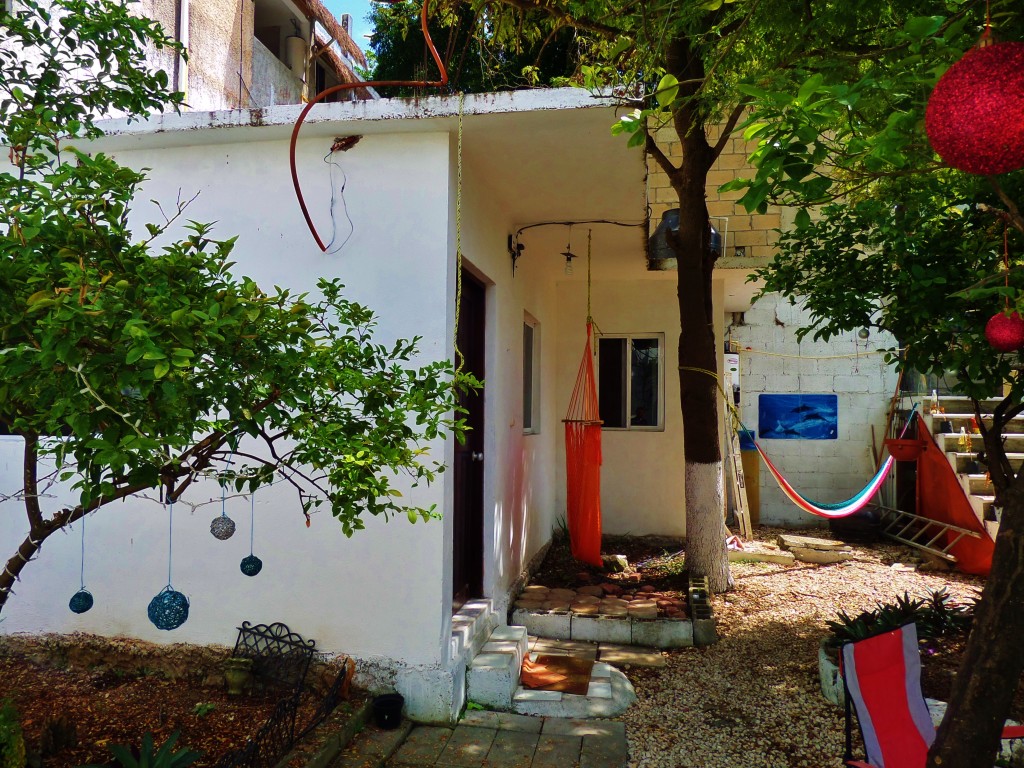 Why teach Spanish?
We asked Haleyda why she likes teaching. She said that since Spanish is her language she enjoys sharing it with others and seeing people get the grasp of it with time. Another big benefit is the cultural exchange that goes on between students and the teacher. She has not had the opportunity to go to the places where students come from, so she learns about the world and places when the students practice their Spanish and talk about where they are from.
Cultural exchange and practicing Spanish
If you are in the area and want some casual fun with languages, ask them about a cultural exchange group meeting. They offer these meetings so Spanish speakers studying English  get to practice speaking with other language groups. So if you want to come for fun and socialize you can.
Prices for Spanish classes
What are prices at the school? An intensive group(20 hours a week) is $185 USD a week. This class is from Mon-Fri. 9:30am-1:30pm. Semi private lessons (two people) are $30 USD a hour. Private lessons are $20 USD an hour.
Note: These were the prices at time of writing this article. Prices may be subject to change.
Tip: If you are a resident living in Playa Del Carmen, ask about prices for local residents. They realize that it can be expensive for people living here  and they try to accommodate locals with more local rates.
If you want to stop by and check them out they are located on Call 4 between 10th Avenue and 15th Avenue. Or you can check them out online.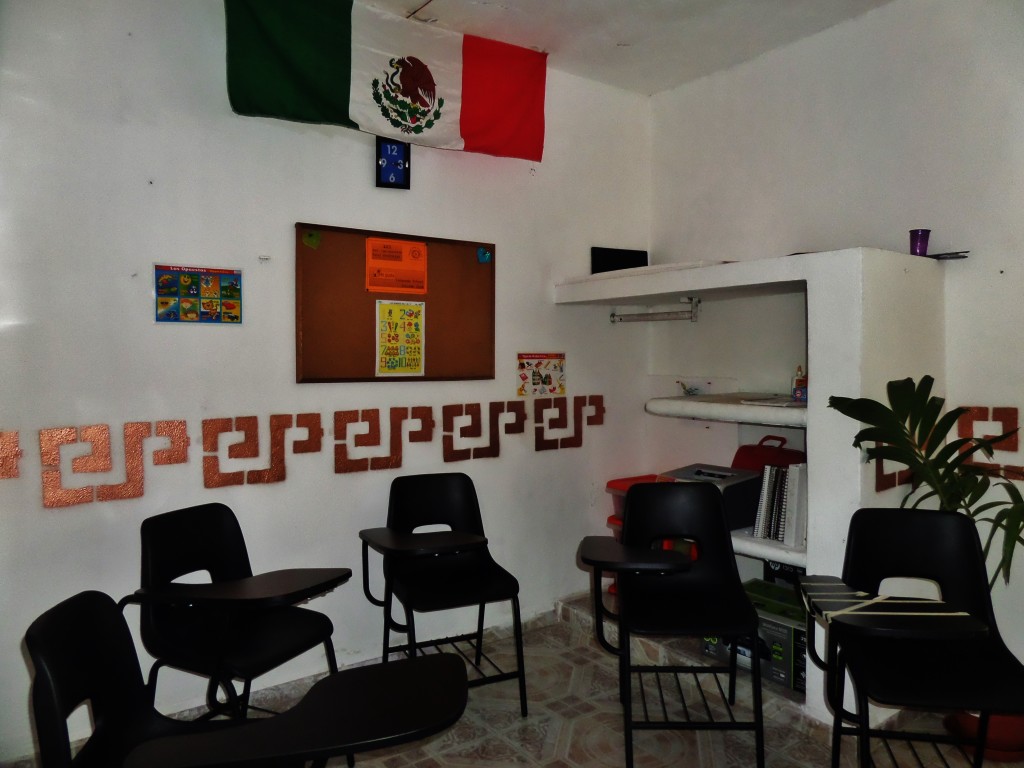 If you are looking to learn Spanish in Playa Del Carmen and want a private teacher you might also like to read our article on this private instructor.