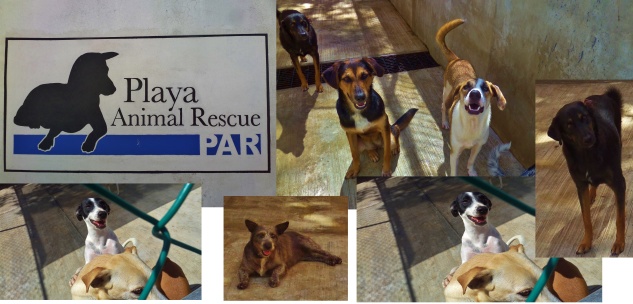 Playa Animal Rescue
Why should you know Playa Animal Rescue? Because they are an integral part of the Playa Del Carmen community and are doing a lot of good for animals. They also give you an opportunity to volunteer and it gives you an outlet for you to show your caring side for man's best friend, dogs.
Playa Animal Rescue (or PAR for short) started the process of paperwork in 2011 and opened it's doors in March of 2012. They immedialty started filling a need in Playa Del Carmen with the rescue of dogs in need. Anyone that has been to some of the neighborhoods out of the center has seen street dogs and it has been estimated that there are thousands of street dogs in Playa Del Carmen. Many people many see them and see the need for help but the problem is often bigger then you know. Many dogs live in empty lots and come out more at night. So if you know of the problem you can multiply that exponentially and you get an idea of just how big the issue it.
At Playa Animal Rescue they have two main goals. 1. To rescue dogs in the most need. 2. Work with community for more education. Both of these goals are very important. The first is pretty obvious. The community education is important for several reasons. Standards of pet care and attitudes towards animals vary from country to country and economic levels. Playa Animal Rescue helps people see the importance of spaying and neutering dogs. They also work with school age children and teach them the importance to care for dogs and how to be around them.
What is it like at Playa Animal Rescue?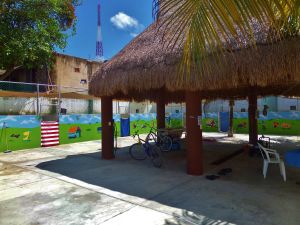 They have a very happy place for dogs and it was designed with the dogs in mind. When you first enter you might feel it is a doggy spa. It has a nice palapa in the center and a brightly painted mural that goes around the courtyard.
They have one quarantine area where they mandatorily keep dogs for 15 days. This is where they are treated and ailments taken care of before introducing them to the other dogs. After quarantine the dogs are placed in pens with new friends of like temperaments.
The pens have protected areas from rain and shade is provided by sunscreens. There  is enough space for them to run around and play. Tall fences prevent the dogs from jumping over to visit the other dogs and when it is windy out it can prevent debris from flying in. The pens are easy to cleaned and in fact we did not see any poop at all even though they have many dogs. Nice job PAR!
Fun Facts about PAR
They have a maximum space for 100 dogs but are usually not at that limit.
Dogs stay a range of about 20 days to about two years.
PAR has an average or finding a home for a dog about every 3 days!
There is a full time vet at the rescue center.
Plans are in the works to expand the center so your help is needed.
How you can help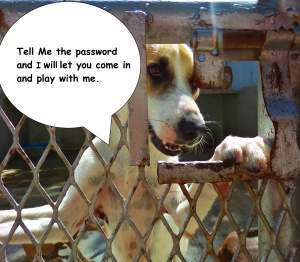 There are five ways you can help Playa Animal Rescue.
1. You can donate to them. It can be through items or a cash donation. Since they are a designated non-profit organization and they have a 501c3 status in the United States, it is tax deductible for US residents. They are working on other countries to be able to provide the tax deduction.
2. Adopt one the dogs that has been rescued and give it a good forever home. Even if you are visiting and live in another country, if you fall in love, it is possible to take a dog home (if you meet the requirements of PAR). And don't worry the dogs already speak Spanish and English already!
3. Foster a dog. This can be helpful if PAR does not have space and you can meet the requirements.
4. Volunteer your time. There are many ways you can spend a little time and help out. Even if you are a tourist you can easily get to PAR and help. For example every Saturday they have "charm school" for the dogs and volunteers come to play and work with the animals. Charm school starts at 9:00am and last a few hours. PAR even provides a central pick up of volunteers from the Mega grocery store at about 8:45am-9:00am. If you are a good dog person and can help train dogs, it will be a great help to ready the dogs for a new home.
5. Help spread the word! "Like them" the on Facebook and let locals and tourist know about the good work they are doing.
 Want to know more?
Check out their website for contact information and how you can help.
http://playaanimalrescue.org/