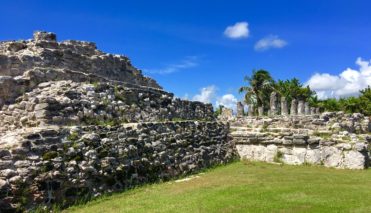 El Rey Mayan Ruins in Cancun
When most people go to Cancun they mainly think about the beaches and big resorts in the Hotel Zone. El Rey Mayan ruins are not exactly what you are expecting to find there, but there they are. About a 1000 years ago this site was used by the Mayan people. In fact this temple complex was part of hundreds in Mexico's Yucatan Peninsula. All of the Mayan sites were linked by trade and some were pilgrimage sites of worship.
At El Rey you are allowed to walk among the 47 structures. Some of these structures are just foundations and others are more intact. It will take about 20-30 minutes to walk around.
The ruins are mostly in the sun and you might want to bring a sun hat or umbrella. There are bathrooms at the entrance.
Recommendations for visiting El Rey and leaning about the Mayan culture
El Rey Mayan ruins are not the largest by any means. Most people trek to Chichen Itza or Tulum ruins to see the more spectacular sites. There are no high temples (pyramids) here or detailed buildings but it can give you a glimpse back in time. El Rey is a quick stop in the Hotel Zone in Cancun and if you are not going on tours to Chichen Itza, you can visit here.
If you like visiting smaller sites like this and you are in Cancun, see our article on El Meco ruins. This is another larger Mayan site in Cancun. Since the El Rey site does not offer a lot of artifacts and you can only see the site, we highly recommend visiting the Museo Maya (Mayan Museum) in the Hotel Zone in Cancun. Here you can get explanations of the history and culture if the Mayan people. You will also get to see maps of the area and see how the Mayan cities were connected.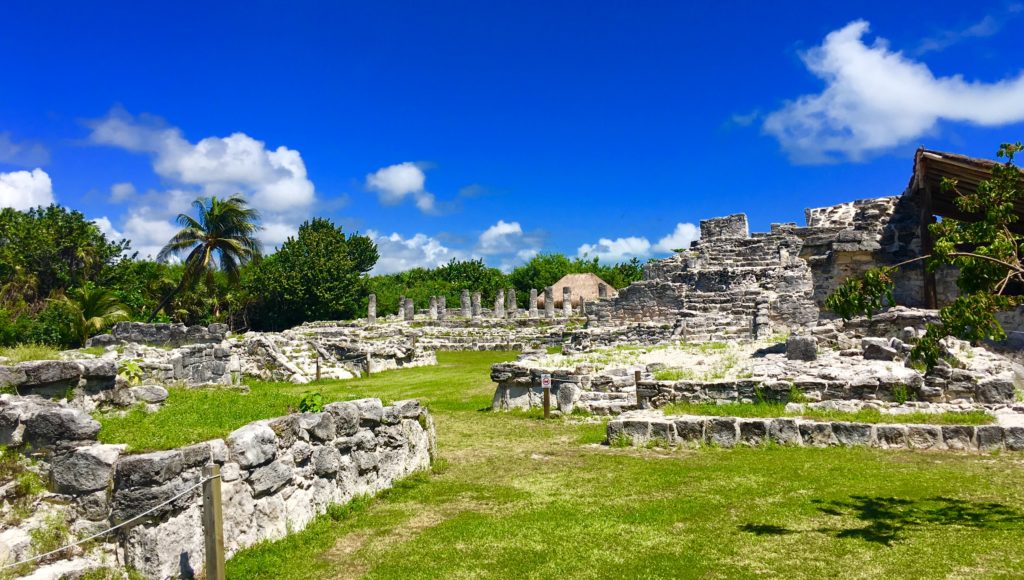 Opening hours of El Rey
The ruins are open daily from 8:00am-4:30pm.
Entrance cost
50 pesos per person. If you have a video camera or professional video equipment you need to pay an extra fee of 45 pesos.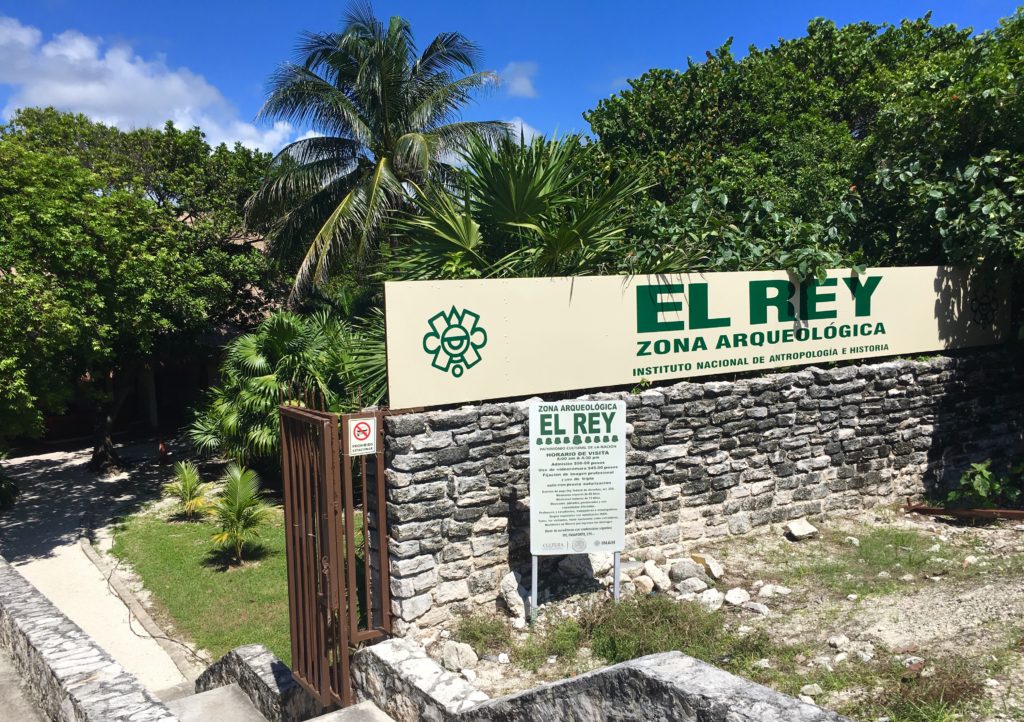 How to get to El Rey Mayan ruins
The El Rey archaeological site is on the southern end of the Hotel Zone in Cancun near KM 18. Most people take a taxi, public bus or tour. You can dive here also. If you are driving here you will need to park just north of the entrance in a gravel lot. There is not great signage for parking.
If you are visiting here you can also check out across the road and a little north the overlook of Playa Delfines. It is a nice bluff with beautiful views of the water. It is also where the CANCUN sign is that many people like to take photos.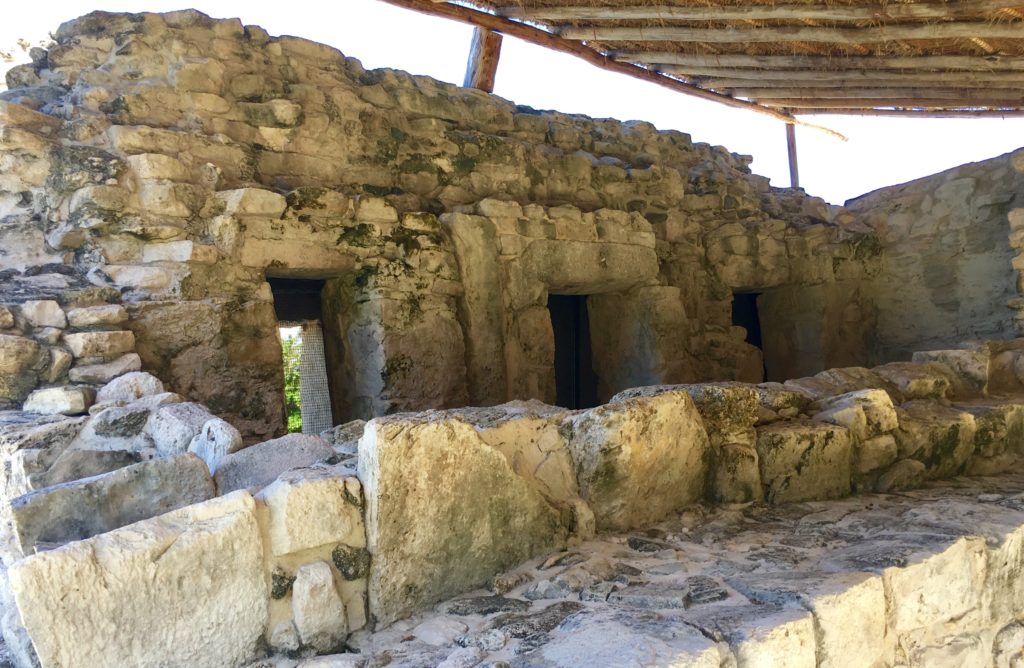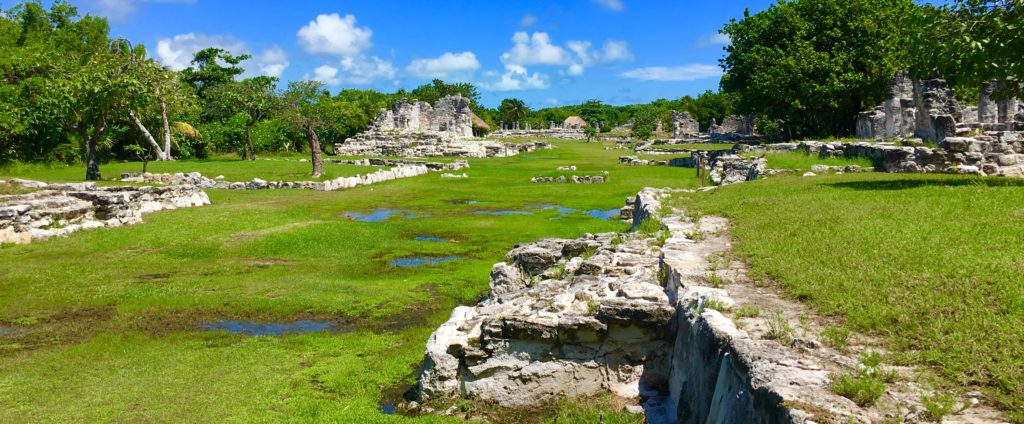 Have you been to the El Rey Mayan ruins in Cancun? Let us know what you thought in the comments below. We would love to hear from you.