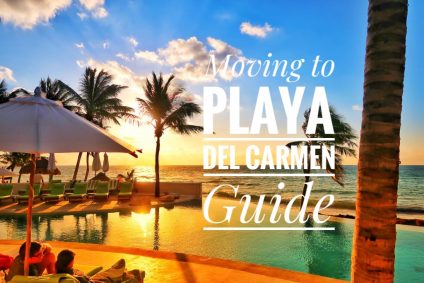 Have you thought about moving to Playa Del Carmen Mexico? What is living in Playa Del Carmen like? We are sure you have lots of questions so we attempt to give you a good overview of what Playa Del Carmen is like and what to expect.
What is moving to Playa Del Carmen like?
Many people think about living in the Caribbean and sipping on a margarita, but what is life really like? Playa, as it is called by locals, is a very international city. Playa Del Carmen is unique in the way that it offers beach, access to so much culture and is modern. Being right in the middle of the Riviera Maya, Playa Del Carmen offers you access to many historic sights and Mayan communities. Playa also has easy access to the Cancun Airport.
To get a nice overview of Playa Del Carmen can be found in our welcome article here.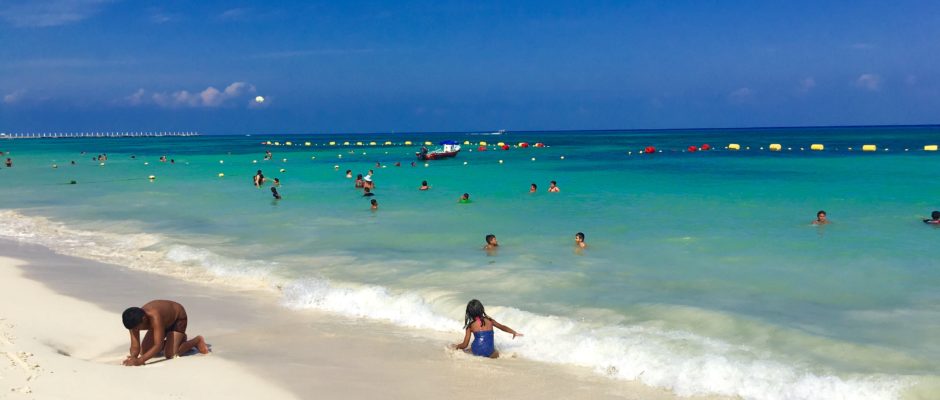 Packing before you move to Playa Del Carmen
Moving in general is a lot of work, but to another country? Well, it can be a lot of work or it actually can be quite a cleanse. It all depends on how you do it. There are two ways people pack to move.
Take everything you want including furniture and put it in a shipping container or moving truck and bring it to Mexico. Here are two companies that do shipping. Home – Hyde Shipping , Linea Peninsular – Linea Peninsular (lineaships.com)
The second way is sell or give away most of the things you own and bring only your favorite things and clothes.
Whichever option you choose you still will need to know what is best to bring. Here is a list of things we have put together if you are moving to Playa.
Moving and storage in Playa Del Carmen
If you are already in Playa Del Carmen and need to move to another location or store things, here are two resources.
There are multiple places that have storage in case you need some space. These are at a premium and often have a waiting list. So it is good to plan ahead if you need storage. Here is one place we wrote about for storage in Playa Del Carmen.
If you need to move things locally, some of our readers like this service. Movi Fletes is a local company that can move things for you. Their number is 984-186-1520.
Setting up your visa for moving to Playa Del Carmen
It is possible to move to Playa Del Carmen and stay on a tourist visa but there are there are limitations with this. Most tourist are given 180 tourist visas for entering Mexico, but it not always given. Immigration can give other amounts of time. There are also benefits of having a visa for living in Mexico that will make it easier. Things like getting a drivers license, registering a car, importing your belongings, opening a bank account, and other things are all made easier with residential visas.
It is possible to do the process yourself but many often want help navigating the process. One of the best and most recommended immigration specialist in Playa Del Carmen is Milly Arceo. You can read more about her in our article as well as see her website and contact information.
Where to live in Playa Del Carmen?
Do you want a great condo overlooking the ocean? Sure, don't we all. But reality might budget another option for you. Playa Del Carmen has a downtown and then the outlaying neighborhoods.
Your first move might be renting for a while you look around. How do you look for a place to live? What is the rental market like here? We answer these questions in our rental guide to Playa Del Carmen.
The map below will help you see where you might focus your search for living in Playa Del Carmen. We also have articles on some of the neighborhoods in the city that will help you.
Living outside Playa Del Carmen?
If you cannot find what you are looking for in Playa Del Carmen, what about the surrounding towns? Here is a look at where expats have moved to in the Yucatan Peninsula. These options might give you something to think about or reaffirm your desire for living in Playa Del Carmen.
Real Estate info for moving to Playa Del Carmen
If you are looking to buy a house or condo for living in Playa Del Carmen then you will need to understand the real estate market. We have you covered in our Playa Del Carmen Real Estate Guide for you. We also have an article on recommended real estate agents to work with.
If you are interested in building your own house here, see our article here with lots of little details to think about.
Our video to help those moving to Playa Del Carmen area
Since moving to Playa Del Carmen might involve buying something on the real estate market, here is a video we put together for our readers that might be helpful in orientating you with the market.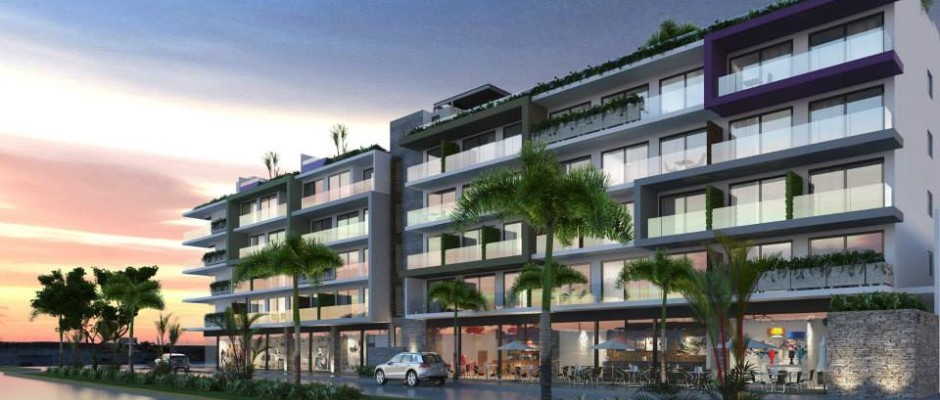 Water, Electricity, Gas, Internet and Cable TV
Getting services set up is always a challenge when you move somewhere and there will be some hiccups no doubt here. Hopefully we can take some of the mystery of how these things work and how to pay for services. Here is a primer for living in Playa Del Carmen and how to get started.
Everything about the water in Playa Del Carmen
The City of Playa Del Carmen provides water to each residence. The water is for use in your home but it is not potable. How does this water come into your home? You can see our article on how the water system works in your home here in Mexico.
Most people will use the city water for cleaning but not for drinking cooking. What is the truth about drinking the water in Mexico? See our article for a complete discussion.
Each month you will receive your water bill from Aguakan. You can pay this at Aguakan offices or at convenience stores like OXXO. For where to pay, you can see our article about Aguakan here.
Everything about the electricity in Playa Del Carmen CFE
There is one electric company for all of Mexico. This company is called CFE. Electricity in Mexico is fairly low in cost but it can get expensive if you don't use it the best. To learn how to read your bill and keep it low, see our article here in CFE.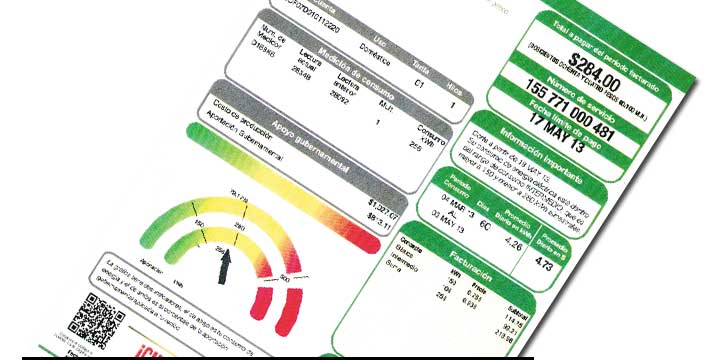 Everything about gas in Playa Del Carmen
Most houses and condos use gas for heating water and cooking. Many homeowners and renters have the responsibility to call and have tanks filled with gas. There are about three sizes of tanks that are common at house. Zeta gas is a service that comes to your home to fill the stationary tanks.
To order gas you can call them or order on their website. If you don't speak good Spanish their website is pretty easy to use and it works well to get them to come.
Their website is www.grupozeta.com
Trash service and recycling
Trash is usually collected daily from dumpsters or street side pickup. Daily pick up is important in the tropical climate where the heat can make trash go bad fast. Because trash service is so frequent you might want to use small bags like the ones you get your groceries in. This will recycle your bag and you will not need to purchase many trash bags.
At the moment all trash goes out together and there is no separation of recycling. There are random recycling places around Playa that can make you feel better about doing your part. There is however a very informal recycling network. People go through neighborhoods and go through the trash pulling out cans, metal and whatever they can recycle or use. Usually these are very poor individuals and one nice thing you can do is set things aside from the dirty trash. For example if you have some old clothes or a useable household items, you can set them besides the trashcans. You will soon see how fast these things disappear and you can be assured that someone is enjoying it.
Cable TV and internet options and prices
There are two main options for cable TV and internet in Playa Del Carmen. Service is basically around 600 pesos for cable TV and internet for your home.
Izzi (formerly know as Cablemas). www.izzi.mx
Telmex Infinitum. www.Telmex.com
There are a few small services that provide internet for areas of Playa Del Carmen that do not have good coverage of the above two mentioned companies. These companies do not have a good reputation nor is the service the best. If internet is important to you, you should take this into consideration when moving to Playa Del Carmen. Since the city has grown so fast, coverage of cable and internet is not available if some neighborhoods.
Getting around in Playa Del Carmen
One factor you have to think about when moving to Playa Del Carmen is transportation. Some people like to live here without a car because it give you the freedom. Many people choose moving to Playa Del Carmen because the center is so walkable. So what options do you have if you don't have a car?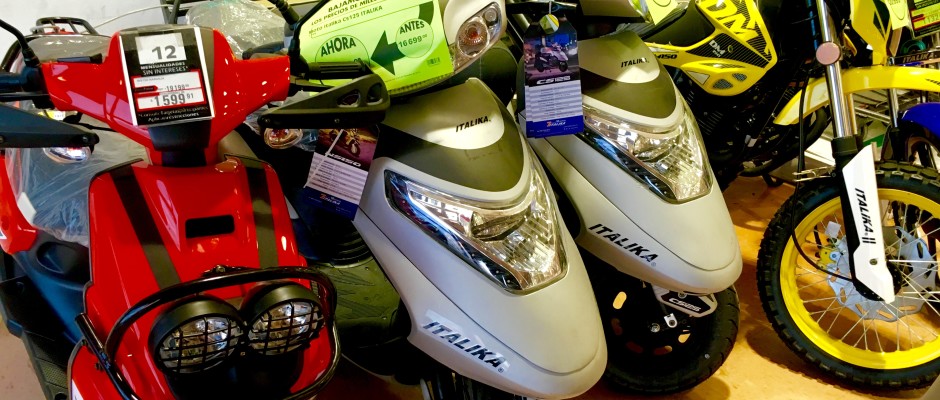 Shopping after moving to Playa Del Carmen
Once you are living in Playa Del Carmen you will need to go shopping. You may need to go shopping for furniture and home furnishings or it just might be grocery shopping. We have you covered in our huge Shopping Guide to Playa Del Carmen. The first half is mainly for tourist and the second half is for residents.
We cover bulk stores, small markets and specialty shops in Playa Del Carmen. If you need help after reading this guide just comment on the end of it and we will find it for you.
Crime in Playa Del Carmen
Each area of the world has things that you have to know about as a resident. Living in Playa Del Carmen comes with a few things to note. While Playa is a relatively very safe area we recommend you read our article about issues if crime that effect those living here. It is nothing shocking but just an honest look at what crime residents face most and how to avoid certain situations.
Exploring around after moving to Playa Del Carmen
Once you are settled into living in Playa Del Carmen you might want to explore a bit. We have you covered with our interactive map on places that are a days drive or perhaps an overnight trip. The tours and places to go guide will show you where is possible to go. We will keep adding to this as well so it is good to bookmark it for more tips later.
Playa Del Carmen is nicely situated in the middle of the Riviera Maya. That makes it easy to go to Cancun to go shopping, Tulum to the beaches or inland to see Valladolid or other colonial town or Mayan ruin sites. There is so much to explore here that even after years of being here, we still have a long list of places to visit. Best of all, many places are not well know and there are little surprises around every corner.
Expats guide to travel around Mexico
When you get settled in you might want to discover the new country you live in. Mexico has many great destination. Here is our expat guide to how to travel and where to go in Mexico.
Meeting new friends after moving
Part of getting situated is meeting new friends. It has been said by many that it can be harder then you think. With a transient population and language difficulties, it can take time. Here is our article about where to meet likeminded people the best places to meet people in Playa Del Carmen.
We hope we having answered some of your questions on moving to Playa Del Carmen. We are sure you have more. Feel free to comment below and ask away. We love hearing from our readers. Also use to search box on this page because we have hundreds of articles too that might help answer your questions.