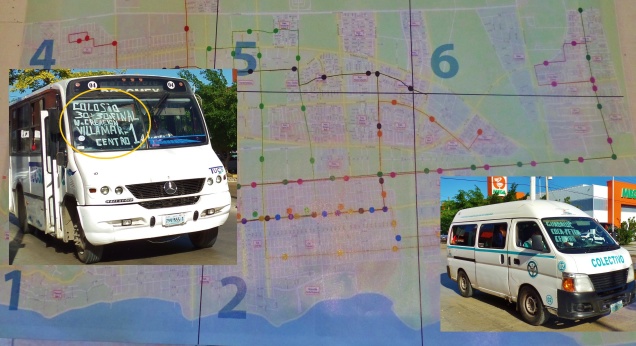 Public Transportation and Buses in Playa Del Carmen
Playa Del Carmen does have a bus system but rarely will you need to use. This it because it usually just takes people back home to neighborhoods and there are not tourist destinations or areas of interest to see outside of the downtown of Playa. Here is a small guide for knowing where it goes and how to use it.
If you are a tourist or living here you might only find it useful to go to one of the shopping malls. The two shopping malls are Plaza Las Americas and Centro Maya. You might take the bus because if you are one or two people the busses can take you there for just 7-10 pesos each compared to 40-60 pesos in a taxi. (See taxi guide with price chart)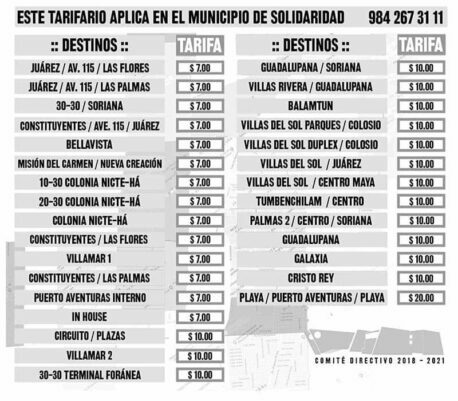 Public bus map for Playa Del Carmen
Believe it or not we have never seen a map anywhere of the bus routes except in one magazine, so we tried to get the best image possible to put here. You can get an idea by looking at the colored lines as to where each bus goes. Even this map is outdated because the city keeps growing and new neighborhoods are added.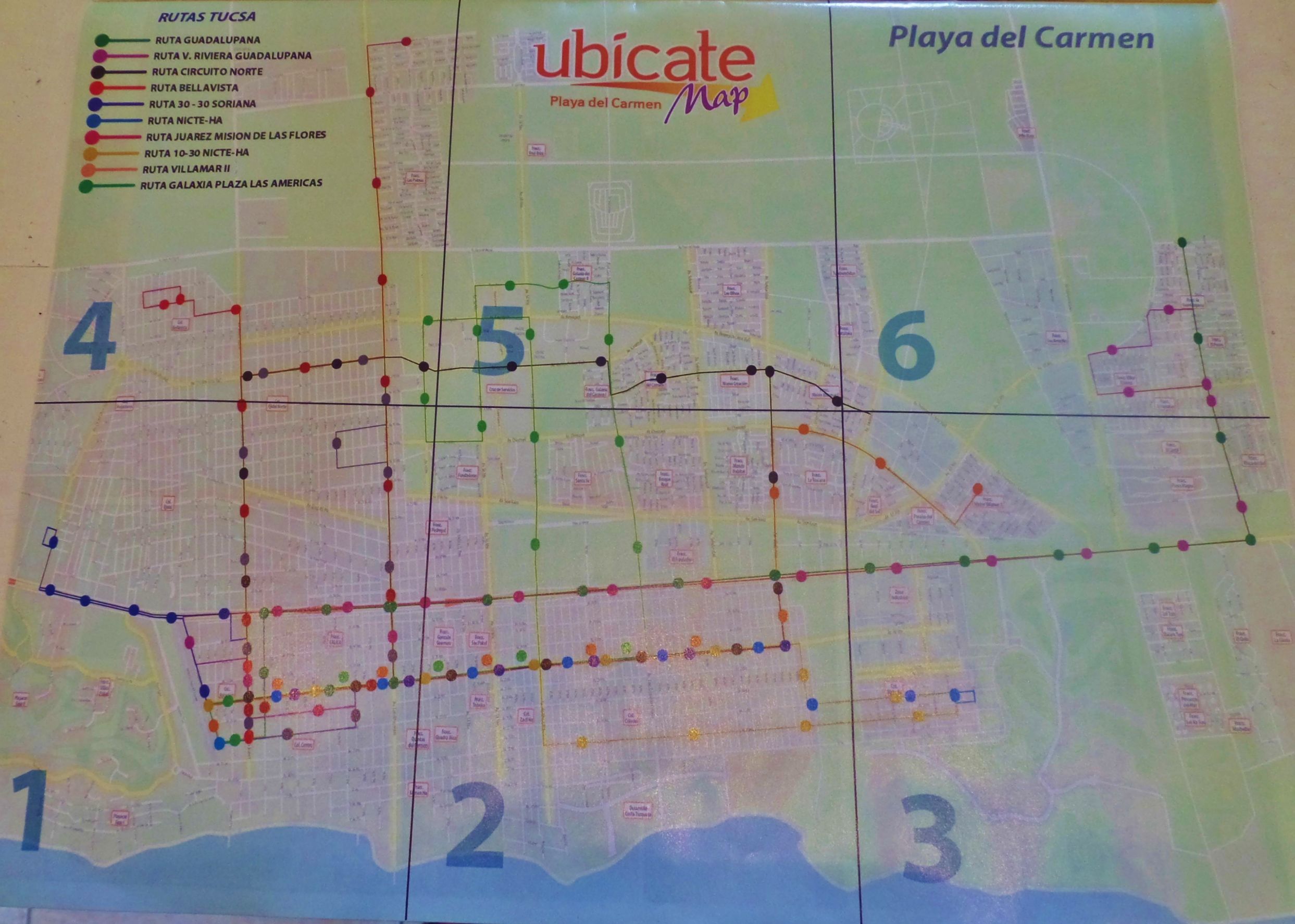 There are two types of busses that run in Playa. One is the Tusca bus. This type of bus is larger and has seating and standing room. You pay when you get on and exit the rear of the bus when possible. To get off press the buzzer and the driver will let you off at the next stop. The other is the smaller van colectivos. These are faster because they take less people but they can get full with standing room only and can be especially miserable when it is hot. To let the driver know you want to get off, you just yell out "bajan" which means I want to get off or down from the bus.
Neither bus type has air conditioning or is handicap accessible.
How much are public buses in Playa Del Carmen?
Both types of buses are the same price. It is 7 pesos in the center and 10 pesos for outer areas of Playa Del Carmen. Try to carry small coins. The drivers will give you change but only within reason and it is always appreciated if you have exact change.
Where do buses in Playa Del Carmen stop and where do they go?
Almost every bus travels down the center of Playa Del Carmen on 30th Avenue (this is why we tell people not to bike on 30th Avenue). From here the buses disperse into the neighborhoods and go their separate ways. All the busses in the outer areas of Playa come to the center.
Look for the sign on the sidewalk Paradero Servicio Urbano to note where the busses pick up people. In some outer areas people just know where to stand to get the bus and if you are lost just wave your arm to see if the bus will pick you up.
When a bus approaches there will be white hand written letters on the windshield. This will tell you where it is going and in general the destinations at both end of the routes but if you are not sure be sure to ask before getting on if they go to where you want to go.
Tip: If you are going to the extreme south end (like the Liverpool Department Store) or the north end of Playa along the highway, you can take the colectivo to Tulum or Playa Express. This will cost a little more but can be faster.