Grocery service that delivers right to your door! Groceries and more!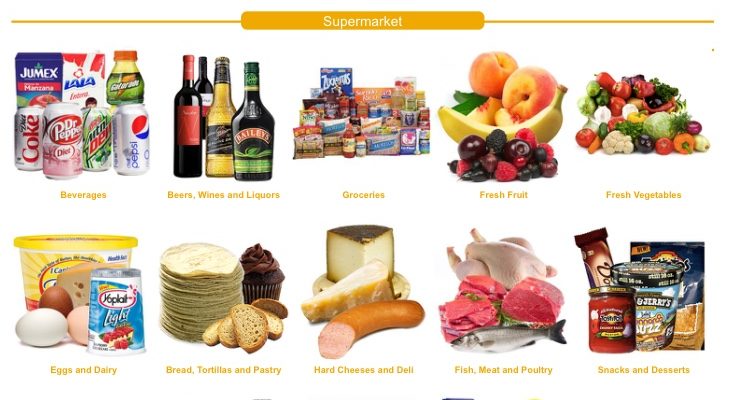 Grocery service that will deliver to your door
Does the thought of arriving for your vacation and having to stock your rental with food take a little joy out of your vacation? Do you hate waiting in line at the grocery store? Does the thought of shopping in a different country or using your Spanglish present a challenge for you? Well you no longer have to worry about it! We have found a great local company with grocery services that will do it all for you and bring it right to your door!
This delivery service is a Playa Del Carmen based service that has been very popular with users and why we wanted to tell you about them. They also service Cancun to Tulum plus points in-between. If you are staying out of Playa Del Carmen and need this grocery service, see their website here for delivery options.
Tip: All resorts between Cancun and Tulum are serviced. This includes Vidanta Resort.
Why is this grocery service is so well liked
There are a lot of ways you can use this grocery service and you don't have to be here just on vacation either. Here are some examples:
If you are renting a condo or house here and want to have a starter kit, they have easy packages you can get for food or cleaning supplies. You don't even have to think about what to get, it is all ready to order in a welcome kit.
If you live in Playa Del Carmen and are having a party but do not have time to shop then they can do it for you including alcohol!! You can spend your time setting up rather than waiting in lines.
Everything from groceries, fresh fruit, alcohol, pet supplies, and personal care products, you can order and have delivered.
You can get same day grocery service or a scheduled your own delivery time.
You can pay online or at delivery with cash or credit card.
How to book this grocery delivery
In a few easy steps you can have your order made and delivered to you. It is as easy as 1.2.3.
Order online.
Have them delivered! Simple as that.
We are sure that if you try these grocery services will make want to use them over and over again because it is easy and leaves more time for you to enjoy the beach and your time here in Playa Del Carmen.
Have you used this delivery service before? We would love to hear your comments below. Now available in Tulum also!