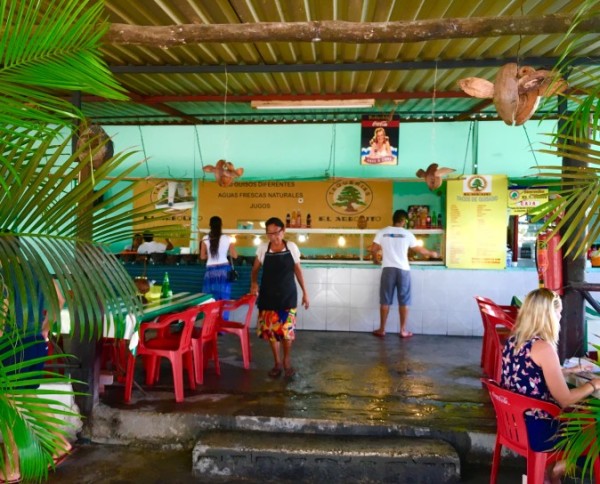 Sometimes you get lucky and pull over for a bite to eat and you find an amazing eatery. El Arbolito Taqueria is one of them! In fact if you are driving between Playa Del Carmen and Tulum and are even a little hungry then you should pull over here!
El Arbolito Taqueria
El Arbolito Taqueria is a roadside taco stand has basic seating under a tin roof but lots of love coming from the kitchen. These are the best tacos between Playa Del Carmen and Tulum so we just had to tell you about them! You will find locals, local divers and dive shops stopping by here and the occasional tourist who gets lucky to find this place.
We love them because first of all the tortillas are handmade. Handmade tortillas are always 100% better then machine made and add to flavor of your taco. They make the tortillas right behind the counter and fresh for your order. Below are the happy women that make the tortillas and use the comal (hot metal circular griddle) in the left side of the photo. You can watch them make them for you.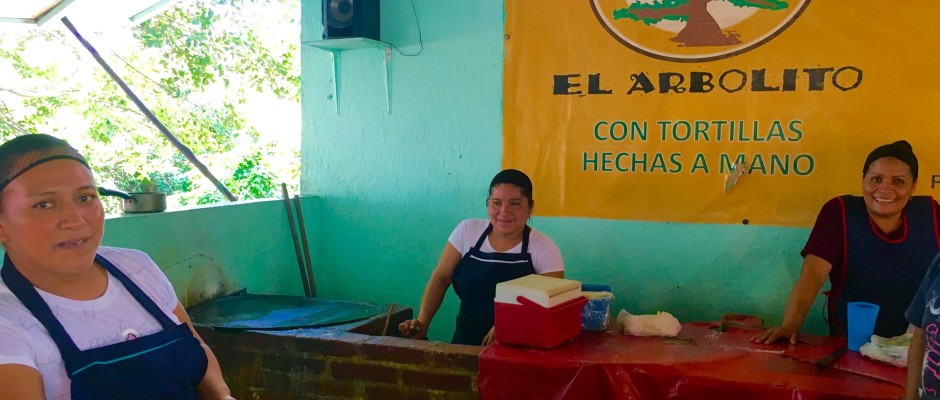 We also love the variety of the choices you have. Many are very authentic Mexican dishes mixed with Yucatecan specialties. Just see the list below.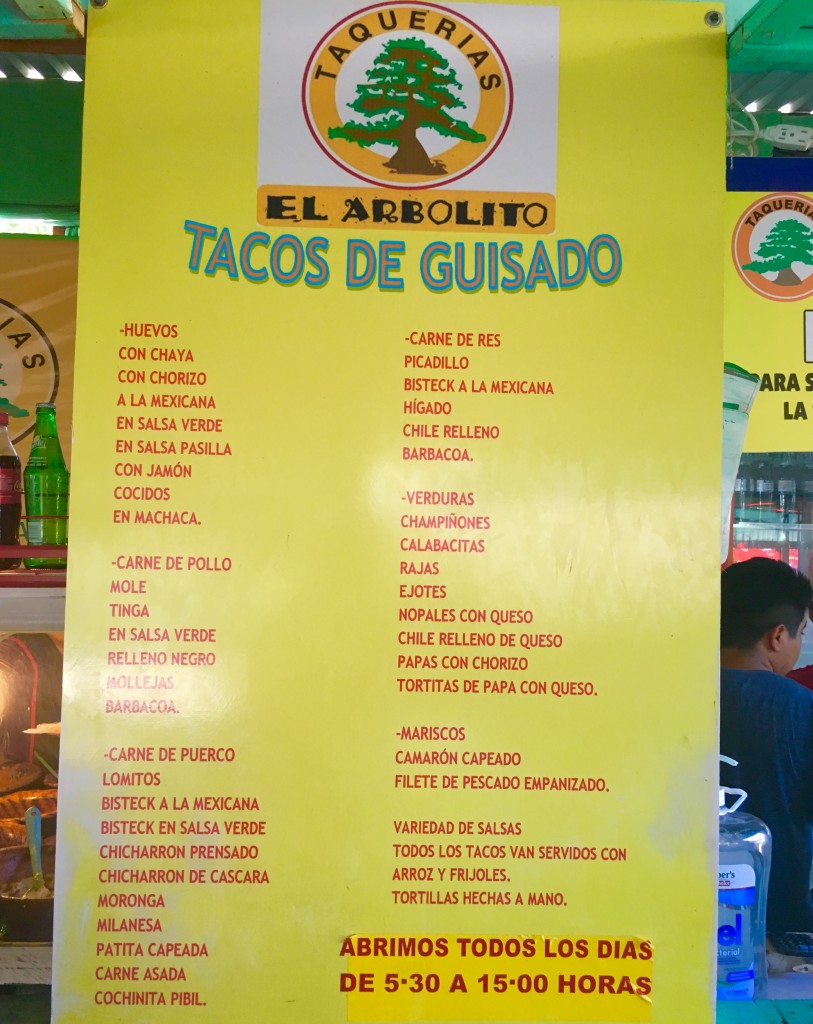 To drink you can have sodas but they also make juices here. You can get some fresh fruit or vegetable combinations made. After your meal they do serve a traditional coffee called café de olla. It is a coffee with a type of brown sugar in it and cinnamon. They don't serve it in a clay cup but you still get a taste of it.
Lastly we like the clay pots which they put the taco fillings in which is a more traditional presentation.
You will be pleasantly surprised by prices. Tacos are less then $1 USD each. We would put the exact peso price but this can fluctuate a peso or so due to inflation. If you like your meal and service there is a tip jar on the counter.
Here is a short video we made for you to show you El Arbolito Restaurant
How to order your tacos at El Arbolito
This taco restaurant has it's own system of ordering. So we make it easy for you with these 5 steps.
Go to the register (caja) and tell them how many tacos you want and what to drink. Then pay. You will get a piece of cardboard with a number of the amount of tacos you ordered.
Give your number to person behind the counter.
They will ask if you want rice to start to fill your taco and a wet purred bean sauce. We recommend just doing the rice.
Pick from about 15 different bowls of taco fillings. Mix it up and order a few different ones. Knowing some basic Spanish will help ask what each one is. But you can always just see what looks good and point.
Finish off you tacos with a range of salsas. But you just might find the tacos are so good you don't need any salsas.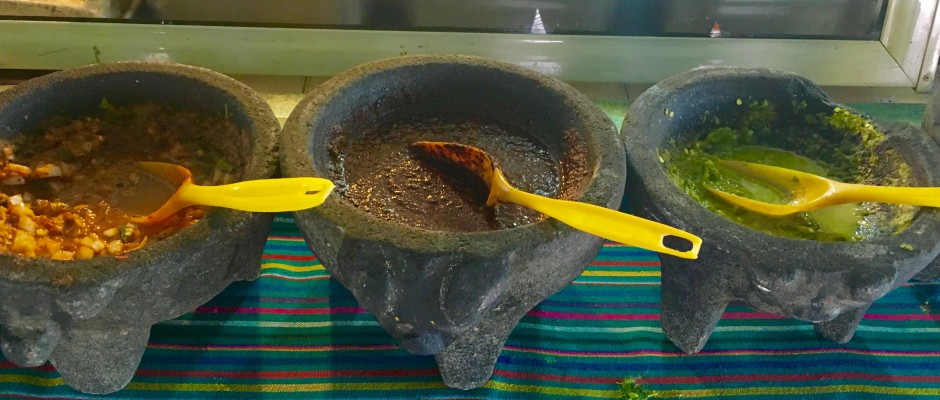 And after you get your tacos this is what they will loo like! From left to right these are the poblano peppers in cream sauce, eggs with Chaya, tinga de pollo, and mole taco. The mole is excellent here and one of the best we have ever tried!
We hope you get to try this great place!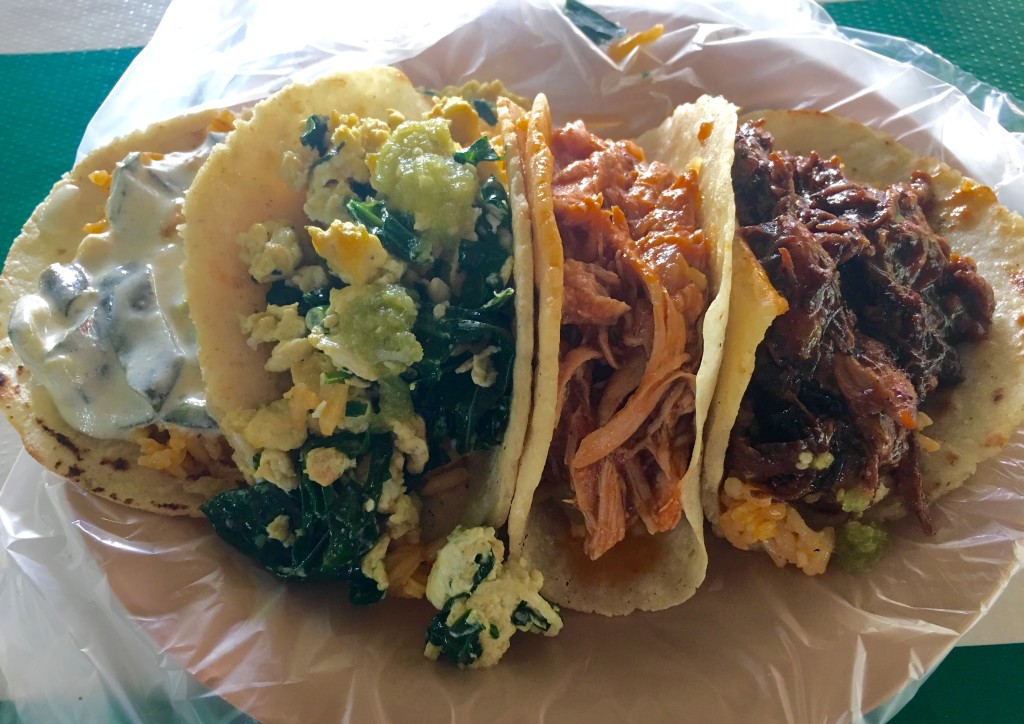 Hours of operation
El Arbolito is open daily from 5:30am to 3:00pm. Yes it does open early so locals that are going to work can have a good meal. Make sure to get there before about 2:30pm because they start to run out of taco fillings. The best time to come is from 11:00am-1:00pm. Open everyday!
How to get to El Arbolito
This roadside taco stand is on the 307 Highway in Puerto Aventuras. However!!!!! you must not take the overpass bridge that passes through Puerto Aventuras. You must take the exit and take the road along the side of the highway. Otherwise you will pass quickly though Puerto Aventuras and miss these tacos! This place is on the west side of the highway or on the southbound side of the highway if you will.  Don't mistake this place for the one next to it. There are a lot of trees around this restaurant.There is parking on a dirt lot next to it.

Playa Del Carmen location of El Arbolito Taqueria
It is not exactly the same special atmosphere but they do have a location in Playa Del Carmen now. You can find El Arbolito on 8th Street between 10th Avenue and 15th Avenue. Below is a photo of the restaurant.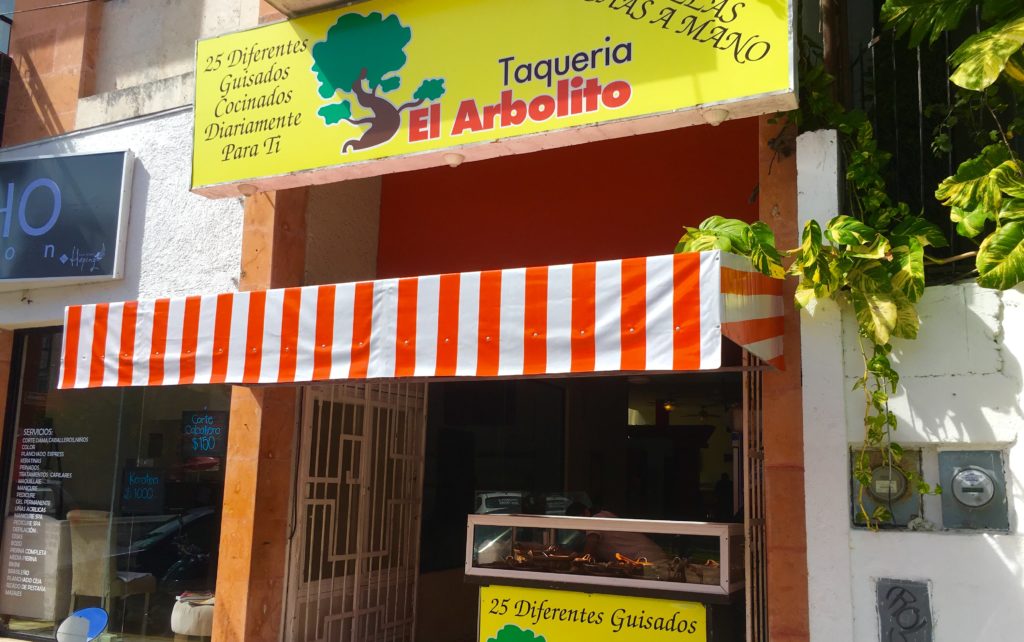 Other places to get great tacos
If you liked reading about El Arbolito Tacos you might also want to see our video and article about Taqueria Honorio in Tulum. They use fire pits and brick overs to cook their taco meat for 12 hours.
Have you been to El Arbolito before? What did you think of the tacos? Let us know in the comments below. We would love to hear from you.