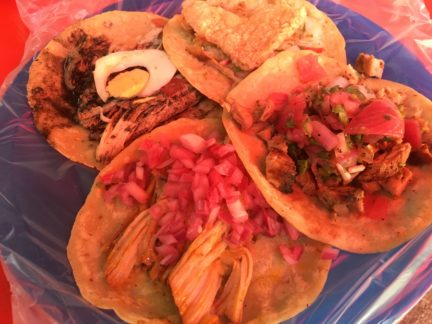 Taqueria Honorio
Taqueria Honorio is a simple roadside taco restaurant that you might just pass by. One thing that you will notice is that it is busy and if you don't stop, that would just be your impression. Upon closer inspection there are delicious Mexican tacos and a taste of the Yucatan. What makes this place so popular and what is their secret? We went behind the scenes to find out and what we saw was pretty incredible.
Our video of Taqueria Honorio and behind the scenes
We spent two days in Tulum and were able to go behind the scenes to see how they make their meat for the tacos. It was a fascinating look into the traditions and history of food that are still being done today. It gives you much more appreciation for the food and taste when you know the work it takes to make it.
Making the lechon and cochinita pibil
Taqueria Honorio has a location about 7 kilometers outside of Tulum where they prepare the pork meat for the tacos. There is lechon and cochinita pibil taco meat prepared.
Usually lechon refers to a roast pig over coals. In their version they put cuts of the pork in the pans. The lechon is cooked in their brick oven overnight.
Making the cochinita pibil in the pit overnight
The cochinita pibil is seasoned with sour oranges and achiote seasoning. The acid from the oranges breaks down the meat and tenderizes it making even tougher cuts of meat usable.
The cochinita is cooked in the pit pictured below. The pans are loaded in and then covered with pixoy branches. The final step is covering  the pit with metal sheets and covering it with dirt. All of this heats the cochinita pibil and cooks it for 12 hours.
When the cochinita pibil is finished cooking it is tender and the meat is falling apart.
At 5:00am each morning they go to collect the cooked meat. It is then taken to the taqueria and prepared for tacos.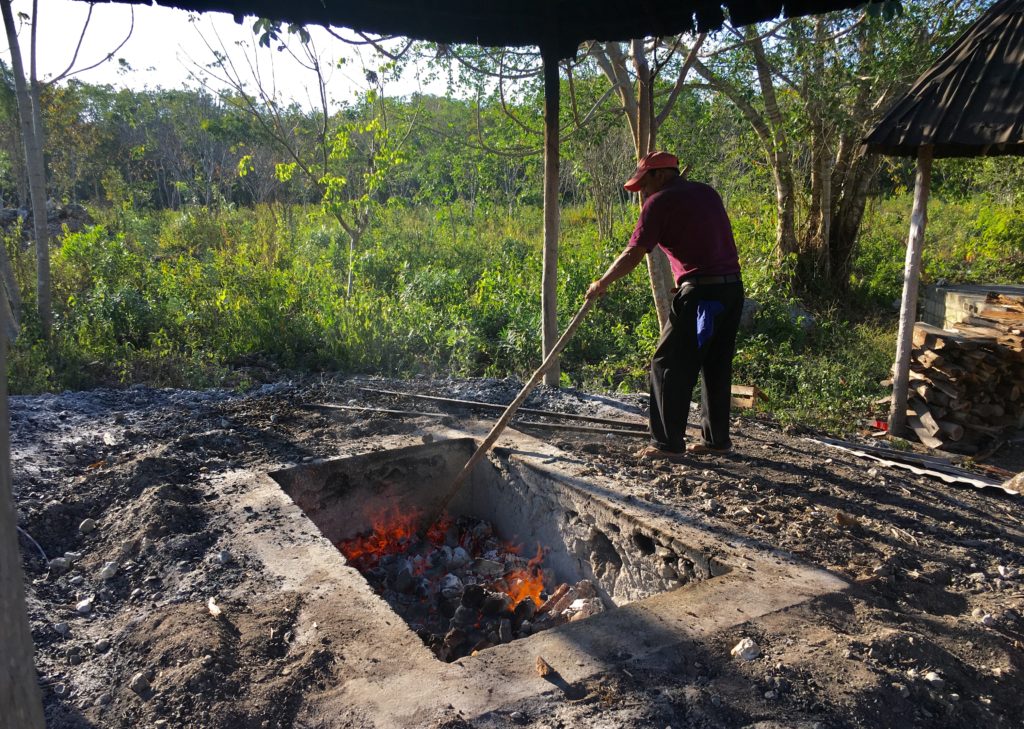 So the secret is the time honored traditions of cooking the meat and the care they put into each taco they serve.
What is on the menu at Taqueria Honorio?
Tortas which are sandwiches on their handmade bread, 30 pesos.
Tacos (15 pesos each) of lechon, cochinita pibil, poc chuc, relleno negro (turkey in black sauce)
Quesadillas 20 pesos.
You can also buy meat by the kilo to take with you.
For drinks you can have fresh made juices, waters and sodas.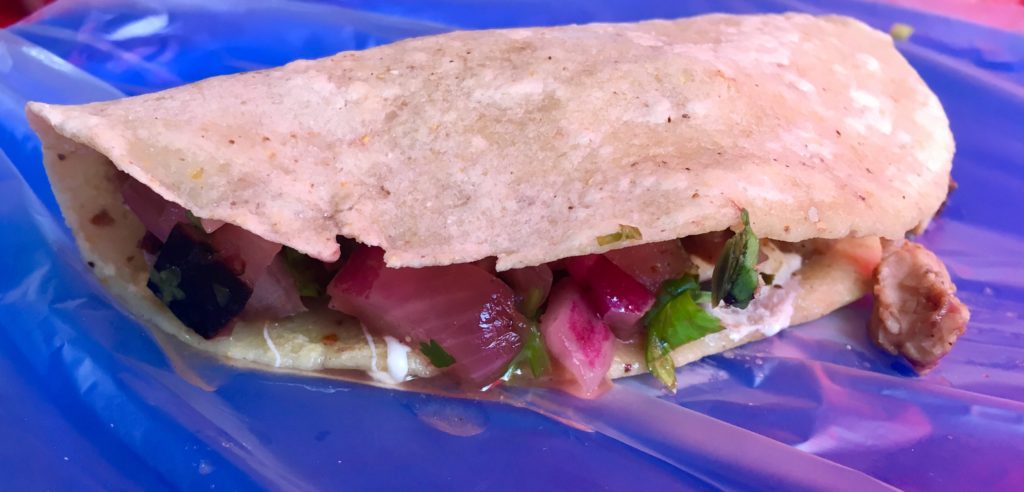 Where is Taqueria Honorio in Tulum?
Taqueria Honorio is on Avenida Satelite Sur on the north side of the street between Calle Andromeda and Calle Sol.
Tip: Go early since it will be busy and they will sell out.
Hours of Taqueria Honorio
Tuesday-Sunday 5:30am-2:00pm. Closed Mondays.
More taco finds in the area
If you enjoyed reading about this taco restaurant in Tulum you might also like to read our article on El Arbolito Tacos in Puerto Aventuras. You can also get handmade tortillas here and great tasting tacos.
Have you been to Taqueria Honorio in Tulum? What did you think? Let us know in the comments below, we would love to hear from you.