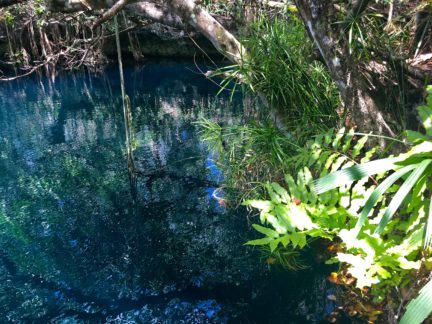 Cenote Angelita
Cenote Angelita is a deep cenote just south of Tulum. The name means "little angel" in English. The cenote is most known as a diving cenote but you can also stop by for a swim if you would like.
From the parking lot this cenote is a short walk into the woods. The shape is circular and from the photo below you can see almost the entire cenote.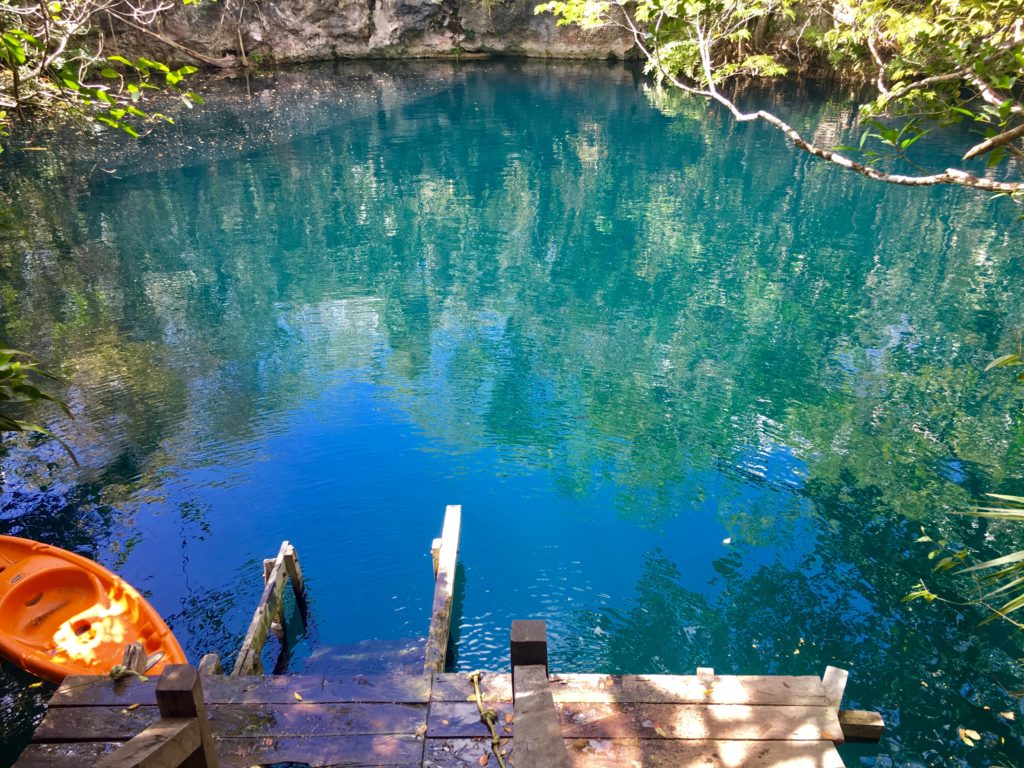 What makes Cenote Angelita unique is the depth. The maximum depth here is 60 meters. This makes it interesting for experience divers to decent into. (If you are looking to dive while in the Rivera Maya, see our article on the best dive shops in Playa Del Carmen). You will even pass through a hydrogen sulfate layer which separates the fresh water from the salt water.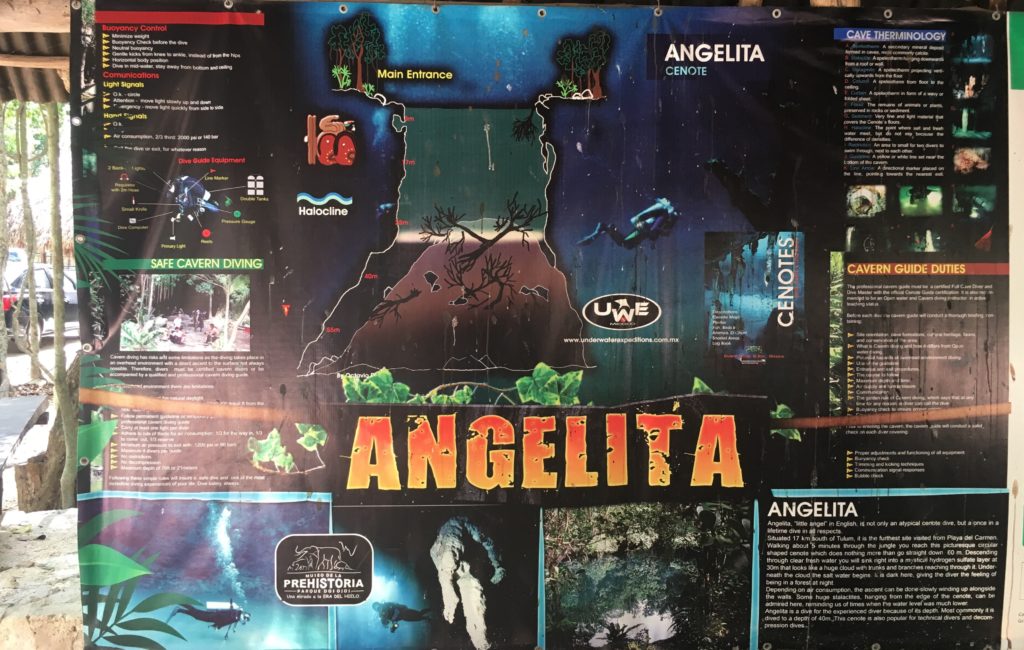 Where is Cenote Angelita?
Cenote Angelita is just south of Tulum about 15km south of the center. It will take about 14 minutes by car. Look for small signs on the south side of the road. Usually there are not too many people here so parking is easy among the trees.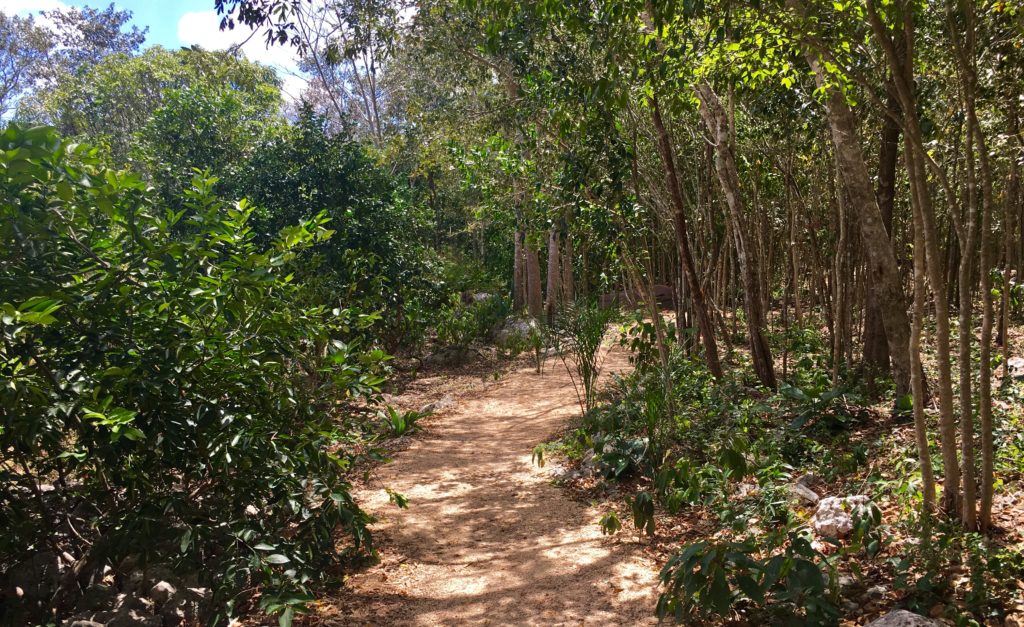 When is Cenote Angelita open?
Cenote Angelita is open daily from 7:00am-3:00pm.
Entry price to Cenote Angelita
The locals that run this cenote will give you a general price for entrance if you are not diving. There are no posted prices. If you do want to go swimming here expect to pay about 100 pesos.
Want to visit more cenotes? See our guide
There are hundreds of easily reached public cenotes and thousands more. To see what cenotes are close to you and might sound like an interesting place to visit, see our cenote guide here. Also be sure to check out the nearby Kaan Luum Lagoon. It is a beautiful spot for swimming.
Have you been to Cenote Angelita? What did you think? Let us know in the comments below, we would love to hear from you.