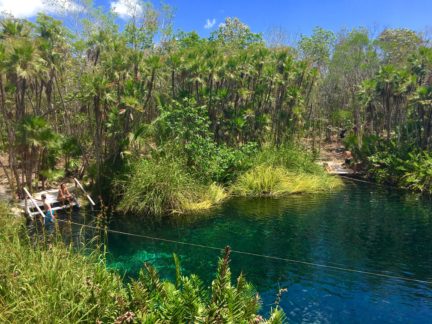 Cenote Cristal and Cenote Escondido
Cenote Cristal and Cenote Escondido are two cenotes you can visit near Tulum. These two cenotes have the same entrance and ticket booth but are on opposite sides of the 307 Highway.
Both cenotes have clear water and are surrounded by tropical plants. Of the two cenotes, Cenote Cristal is probably the more popular. Cenote Cristal is a beautiful cenote with space around it to lay out  in the sun after swimming.
Since you pay for both entrances though, you might as well visit both of them.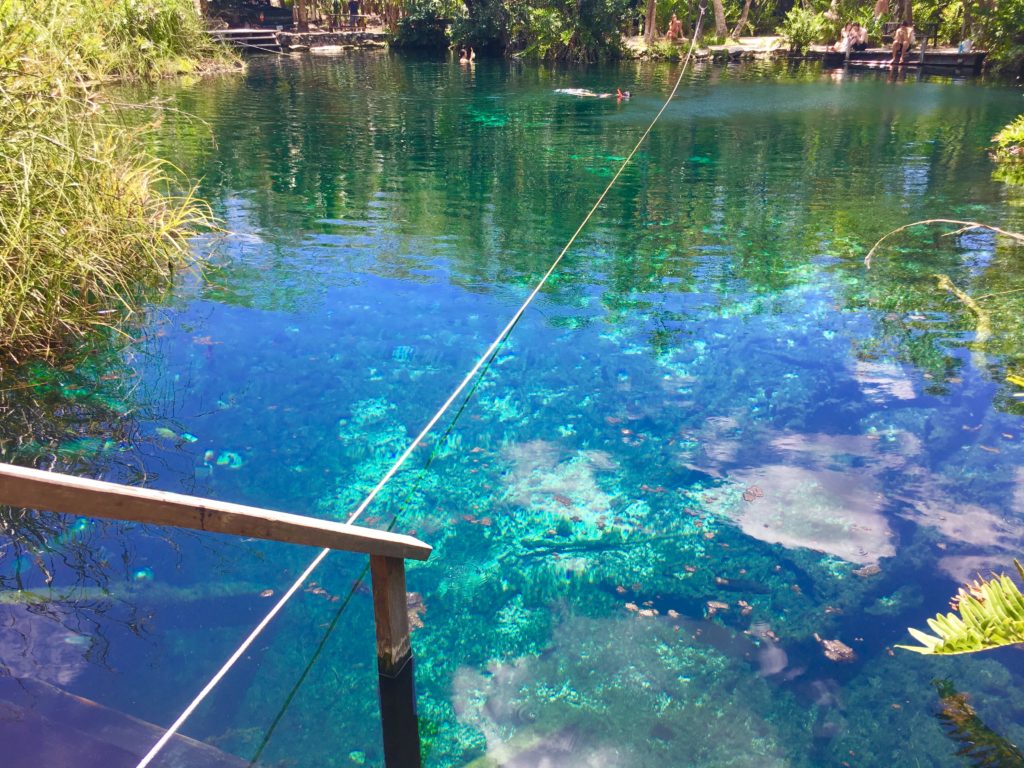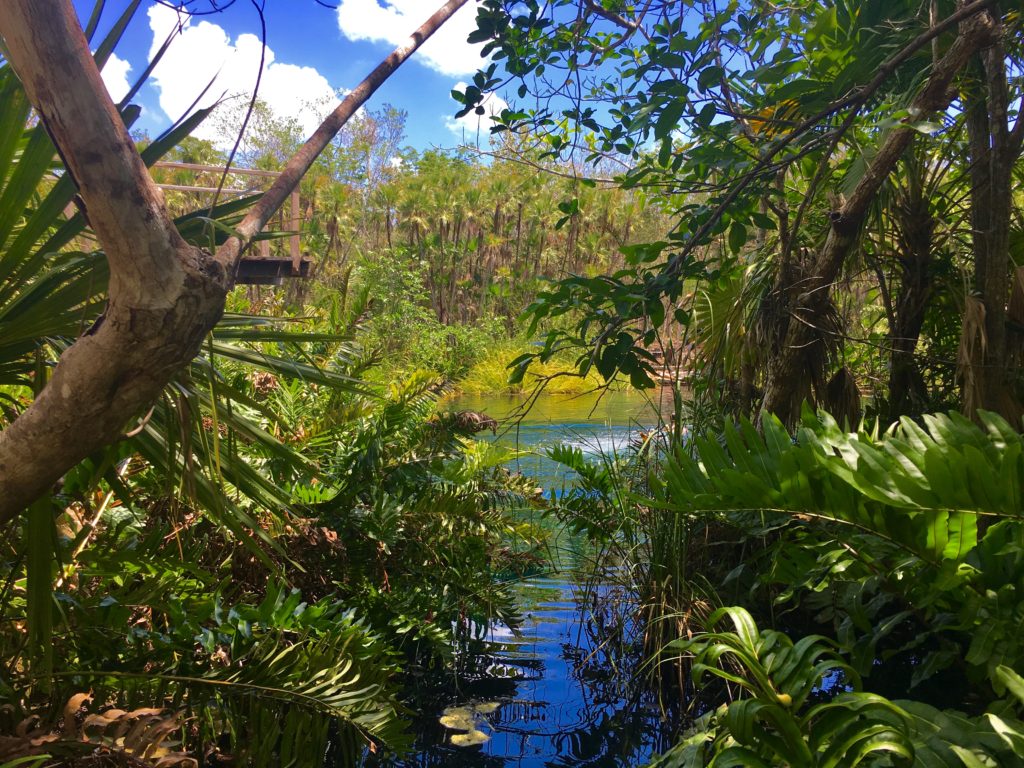 What hours are Cenote Cristal and Cenote Escondido open?
Both of these cenotes are open from 8:00am-5:00pm daily. You must however buy your entrance before 4:00pm.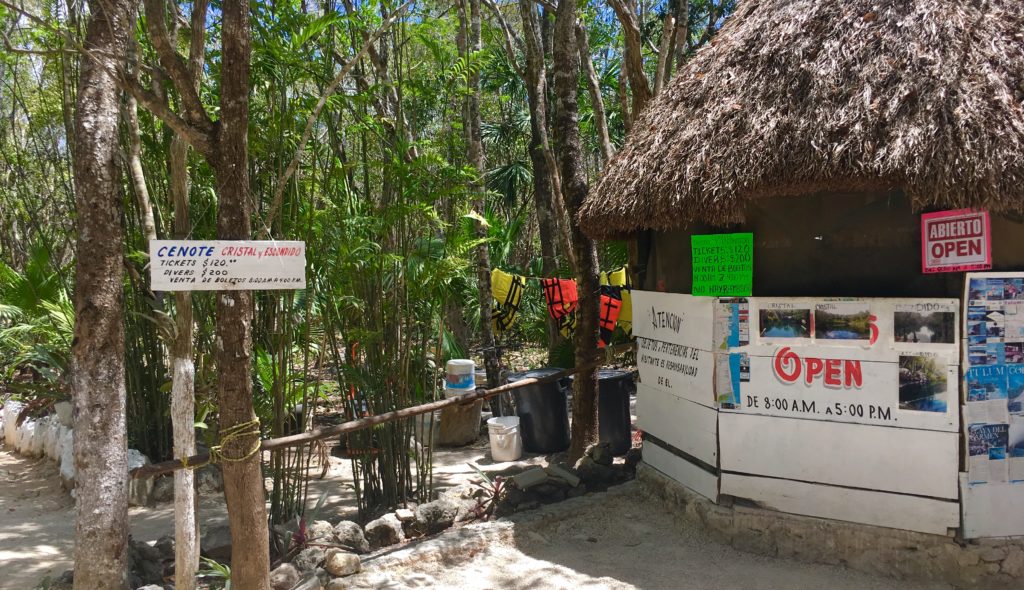 What is the entrance price of these cenotes?
The cost is 120 pesos per person and this includes entrance to both Cenote Cristal and Cenote Escondido.
Where is Cenote Cristal and Cenote Escondido
These two cenotes are just south of Tulum. From the center of downtown Tulum these cenotes are a 6 minute drive or 4.2 Km. It is possible to bike here as long as you don't mind a few kilometers along the two lane road leaving Tulum. There is ample car parking and places to lock up bikes.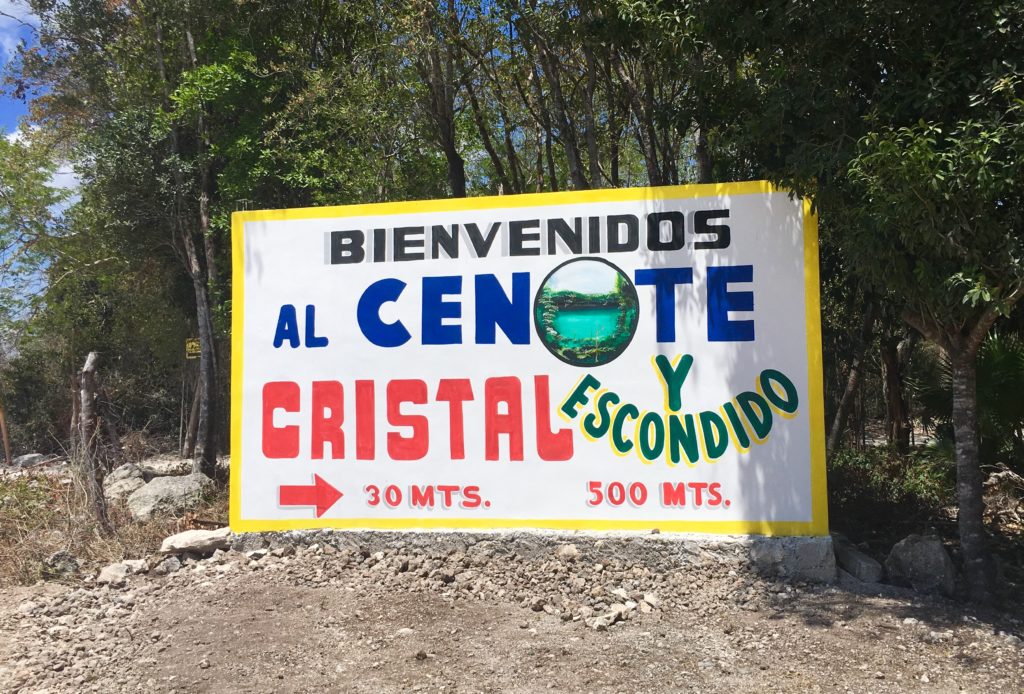 More cenotes to visit in the Tulum area and beyond
If you like visiting these naturally beautiful area called cenotes, you will love our guide of cenotes here.
Also be sure to check out our guide to places to visit and tours. You can see what is close to you and of interest. We also have an article on the Best things to do in Tulum that you might be interested in.
Have you been to Cenote Cristal or Cenote Escondido? What did you think of them? Let us know in the comments below, we would love to hear from you.