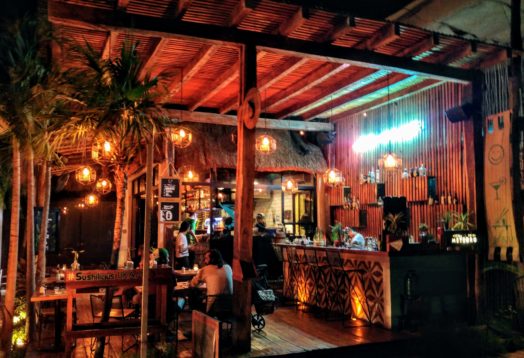 Ukami Restaurant for sushi and more!
Ukami Restaurant is a good option for a late sushi lunch or dinning in Tulum. This is a Tulum style restaurant with a leaning for the gourmet side. It is an Asian style menu with  Mexican touches and accessible prices.
Ukami is an open air restaurant with a palapa roof. The atmosphere is casual where you can have good meal and drinks. There is a bar where you can enjoy the night, listening to lounge music all while having good cocktails, some of which include the Mexican smoky tasting mezcal or the popular tequila.
The Menu at Ukami
The menu is very large and has much more than just sushi. Examples are:
skewers
noodles
sashimi
rice dishes
soups
and a little mix of Mexican food like tostadas and tacos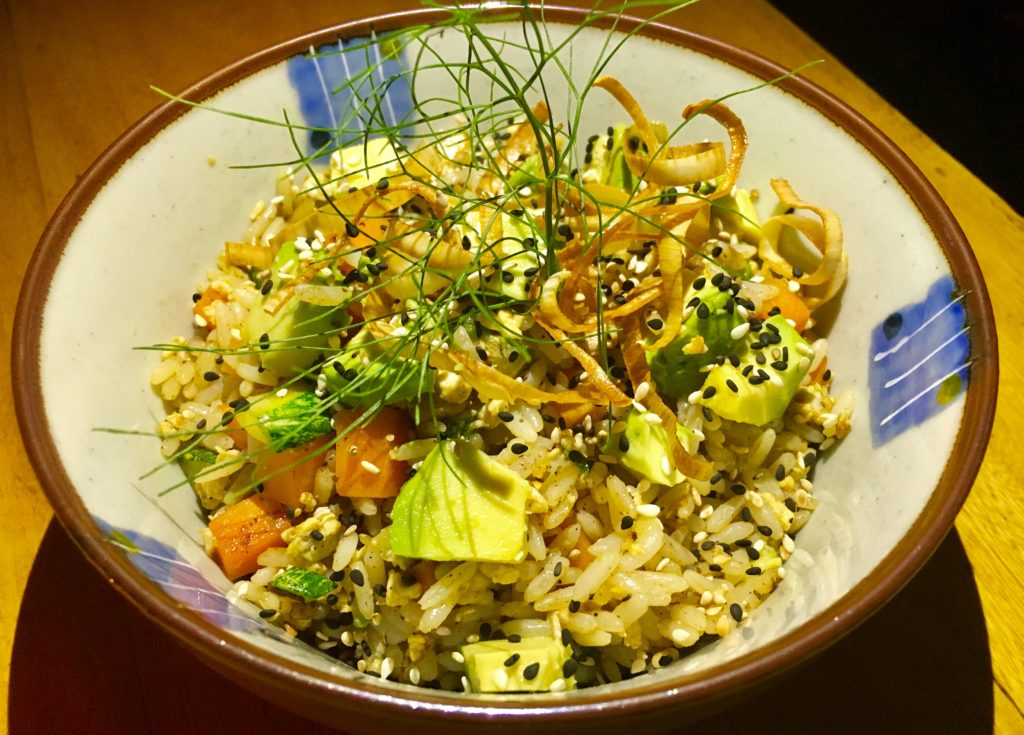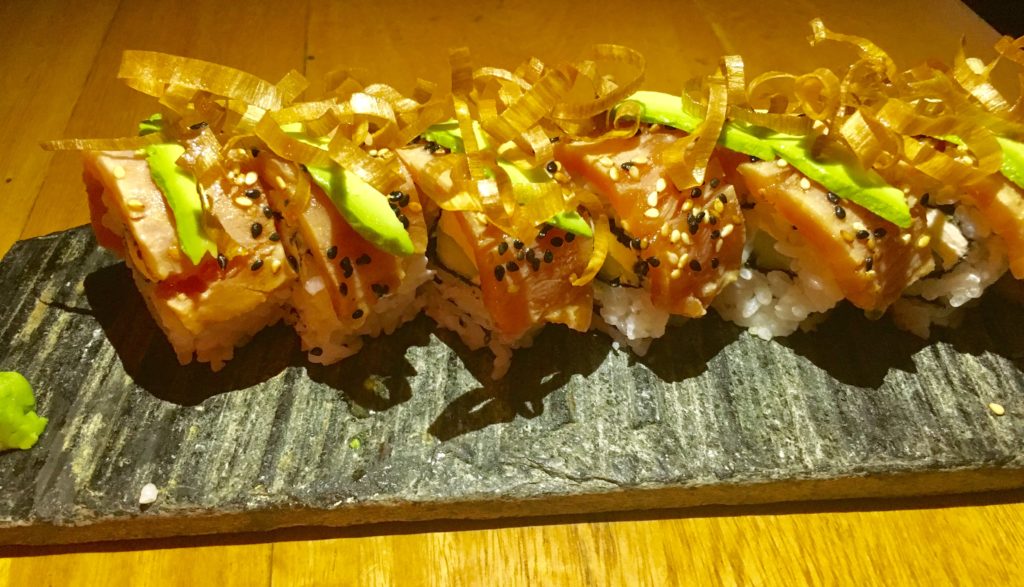 All the food is cooked at the moment with fresh ingredients and well blended flavors.
The drinks are mixed with citric fruits that make them feel fresh and smooth. The house specialty cocktails are made from mezcal and tequila. Also, there are artisanal beers in case you want to taste something more local.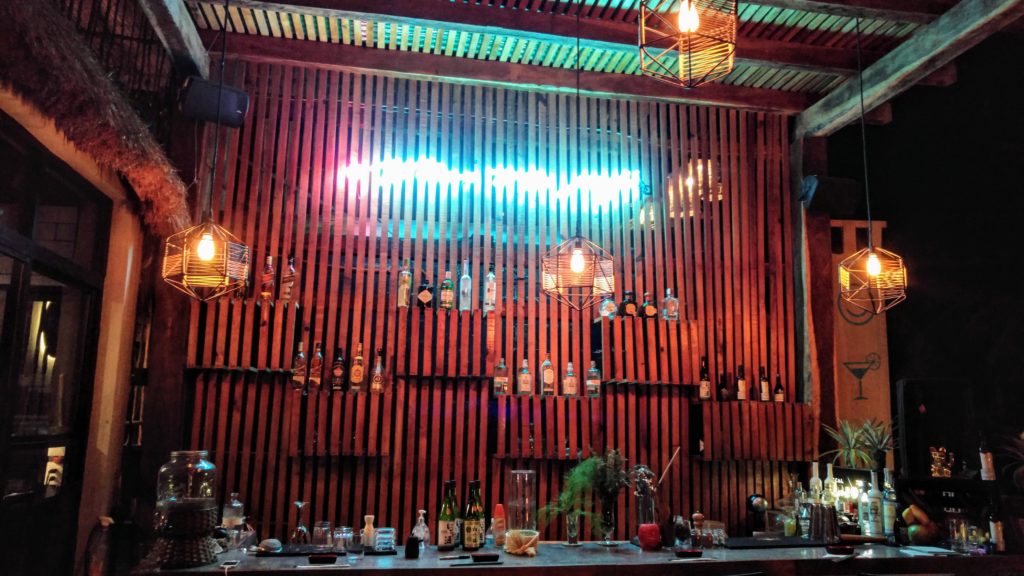 Prices at Ukami
Here are some sample prices off the menu at Ukami.
Appetizers 75-130 pesos
Salads 145-185 pesos
Noodles 160-180 pesos
Hand rolls 75-115 pesos
Rolls 99-165 psos
Our recommendations
As one of the only sushi restaurant in the Hotel Zone in Tulum, Ukami can satisfy your cravings. Ukami can also balance out your expenses on vacation without crimping your style. The prices are inexpensive in comparison with most other restaurants in the Hotel Zone in Tulum. Also, if you don't want to go out, they have delivery service to your door.
Phone number for Ukami
984-205-0709
Hours at Ukami
Open daily 4:00pm-12:00 midnight.
Where is Ukami Restaurant?
Tulum Hotel Zone Km. 6.7 This is on the west side of the road.
For another good restaurant to check out in the Hotel Zone in Tulum, read our article about Sin Yolanda Maricarmen Restaurant.
Have you been to Ukami Restaurant? What did you think? We would love to hear from you in the comments below.