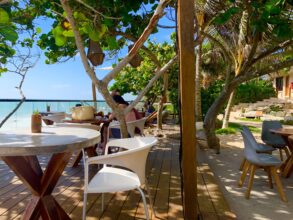 Is Playa Del Carmen better than Tulum?
Are you trying to decide where to go on vacation? You probably have seen a lot about Playa Del Carmen and Tulum. Both are great places for vacation in Mexico, but there are some differences that might just make it easier for you to decide. Even if you have been going to Playa Del Carmen for years, you might want to consider what Tulum has to offer as well. Both Playa Del Carmen and Tulum are always changing. Here is everything you need to know about both places, including price differences, best beaches, attractions, and much more.
What are the basic differences between Tulum and Playa Del Carmen?
Playa Del Carmen was a small fishing village that took off in popularity about 15 years before Tulum did. So the biggest difference is the size of each town. Playa Del Carmen is much larger and offers a full range of services and attractions. For example, there are shopping malls, movie theaters, nightlife, and more in Playa Del Carmen.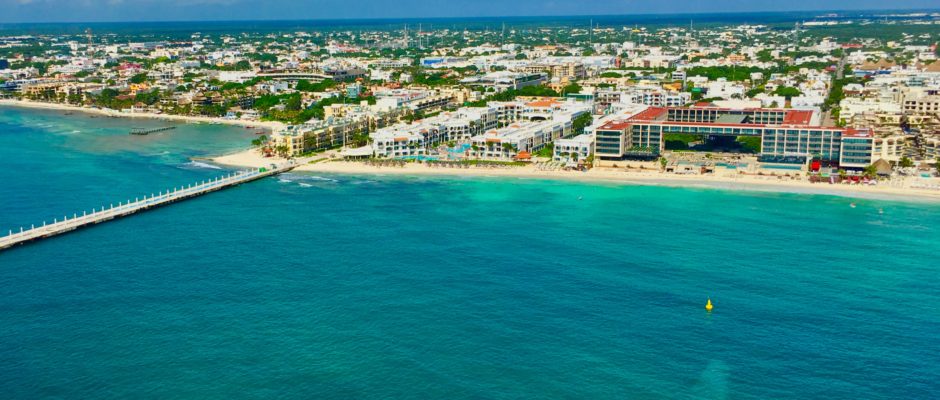 Tulum is more well known as a more eco chic destination that has smaller scale hotels and many good gourmet restaurants. In fact, there are no large all inclusive hotels in Tulum. You can only find smaller hotels that cater to people looking for that Tulum experience. Tulum is also more laid back than Playa Del Carmen. People ride bikes more
What are the costs of traveling to each destination?
Both Playa Del Carmen and Tulum offer all levels of tourism. There are however some differences and between the two, there are some general cost differences for a vacation. Here are some things to consider.
Transportation differences between Tulum and Playa Del Carmen
The first thing to compare is the transportation costs from the Cancun Airport (see our guide on how to get to Tulum from the Cancun Airport). Tulum is about another 40 minutes further from the Airport than Playa Del Carmen. This means that private transfers and the ADO bus will cost a little more for a trip to Tulum.
Getting around Playa Del Carmen is fairly easy if you are staying in the downtown area. You might not even need to take public transportation anywhere. Taxis in Playa Del Carmen are priced by zone and easy to find on the street. Some even find that walking most places is the easiest way of getting around. The main pedestrian street of 5th Avenue makes this easy.
Tulum is separated into three parts. This means that walking everywhere is not possible. Taxis are expensive between the beach and the downtown, so many people rent bikes for the day or rent a car. See our article on Tulum transportation for more details.
Eating out
Eating out at restaurants in Tulum can take you to some gourmet options that have Micheline Star chefs. The hotel zone of Tulum is pretty exclusive and you might need to make some reservations weeks in advance. Most of the restaurants in the hotel zone are upscale. The downtown also has some competition for the hotel zone in regard to gourmet dining options, but you can also find more budget friendly places. You can find hip burrito restaurants and even authentic Mexican taco places.
Playa Del Carmen has a wide range of restaurants. In general, you will find a little more accessible prices in Playa. You can also find more variety of food in cheap eats.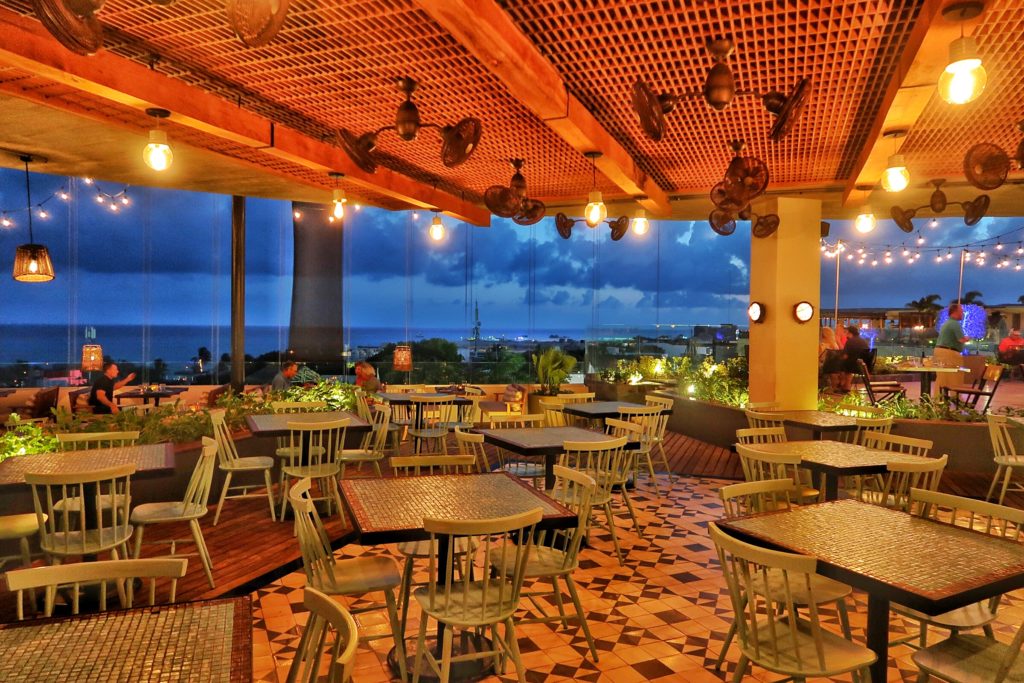 Hotel costs in both places
Tulum has budget friendly hotels, however most fall into the category of a hostel. Tulum is a destination for many backpackers, so there is a market for catering to these types of travelers. In general, though, hotel prices are about 20-30% higher in Tulum. Tulum has gone more upscale in the past few years, offering guests an eco chic beach experience. That means that there is a lower density of development and more nature, limiting the amount of places and raising prices. See our article on where to stay in Tulum for more details.
Playa Del Carmen is more established and offers a full range of accommodations in each category. Playa offers hostels as well as affordable Airbnbs that can compete for the budget traveler. Since there is more competition in Playa Del Carmen for hotels you often can find a little more value for your money when you book a hotel. Take a look at our article on cheap hotels in Playa Del Carmen that you might find helpful.
Which place has the best beaches?
For almost all categories that you might rank a beach, Tulum wins. Tulum has more picturesque beaches that have launched a thousand Instagram photos and shot Tulum to stardom. The beaches in Tulum are wider and more virgin, making them appeal to most people more than Playa Del Carmen's beaches.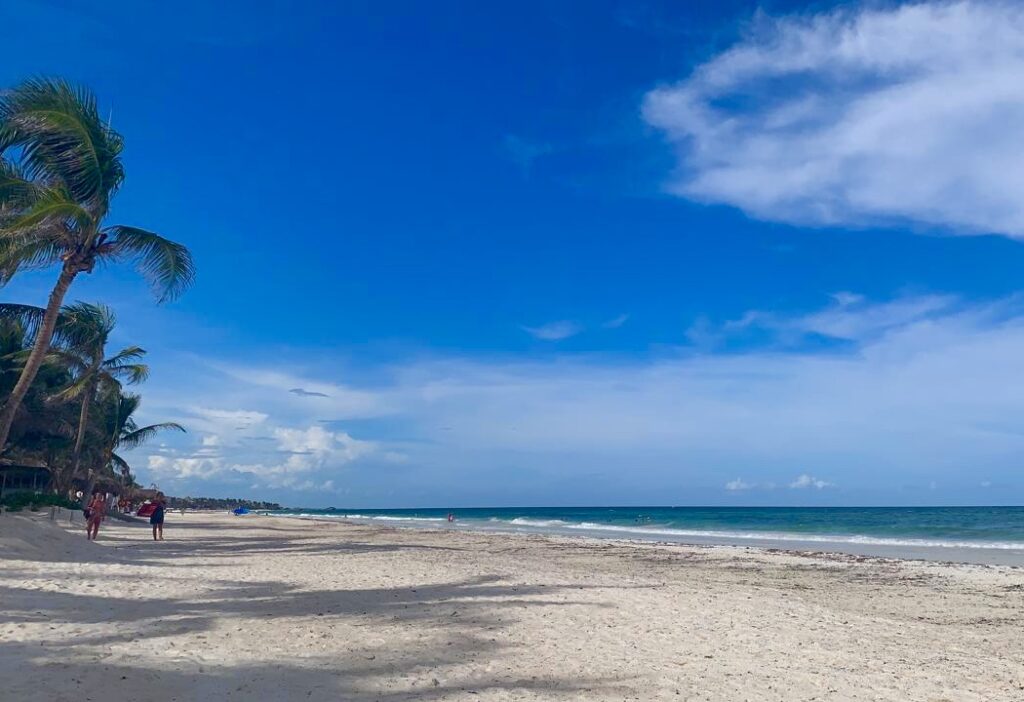 Beach accessibility between Playa Del Carmen and Tulum
The beaches in Playa Del Carmen are more accessible from the downtown area. The downtown of Playa Del Carmen offers more places to grab a snack or drink before hitting the beach. There is also more public access to the beaches in Playa Del Carmen. These are three details that make Playa Del Carmen advantageous to tourists.
Tulum is separated into three areas, the hotel zone by the beach, the downtown further back from the beach and the Tulum ruins area. For those that stay in the Tulum downtown area, you need to drive, take a taxi or ride a bike to the beach. Most of the beach access points are about 3 km or more from the downtown. This does not persuade many from visiting the beach in Tulum, it is just a different lifestyle in Tulum to slowly ride to the beach and enjoy a day there.
What is nearby for daytrips?
Since Playa Del Carmen and Tulum are only about 40 minutes apart, most of the day trips are accessible from both destinations. There are a few small things to consider though.
For Tulum
In Tulum there are cenotes that are accessible by bike to visit.
Tulum is closer to Xel Ha , one of the large eco parks in the Riviera Maya.
Tulum does have the Tulum ruins. This is one of the major tourist attractions in the area.
For Playa Del Carmen
Playa Del Carmen is close to Xcaret Park, Xplor and Xenses. These are three huge eco parks that are about 10 minutes outside of Playa.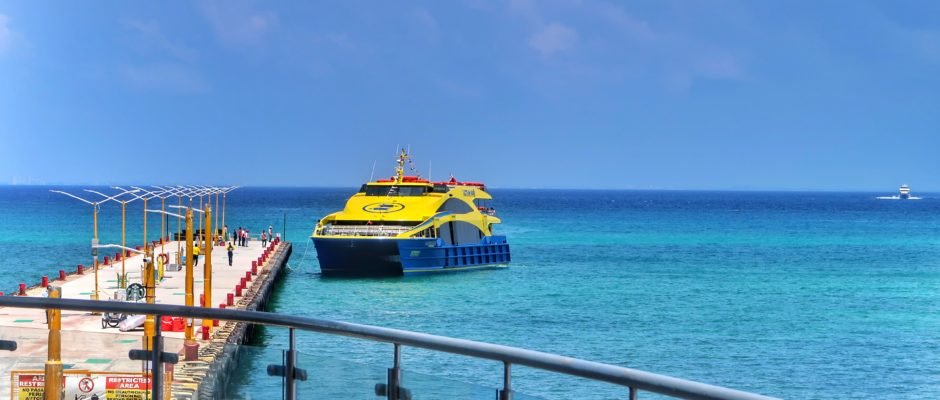 Do you have to choose between Tulum or Playa Del Carmen?
Did you know you don't have to miss out on visiting one or the other for your vacation? It is easy to do a day trip to Playa Del Carmen from Tulum or vice versa.
You have four options for doing a day trip between Playa Del Carmen and Tulum.
Renting a car (here is a good local car rental company in Playa Del Carmen we like).
Taking the ADO bus. This is a public bus option that gives you more space than the colectivos. This does get you from the center of Tulum to Playa Del Carmen, but other destinations will require a taxi.
Colectivos. These are the minivans that run between Playa Del Carmen and Tulum. These make many stops and are meant more for short trips, locals, workers, and independent travelers.
A point to point transfer with driver. You can book a one way or round trip with this company. They will pick you up and drop you off anywhere. We have more details in our article here.
Some go to Playa Del Carmen for shopping and some from Playa Del Carmen go to a beach club in Tulum for the day. Either way, you can take advantage of these two destinations being so close together. Each offers something a little different and Playa Del Carmen and Tulum are like sister cities in the Riviera Maya.