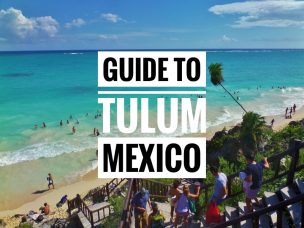 Welcome to Tulum!
Tulum Mexico is a small beach side town that has become recognized worldwide because of its iconic beaches and chic bohemian vibe. What was once a place for backpackers in cabanas on the beach, Tulum has become a playground for globetrotters and people seeking sun soaked vacations with a bit of style.
What makes Tulum different from other places in the Riviera Maya is the eco chic way it has developed and the gravitation of artist and chill seekers from around the globe. You will notice the smaller scale of the buildings, greenery, and style that many homes and businesses are decorated in.
If this is your first time to Tulum, Mexico here is everything you will need to know. In this guide we will talk about how to get to Tulum, what areas are good to stay in, and all the activities there are.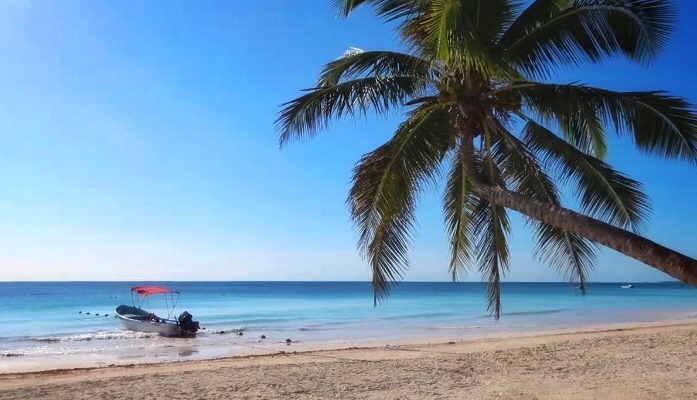 The general layout of Tulum
Tulum is laid out differently that most places. It is almost three parts that are loosely connected. You have the Tulum ruins area, the downtown and the Hotel Zone along the beach. All of this makes Tulum an interesting place to discover. It also makes it important where you stay (but more on that later).
Tulum ruins area
This area, of course, has the iconic Tulum ruins. The area around it is mostly national park, so there is no development nearby. Along the highway by the ruins you find some places to stay and businesses, but not much else in the north end of town for tourists.
Downtown Tulum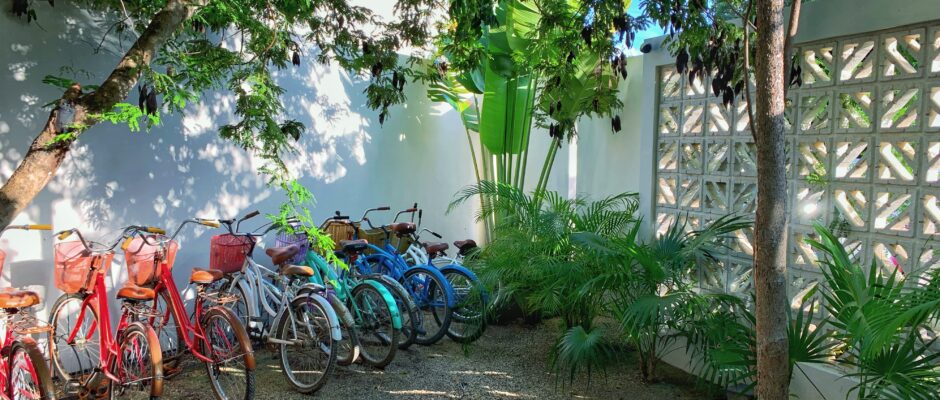 The downtown of Tulum used to be the dusty side of the highway. Now it is lined with restaurants, gourmet bakeries, shops and boutique hotels. This area is one of the areas people stay in because it is accessible to everything. During the day you can go to the beach and at night you can shop, dine, and go out.
Hotel Zone
The first thing you will need to know is how to get to Tulum. Most everyone will fly into Cancun International Airport and transfer to Tulum. How do you get from the Cancun Airport to Tulum? Our guide here tells you your options and the recommended companies to travel with. Most people choose a private transfer because of the 1 1/2 hour of transportation time to and from the airport. Click here for a great transfer company.
How to get to Tulum
The first thing you will need to know is how to get to Tulum. Most everyone will fly into Cancun International Airport and transfer to Tulum. How do you get from the Cancun Airport to Tulum? Our guide here tells you your options and the recommended companies to travel with. Most people choose a private transfer because of the 1 1/2 hour of transportation time to and from the airport. Click here for a great transfer company.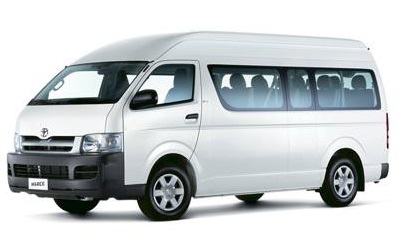 Transportation in and around Tulum
Since Tulum is divided into parts, between the downtown, beach area and some neighborhoods, it is good to know or plan how you plan to get around. Some people will stay at the beach and really not move from the zone. Others will stay in the downtown and will visit the beaches during the day. Here are some tips and information on transportation.
Biking in Tulum
Renting a bike or using one provided by the hotel is a great way to get around. It is a very " Tulum" thing to do. Many people bike around town and to the beach.
Since the beach is separated from the downtown by several kilometers, riding a bike is a good option. There is a bike path from downtown to the beach road that is very convenient. There is also a bike path to Tulum ruins from the downtown.
Notes and tips for using bikes as transportation in Tulum
Make sure you have a bike lock included in your rental or usage of a bike. You will need to lock it up wherever you go.
Bike rentals are offered in the Hotel Zone, and downtown area. There are many available and cost about $5-10 USD a day.
The beach road is very congested at times and narrow. Some drivers, like taxis, like to get to where they want to go fairly fast. Keep aware of traffic.
C

aution should be taken when biking to cenotes just out of town in Tulum. You have to share the road with all the traffic and the shoulder of the road is not that wide in places.
Tulum Taxis
Taxis are numerous and the fastest way to get around town. However, they are not metered and can cost more than you would think. For example, from town to the some of the hotels at the beach, you can pay between 100-300 pesos one way. It does depend on the season and honesty of the driver. The best policy is to ask before going somewhere or ask what it should be from your hotel front desk.
Colectivos
Colectivos are shared vans that run along the 307 Highway. These pick up and drop off people at any point desired. These are very affordable with no ride being more than $3 USD. Colectivos are good for going to some of the nearby cenotes, Playa Del Carmen or Xel Ha. Colectivos going north start in the center of Tulum and will make there way along the 307 Highway. They do stop at Tulum Ruins also.
A different company runs colectivos running south along the 307 Highway. These are less frequent than those running north. These can be good for going to Muyil or Kaan Luum Lagoon.
Busses in and out of Tulum
ADO is the main bus company that most tourists will use. The bus station is in the middle of Tulum downtown on the 307 Highway. These busses are good to visit Coba, Playa Del Carmen or going further from Tulum Mexico.
There are a few local busses in Tulum that take people around. For the most part, these are slow, and only meant for people going to work. Biking or taking a taxi is what people will do to visit the same areas serviced by the busses.
For more details about Tulum transportation, see our guide here.
What are the best things to do in Tulum?
Besides just enjoying the beach and Tulum vibe, here are some things to do in Tulum. Tulum has a privileged location because you can visit ancient Mayan temples in the morning and be at a modern beach club with electronic music in the afternoon. It is also an area of natural beauty. Beyond the Caribbean beaches lay fresh water cenotes to cool off in. Being located at the end of the Riviera Maya, you have access to some of the eco parks that offer zip lines, snorkeling and adventure. So there is really a lot to do in the area.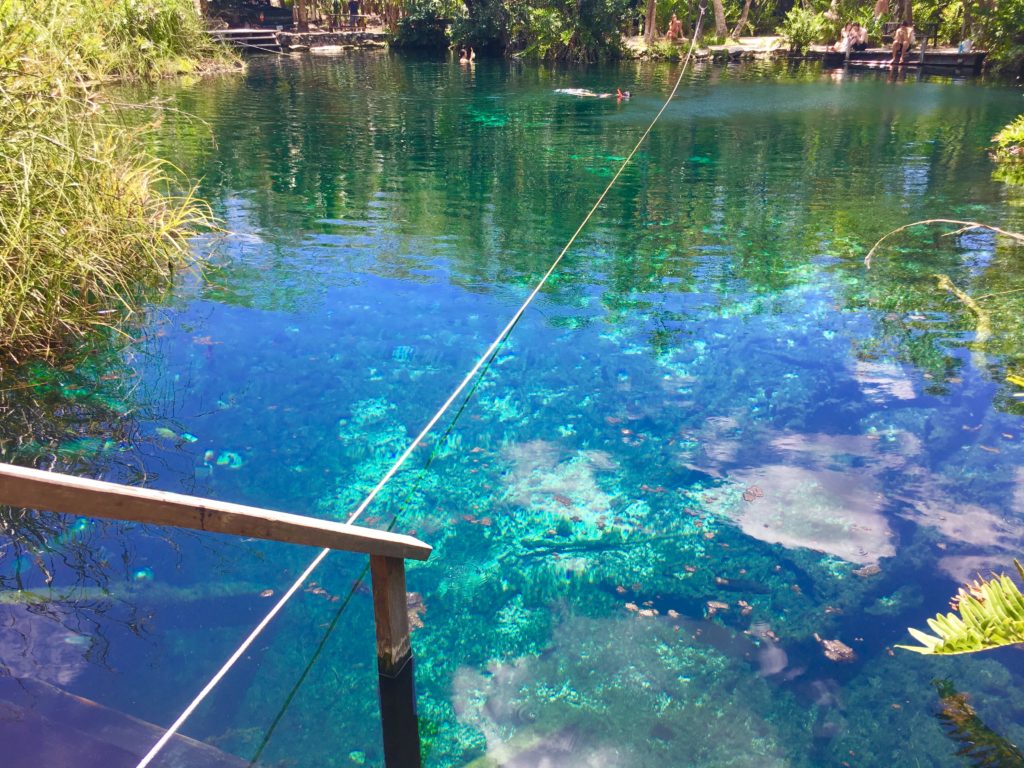 The map below has points of interest and links in the descriptions for each. This should give you are good idea of things not to miss when on vacation here. For a more detailed description and of the best things to do in Tulum, see our article here.
Mayan Ruins near Tulum
The most notable Mayan ruins nearby Tulum are: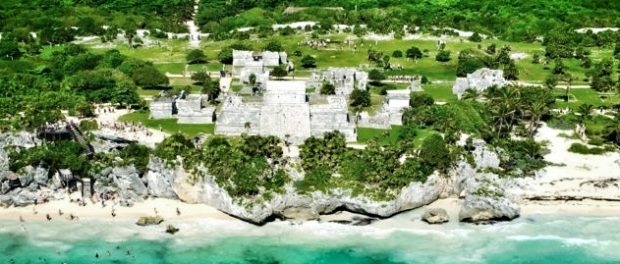 Cenotes near Tulum to visit
The closest cenote to Tulum is Gran Cenote. It gets a lot of visitors, and for good reason, it is a beautiful cenote. If you don't want to deal with a lot of other tourists, then there are several others that are reachable by bike or taxi ride. For a list of close cenotes to Tulum, see our guide here.
Adventure parks
These are large eco parks that you can visit by yourself or take a tour to. Each one offers something different. Here are the closest two to Tulum.
Xel Ha Snorkeling and More!
Xel Ha is a large inlet where you can snorkel all day. Tickets include buffet and unlimited drinks all day. There are also a lot of add on activities here. To see more about what Xel Ha is like, see our video below.
To get the best price for tickets, click here to go to the official booking website. You can also save up to 15% by buying your tickets in advance. Most people do this and it is a great way to save some money.

Jungle Maya Park
If you are looking for a little adventure, this jungle park will give you a lot of things to do. This tour will pick you up and take you to their entrance into the Mayan jungle just north of Tulum. In this Jungle Maya Park you will:
rappel into a cenote
snorkel in a cenote
go on zip lines
walk through the woods with a guide
take the big wheeled trucks into the jungle
Have a traditional Mayan lunch
We like this tour because it is close to Tulum and can provide a lot of activities in one tour. If you would like to know more about going on this tour, you can click below on the reserve now button.

Beaches to visit in Tulum
If you stay at a hotel on the beach, well you will have access to one right from where you stay. Otherwise, if you stay in the downtown or other neighborhood, you will have options what beaches you visit. All beaches in Mexico are open to the public, but access to them is not. Especially in the south end of the Hotel Zone in Tulum you will find limited access to the beach.
The best public beach is on the north end of the Hotel Zone almost near the ruins. Here you can find the nice wide beaches of Playa Paradiso Beach and Playa Pescadores. There are a few beach restaurants and beach clubs, but overall, it is more beach and it is good to bring what you need for the day. One busy weekend or holidays, the parking can get full and access to the road going north along the beach can be closed. This is not a problem if you bike or take a taxi though.
The south end of the Hotel Zone has a few public beach access trails, but the beaches tend to be smaller and not the best around the access points. Most people choose a beach club/restaurant to spend the day. A lot of the beach clubs double as a lounge/day club. Entrance is usually based on minimum consumption. Many of these are chic and upscale. Expect to be asked for a minimum consumption of $50 USD per person or more for the day.
Notable beach clubs to visit in Tulum
If you want to visit the beach at a beach club, here are some of the more recognized ones and what they are like. These are in order from north to south.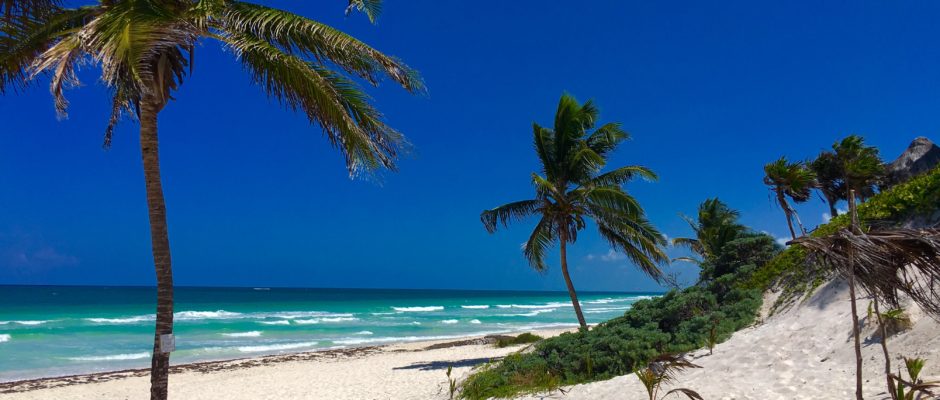 Visiting Tulum Ruins
Tulum ruins are one of the top spots tourists want to see while visiting. The ruins are just outside of the downtown area and easy to get to. One of the most interesting things about Tulum is the fact it was still inhabited up until the arrival of the Spanish in the 1500's. In fact, the height of Tulum was from the 13th to 15th century. For more about the history of Tulum, see here.
Important note: If visiting Tulum ruins by bike or car, there is a walk to the ruins from the parking lot. If you want to take the tourist tractor train you can for an additional small fee.
Details for visiting Tulum ruins
The ruins are open daily from 8:00am-5:00pm, but the last entrance is at 4:30pm.
The cost is 70 pesos. There is an extra charge for video and professional cameras. No drones are allowed.
Parking for cars is charged for.
It takes about 40 minutes to walk through the ruins.
There are wooden stairs to the beach at the ruins. It is not always open. If you want to swim, it is important to have your swimsuit on since there are no places to change.
Guides can be hired at the entrance. The charge is around 500 pesos and up depending on how many people you are.
For even more details about visiting Tulum ruins, see our guide here.
Where should you stay in Tulum, Mexico
Where you stay in Tulum is very important! As you see from the map below, Tulum is very spread out and where you stay can have a big impact on how you enjoy your vacation.
Here are the key factors to consider for where to stay in Tulum
Select between the beach (Hotel Zone) and the downtown area of Tulum.
Budget, there are all levels of places to stay in Tulum. Everything from hostels to high end boutique hotels.
Decide if you want a chill vacation without leaving your hotel for very much or if you will be active visiting places around Tulum.
In the downtown area you need to decide if you will be with a car to get around, a bike or walking. Some areas are far from things you will want to see and need. See the marker where the Chedraui supermarket is on the map. This is the main place to shop for food, so location might be important to you.
How to use this map
Click on the colored section below to read a description of the area. After you have an idea of what area you want to stay in, see our article here with list of the best hotels in each area of Tulum. We narrow down the search and offer recommendations of hotels to stay at.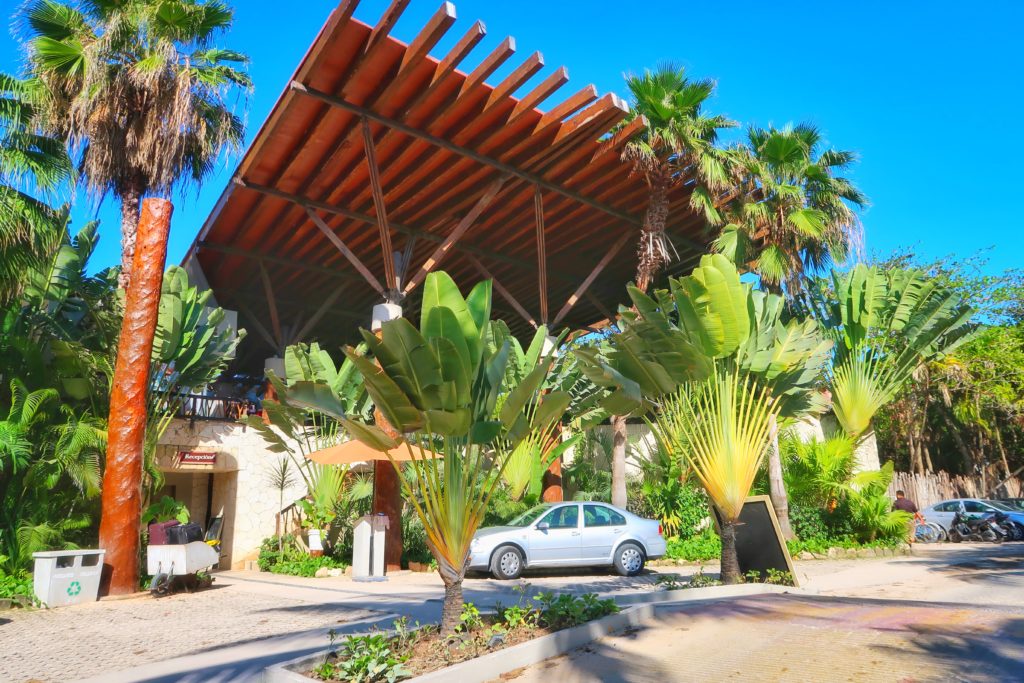 Thank you for reading our guide about Tulum Mexico. We hope we covered most of the important things for you. If you have any further questions or comments, let us know in the section below.