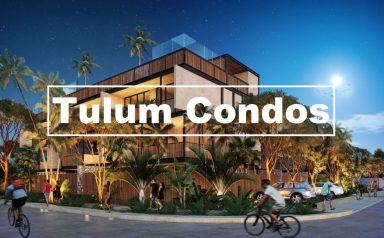 What Tulum Condos Are Like
Tulum has a style all it's own and this is carrying over into the new condos that are for sale now. Condo design in Tulum is all about eco chic and building within the natural setting. Many of the new condos in Tulum have dedicated green spaces, tropical wood accents, polished concrete and open spaces. If you have not been to Tulum recently, you might be surprised to see just how nice some of the new condos are. Also, just how many new developments are going up.
In the past, Tulum was a small sunny beach town with bohemian chic vibe. It is quietly growing into a top tier destination for high-end tourism. Rental rates are up and so is the volume of tourism. Tulum is definitely taking a different direction from Playa Del Carmen and the rest of the Riviera Maya. It has it's own style that is becoming more clear each year. Because Tulum is developing in a very different way, we wanted to show you some examples of what the new condos look like.
A tour inside some of the new condos in Tulum
We met up with a realtor in Tulum to visit some of the new projects. These all highlight what is Tulum style and what is available. This is a longer video, but we hope it gives people a good idea of what is going on in Tulum now and what is available.
Tour of Tulum neighborhoods
Knowing what condos are like in Tulum is one thing, knowing the areas of Tulum is another thing. Many areas of Tulum are completely new and some have not even begun construction projects. For investors that have not visited recently to Tulum, it can be a little overwhelming figuring out areas to look at and what are some of the advantages of each area of Tulum.
We put together this guide on the different areas that are popular for real estate in Tulum now. We also did a video driving through Tulum to talk with a real estate professional. We hope you find this resource informative.
Some of the current Tulum condos for sale
Here is a look at several condo buildings that are under construction now and for sale. We could include pictures of finished buildings, but most are already sold before being finished.
MAK Tulum Condos
MAK Tulum Condos is located in the area of Aldea Zama in the heart of Tulum. The concept is designed to live in an environment of open and warm spaces, in constant contact with nature. The MAK style is a reinterpretation of the architecture of the golden age of Acapulco in the 30's, where it emerges as one of the international beach destinations with more affluence and fame.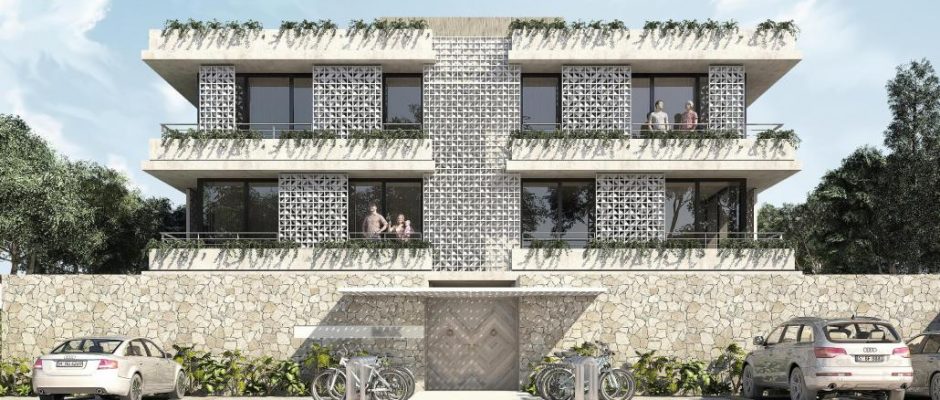 The building has 12 apartments with a modern architectural design but with a retro-cozy atmosphere. There are studios, 1,2 and 3 bedroom condos for sale in this building. The location in Tulum offers its residents proximity to the beaches, the vibrant restaurants, Mayan culture of the area, and the archaeological zone of Tulum.
MAK Tulum amenities
The building amenities are a pool, solarium, bar, grill area, parking, and an elevator.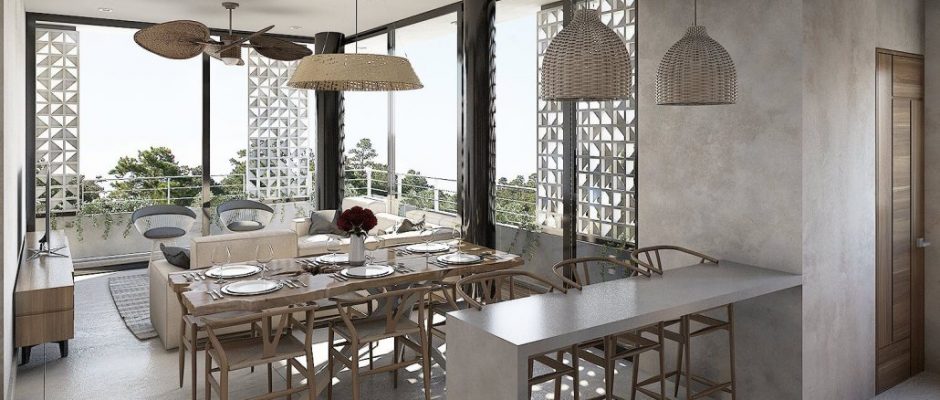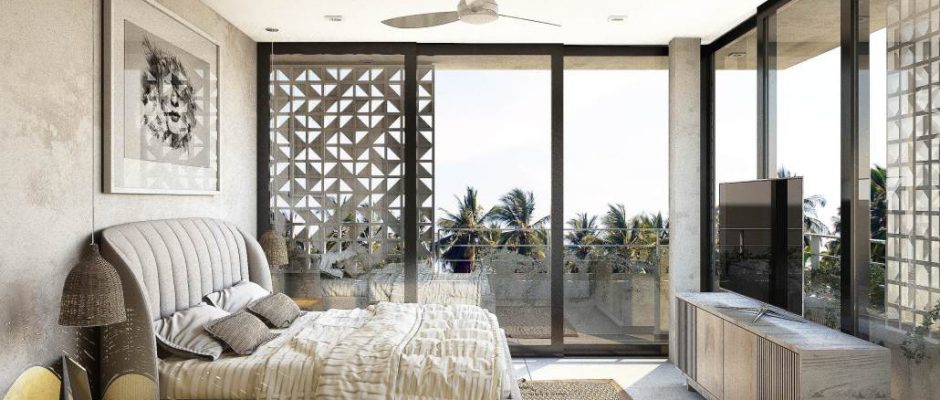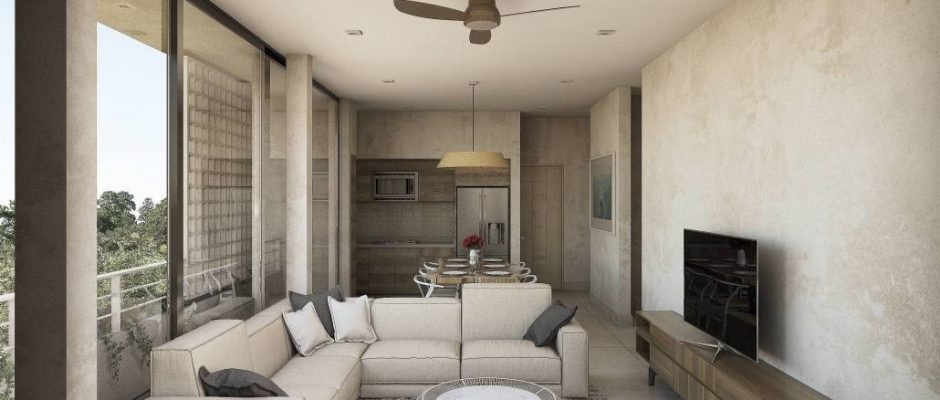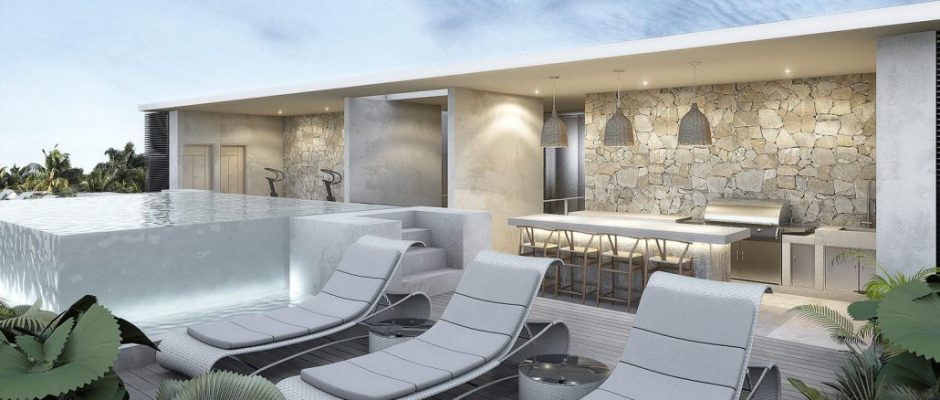 Oniric Condos in Region 8 in Tulum
Oniric is a new small-scale condo building that is going to be built in Region 8 of Tulum. It features 27 condos and a whole host of amenities that make this project stand out.
The building incorporates many of the patterns found in nature and incorporates nature to surround residents. For more about the Oniric Condos, we have an article and video introduction here.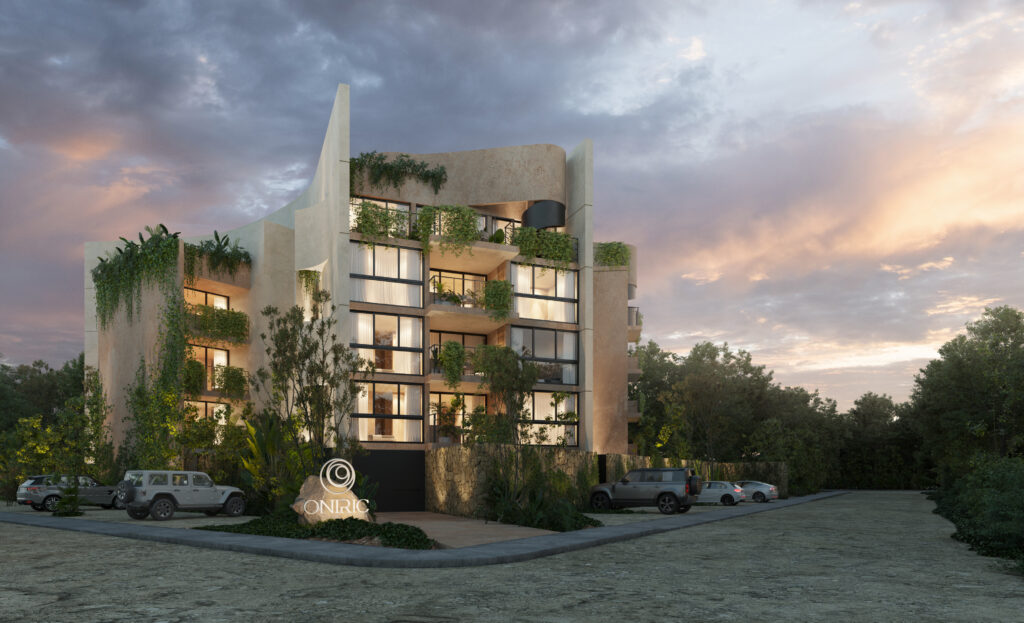 Naab Condos Tulum
In the middle of Tulum are the NAAB Condos Tulum, a development with the whole purpose of providing an experience of relaxation and luxury.
The design of these condos is influenced by the Mayas that created the temples centuries in the past. Large windows allow natural light in and great vistas of the area. Balconies allow for outdoor sitting areas and also shade the building.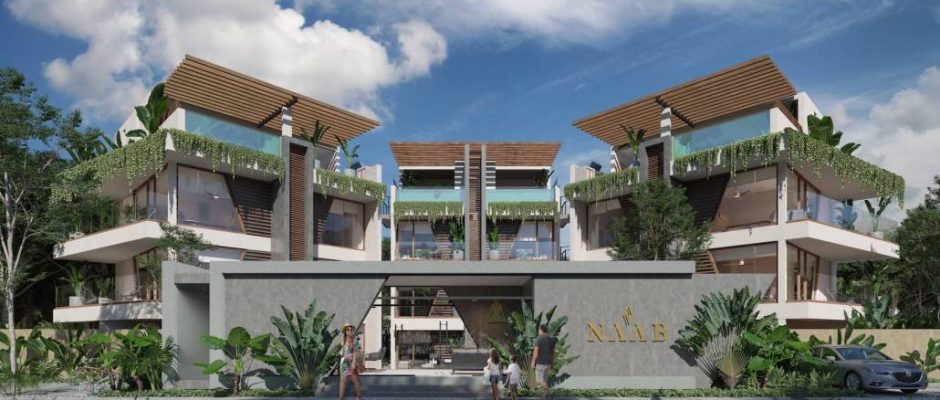 Amenities at these condos in Tulum
Pool & wading pool, fire pit, spa, storage, access with lobby, parking and security 24/7.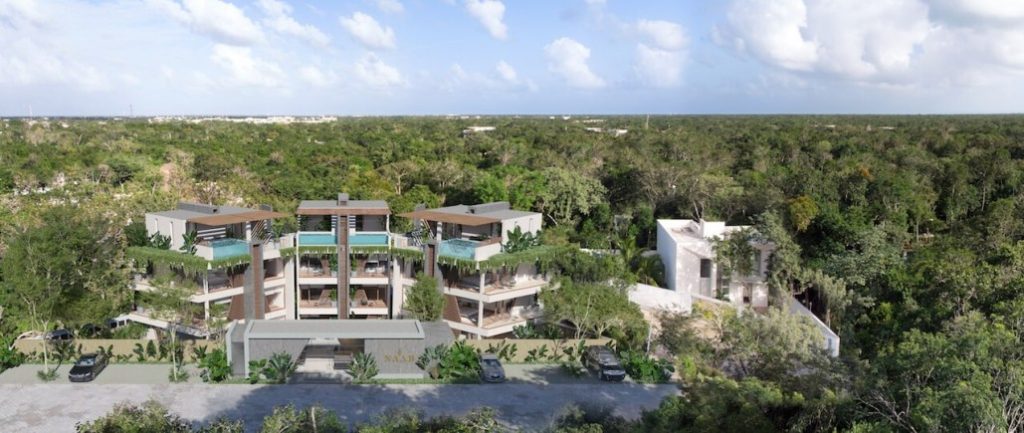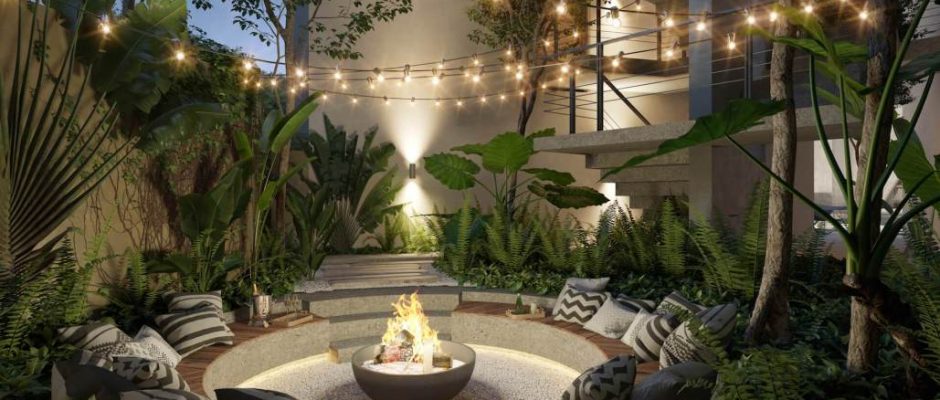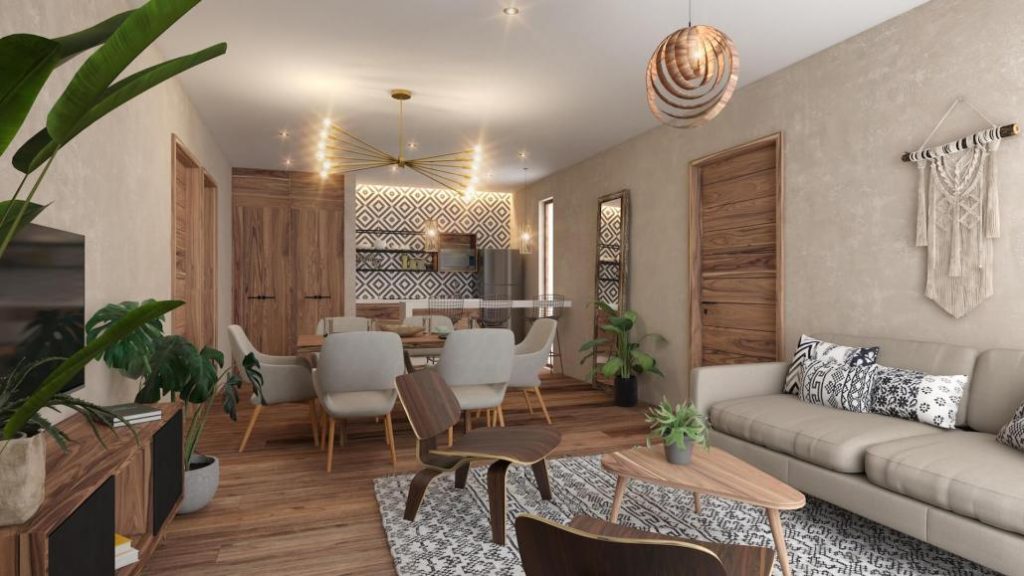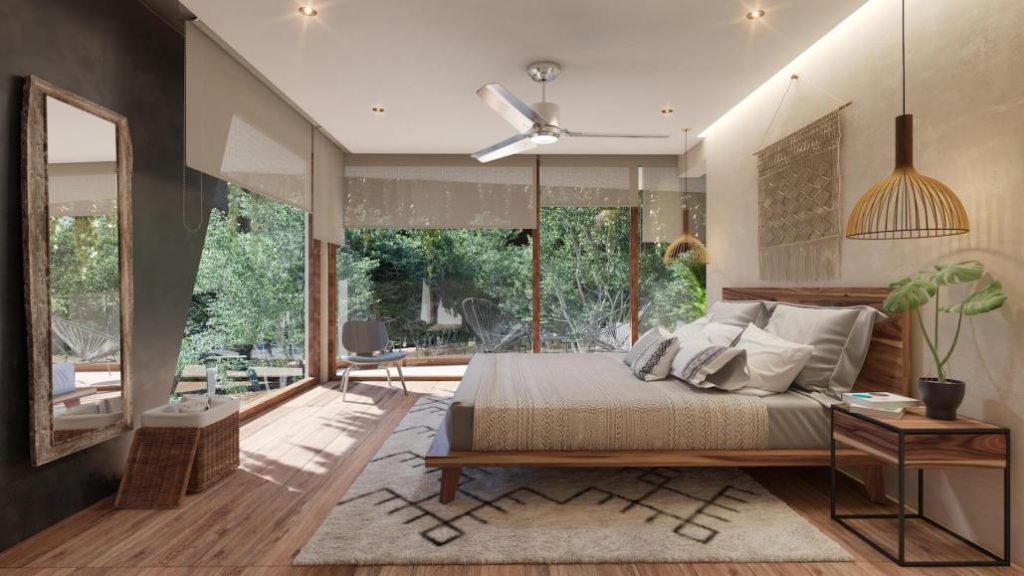 Tulum Tuluna Condos
Tulum Tuluna Condos is a 36 condo development with the maximum use of elements from the region, warm colors, rustic textures without losing the elegance in the details. It is a space to enjoy all the experience that Tulum offers, creating an ideal place to rest, recreate and meditate.
The Tuluna Condos are located within the heart of Aldea Zama. Aldea Zama is an eco touristic and residential project that is located in a central area of Tulum. From this neighborhood it is possible to enjoy bicycle rides to the archaeological zone, hotel zone, the beach, the town of Tulum and cenotes.
Out of the 36 condos there are 2 & 3 bedroom units and 3 penthouses. The lot for these condos has a conservation rate of vegetation at 49%. Privacy is also taken into account with the design of thee condos. Most condos do not share walls with neighboring units.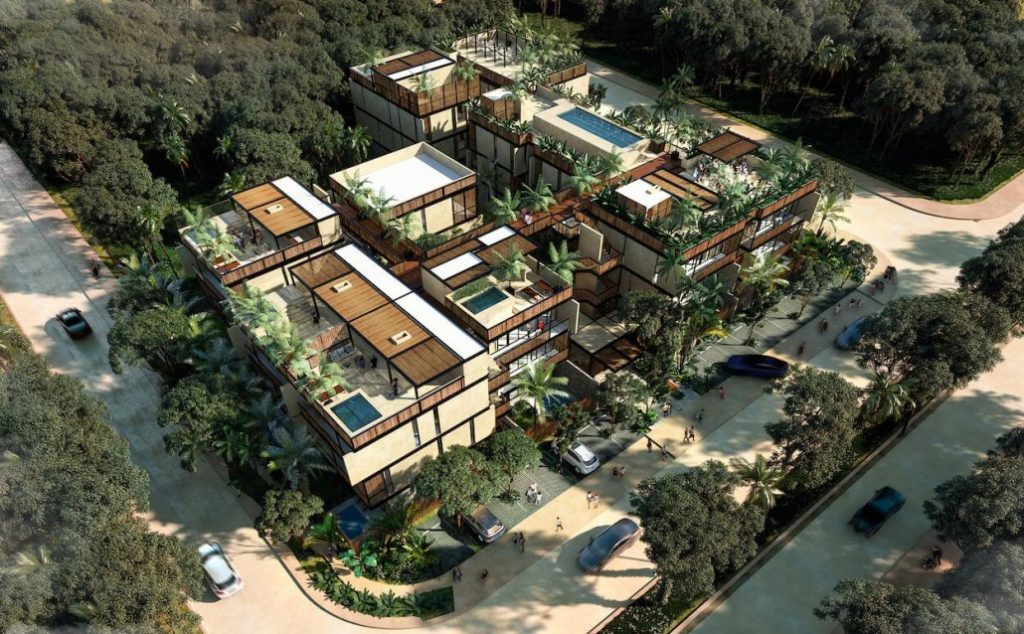 Amenities of the Tuluna Condos in Tulum
Meditation terrace, reading terrace, yoga area, swimming pool, solarium, lounge area, bike parking, and storage.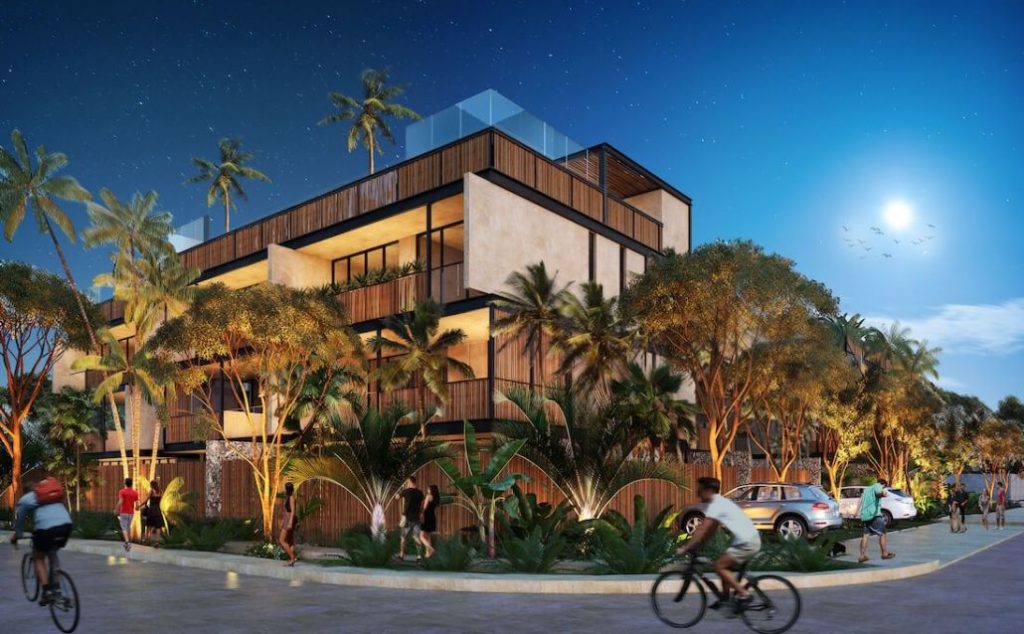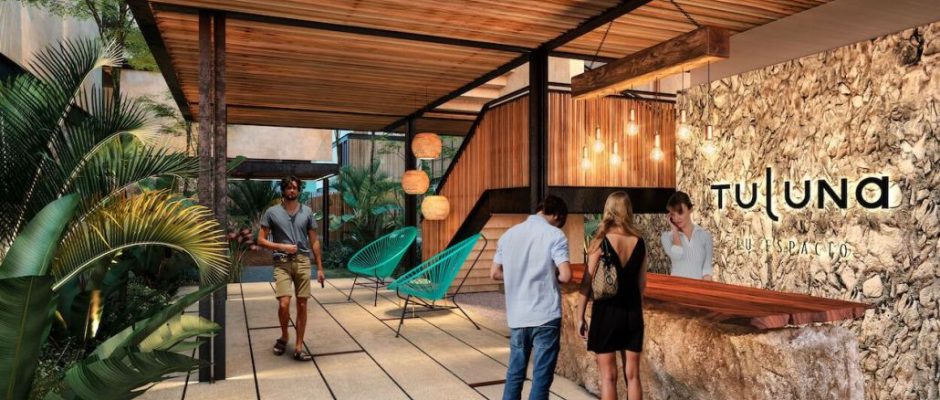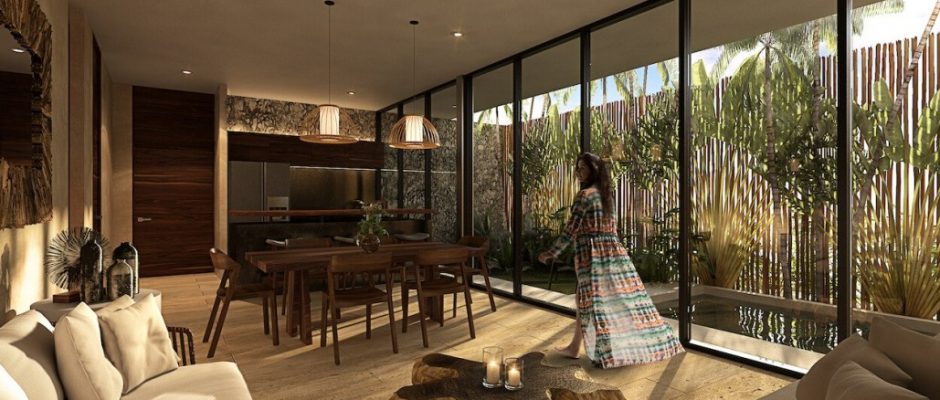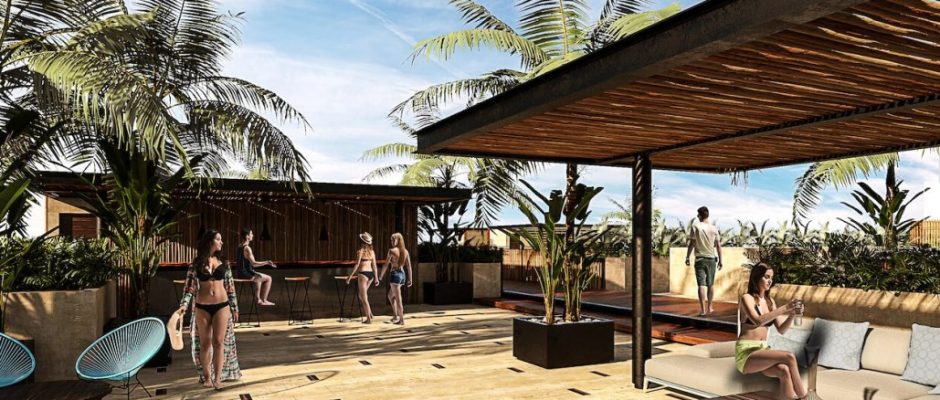 Are you interested in investing in Tulum?
We don't sell real estate but we do refer our readers to reliable and recommended real estate agents. They can answer your questions, talk about prices and give you all the information you need. The email button below is directed to Sebastian, who is one our recommended realtor list and also in the video below and above. He is an expert on the Tulum real estate market and what is going on there.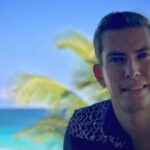 What is the market like for Tulum real estate now?
We toured around Tulum to see what areas are being built and just what projects are like. Tulum certainly has changed a lot in the past few years. There is a lot of development both in new condos in Tulum and infrastructure. We made the video below during our time there. Many of topics that people wonder about are covered. We hope you find it informative. If you have any questions you can email Sebastian (in the send and email button above) who appears in the video or comment below and we will get back to you.
Thank you for reading our article about Tulum condos and what they are like. If you have any questions for comments, please post them below or email directly with the send email button to the professionals.