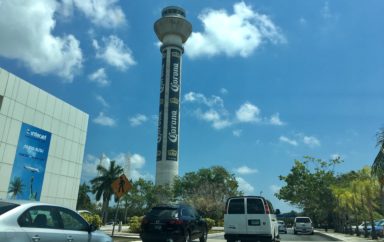 Playa Del Carmen Airport Arrival Information
If you are coming to the Riviera Maya or Playa Del Carmen for the first time you might want to know what is the best airport to fly into? Or what other airports are close by as an alternative? Here is everything you need to know about Playa Del Carmen airport arrival information so you can start planning your trip here.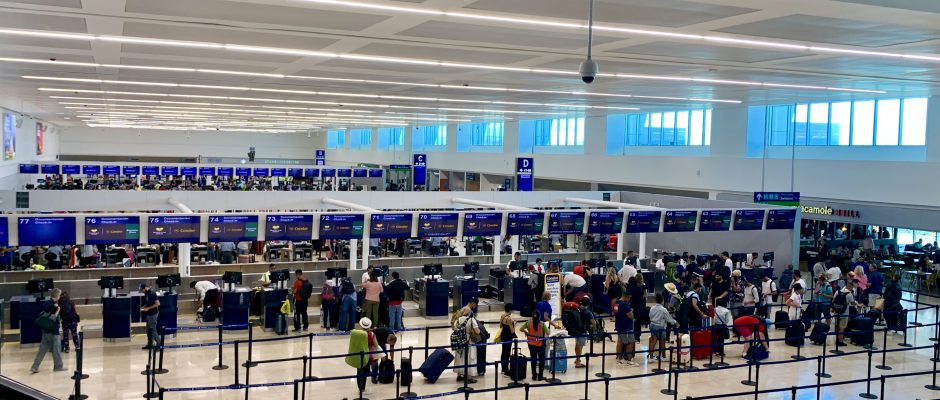 What is the best airport to use for coming to Playa Del Carmen?
The number one most popular airport to arrive at is Cancun International Airport. This airport is actually just south of Cancun between Cancun and Playa Del Carmen. It is also near the 307 highway that goes straight to Playa Del Carmen. It is fairly easy to connect to Playa Del Carmen by various transportation options. Cancun Airport also has a large number of international carriers to choose from, so your flight options will be more numerous.
How far is Cancun Airport from Playa Del Carmen?
The Cancun Airport is about 50 minutes drive and a straight shot down the 307 Highway. This makes it an easy trip from door to door. This just might be faster then many of the cities that have airports from where you took off from. The highway usually does not have traffic jams and it flows well.
What is the best way to get from the airport to Playa Del Carmen?
Here are 4 popular methods of getting from the Cancun Airport to Playa Del Carmen. Each transportation option has benefits and drawbacks depending on where you are going and what you want to do on your vacation.
Renting a car. This is a good option if you are planning some road trips and driving around. Tip: Make sure you have liability insurance in Mexico, this is mandatory in Mexico. Many online website offer super cheap prices but then add on cost when you arrive. In general a car rental will cost about $40-$50 USD a day.
Public bus. The ADO Bus Company picks people up from all four terminals and will bring you to the ADO Bus Station on Juarez Avenue. The bus takes about 1 hour and 15 minutes. For details on taking the ADO bus from the Cancun Airport to Playa Del Carmen see our guide here.
Private transfer van service. These can be a good value and will take your directly to your hotel. This is a good option since many hotels are not near the bus station in Playa Del Carmen and you will need a taxi ride to them anyways. For more about private transfers from the Cancun Airport to Playa Del Carmen you can see our article here. Or you can reserve by the button below.
Taxis. These are available but we recommend the private transfers because they will be there waiting for you, you have a bilingual driver, and there is no negotiating a price.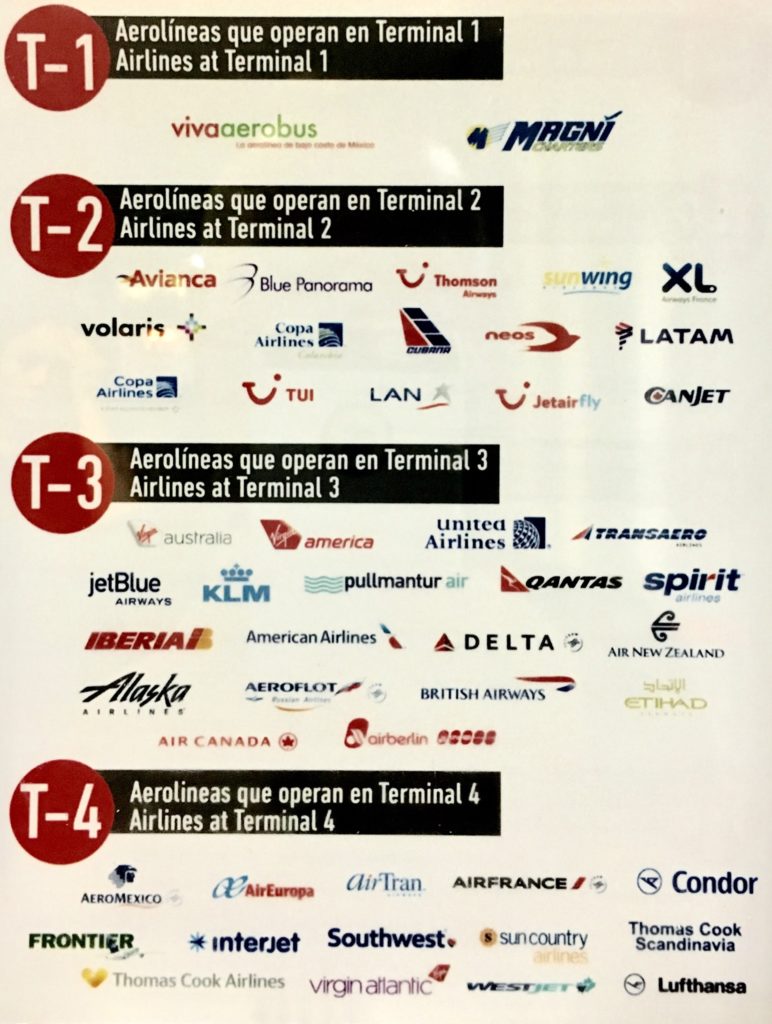 Alternative airports to use for Playa Del Carmen
Cancun International Airport really is the main airport that people use for Playa Del Carmen. There are a few other airports that might work for you. There are some benefits for each one and we will discuss them here.
One note for you, if you are using frequent flyer miles, did you know you can book into one airport and out of another airport? This can come in handy if you want to see multiple places and not have to loop back to where you flew into. Also if the dates are not available for when you want to fly, you can try an alternative airport for the return or arrival city.
Using Cozumel Airport for arriving in Playa Del Carmen
Cozumel Island looks close on the map to Playa Del Carmen. This might tempt you to think about using this as an alternative Playa Del Carmen airport for arrival. Since this airport is smaller and more exclusive for those visiting Cozumel, flight prices tend to be higher. If the prices don't deter you, the logistics of transportation might. That is what we will discuss next.
Getting from Cozumel Airport to Playa Del Carmen
Even if the Cozumel Airport (CZM) looks close there are a few transportation hurdles to overcome. The first is taking a taxi from the airport to the Cozumel Ferry Pier. This will only take about 10 minutes and cost just a few dollars. Crossings for the ferry to Playa Del Carmen are about every 30 minutes. The crossing takes about 45 minutes.
If you take the Cozumel Ferry to Playa Del Carmen you will arrive at the terminal pier on the south end of town. Unless your hotel is a couple blocks away, you are going to need a taxi. If you have some luggage, you can have a tricycle taxi take your luggage to the end of Juarez Avenue where there is a taxi stand. Most taxi rides in Playa Del Carmen will cost about 50-100 pesos and take 5-10 minutes.
Overall there is some logistics of getting from the Cozumel Airport to Playa Del Carmen but if it saves you money and the you are up for the trip, then this airport might be an option.
Merida International Airport
Merida is the capital of Yucatan state on the other side of the Yucatan Peninsula. The (MID) Merida International Airport is used for flights from around Mexico and international flights from the United States. United Airlines is the main international carrier that services this airport.
The Merida Airport is on the outskirts of town. A taxi will take about 20 minutes to the downtown and to a bus station to connect you with Playa Del Carmen. Busses are frequent between Merida and Playa Del Carmen but take up to four hours to make the trip.
If you are planning some travel around the Yucatan Peninsula then the Merida Airport might be an option. Otherwise the time it takes to get from this airport to Playa Del Carmen is not worth it.
Chetumal Airport in Quintana Roo
Chetumal is the capital of the State of Quintana Roo 9the same state Playa Del Carmen is in). There is a small airport here (CTM). This is an international airport, but only because there are flights to Belize. Most of the flights into Chetumal are domestic. This airport would only be good to use if you are flying from a destination in Mexico and also wanted to see the south end of the state.
Chetumal Airport is about 3 hours and 45 minute from Playa Del Carmen.
Playa Del Carmen's Airport
Yes, Playa Del Carmen does have an airport. You might have seen it on a satellite map or just driving around the south end of town. But before you get to excited, this is a very small airport that is mainly used for skydiving flights. The Playa Del Carmen Airport (PCM) is supposed to close and be moved further south. This airport is really too small and too close to the city. It is an opportune place to be developed since the city has grown around it.
Now that you are on your way to Playa Del Carmen, you might like to read some of our guides to the area. We have over 50 guides to help you with everything!
We hope we answered any of your questions about flying into Playa Del Carmen and what airports there are in the area. If you have any questions or comments, let us know below. We would love to hear from you.