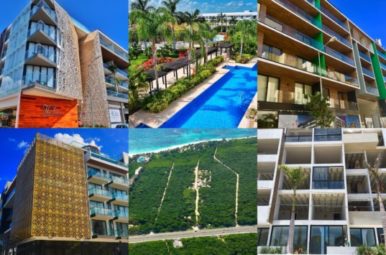 Recommended real estate agents in Playa Del Carmen
We have had many people ask us about referrals of real estate agents in Playa Del Carmen. It is hard enough to move to a different city and look for a realtor to work with, but another country is even harder. We have found because we don't work in real estate ourselves, people like asking us for our opinions. Over the years many of our readers have taken our advice on who to work with and been very pleased. So, we are writing this article to put in writing what we have been emailing to people that asked for advice in the past.
We hope this information helps you. If you have any further questions, feel free to leave a comment below. We love hearing from you and helping you find what you need in the area.
Why we recommend these realtors
Investing in real estate in Mexico does require you to become familiar with the process and details. These realtors offer years of experience to help you through the process. They also have a good reputation locally and with our readers.
These real estate agents are also passionate about what they do. We find when people are passionate about anything, the business is always better whether it be a tour guide or chef. These agents work hard for their clients, spending time with them in and out of the office.
In the past the real estate market was not as regulated or organized. This meant that some wound up working with a realtor that was not as qualified or professional. A.M.P.I. is the Mexican Association of Real Estate Professionals and is a non-governmental organization that helps oversee the market here. These realtors are members in good standing and members.
These real estate agents are also completely bilingual and understand what people are looking for. They have worked with clients from all over the world and know how to answer detailed questions.
Contacting and sending an email to one of these real estate agents
If you want to contact any of the real estate agents below, here are some good things to include in your email:
Your name and a phone number. Adding a number where you can be reached is good incase email does not go through to inbox or if you want quicker response and more details. You can also add the best time to call you.
Mention what you are looking for. A one bedroom? House? Land? These things will help the realtor be prepared with options.
Your general price range for a purchase. Knowing this can help your realtor also help with selecting available properties.
Our First Real Estate Agent Recommendation
We have had many readers work and successfully buy property through this real estate agent in Playa Del Carmen. He is an expert in knowing what is going on with one of the largest real estate developers in the area. Since many people are looking to buy and use the property for an investment, Sebastian is great to work with! Sebastian and the company he works with has worked hard on detailed information for ROI (see the article Sebastian wrote here on ROI in Playa Del Carmen). While many real estate companies talk about ROI, Sebastian can give you in very much detail information on how to make sure you have a smart investment.
Here is our video introduction for our first real estate agent
We know it is nice to hear from the person you might be dealing with and know a little more information about them. We sat down with Sebastian so he could tell you more about himself in this video.
Background information for this real estate agent
Sebastian is a licensed realtor and property advisor in the Riviera Maya. He started out in real estate in 2012. He was born and raised in Mexico City, but soon decided to move to the Riviera Maya, which was always his dream.
Fully bilingual, Sebastian is a native speaker of Spanish and English alike and therefore also 100% bicultural. He is extremely knowledgeable about the ins and outs of purchasing property in Mexico. He therefore in a perfect position to walk you through the real-estate acquisition process. This can range from property taxes to taxation on rental income, HOA fees, legal aspects of closing, financial leverage, property management, ROI, etc. He makes the investment process easier for those looking to buy in this area.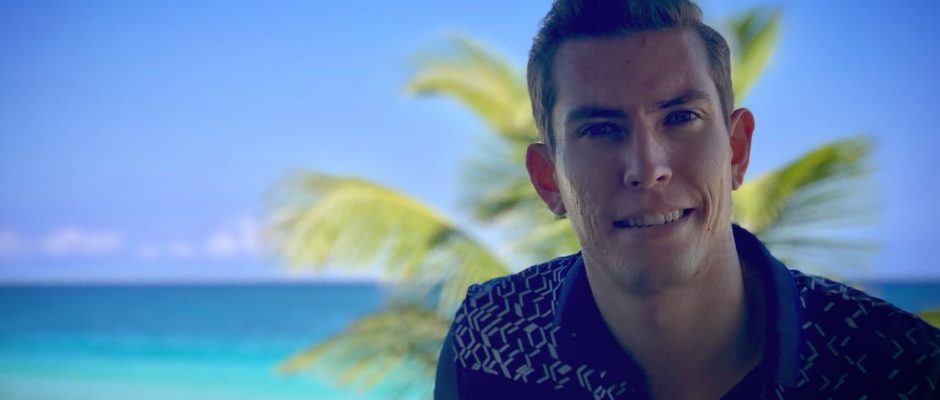 Sebastian owns a leading real estate brokerage company in the Riviera Maya, with access to over 300 luxury projects and more than 6,500 units in the finest locations in Playa del Carmen, Puerto Aventuras and Tulum. His focus is on investment properties and on securing the highest return on your investment. A Playa Del Carmen property owner himself, he has helped over 200 families realize their dream. Sebastian also uses a lot of research tools to help clients know more about the area. You can see more in this video and article here.
Sebastian is passionate about his work. He won the Salesman of the Year Award in 2017, and the prize includes attending a Business and Sales Workshop at Harvard University.
Contact Sebastian for real estate information
If you are interested in investment properties and talking with Sebastian, click below to send him an email. It does work best if you add your phone number along with your information.


Our Second Real Estate Agent Recommendation
Lilia has been in the Playa Del Carmen area for over two decades and knows the ins and outs of the market. With so much experience she is able to help people know what is going on in the market and to work with reputable developers. If you are looking for a home, investment or land, in and around Playa Del Carmen, Lilia is good to work with.
Several things our readers have enjoyed from working with this real estate agent is the fact she is a full-service agent. What does this mean? Before, during and after the sale she is there with helpful advice and solutions. Everything from legal questions to local information, she is very knowledgeable. This aspect is something that sets Lilia apart from other real estate agents in Playa Del Carmen.
We have had readers ask us for advice for real estate agents and decide to work with someone else. Often, they write back to us asking questions that their realtor has not answered or helped them with. This is why Lilia is so good to work with. She is able to answer pretty much anything and even know what you should be asking.
Lilia is also very honest and direct. When making a large purchase like real estate, it is always better to have someone tell you what you need to hear and not what you want to hear.
Background about Lilia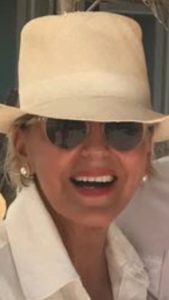 Lilia moved to Playa del Carmen in 1996, where she started working in interior design and remodeling. She soon transitioned into real estate by creating her own real estate company and by making personal investments in Playa and Tulum real estate markets. Her real estate company has become the Riviera Maya's premier boutique real estate company.
Lilia combines her eye for design and keen sense for sound real estate investment, to guide her clients in both residential and commercial real estate acquisitions. With a "Who's Who" list of International and domestic clients, Lilia is the go-to real estate agent for the best that the Riviera Maya has to offer. The personal touch and hands on approach that clients receive is what keeps them coming back year after year.
Email Lilia for more information
If you would like to know about listings and information, click the email link below.

Our third recommended realtor for you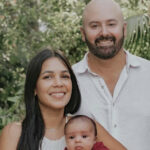 Meet Alberto. Alberto is a bilingual realtor that has worked both in the United States and Mexico. He is also an associate in a real estate company that has been working in the Rivera Maya for 27 years. After working in Texas as a real estate agent, he has turned his attention to Mexico and the market here.
Alberto focuses on the Playa Del Carmen and Tulum real estate markets as well as the beach communities around these two hot spots. Drawing on the experience of his associates of the real estate firm, Alberto guides people through the process of buying in the Riviera Maya, narrows down developers to work with, and creates relationships with clients. In the video interview below, you can hear more about Alberto and why we have him on our list of recommended realtors.
If you would like to work with Alberto, you can contact him below through email.


Our video about real estate in Playa Del Carmen
Since you are interested in real estate in the area, we put together this video. It covers a lot of common questions and hopefully gives you some good insight into the market. We hope you enjoy it.
Avoid these two mistakes when looking for an realtor
The top two mistakes' people make when looking at real estate in Playa Del Carmen or the Riviera Maya are:
Thinking that an agent from your home country is going to be best. You may feel comfortable dealing with someone from your home country, but that should not be a basis for a decision. There are good real estate agents and not so good ones from every country working in Mexico. It is better to work with someone who knows the laws and is honest with you. Also, someone that is willing to work hard with you. However, you might mess this up if you make the mistake number 2.
Trying to work with multiple real estate agents at once. You may reason that working with multiple agents will give you a better chance of finding the property you are looking for. When real estate agents know you are working with other agents as well, there is much less motivation to go out of their way to work hard for you. There is a good chance that all their work is not going to pay off in a commission. We have talked with many real estate agents in Playa Del Carmen, and they know when people are shopping them. It is best to pick a good agent, work with them and end up with a good solid purchase.
Other helpful real estate article about Playa Del Carmen
These are some other article we have written on our website: