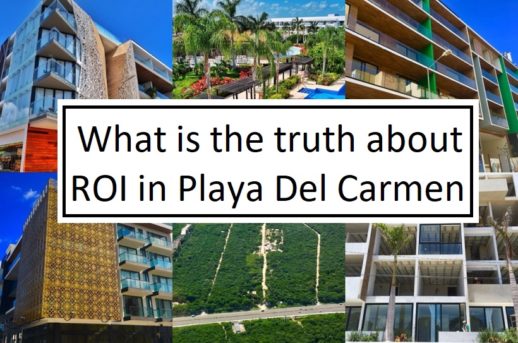 Real results regarding return on investment (ROI) in Playa del Carmen
We have had many people ask us about return on investment or ROI in Playa Del Carmen. Most people that are investing in the Riviera Maya are looking for an investment property. Readers often ask about the rental market and what is the truth about ROI. If you ask current owners, you will get different comments because they bought in different areas and developments. We wanted to ask one of our recommended real estate agents to write an article for our readers to give a clear and concise look at ROI in Playa Del Carmen. We are very pleased with what Sebastian sent us and we hope it helps you understand the Playa Del Carmen real estate market better.
If you have further questions after reading this, we have placed Sebastian's email link at the bottom of the page.
The Reality of ROI in Playa del Carmen
There are currently a lot of developers, both big and small, building mostly condos in Playa del Carmen. Some potential investors find the real-estate panorama in Playa del Carmen overwhelming given the variety of properties available. So, it's important to be able to count on expert advice to decide what your best options are.
The good news is that the Playa del Carmen downtown area is sandwiched between two golf courses, so the land still available to build on is limited. Most plots close to 5th Avenue and the beach have already been developed.
The question many investors are asking when looking to buy property in Playa del Carmen is: Are all developments making a high return on investment? The honest truth is that not all of them are.
As you can see on billboards all over town, everyone is adding ROI and Airbnb to their marketing strategy, and if you talk to them, they will probably send you rental projections; some might even show you high return on investment numbers.
Is this really true, however? Some properties are doing extremely well, but there are also others that are not delivering what they were advertising. This is due to several factors that you would do well to take into consideration when you are planning on investing your hard-earned savings in the Riviera Maya.
Types of developments:
1. Condo Hotel (Hotel Operated):
This option is designed for people who want to make a decent return and plan on using their property for no longer than a month a year without impacting their ROI in Playa del Carmen.
Pros: Bigger exposure through online travel agencies, vacation rentals and traditional travel agencies. The majority offer 5-star hotel services such as concierge, room service, daily housekeeping, tours, spa, etc. Most hotel operated developments work as a rental pool, which means you earn income whether your unit is rented or not. The majority of these developments have a commitment with owners guaranteeing a minimum ROI (8% the first year) and some even cover certain expenses.
Cons: Higher maintenance fees, higher commissions to hotel operator.
2. Traditional Vacation Rental:
This option gives you less exposure, since most property managers work directly with Airbnb, Homeaway, VRBO and Flipkey.
Pros: Owners have more freedom to decide when to block their unit and use it themselves. If operated correctly and depending on several factors – among them seasonal occupancy rates, location, amenities, etc.) some vacation rentals can provide a higher ROI than hotel-operated properties due to lower expenses, but there is no guarantee.
Cons: Less services at hand, and expenses are paid out of pocket. Finding a good property manager.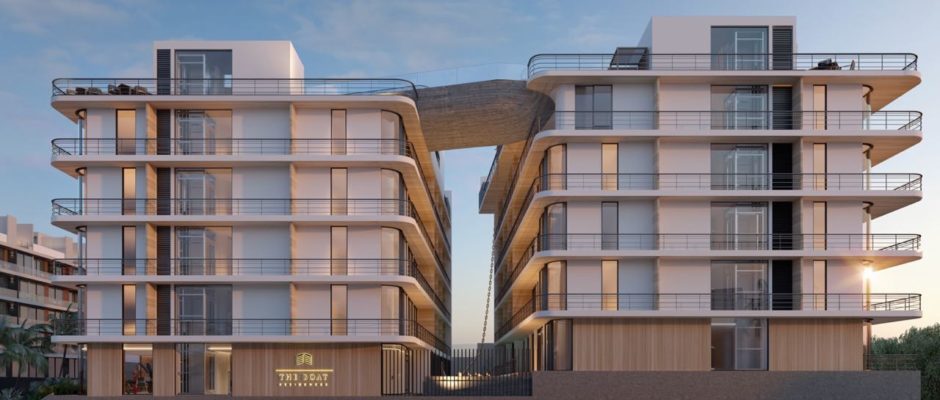 What is the main difference between property types for ROI?
The main difference between the two possibilities is that one offers a minimum return commitment but restricts the personal use of your property, whereas the other doesn't include a minimum ROI clause in the agreement but, depending on the property, you might even generate higher returns, while also having greater freedom to enjoy your property whenever you want.
Bottom line for investing in the Riviera Maya
The bottom line is that properties characterized by a good concept, an attractive style, a premium location and a knowledgeable property manager will make a good return on your investment. You need to pick and choose wisely.
Some smart investors are diversifying and also investing in the Tulum real estate market, which is currently showing very impressive numbers. See also Sebastian's article on financing options for real estate in Mexico and one of the good research tools investors use for real estate in the Riviera Maya. Sebastian is also featured in our article about the buying process in Mexico for property.
So it's important to know that not all properties are delivering high returns on investment (10% – 15% ROI). If you need help finding those that are securing great rental ROIs, feel free to contact me for advice on how to meet your investment needs.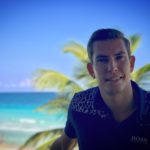 Sebastian is a licensed realtor and property advisor in the Riviera Maya. He is one of our recommended agents for our readers because of his outstanding service and knowledge of the market.
Our video about real estate in Playa Del Carmen
If you liked the information above, you might also like our rather lengthy video about real estate in Playa Del Carmen. The video covers a lot of topics that our readers ask. We also asked investors, like Sebastian, what they look for when they go to buy an investment property in the area so they can get good ROI. We hope hope you find this video helpful.
Our video about beachfront real estate
Since many people dream about a beachfront property, we made this video taking about possibilities in the Playa Del Carmen area and the Riviera Maya. As you might expect, the ROI for beachfront properties is usually much higher on average than other types of properties.
One more article that is good to look at is how to set up your investment condo with furniture. This is an important step to make sure you get more people renting more often.