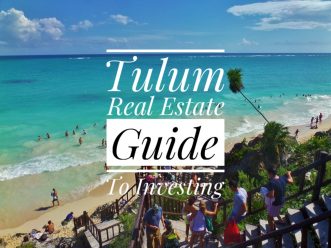 A look at the Tulum real estate market
The Tulum real estate market has been very active for the past few years. Even with the pandemic, it seems like eve more people have been interested in buying in Tulum. If you have not been to Tulum recently, you will be very surprised to see what seems like an entire city being built. Whole neighborhoods and sections of Tulum are being developed. The master plans in effect have made the Tulum real estate market huge and very active. If you have been looking to invest in the Riviera Maya it is important to look at both Playa Del Carmen real estate and Tulum since these two large markets are linked and in some ways overlap.
We recently spent a lot of time in Tulum visiting construction sites, touring new condos and talking to residents and realtors to get a pulse with what is going on with real estate in Tulum. Since many of our readers have asked us about investing in the area we wanted to show you from the ground here what is happening. Below you will find our video showing just how much development is going on and how this is effecting real estate in Tulum.
Our video of what is going on in Tulum now
In this video we packed a lot of information. It is long but we hope you find it informative. Here is just a sample of some of the topics we cover:
Who is buying in Tulum?
Why the real estate market is growing so fast.
What are the areas where people are buying?
What is Aldea Zama like?
How is the ROI and occupancy rates.
What is going on with infrastructure in Tulum?
Why is Tulum such a hot spot for real estate now?
Mention Tulum to anyone and people automatically think of the Mayan ruins and beautiful beaches. Then there are cenotes and lots of eco chic hotels that you probably have seen in photos especially on Instagram. Tulum is a naturally beautiful place that has been attracting people for some time now. See our guide on the best things to see around Tulum.
In recent years Tulum has gone upscale as more people have discovered it and Tulum's reputation as a beautiful spot has grown. What once was a backpackers beach with cabins is now a playground for celebrities and people searching for that perfect vibe of Caribbean mixed with bohemian chic.
Compared to other places on the Riviera Maya in Mexico, Tulum has been fairly small and not as developed. There are no large hotels along the beachfront and many parts of the area are nature reserves and national parks. The supply and demand made the beach area or "hotel zone" very popular and more exclusive. It also made the downtown start to infill with higher end condos and boutique hotels.
Demand from many markets
The demand of people coming to Tulum has increased exponentially in the past few years. Not only are the tourism numbers up, so is the income level of people coming. The upscale tourist market is booming in Tulum and these future residents and tourists are looking for luxury "Tulum chic" places to stay. With plans for development already for the next half decade, word is out that Tulum is still becoming a top destination. This is all pushing the Tulum real estate market.
How did the real estate market in Tulum fair during covid and quarantines?
This was a very surprising thing to see, with many countries closed and jitters in the financial markets, Tulum real estate did not miss a beat. In fact, it was a big year for investors in the Tulum area. There were five main factors that lead to a banner year for sales in Tulum that continues. They are as follows:
Mexico never officially closed its borders, so this meant that many people in Mexico, traveling in nearby countries and also people wanting to hunker down somewhere, came to or stayed in Mexico. Tulum was a popular spot for people to rent longer term because of the weather, services and beaches. This raised occupancy rates of condos, Airbnb's, and rentals. This meant it was a great year for most investors with rentals in Tulum.
The pandemic had a stirring affect on real estate all over the world. Many people wanted to move or have a place that they wanted to be. Of course Mexico, the Caribbean and a town like Tulum were all ideal for people to move to or plan to move to in the near future.
At the beginning of the pandemic the markets fluctuated greatly including the currency markets. The Mexican peso dropped in value against the USD. This moved many Mexican investors to purchase real estate in Tulum. Real estate in Mexico has always been to safe haven for investment during times to uncertainty.
Construction only paused for a month or so on most projects. This meant that the market continued to deliver units and projects continued to be sold.
As more jobs went online and people worked remotely, this meant that more and more people could come to Mexico to "work" and also enjoy the lifestyle of Tulum. This trend filled rentals and stoked the real estate market. This trend does not look like it will slow down as the way we all work has changed in some ways.
So these five factors really drove the market through 2021 and into 2022. It looks like Tulum will continue to be a popular place for both people to purchase and also rent.
What are new condos in Tulum like?
We went around Tulum to look at new condos. There is definitely a Tulum style evolving. See if you notice in our video.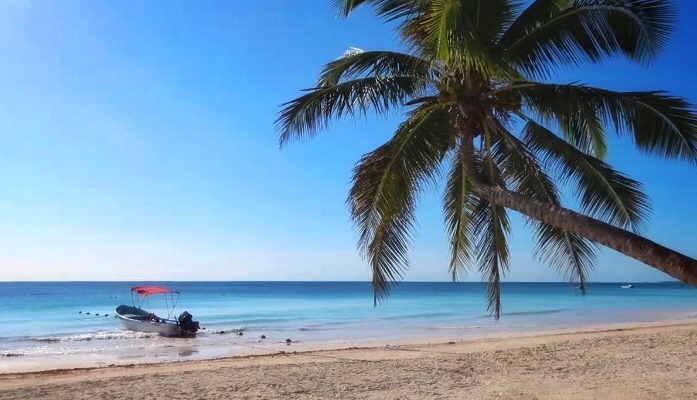 What areas of Tulum are being developed?
We can divide Tulum into several main parts. These are:
The downtown of Tulum
Beach zone
La Veleta
Aldea Zama
Selvazama
Tulum 101
Region 15 and 8
Avenida Coba
Tulum ruins area
Road leading to Coba from Tulum (109)
Lets break these areas down and talk about the real estate market in each one. You might like our video below where we drive around Tulum to see what areas are like.
Downtown Tulum real estate market
The downtown of Tulum is more the business area concentrated along the 307 Highway. This area has seen a boom in small hotels, hostels, restaurants and shops in the past few years. Since there is limited options for shopping and dinning along the beach road, the downtown is the next stop for a lot of people staying in Tulum at the beach. It is also a place for people to stay since it is in general a more affordable area for visitors.
The west side of downtown is more residential for locals. There is a need for more affordable housing as the construction boom has brought in workers from the surrounding areas. All of these workers need housing. This has bumped up rents in Tulum. Although there is demand for more affordable housing, the bulk of new construction is for the upscale rental market and that is not happening much on the western side of the highway.
The Hotel Zone of Tulum
There are no residential projects at the beach in Tulum. It is strictly from smaller hotels and small shops and restaurants. So the real estate market here is not really for most people looking to invest in Tulum.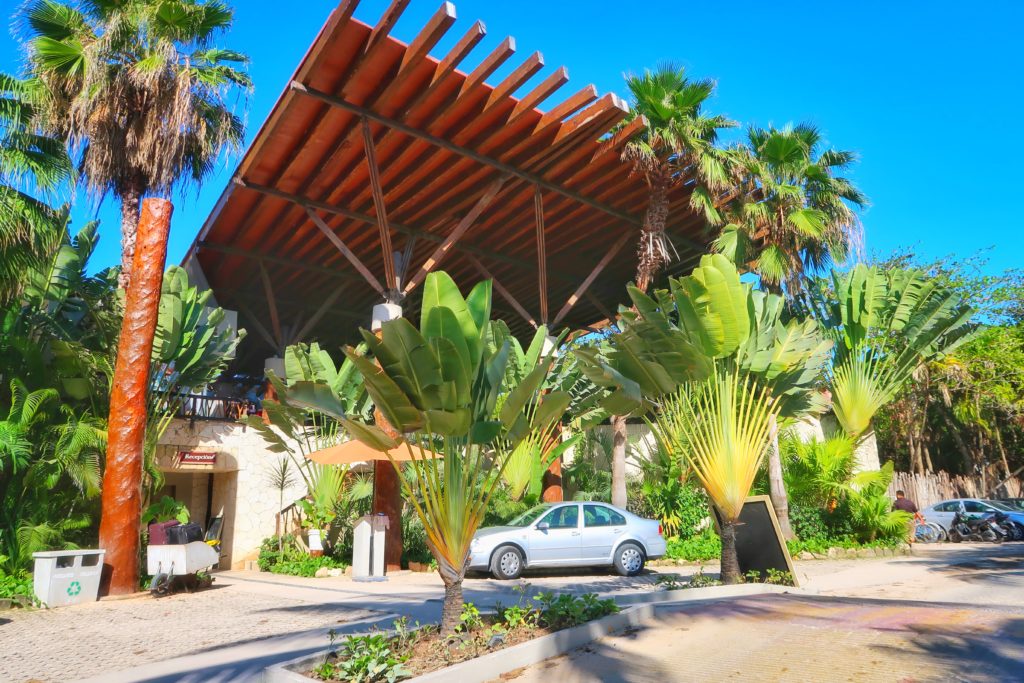 La Veleta area of Tulum
This is the southern end of the downtown of Tulum. Just in the past few years this area has opened up to development. If you visit now you will see a very mixed bag of high end houses, condo buildings, dirt streets, jungle, and local houses. This is kind of the wild west of the Tulum real estate market. Here you can find more affordable lots and space for stand alone house but you do need to have a vision of what this area will look like in a few years. You also might not have full access to services because of lack of infrastructure ion this area.
Aldea Zama
The majority of new development is now going on in this area. Aldea Zama is a large area of newly opened land for development. It is being divided up between developers which is interconnected with planned roads and services.
Aldea Zama is the section between the beach and the downtown of Tulum. This is a green planned section of Tulum with sidewalks, pedestrian streets and small businesses dotting this new neighborhood. If you visit this area now you might just be stricken how much it looks like an entire city is being built here.
Most of the development is condos and some boutique hotels. Most of the buildings here are three to four stories tall and match the tree line. Little by little this master plan has been unfolding for this area. There is still years of planned areas and services that are planed so it will be interesting to see how this area develops over the next half decade.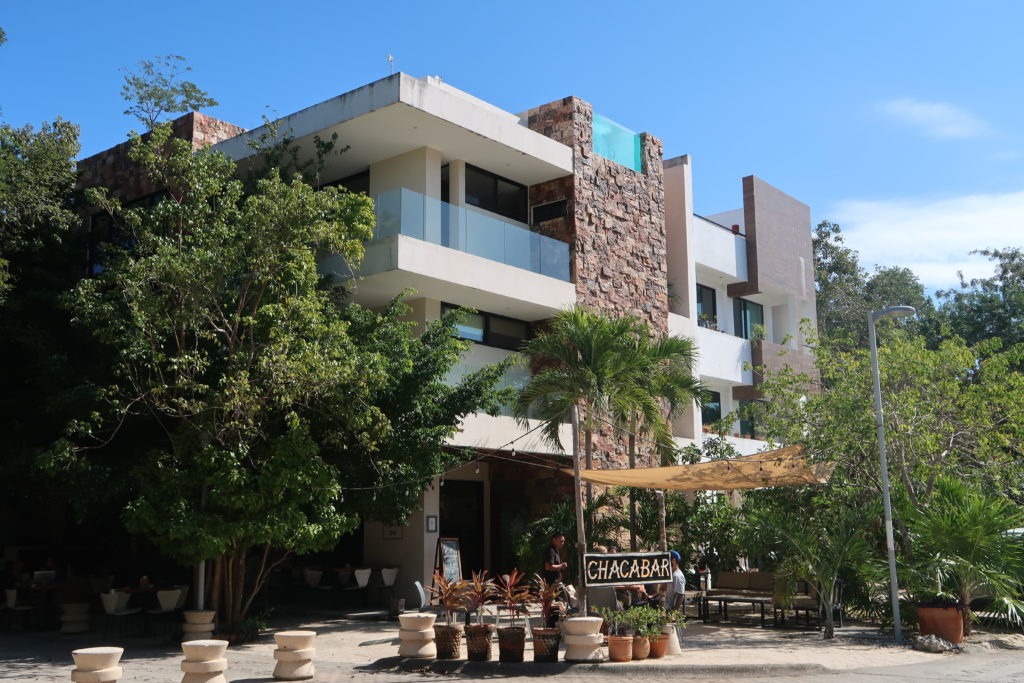 Selvazama are of Tulum
This is the lower part of Aldea Zama. You could say this is the second phase of Aldea Zama. It roughly goes between the beach road up to Aldea Zama. Because this is prime location for real estate, well designed condos and some important developments are planned for this area.
Tulum 101
This is a half-circle piece of land facing Avenida Coba. This will have commercial spaces along the Avenida Coba side and residential properties further back from the main avenue. This is also considered a prime area.
Avenida Coba in Tulum
This was the only beach access road in all of Tulum until recently. This area is slated to be more of a commercial corridor. Some hotels will be built there and commercial spaces will line both sides of this avenue.
Region 15 and 8
These two areas are between the Hotel Zone and La Veleta on the south end of Tulum. Since the new beach road access goes through these areas, values have risen considerably. These two areas are more regulated than the development in La Veleta. Of the two regions, Region 8 will be the more exclusive since density will be less and it is closest to the beach.
Tulum ruins area
Between Avenida Coba and the ruins there are some lots that will be built on. Some of these will be houses, which is pretty rare in Tulum. This area is popular for the proximity to the beach, Avenida Coba and the downtown of Tulum.
Road leading to Coba
This area has pretty much been considered "out of Tulum". It is mostly wooded area and a few areas have divided land into lots to be sold to people looking for a natural lot. There are not too many developments on this route out of the town. This area is more for the long-term investor since this area does not have many services. It is also poised to be more developed in the future and not immediately.
We will note that there have been several eco developments where lots are sold on this route. Many of these developments do not take off and are more for people that are land banking. You can see several of these "eco communities" just driving along the road. There will be an entrance with gate but not much more than that.
What are the differences in the areas being developed in Tulum?
The main areas people are going to be looking in are La Veleta and Aldea Zama. These two areas contain about 71% of the new construction in the Tulum real estate market. Of that 71% a larger bulk is in Aldea Zama. This soon will be changing as areas of Selvazama, Region 15 and Region 8 come online, and more projects get started.
La Veleta has been divided up into lots and streets but is further behind in development than Aldea Zama. Sewer systems and services are still being worked on in La Veleta. This area is also considered to be further out of the center of Tulum, but this is changing as the new beach access road opened on the south end of Tulum.
Things to keep in mind as an investor in Tulum
Tulum is developing at a rapid pace, and you will need some vision and foresight to a make a good investment.
Since most people are looking for an investment, it is good to look at trends of what people look for in a rental and where people are renting (even within Tulum limits).
Check out this research tool that serious investors can use for a lot of data about real estate in Tulum.
Make sure you are investing in a sustainable project that is going to preserve the natural environment of Tulum.
If the building you are investing is does not have a management service, finding a good property manager is key to success.
If buying pre-sale make sure the developer has an established reputation.
Infrastructure in Tulum
Since Tulum is still developing anyone looking to invest should be considering how the infrastructure is. It is still a mixed bag of what is available, and services are not equal throughout Tulum. The good news is that in the newer parts of Tulum like Aldea Zama, there is a sewer system in place, underground cables and access to internet.
Water services, internet and cell services can be limited in Tulum. They are improving but each area of Tulum is different. You can always follow news and updates from the official Tulum government website.
For transportation in Tulum see our guide here for information on how to get around. This will give you some idea what infrastructure is available for residents and guest.
Beachfront properties in Tulum
One of the first questions from people interested in real estate in Tulum is the availability of something beachfront. The way Tulum is laid out, most of the beachfront is covered by hotels, is untitled land, or part of a national park. There are properties with an ocean view in Tulum and some opportunities just outside of town. Beachfront properties are highly sought after and is a most exclusive market. Normally there are only about 60 at a time in the real estate market for sale. To lean more about beachfront real estate, see our article here and our video below.
Tourism infrastructure of services for people coming to live or stay in Tulum
If you are going to be investing in the Tulum real estate market, you will want to know what Tulum has to offer for you and visitors. Besides just infrastructure for services, what about restaurants, shopping and quality of life? Here is a little more about that.
Tulum has excelled in restaurants. It offers some of the finest chefs in Mexico and its beach restaurants have captivated many awards. Since the level of tourism is so high the level of restaurants has risen to match it. In fact, you can find more gourmet cafes and shops then Playa Del Carmen, which is a larger city. A few years ago, thinking about getting a good latte in the jungle area called Tulum was a crazy idea. Now you can get some of the best on every street.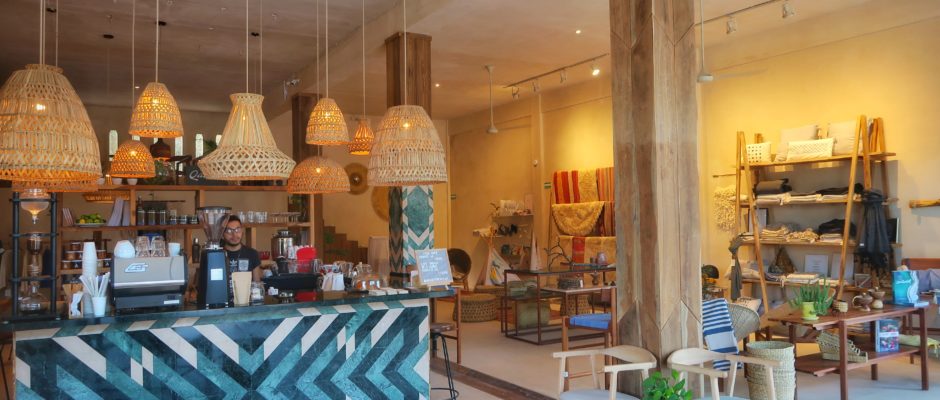 Shopping in Tulum
Tulum offers a chic and bohemian shopping experience. Local made hammocks, baskets and things made from tropical hardwoods are all available. Guest to Tulum can enjoy small boutiques along the beach road or some of the more traditional souvenirs in Tulum town.
Financing options for real estate in Tulum
For a detailed look at financing options in Mexico, see our article here. We will say that in general Mexico is a cash market when it comes to buying real estate. Some developers will offer payment plans, so it is good to see what options you have.
What is the buying process in Mexico?
We have a guide with videos from local real estate experts that help explain the process of buying in Mexico. It is a little different than other countries, but there are some benefits that help out and lower costs of ownership. We discuss everything in this article,
Getting to and from Tulum to the Cancun Airport
Access to Tulum from the Cancun Airport is pretty streamlined. See our guide on how to get from the Cancun Airport to Tulum for all the details.
Are you interested in investing in Tulum?
Anyone looking to invest in the area should do the research to make a wise investment. We hope with our articles and recommended people to work with that you get off to a good start. Since we don't sell real estate here at our website, we do like to give a more matter of fact approach and give our honest opinions.
If you would like to talk to Sebastian who appears in this video, and is on our recommended realtors list, you can email him below. We will also be adding more Tulum realtors that come with recommendations from our readers and are doing a good job with clients.
Thank you for reading our guide to what is going on in the Tulum real estate market. If you have any questions or comments for us, let us know below in the comment section.
Alternatives to the Tulum Real Estate Market
We also have this video about real estate in Playa Del Carmen. This is another market similar to Tulum.
If you like the vibe of Tulum but it has gotten too big for you and you want a little more natural setting, you might like Bacalar. This area is about two hours south of Tulum and is starting to see some of the same developers as Tulum working on projects there. Here is our article about real estate in Bacalar and what is going on there now. We also have a video below.