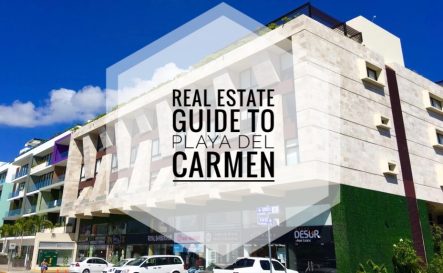 Real Estate Playa Del Carmen Guide
So you finally are going to do it! You have dreamed about owning something in the Caribbean and have selected Playa Del Carmen as your place. First let us congratulate you on getting to this exciting point in your life. Now comes the part of selecting how to buy, what to buy, where to buy and answer why are you buying a property. This is our real estate in Playa Del Carmen guide where we hope to give you some good advice so you can make smart investments. In this article we will talk about the buying process for foreigners and real estate in Playa Del Carmen, what option you have for properties and what areas are good to buy in. We hope you find this article helpful for your process.
Our video about real estate in Playa Del Carmen
Many of our readers ask us questions about real estate in the area, so we put together this video. We try to cover many topics and give you an overview of the market. We hope you find it helpful.
You can also find a video about beachfront real estate in our article here.
How can foreigners buy real estate in Mexico?
We are not going to go into length about the legal procedures here but will cover some basics. At this point you already know that foreigners can buy in Mexico. The current laws require foreigners that buy within 50 kilometers from the coast or 100 kilometers from the international boarder to set up a fidecomisco.
A fidecomisco or bank trust is a contract between its beneficiary and a financial institution. The original constitution of Mexico did not allow foreigners to control interest in property at the borders or coast for security reasons of invading armies. Today this is no longer an issue but instead of changing the constitution, a clever way of letting foreigners buy in these restricted areas was developed.
You can buy the property just not hold the title. You still can do whatever you want with your property because it is yours and the bank gets a fee for holding the title for you. This process is required by Article 27 of the Mexican Constitution and is just one different step to take when purchasing. A good realtor will walk you through the process, so it completely understandable to you.
Using a notaria and their purpose
After you have selected your property you will need a notaria to go over the paper work and make it official. Notarias and not like notary service in other countries. Here in Mexico they are officially appointed positions with great responsibility to make sure property transfers are done correctly and legally. This is perhaps the second biggest difference to buying in Mexico.
Most of the time the buyer selects the notaria but it is a decision of the buyer and seller. A buyer can also hirer a lawyer to go over contract details, this is helpful if the sale is a presale building. This way you have a contract with details if something is not finished on time or how it was agreed to.
3 Options for purchasing real estate in Playa Del Carmen
You will have three options in purchasing property, they are:
Find a realtor that you feel comfortable working with and find a property and go through the process with their assistance as well as going to the notario. This is by far the way that most people buy in Playa Del Carmen.
Hiring a lawyer to help you with legal paperwork and help you with the process in addition to going to the notaria and perhaps with the assistance of a real estate agent. Lawyers can be handy for presale units since there are extra things to consider in the contract, for example what to do if the developer does not finish on time.
The third option is to do most of the work yourself (perhaps even finding the property yourself and making an agreement with the seller) and go to a notaria to handle the paperwork. Most people only do this is you have lived in the area for a while and understand the laws regarding property transfers and titles. This is also more of a case with houses and older condos.
Each option has its benefits and your situation and understanding of Mexican laws and procedures should guide your decision. There are many nuances to the laws here and with such an important decision you will want to make sure it is done correctly.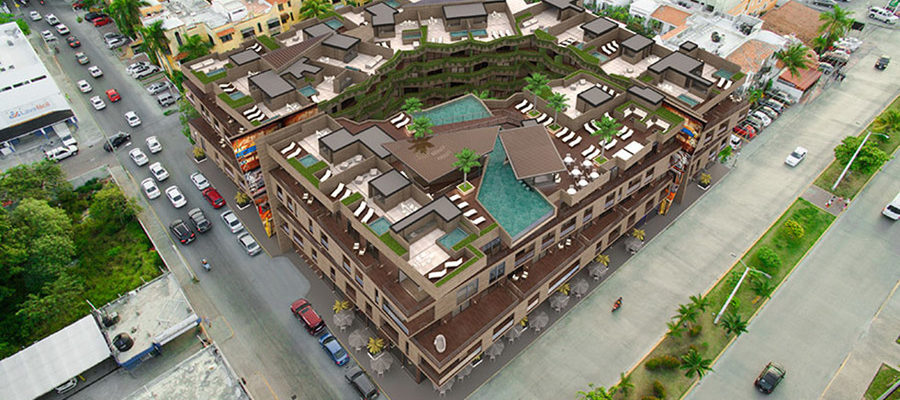 Questions to ask before buying
What do you want to buy? You have many options in Playa Del Carmen. There are beach front condos, new house developments, older homes, town houses, and land. Most people are looking to buy condos or a new home that is further back from the beach in a new community. Here are some considerations to think about.
How much is the maintenance fee?
Ask the maintenance office what the biggest problem is in the development or condo complex. Sometimes you can get helpful insight into the goings on around your property.
How many other owners are current in payments for maintenance? Is the condo association legally set up? What are the bylaws regarding owners that do not pay fees?
How old is the property you are buying? Sometimes buying new has it's advantages because it means less things can go wrong. Newer condos normally rent much better than older condos. Other times, older properties have aged and kinks have been worked out. You will also see how the area has changed and where it is now. Sometimes with new developments you do not have a clear indication on what they will look like in 5 or 10 years.
Is this a property that I will have to do maintenance on or hire someone? Condos or homes in private communities offer maintenance and if you are going to be in Playa for only part of the year, these services can give you less hassle from managing your property. If you are looking to buy an already existing home not in any development with management, you save fees but will have to take on all repairs yourself.
A note to buyers looking at unfinished buildings, do your research on the developer and the type of account your deposit will be in. You do not want your deposit to be taken and then the project delayed or worse, not finished and the developer leave town. See our article on buying presale.
Where to buy in real estate in Playa Del Carmen?
Where do you want to buy? Most people want accessibility to the beach. The good thing is, most of Playa Del Carmen is 10 minutes from the beach by car. The 307 highway is a real divide, both physically and mentally. Most people want to be between the beach and the highway. Even a block west of the highway means that walking seems too far and rents are much lower as well as rentability by tourists. This is something to take into account if you are looking to rent out your property.
If you choose a new development like Real Ibiza, Los Olivos, Bali, other similar development, you should consider transportation. Living in the center of Playa Del Carmen can easily be done without a car. Outside of Playa Del Carmen is a good option if you like a little more space and perhaps are looking to build your own home.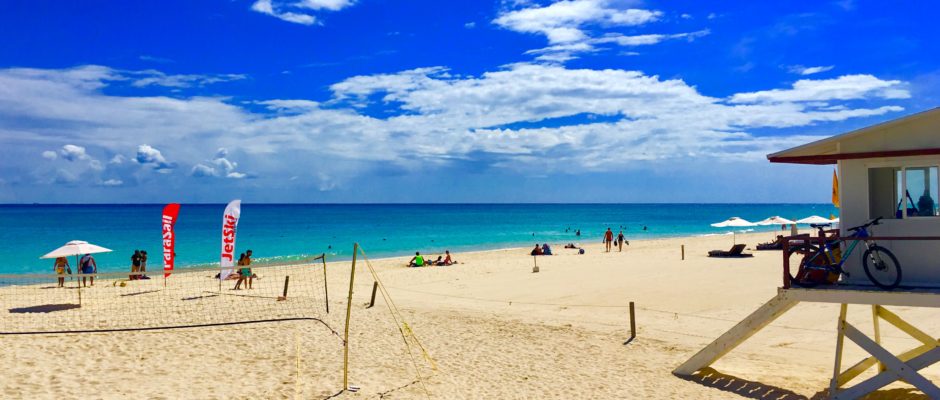 Are you looking for an investment?
Why do you want to buy? Are you looking to rent out the property? Are you going to live there? Is it an investment property? Looking to spend your children's inheritance?
Tip: See our article and video about an online tool that can help you evaluate properties and how the rents are.
Note: Most real estate in Playa Del Carmen is bought with cash. There are some financing options, but more limited than other countries.
If you are looking to rent it out, consider finding a good management company and calculate the cost of maintenance, management oversight, furniture, insurance, and how often you expect the property to be rented out. Also consider who you are going to rent to. Most people will advise you that renting to tourist is easier since people come for a short while, pay and leave. Rental contracts are also hard to enforce and protecting yourself with a large deposit helps protect you from a headache later. With proper insight and research you should be able to make a good decision. Many people rent out properties and demand is certainly high, this is evident by high real estate prices.
If you are simply looking to live year round or most of the time (see our guide on moving to Playa Del Carmen) and perhaps in the future sell, you must look at the market and what areas are on the rise in price. We will be writing several articles on neighborhoods of Playa Del Carmen and what is going on in them. It might be able to give you a current look and help those looking at Playa Del Carmen to make an educated decision on where to buy as an investment.
Buying real estate in Playa Del Carmen as an investor
Below is a map that we made to assist readers. This map shows areas of Playa Del Carmen and what areas are better for investors looking to buy something to rent out. To use this map, click on the colored sections and read the description.
Where do people like to stay that come to Playa Del Carmen?
We have a map where we show readers what areas are good to stay in. Many people have looked at this map while planning their vacations, so that shows it is important to consider these locations when looking to invest. These are areas we recommend to visitors and where your potential renters will want to stay. Click the color segments of the map to see a description of each area.
Further reading about real estate in Playa Del Carmen
You might want to see our huge guide to even more detailed information on Playa Del Carmen real estate you can see our guide here. It has interactive maps and dozens of tips for where to look for types of properties. We also have some recommended real estate agents to work with that have a good reputation with our readers.
We hope you have fun looking around at the variety of property here in Playa Del Carmen. If you have any questions about real estate in Playa Del Carmen feel free to comment below or send us an email. We don't sell real estate we just give opinions based on what we see here.
It is also good to read our article about the Tulum real estate market. This market is closely connected to Playa Del Carmen's market. We also have a video below talking about how people are diversifying between the two as an investment strategy.