The Playa Del Carmen Furniture Guide
If you have a condo, house or just a rental property in Playa Del Carmen you are going to have to think about buying furniture. Part of the enjoyment of owning a place is furnishing it yourself. This can be a joy to some and a chore to others.
We are bring you this guide to buying furniture in Playa Del Carmen because it is actually not as easy as you think. It is likely not going to be a one stop shopping experience and being new to an area and country presents different issues to consider. This list will be ongoing because there are lots of little places that offer some things and we want to bring you everything from high end to basic as well as services that will furnish your place for you.
If you are moving here to live then you have already had to think about what you wanted to bring and consider how much it costs to bring large items with you. (See our article on recommendations for what to bring to Playa Del Carmen for new residents) So after some consideration we are sure you will need to do some shopping when here for furnishings. See also our article on how to decorate your place in Mexico.
If you are going to own a rental property here then you will most likely need to furnish it as well. If it is a vacation rental then you need basic furniture that will be used by vacation renters. For long term rentals it will also be good to have basics because in Mexico most apartments are semi furnished. The reason for this is because apartments are for new couples starting out that do not have money for furniture or for people moving and staying in an area for a short time so having a place that is furnished makes it much more easy.
Considerations for buying furniture in Playa Del Carmen
Here are some things you will need to consider before buying furniture.
Furniture made from soft wood or non tropical woods can be prone to termites. It is not like every inch of Playa Del Carmen is crawling with termites but they can affect wood products in homes.
Moisture is also a consideration. If you are not going to climate control your home 24/7 then the humidity and moisture can be an issue. If you rooms are on the first floor and it is a shaded area with moisture then it will be a constant battle with mildew on some types of materials.
Here are some things you should know about shopping for furniture in Playa Del Carmen.
Many furniture stores will only have a limited stock in the showroom. Many will have catalogs to order from. It is up to you if you want to have things delivered in 1-6 weeks. Some furniture will need to be made to order at the factory and then shipped.
Furniture cost are more the what you expect. There are no Ikeas or Home Goods stores where you can get a multitude of inexpensive goods. Most everything is full price with only the occasional slightly discounted sales price.
The look of a lot of furniture is modern with a slight European feel. Old world antiques are not to be found at all in Playa Del Carmen.
Since most floors are tile you are going to be mopping a lot and this means water. Having furniture with air space under them not only helps air circulate but also helps in cleaning. Legs of chairs and sofas will get wet when mopping so something that will not rust is good.
Playa Del Carmen furniture shopping
The following is a description and possibly a photo of each place that might interest you for shopping for furniture. Happy shopping!
Buying fabric in Playa Del Carmen
If you are working on furnishing your home and want to make curtains, pillows or reupholster a piece of furniture then check out our guide to buying fabric in Playa Del Carmen. Having things made in Playa Del Carmen can save you money and it is not as expensive as you might think.
Furniture stores in Playa Del Carmen
A good place to start is on the 307 Highway coming into Playa Del Carmen from the north. This stretch of highway has multiple places to look in all budgets. Here are the places in order north to south. (See map where first 12 stores are located)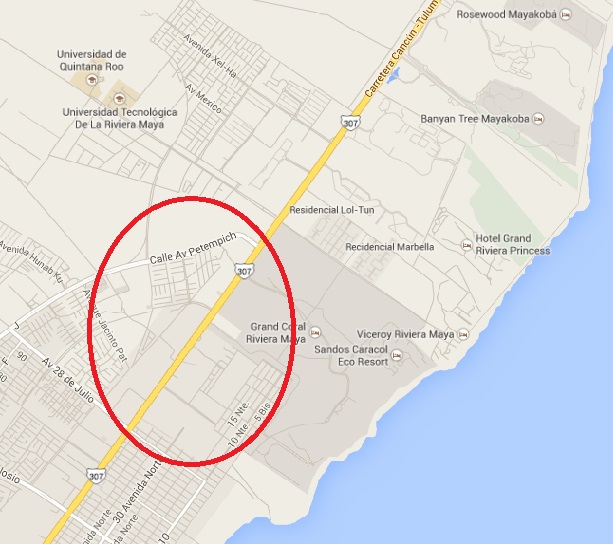 Galerias El Triunfo
This store was a welcome addition to Playa Del Carmen. Look for the bright blue building on the west side of the highway. It is near where the Arco Vial Road intersects with the highway. This store has fun and sometimes over the top stuff. Chairs with British flag fabric, kitchen stools and chairs, pillows, picture frames and a lot of household decorative elements. Open Mon-Sat 10am-9pm Sundays 10am-8pm. For more information and a small video of what the inside of this furniture and home furnishing store looks like, see our article here on Galerias El Triunfo.
Casa Latina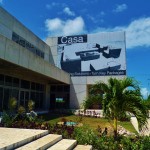 Casa Latina is a large furniture store where you can furnish most rooms in your house. It is mainly furniture and not too much decorative items. They offer full packages for homes. They have a large showroom and bilingual staff. Prices are medium to high.
Website: http://www.casalatina.com.mx/
Kokko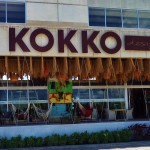 This furniture store in Playa Del Carmen has a more natural look to many of its items. . For as large as the store is it does not seem to have as much stuff as you might think. It has more mirrors, lights and outdoor furniture.
Carreiro Colchones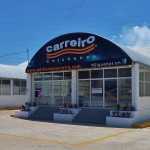 If you are in the area and want to check out mattresses then this is a good place with a lot in one location. Mattresses are fairly easy to find in Playa Del Carmen, you can even get them in grocery stores like Walmart. If you need something specific you can check here.
Website: http://www.colchonescarreiro.com/
Unique Wood and Iron Furniture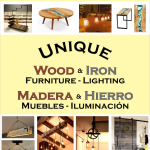 At this store you can get custom made furniture and lighting. Most things are made with tropical hardwoods and you can have a one of a kind piece. Be sure to look at examples of their work on their website.
website: www.uniquewoodiron.com
Quku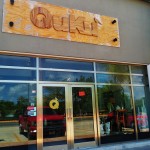 Quku is more of a home design store and furnishings. It does have good taste and different things then you will find in other locations. They have designed a lot of places in Playa including hotels and restaurants.
Website: http://www.quku.com.mx/
Fabrica de Muebles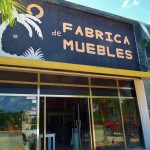 Fabrica de Muebles is a more traditional Mexican looking furniture store with things made out of wood. If you need something custom made they can build it for you.
La Casa Gris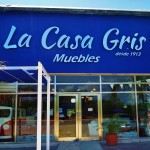 La Casa Gris has most rooms of furniture covered and is more low to mid priced items as far as furniture is concerned. They have a lot of items available by catalog ordering.
Website: http://lacasagris.com/
InLab Muebles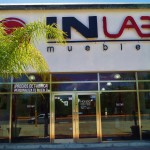 Inlab Muebles is a Mexican company that manufactures in Guadalajara and ships all over. They offer living room sets and other rooms of furniture. It is basic furniture but can look nice. Most everything has to be ordered and you can select different fabrics.
Tip: Check out the prices online before going in the store. You might find it cheaper.
Website: http://www.inlabmuebles.com/
Maderas Del Caribe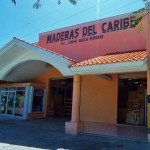 Maderas Del Caribe is one of the most accessible wood stores in Playa. They do make basic bed frames and curtain rod holders for sale. We listed this places as well because if you need to build something yourself or need wood for a project this is your place.
Other locations in Playa Del Carmen for furniture
Actual Design Furniture Store
Actual is considered one of the best locations for good design and quality. It is high end and a lot of silver accents and leather.
Website: http://actualdecoracion.com/
Dettaglio
Dettaglio is located on the 307 highway, so look for them near the other furniture stores. It is a modern design store with mid priced furniture. It seems to be a good value for what you get.
Website: http://dettaglio.com.mx/
Casona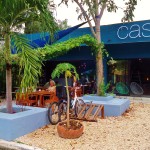 Casona is a design store and a good place to have custom pieces made for you out of wood.
The store is located on 25th Avenue between 26th Street and 28th Street.
Juarez Avenue
Muebleria San Jose is a good place to look at locally made hardwood furniture. The shop is located a few blocks above the 307 Highway on the south side. Prices are reasonable.
Telebodega Furniture Store
This huge warehouse on the highway has two floors of furniture. Telebodega has a lot of living room sets, bedroom sets, appliances and even kitchen cabinets. It used to be cheaper but prices are not cheap especially considering the quality and design. It is located on the west side of the highway between Calle 7 Sur and Calle 11 Sur.
Office Depot
Don't forget about office supply stores. Office Depot has a good selection of office desk and chairs of course but also has some book cases and mirrors. The store is located on the 307 Highway between 2nd and 4th Streets.
Website: http://store.officedepot.com.mx/OnlineStore/
Sam's Club
Sams Club has a small selection if furniture. Of course you need a membership here to buy. Sams is located on the 307 Highway on the south end of town.
Website: http://www.sams.com.mx/
City Club
This club like store is just like Sams Club. It is a member based store. It is less popular then Sams but might have something you need for furniture. To give you an idea of what they have, at one time there will be one sofa, a couple of chairs, a TV stand and a dinning room set.
Website: http://www.cityclub.com.mx
Liverpool Department Store
Liverpool is the Mexican version of Bloomingdales. You can get good quality and you will pay for it as well. This department store just opened a flagship store on the south end of Playa on the 307 Highway. Search around the second floor for room ideas. They have some nice lighting ideas.
Website: http://www.liverpool.com.mx/shopping/store/
Grocery Stores
Stores like Walmart and Mega sell basic cheap furniture. It is of low quality and do not expect it to last long.
Plaza Las Americas Shopping Mall
There are a few locations in this shopping mall. There are three smaller places that sell furniture. One has modern furniture of decent quality and the other two sell cheap furniture meant for shoppers living in the housing developments.
Sears Department Store
Sears has a lot of living room furniture and household decorations. Pier 1 Imports has a section in Sears. It is not as good as having a whole Pier 1 store but it is something. Sears is located in the Plaza Las Americas Mall.
Website: http://www.sears.com.mx/
Coppel
Coppel is a Mexican department store that makes money off selling everything via store credit. Most things are low quality but you might find something useful here. Coppel also has a store in Centro Maya but they are identical. They also offer a lot of online shopping with deliver.
Website: http://www.coppel.com/
Buying second hand
There is a store called Bazar De Remate on 35th Avenue between 2nd Street and 4th Street in a warehouse that sells used furniture. This place gets things from hotels that are remodeling, people moving or clearing out. They also are starting to buy from people willing to sell, so if you are remodeling and don't want the hassle of selling online or need to move things fast, try contacting them. Open daily from 10am-7pm
Phone 803-4043
Furniture shopping outside of Playa Del Carmen
Here are two places we recommend for shopping for furniture and furnishings.
Tulum road to Coba. This area has three small towns that are pretty much dedicated to hammocks, furniture, plants and more. This can be a nice shopping road trip.
More shopping?
If you are a new resident in Playa Del Carmen and need to find things, see our Ultimate Shopping Guide to Playa Del Carmen. The first have of this guide is for tourist and the second is for residents.
Where do you like buying furniture in Playa Del Carmen? Do you have some tips for us? Let us know in the comment box below. We love hearing from our readers!