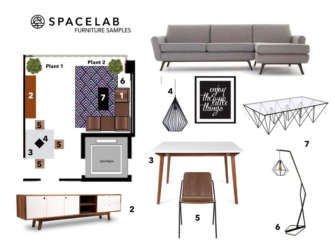 Spacelab interior designers in Playa Del Carmen
One issue many people face when moving to Playa Del Carmen is the fact you need to furnish your new home. Moving to Mexico or buying a place here to rent out means either importing all your personal items or purchasing them here. To many,  this can be a challenge, not only trying to find all the furniture stores, shopping in Spanish, but also for the design challenged. One solution is hiring an interior designer in Playa Del Carmen that will plan everything out for you.
Spacelab is one of the interior design firms in Playa Del Carmen that works with many people moving to the area. People like working with this team because they provide good service, good value, they know the local options for furniture, understand the tropical climate and what works, and also speak English.
This interior design firm can design and furnish your rental property or your home.
How Spacelab works with clients
The Spacelab team offers a personalized proposal of furniture and accessories according to each project needs and features. They use a combination of reputable brands in Mexico to put together furniture packages and good design for your home.
For rental properties they select furnishing that will last in the climate and also to use. For homes, they can select unique designs and furnishings that are made from materials that owners would appreciate more.
Many people that have moved to Playa Del Carmen have soon realized that even some high-end stores do not provide good service. Spacelab has a reputation of good customer service and realize that it is hard to do comparison shopping. The amount of time it takes to furnish and decorate a home often takes much longer here then other places.  They like to take on the work so you can focus on other things like enjoying your time in Playa rather than dealing with companies that don't deliver on time or all the other issues of doing business in Mexico.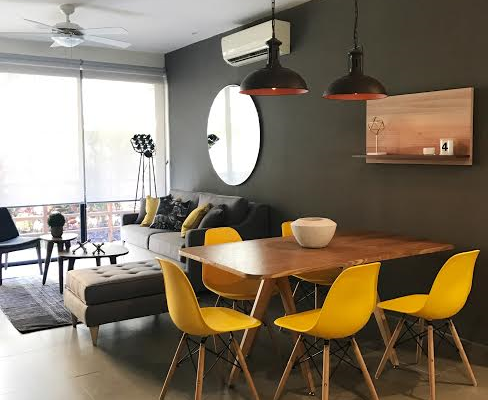 Who is Spacelab?
Spacelab is a team of young and creative professionals, dedicated to accomplish the objectives of their clients. They are passionate for design and architecture. Spacelab uses their knowledge as a tool to resolve holistic projects, having always in mind the right balance between functionality and aesthetics.
Spacelab has a professional team of people that specialize in different aspects of the interior design business. They have a creative team that sources a wide arrange of materials both from local suppliers and others that can get goods to the area. They team works hard to find just what the customer is looking for to make their spaces looks great and feel like a new home.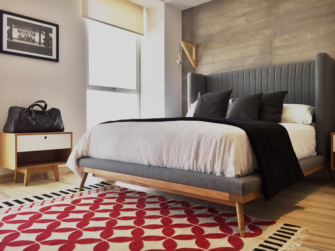 Why is it good to use an interior designer?
Experts in interior design have the knowledge in architecture, design and manufacturing. They are the right professionals if customers are looking for someone who can translate their ideas into a plan to transform a space and give it it's own spirit.
An interior designer harnesses light, color and objects as tools to bring life to a space. A holistic project in interior architecture will help to accomplish the objectives and expectations of the investment while increasing its value about almost a 30%.
Sample pricing and furniture packages
Here is a google drive document where you can see more of their packages and sample pricing. They offer 1, 2, and 3 bedroom packages. Each design job is individually created and exact pricing will be quoted on your desires.   https://drive.google.com/file/d/0B90EfuJpP8ptZElZUV90Y0hLaWM/view
How to contact Spacelab interior designers
If you are interested in working with Spacelab interior designers, you can start by sending them an email here: [email protected] 
Have you used Spacelab interior designers in Playa Del Carmen before? What did you think? Do you have other questions, let us know in the comments below, we would love to hear from you.