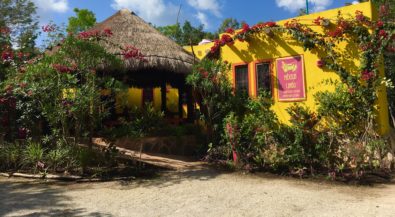 The Mexico Lindo Cooking School
At Mexico Lindo Cooking you are going to experience authentic Mexican cooking and have an enjoyable day at their school. From the collective knowledge of cooking skills and tips passed down through the generations, the chef here will impart this knowledge to you.
After cooking, conversing and having fun, you will enjoy your meal. It will taste even better knowing the history and seeing how it is made.
Our video introduction for Mexico Lindo Cooking
We spent the day at Mexico Lindo to take a cooking class. Here is what our day was like.
Our second video on Yucatecan cuisine with Mexico Lindo
What are cooking classes like here?
There are two classes here, half day and full day. The full day allows you to relax, take in the atmosphere, get more deep into the dishes and enjoy a 7 course meal at the end. Some people have more of a tight schedule and can only do a half day so this is also an option.
Since we were at Mexico Lindo for the full day class, this is what you can expect when you go.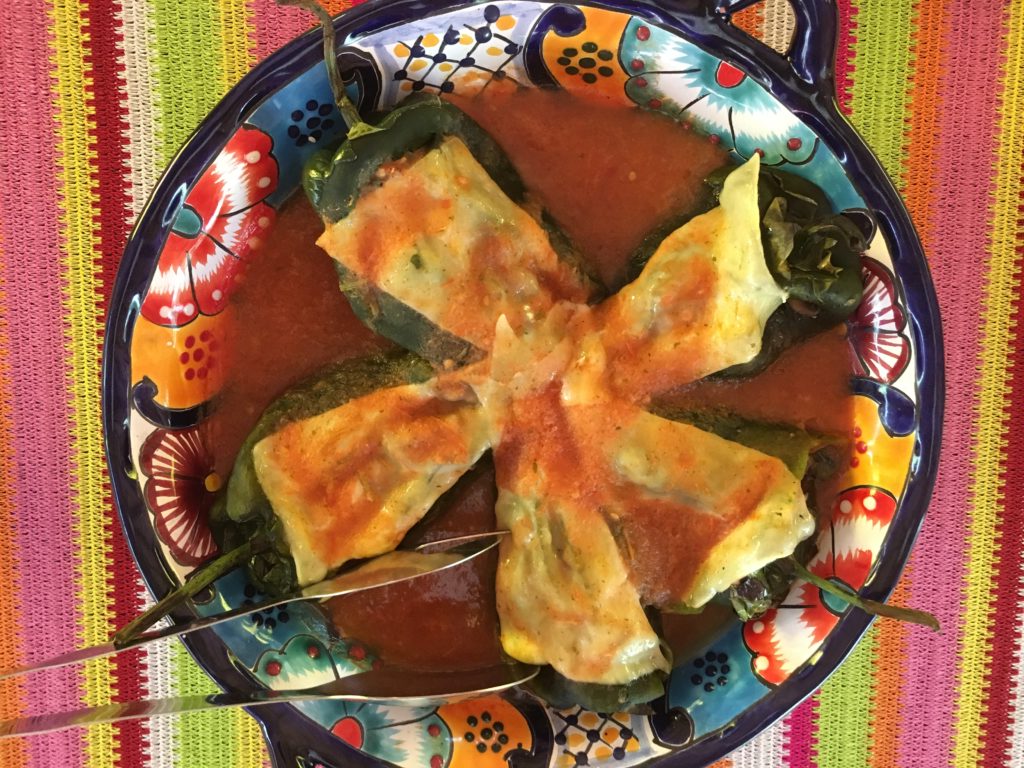 Arrival at Mexico Lindo Cooking and breakfast
When you arrive you will be greeted with a colorful table and your host for the cooking class. You will arrive about 9:45am and be treated to a Mexican breakfast. This will include an explanation of some the traditional items and where they have come from. You can try café de olla, hot chocolate, fruit juice, tropical fruit, and Mexican breads with local made jams.
Visiting the grounds and garden
Since this cooking school is in the woods, there are tropical trees that provide ingredients in Mexican cooking as well as the cleared land for their garden. There are examples of what grows in Mexico and what is possible to grow in the area.
The garden is a project to try to grow fresh ingredients for the cooking school.
Inside the kitchen of Mexico Lindo Cooking
In the kitchen the chef will explain what is on the menu, the order of what is going to be prepared and a little background information about the dishes. There are stations around the counter and each person gets a chance to lend a hand to the cooking process.
There are a lot of tips for Mexican cooking offered. Another nice thing is that most of the ingredients you can find on grocery stores outside of Mexico so you cook at home for your friends.
Drinks and snacks are served while you are cooking. This is good because it is a later lunch.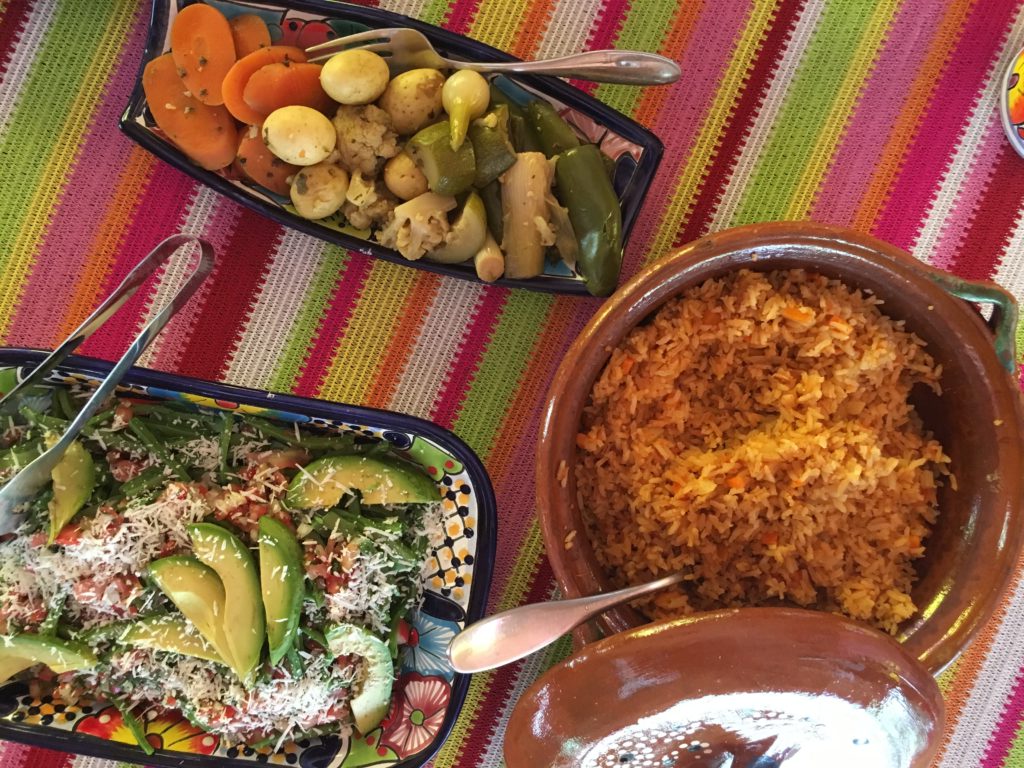 Meal time and a time to relax
After helping to prepare this meal, you will be served the dishes on the patio. Here you will get instructions on how to eat some Mexican dishes and try salsas. There might also be a glass of tequila show up as well. What could be more Mexican?
The meal time is served up with conversation and a time to reflect back on your day. It really is a relaxing time and you will have time for your food to digest.
At 4:30 you transport will come for you and take you back to your hotel.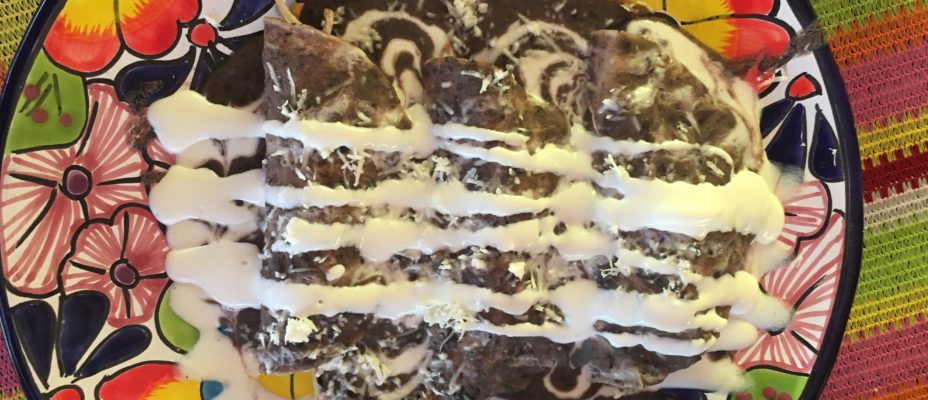 What makes this cooking class different from others in the area?
There are cooking classes around and each one is different. We have personally been to many of them in the area and are able to tell you what makes each one unique. Here are some things that make Mexico Lindo Cooking unique.
This cooking class is more an immersion into Mexican culture. The cooking school is in the Mayan jungle where many traditional plants grow. The class is held in what could be a Mexican grandmothers kitchen. You get a sense that you are somewhere out of the tourist area and are able to relax.
The recipes are more Mexican traditional dishes. The dishes presented are not fusion dishes or Nuevo gourmet.
Mexico Lindo has their own garden and you are able to see how some native plants grow.
This cooking schools is both observation and hands on.
The kitchen, tablecloth and dishes are all colorful and fully Mexican.
Since this cooking school is out of town, transportation is included.
Mexico Lindo is one of the fullest days of cooking available. It is relaxed and gives you time to enjoy a breakfast and a leisurely meal after you finish cooking.
How to reserve a spot in this cooking class
These cooking classes are only available to small groups daily. It is good to reserve in advance and arrange transportation to and from your hotel. This is a great activity since weather is not a factor, so booking well in advance is not an issue.
The full day 7 course meal class with breakfast, lunch, menu folder, souvenir apron, and round trip transportation from destinations between Cancun and Playa Del Carmen costs $180 USD. If you are interested in the half day cooking class with Mexico Lindo Cooking or are able to get there with your own transportation, you can contact us on our about tab and we can get you pricing for that, otherwise you can book here.
7-Course Mexican Cooking Experience and Feast with Transport

Where is the Mexico Lindo Cooking School?
Mexico Lindo Cooking is between Cancun and Playa Del Carmen in Puerto Morelos. It is on the Ruta de los Cenotes road at kilometer 6.2. If you are driving here you will see a sign along the road on the south side. Follow the dirt road back into the woods until you see the sign on your left to turn. Follow this drive past the garden and you will see the main yellow house.
Have you taken a Mexico Lindo Cooking class? Tell us about your experience in the comments below. We would love to hear from you.