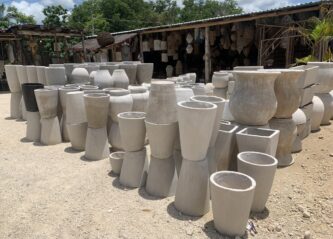 Local shopping on this route Tulum/Coba
If you are looking to buy some things for your house or garden, or if you are a tourist looking for some local crafts, this route can be good to take a drive on. The road going between Tulum and Coba offers visitors 3 towns full of artisans. The nice thing is, you can find a lot of local made hammocks, weavings, baskets, furniture and even dresses along the side of the road. So if you have a car and want to include a little shopping, this is a good place to visit. Here is more about this area.
What local things can you buy here?
The collection of towns and artisans here is a model for other areas of Mexico. They have fused the culture and traditions into things that are useable for today's homes. They also use locally found materials like vines and tropical hardwoods. Each year there are trends that start from this area and you will see new things each year. This is great because it is not the same old things that are sold year after year and it actually keeps the market moving and people coming back time after time. When driving here, you will notice a lot of "Tulum style" items because there is where a lot of it comes from.
Plants for your home
In the Riviera Maya you can find pretty much all the plants you need, but here along the road here you can find some different ones. For example, you can find some local orchids. Prices are decent and often a little less than in the Riviera Maya area. Be sure to take plastic bags or newspaper for your car if you plan on buying some plants.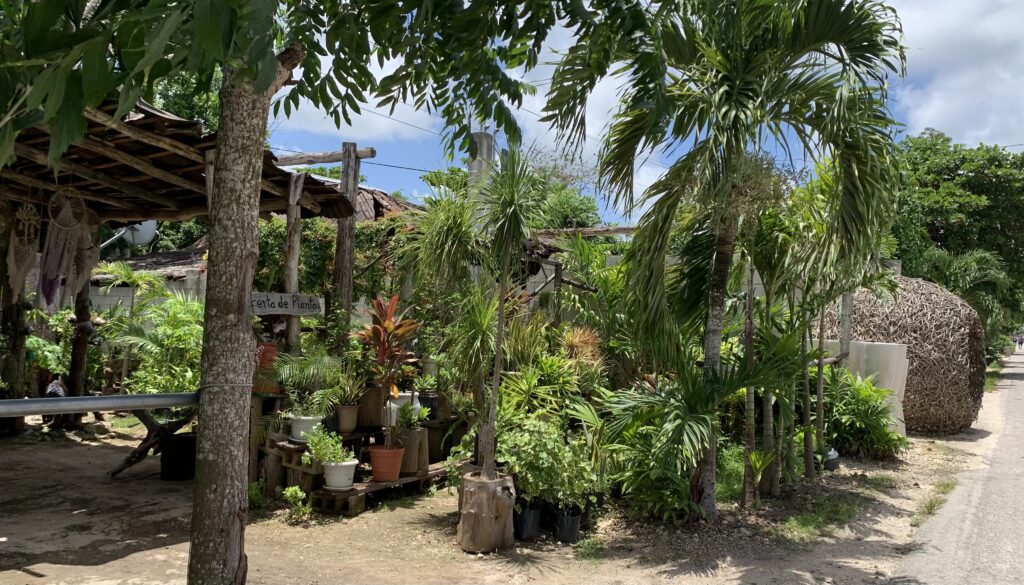 Pots and ceramic art
Pots are very popular these days and you will see many of them in Tulum. On this route you can find a lot of concrete pots for sale as well as the clay pots painted with Mexican designs.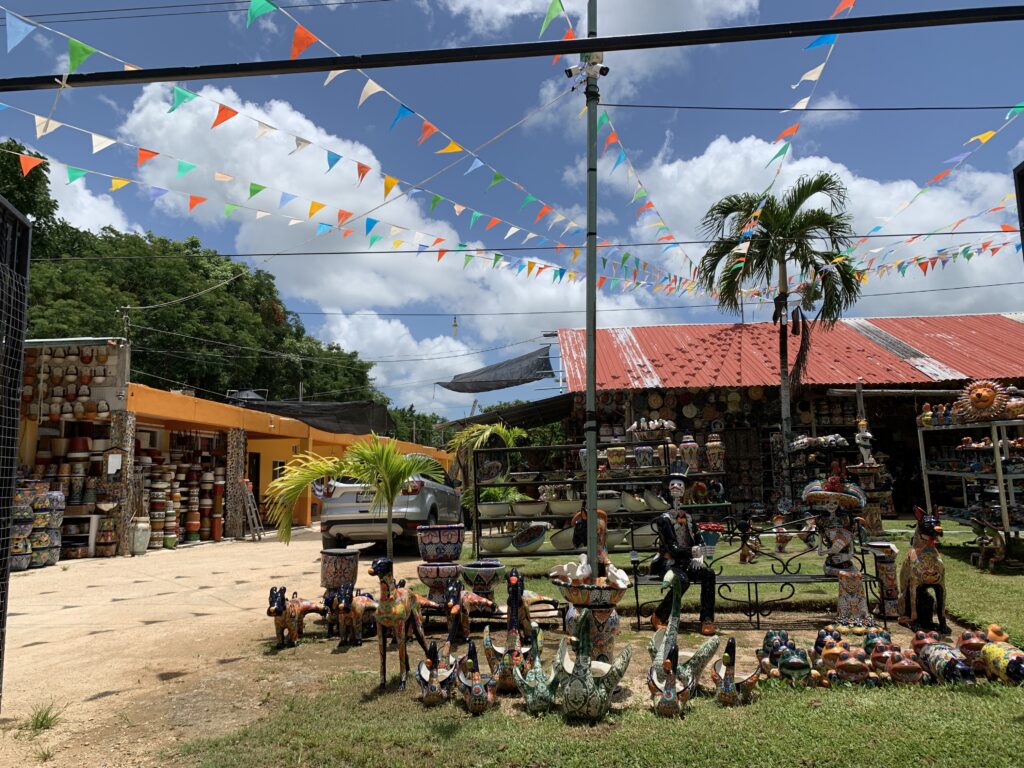 Hammocks, dream catchers and lampshades
If you are in the market for a hammock or hammock chair, you are in the right place here. You will have a lot of models to choose from. Besides the basic hammocks, you can get ones with lace sides and more decorative hammocks. Hammocks come in cotton or synthetic fibers. Usually cotton is for inside use and synthetic fibers for outside because they last longer. Quality of hammocks come from how many strings are in them and how tightly woven they are. Sizes of hammocks are individual, double and large.
Dream catchers caught on a few years back and decorate many walls in the Riviera Maya. Although not really Mexican, they do exude the Tulum vibe.
You can find lampshades for hanging lights along this local route. Cotton string lampshades, vine or other natural fibers are used. For actual table lamps, well you cannot find these here as table lamps are hardly used in this part of the world.
Furniture
Along this route you will find carpenters, wood sellers and artisans that work with vines. Most of the furniture is simple patio furniture that is casual. For larger items, these are normally custom made, so you will have to talk and plan with a carpentry shop if you want something made.
Vine furniture and sunbeds have been the rage lately. This area is known for its vine art. It should be noted that even though this looks cool, these tend not to last too long. If you buy a chair, for example, it might last two years with little use. Most items are for patios and balconies and not meant to be used daily.
For more on furniture, see our guide for stores in the Playa Del Carmen area.

Tips
Some places take credit cards, but cash is best. There are no official exchange places on this route, so pesos only.
There are no set prices, so you need to ask. Sometimes stopping at a few places and asking prices will give you an average price for things.
Things tend to be more expensive the closer to Tulum.
There are a few places to eat along this route. Some are basic roast chicken places. There are more opening, giving people a few more options. We recommend eating in Tulum since you have a lot more options.
How this area has changed
Back before 2010 this stretch of road saw tourists driving past on their way to Coba ruins or Valladolid further inland. There were a few roadside stops, but nothing like today. As Tulum grew, so did the artisan community, providing Tulum with plants, furniture and décor. This collection of pueblos grew into the local area to supply Tulum for all the new condos being built.
When the new 305 highway was built, we were sure that this area would suffer from reduced traffic. The new highway connected Playa Del Carmen to Valladolid and Merida in a faster way, bypassing this stretch of road. In the end, it did not have much effect on the artisans because the people that wanted to go to Yucatan state really were not stopping that much. Also, the increased popularity of Tulum offset by far any reduced business lost by the new highway.
Other attractions in the area
Getting to this area
Most people start from Tulum driving toward Coba but you can also start from the west and Valladolid. The three towns are Manuel Antonio Hay, Francisco Uh May, and Macario Gomez. In these three towns you will find most of the shops. If you plan on shopping, you might want to drive to the end, previewing what is available and then double back to the places that peaked your interest.
Note: There are no gas stations on this route. So make sure you have enough for the trip. There are only gas stations by the turn to Coba and in Tulum. See our article about scams at the gas stations so you don't have issues.
Have you been to this area? Do you have any favorite items or places to stop at? Why not share with others in the comments below.