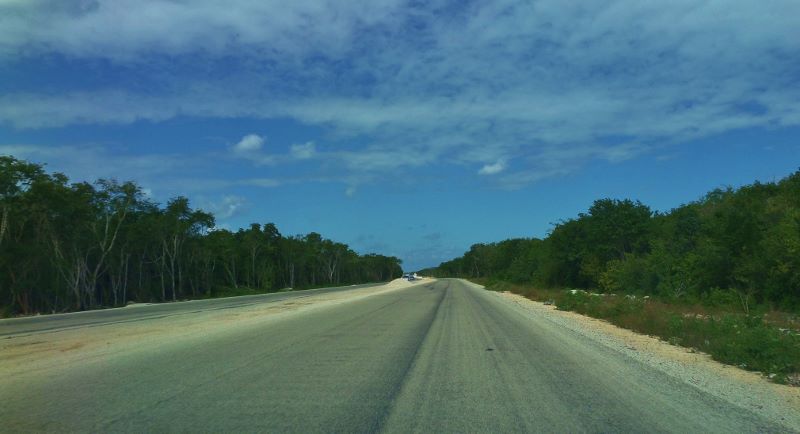 The New Highway From Playa Del Carmen-The 305
A new highway has been built connecting Playa Del Carmen with Yucatan State. The name is Autopista Mayab or 305 Highway or Nuevo Xcan-Playa Del Carmen Highway. This is a major engineering feat since it cuts through virgin forest and everything had to be built since there was no infrastructure.
The last highway built in the Yucatan Peninsula was in 1991 which was the 180 Highway connecting Cancun to Merida. This new road will open up more areas for development behind Playa Del Carmen as you will see when you drive on this new highway.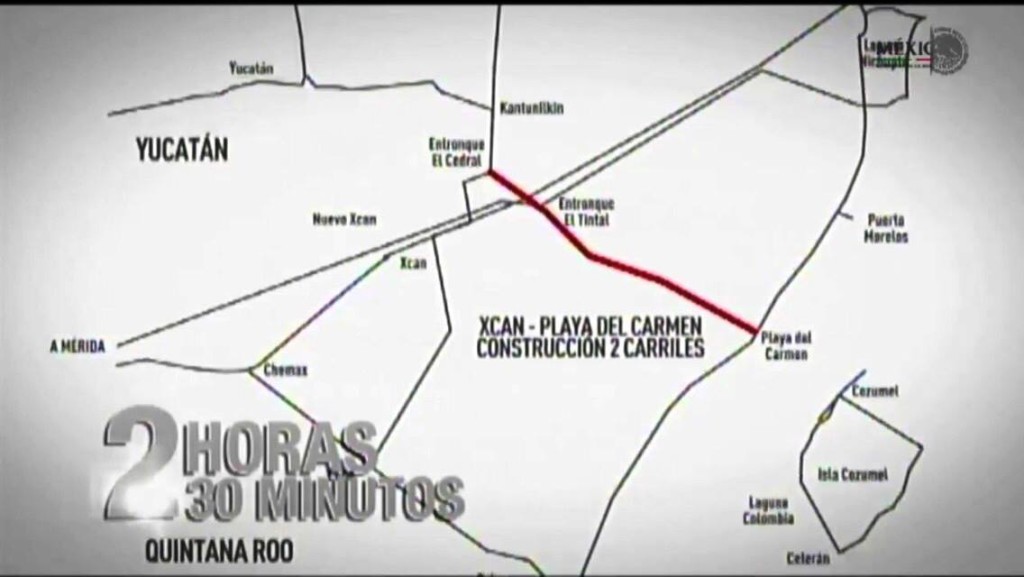 This new highway makes what closer?
Now Playa Del Carmen is more closely connected with places in Yucatan State like Merida, Valladolid, Isla Holbox, Chichen Itza, Ek Balam and Rio Lagartos. This highway alleviates the need to go to Cancun to get on the 180 Highway that goes to  Merida or drive south to Tulum and dive to Valladolid this way. For example what used to take about 2 Hr 15 min to drive to Valladolid, you now can do it in about 1 hour 30 minutes and Merida is 1 hour and a half closer.  It is a considerable amount of time saved.
Not only does this make it faster for busses to reach Chichen Itza ruins and tourist to arrive at amazing destinations faster, it also means that the farmers and producers of goods can transport things to the Riviera Maya much more efficiently.
Environmental Considerations for this highway
Since this highway cuts though the virgin forest you can imagine there were environmental concerns. Many wild animals live in this area.
One of the first things you will see is what looks like nets crossing the highway. It might look like insulated cables or something still under construction but is actually for monkey crossings. There are many of these along the road. So if you are traveling especially early in the day or late evening, look up and you just might see a family of monkeys crossing overhead on their own highway of sorts.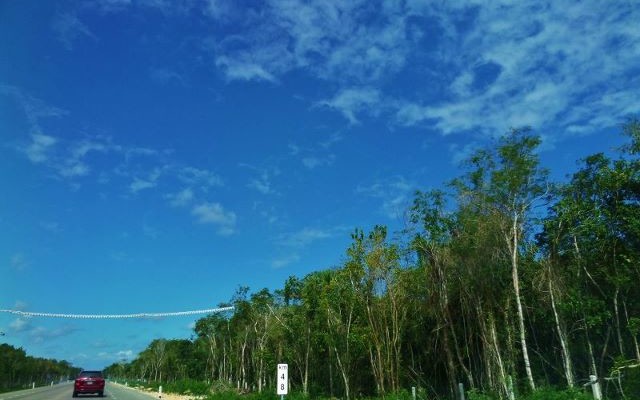 For animals that stay on the ground, the highway is fenced off so animals do not run across it. They have build bridges and tunnels for the animals to safely cross under the highway. Animals are funneled to these crossings so you as a motorist can worry less about hitting one of them.
Price of the toll on the 305 Highway
From Playa Del Carmen to the reach the 180 highway and on to Valladolid it is 230 pesos each way. Once you are on the 180 Highway that runs between Cancun and Merida you will come to another toll booth after Valladolid. You would pay here if you are continuing on to Chichen Itza or Merida. If you are going to Isla Holbox the toll is 97 pesos each way. Once you leave the new road you connect with the road that goes straight to Chiquila where you catch the ferry. This section of road is still a local road.
You will drive all the way from Playa Del Carmen to the end of the new road before you pay. They are very helpful at the toll and will point you in the correct direction to your destination.
Note: There are no gas stations on this new highway and no stops.
Enjoy this new access to all the marvels of the Yucatan just in our backyard all thanks to this new highway!
Our brief video to show what driving is like on this new highway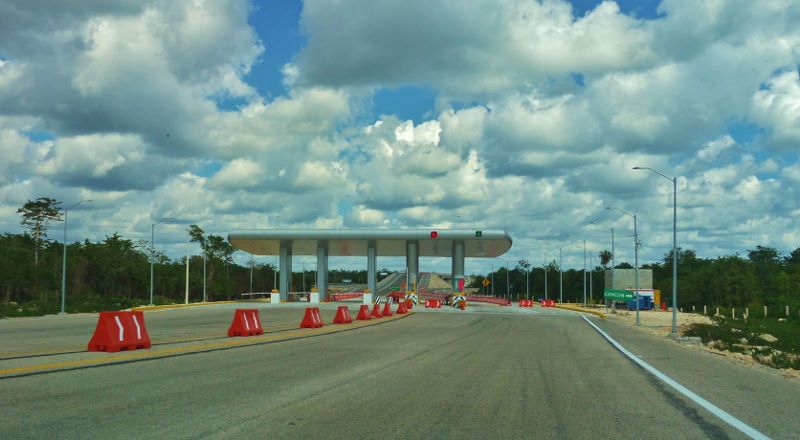 Have you taken this new highway? What did you think? Is it worth it for you to take this road and pay the toll? We would love to hear from you in the comments below.