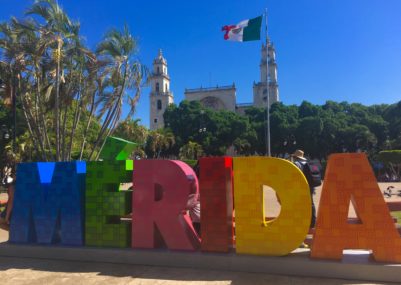 Merida Yucatan
Merida Yucatan is one of the destinations in the Yucatan Peninsula not to be missed. This large colonial city has a lot to offer visitors. Everything from museums, colonial architecture, Maya history, shopping and great food can be found in Merida. Here is our guide for the first-time visitor to Merida Mexico.
Merida was founded in 1542 and named after a city in Spain. Today it is the largest city in the Yucatan Peninsula and the capital of the State of Yucatan. There are about one million residents in the city of Merida.
In recent years there has been an influx of people moving the Merida Yucatan to buy old colonial buildings to restore them. This has helped create a renaissance of the city's colonial past. Visiting Merida gives a contrast to the other side of the Peninsula which offers large resorts, a modern feel, more mass tourism and Caribbean beaches.
There is a considerably different feel to tourism in Merida compared to Quintana Roo state. Merida appeals more to tourist looking for cultural events and activities and to more independent travelers. We hope you get to explore this fascinating city and with our guide you get to see some of the highlights.
Our video introduction to Merida Yucatan
Here is just a glimpse at some of the things you can see in Merida Mexico. It is a colorful colonial city for sure that has a lot to offer. All of the things show in the video, and more are mentioned in detail below.
Our map of Merida of all the places we mention in this article
When most people go to a new place, they want to know where to stay and what areas are good to see. We help you with this map with two shaded areas. The red area is the central area where you can stay and be within walking distance of most attractions. It is also the colonial heart of Merida. This area is great to stay in if you do not have a car while in Merida.
The shaded blue area is also a good place to stay in general. It is close to the center but might afford more space including more parking if you drove to Merida. In this area you might also find some nicer B&B or smaller hotel options with good value.
Things to do around the Zocalo in Merida
The main square or zocalo as it is called in Spanish, is the heart of Merida. This is where most tourist start their exploration of the city. Each side of the zocalo has something of interest. Here you can spend a couple of hours just exploring. We start on the Northeast corner at the Palacio de Gobierno.
Palacio de Gobierno
This green colonial building was built in 1892. Don't let the guards by the door throw you off from going in. Enter and pass through the courtyard and up the stairs in the back. Make your way to the front of the building on the second floor to see the ballroom and views of the zocalo and cathedral.
Cathedral of Merida
Cathedral de San Ildefonso is the official name of this church. It is one of the oldest cathedrals in the Americas. It was completed in 1598. The stones used to build it were taken from Mayan temples in the area. Even today you can see Mayan carvings in some places in the cathedral walls.
Pasaje de la Revolucion
This is between the cathedral and the Macay Museum. Here you can find art exhibits under a covered glass atrium. There are also a few shops that line the passageway.
Macay Museum
Museo de Arte Contemporáneo Ateneo de Yucatán or MACAY for short, is a modern art museum. Entrance is free. Hours are 10:00am-6:00pm Monday, Wednesday-Sundays. Closed Tuesday.
Museo Casa Montejo
The Casa de Montejo was built between 1542 and 1549 by Don Francisco de Montejo. Up until 1980 family members lived in this house. Then it was purchased by the National Bank of Mexico and restored. It then opened as a museum.
Today you can tour several ornate rooms of this historic house.
Entrance is free. Hours are Tuesday-Saturday 10:00am-7:00pm. Sunday 10:00am-2:00pm Closed Mondays.
Palacio Municipal
This is the city hall of Merida. It was built between 1734 and 1736.
Museums to see in Merida
There are three main museums that are of interest to first time visitors to Merida. Of course, there are dozens of other options that range in art, small oddities to haciendas. See the above section on the main square for information on the Macay Museum.
Gran Museo del Mundo Maya

. This modern looking museum houses the current state of Mayans living in the modern world and also examines the Mayan past in the Yucatan Peninsula.

Hours

: open 8:00am-5:00pm Wednesday-Monday. Closed Tuesdays.

Entrance price

: 150 pesos for non-Mexicans and 100 pesos for Mexicans. (If you are interested in Mayan culture, also be sure to check out the

Museo Maya in Cancun

. This is another excellent museum about the Mayan culture).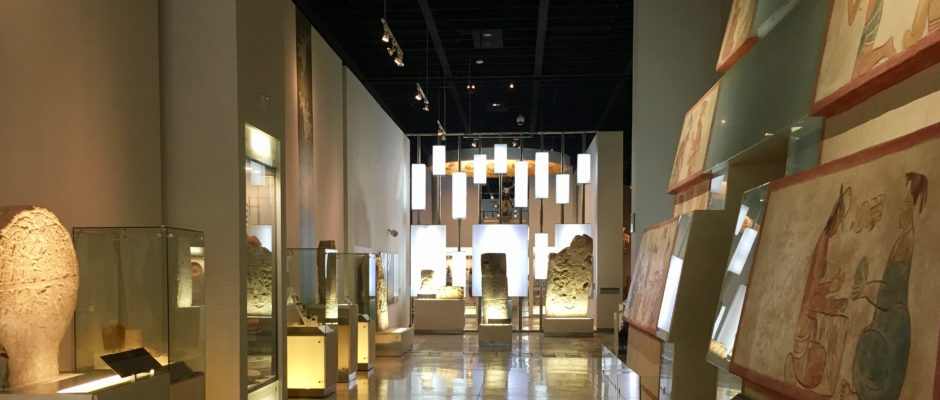 Anthropology and History Museum. This museum has a lot of Mayan artifacts from around the area and peninsula. This is a well-done two-story museum with an impressive collection. Hours: open Tuesday-Sundays 8:00am-5:00pm. Closed Mondays. Entrance price: 55 pesos.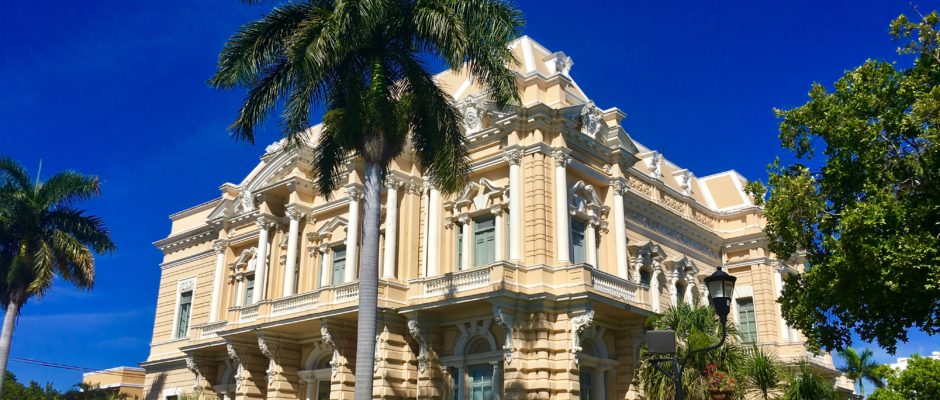 Haciendas to visit outside of Merida
Haciendas were not just country homes for the wealthy. These large estates were mainly built around the henequen industry. In the late 1800's there was a boon in the production and many haciendas around Merida were built. Today you can visit these haciendas in their various states of conditions.
Hacienda Sotuta de Peon
This hacienda is one of the most popular ones to visit because it is a living museum. You can see how henequen was produced in the same manor it was about 100 years ago. Here you can take a tour and see the henequen fields. This makes for a good half day tour from Merida. For more about visiting Hacienda Sotuta de Peon and staying there, see our article and videos here.
Hacienda Yaxcopoil
One of the most important haciendas at the time was Hacienda Yaxcopoil. It covered nearly 22,000 acres of and. Today you can visit this private charter museum and roam the grounds. You are able to see the main house, henequen shedding plant, and various other buildings that supported all the workers.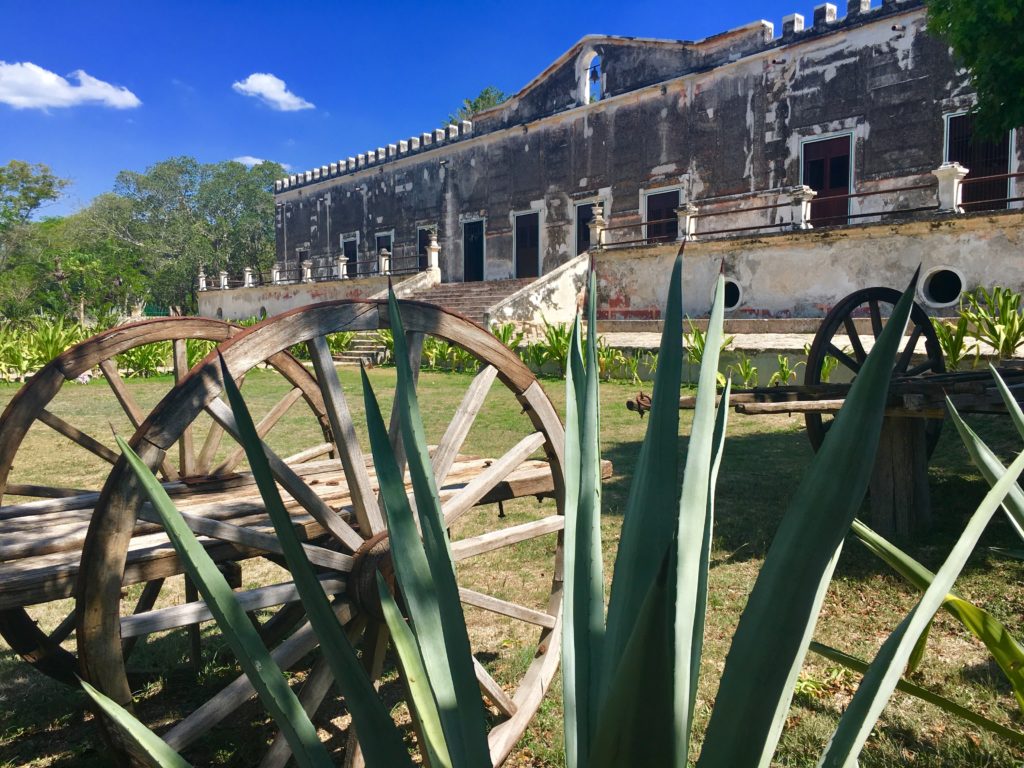 Hacienda Yaxcopoil just outside of Merida.
Mayan ruins near Merida to visit
The three main ruins that are visited from Merida are Uxmal, Mayapan, and Dzibilchaltun. Uxmal is the furthest to get to and will take a good part of a day to visit. Mayapan and Dzibilchaltun are 15 and 30 minutes away respectively.
All of the ruins are best seen if you have a car. If you are only going to go with public transportation, Dzibilchaltun is easier to get to with colectivos and Uxmal is accessible by bus.
Uxmal Mayan ruins
Uxamal is the largest of the three Mayan ruins near Merida. This are highly recommended if you have time to visit. They are the most impressive of the sites in the area. Compared to Chichen Itza, Uxmal has far less people visiting, and you can enjoy your time here more.
Uxmal is on what is called the Ruta Puuc, a tourist route south of Merida. This area has haciendas, cenotes and caves and Mayan ruins to see.
Hours and entrance price for Uxmal
Uxmal is open from 8:00am-5:00pm. Entrance for non Mexicans is 212 pesos.
Mayapan Mayan ruins
Mayapan is a 30-minute drive from Merida. This site makes for a nice 1/2-day trip. The site is very compact, and one cannot but help think that it is like a mini Chichen Itza. Several of the structures are very similar, except smaller at Mayapan.
Most of this site is in the sun but it is a fairly compact site. Not as many people visit here, so you will have more space to yourself.
Hours and entrance price for Mayapan
Mayapan Mayan ruins are open daily from 8:00am-5:00pm. Entrance is 40 pesos. Parking is free.
Dzibilchaltun Mayan ruins
Just about 10 miles north of Merida Yucatan you will find the ruins of Dzibilchaltun. There is not as much to see at these ruins but what makes them more interesting is the museum and the fact there is a cenote. Most Mayan sites do not have a museum attached to them. This museum, albeit 1970's style, still offers a good selection of Mayan and Spanish Colonial treasure.
The ruins are spread out so expect to walk while visiting. The cenote is open for swimming.
Hours and entrance price for Dzibilchaltun
These ruins are open daily from 8:00-5:00pm. Museum is open daily from 9:00am-4:00pm. Entrance is 142 pesos; this includes the museum and ruins. Parking is available for 20 pesos.
Restaurants for tourist in Merida
Merida Yucatan has an amazing array of restaurants to choose from. You can have local Yucatecan food or high-end steak houses. Of course, as the first-time visitor, you might be looking for something unique to the area. Here are several eating options that cover a wide span of interest.
Mercado Lucas de Galvez
Eating at the Mercado Lucas de Galvez is about as local as it gets. Here you can get a low-cost meal at one of the food stalls on the second floor of this market. One of the best things to try is sopa de lima (a chicken soup with tortilla pieces and lime). You can have this meal for just a few dollars.
Also walking around the market you will find cut fruit, tamales, panuchos, kibis and salbute stands.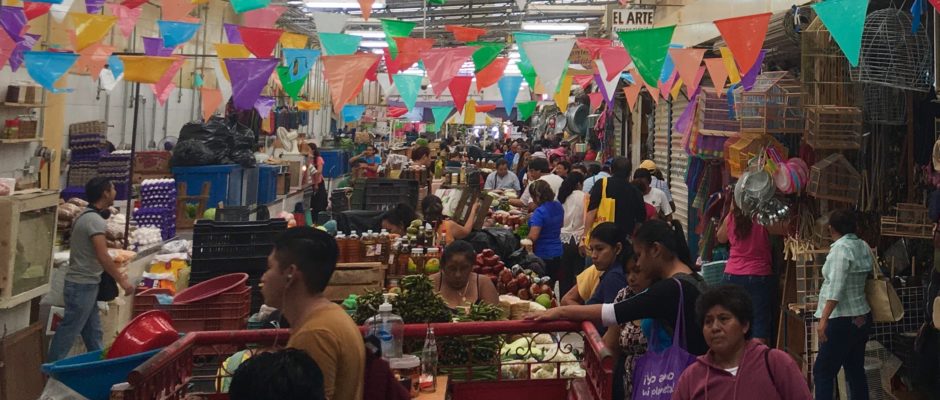 Chaya Maya Restaurants in Merida
This is a one stop restaurant for all food Yucatecan. Chaya Maya has a full range of local food and has been a tourist mainstay for years. You might pay a few more pesos for the meal but this is a good option to explore some local foods in a nice clean restaurant.
Note: There are two locations of Chaya Maya in the downtown of Merida. We much prefer the location on Calle 55. Both locations are marked on the map.
Amaro Restaurant
This restaurant is right in the downtown near the zocalo. The charm of this restaurant is the colonial courtyard where you can dine and the live music each evening around 8:00pm.
Rosas & Xocolate Restaurant
This is a well-known restaurant for a nice dinner or lunch. Rosas & Xocolate is located on Paseo de Montejo. This makes for a nice stop if you are exploring Paseo de Montejo and visiting the museum there.
Café Montejo
A little out of the center but worth a trip for having a nice breakfast. This small café has a good breakfast menu, coffees and fresh cinnamon rolls and other pastries coming out of the oven in the morning. There is also a nice courtyard for dinning in. Here you get good value and quiet courtyard all while feeling like you are a local.
Café Montejo is on Calle 59 between 72 and 74. Open 8:00am-3:00pm Monday through Friday for breakfast.
Where to stay in Merida Mexico
To get the most out of your trip to Merida we suggest you don't stay at any chain hotels. Part of the charm of Merida Yucatan is the colonial architecture. Many of the smaller hotels and Bed & Breakfast will afford you the opportunity to see up close and personal the way that people have lived for centuries in the area.
What areas are best to stay in when visiting Merida?
This is always important information to know when visiting a place for the first time. You don't want to end up on the outskirts of town or in an area that is not near many of the tourist attractions. We made the map above to give you a general idea of where to stay when visiting Merida. See the two shaded areas of the map.
Budget options for staying in Merida
Nomadas Hostel. Calle 62 No 433 x 51, 97000 Mérida, Mexico. This has been a long time favorite of travelers to Merida. It is a clean and a more modern hostel with a tempting outdoor pool for those hot days in Merida.
Hostal Trotamundos

Calle 55 No 512 x 62 y 64, 97000 Mérida, Mexico. This is a small size hostel in a very good location for touring the city. There is access to the kitchen, basic rooms, nice courtyard and Wi-Fi.
Midrange options for staying in Merida
El Gran Hotel. Calle 60 x 59 no. 496, Mérida, Mexico. This historic hotel will transport you to a romantic time with the colonial building. This hotel seems to be a very good value for what it is. The location is very central and just off the zocalo.
Koox Art 57 Boutique Hotel. Calle 57, nº 453-A entre calles 66 y 68, Colonia Centro, Mérida, México. This hotel will give you a taste of local culture and colors all the while giving you a central location in the downtown.
High end lodging in Merida Yucatan
The Diplomat Boutique Hotel. Calle 78, 493A entre Calle 59 y 59A, Mérida, México. This is where style meets old world charm meets good design. This hotel is good for those that are slow travelers and want to enjoy a little luxury along the way.
How to get to Merida from around the Yucatan Peninsula
Driving to Merida
Most people come from either Campeche or Quintana Roo states to Merida Yucatan. Good condition highways connect all points around the peninsula. Coming from Playa Del Carmen or Cancun there are toll roads that go to Merida. From Playa Del Carmen you would take the new toll road to the 180 Highway.
Bus to Merida Yucatan
Most bus travel is done on ADO bus line. The main bus station is called CAME. It is located by the intersection of Calle 70 and Calle 69. Since Merida is the hub of the Yucatan, you can find frequent busses to all cities on the peninsula. There are some smaller bus lines that go to medium cities in the area.
For very small towns around Merida, you will need to find the individual stops around Merida for the colectivos and small busses that go there.
Flights to Merida Mexico
Merida International Airport (MID) is very easy to navigate and receives direct flights from a variety of destinations including Dallas Forth Worth (DFW), Houston (IAH, Miami (MIA) and more. If you decide to fly, we recommend renting a car at Merida Airport and exploring some of the many incredible things to see and do in the Yucatan peninsula.
Other colonial cities in the Yucatan
If you would visit other colonial cities in the Yucatan Peninsula, be sure to check out our article and videos on Izamal and Valladolid.
Have you been to Merida Yucatan before? What did you think? We would love to hear from you in the comments below.