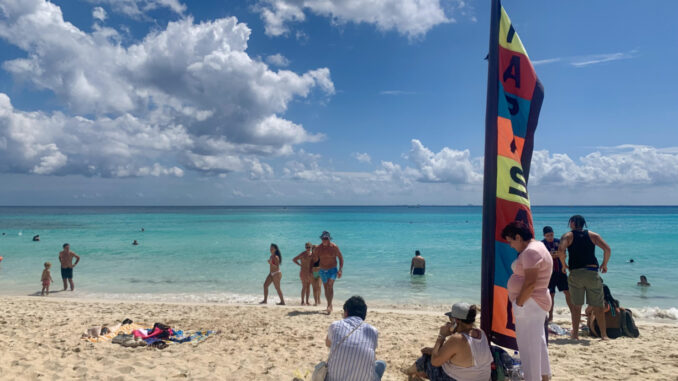 What are the best areas of Mexico to buy real estate?
If you have thought about moving to Mexico, you have thought about where you would like to live. Many times, people that are transitioning to Mexico, decide to invest in real estate in Mexico and use the property to live/rent out the property. Mexico is a large country touching the Gulf of Mexico to the Pacific and has a multitude of different climates and feels to different areas. There are also many factors that go into a decision where to buy like budget, how close are services, weather, people, rural or urban, and many other factors. In this article we are going to focus on:
What are some of the popular place's foreigners buy in Mexico.
Some of the advantages and disadvantages to areas.
What are the better areas for renting and ROI.
Why so much of the coast of Mexico is not that occupied.
And why Mexico continues to attract more people to move to it.
Note: This is an overview to the most popular destinations in Mexico for foreigners and investments. This is just a guide to help people get started and maybe narrow down some options, then doing further research on each one.
What areas of Mexico are popular with foreigners for real estate?
Mexico is the 14th largest country in the world and 11th most populous country. So, with a big country, there must be tons of places to look at real estate, right? No. There are lots of towns and cities, but most foreigners like to live either near the beach or in a charming cultural area of Mexico. The turquoise waters of the coast and cultural aspect of Mexico are big draws, as are lower cost of living expenses. With these factors are taken into consideration, it really narrows it down to about 20 options where people like to invest in real estate in Mexico.
Advantages and disadvantages of different areas of Mexico
Since Mexico is a large country, we will list some of the more popular place that people decide to live in, and we will mention some of the advantages and disadvantages of each one. Let's art on the west coast and move east across Mexico.
Baja California
Baja California (Cabo San Lucas, La Paz). This area is very popular with Californians since it is a direct drive or flight down. This area is considered desert and has a dry climate. You can get great ocean views here, but you will be paying more for most things. The area is known as being more expensive and many that visit think it feels like the US and prices for going out are similar. Most people choose one of the above places in Baja California to live. There are a few other smaller places on the peninsula that people are like Todos Santos.
Mazatlan
Mazatlan. Once known as a pacific port of call and beach destination, this area has had its ups and downs. Mazatlan is known as a cheaper place to live. It is a large enough city to have all services and all the shopping malls you would want. It is not a cultural hub in Mexico but does offer cheaper living next to the beach. The biggest downside to living in Mazatlan is the cleanliness of the city and knowing that it is not the most popular place even for Mexicans for vacation.
Puerto Vallarta
Puerto Vallarta has been popular with foreigners since the 1960's when Hollywood stars started to visit this Pacific beach town. Puerto Vallarta is one of the more popular places for foreigners to buy. It has a wide range of accommodations, and a lot of different areas to buy in. Puerto Vallarta appeals more to west coast Canadians and Americans since flights are easier to the west side of Mexico. The perks of living here are a well-trodden path of expats that have already laid the groundwork for making it easy. You have good beaches, lots of side trips to explore, big enough city to find most things, and airport for easy access. These are all the good points about buying here. The downside is mainly the cost. It is popular and prices per square meter are some of the more expensive in Mexico. Puerto Vallarta is also partially hilly, so anyone with mobility issues might find the hills, cobblestone streets and crazy tall sidewalks a bit much to manage. While this can be a challenge in many parts of Mexico, the added cobble stone streets in the Old Town and many condos being built high up on the hills might limit some.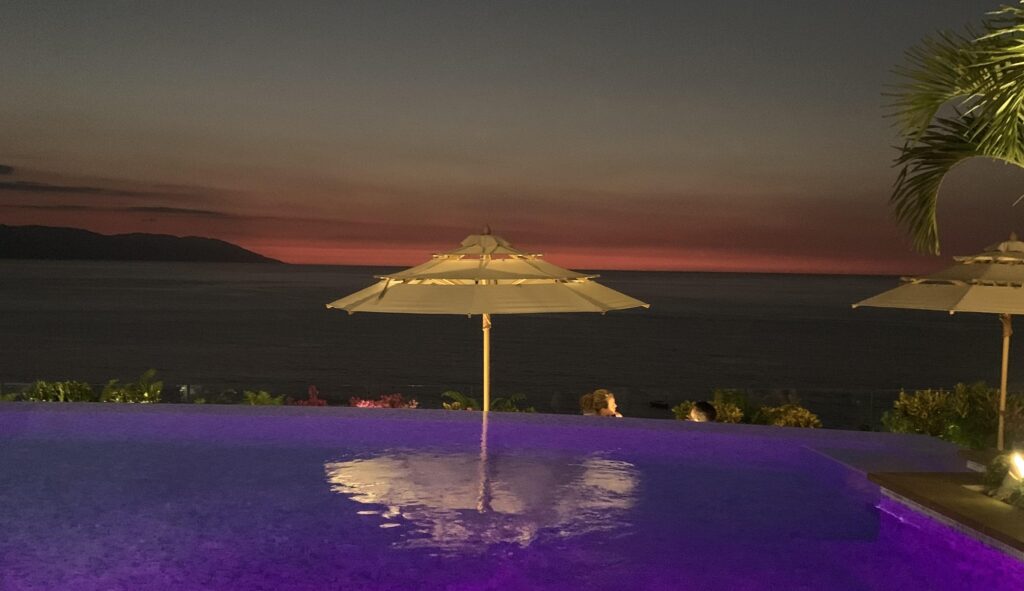 Southwest Pacific coast of Mexico
Almost all of the coast south of Puerto Vallarta is not that popular with foreigners for investing. There is the city of Acapulco, which is well known, but part of the reputation is for the crime. Acapulco has been off the map for a while and only until crime is under control, then it will be attractive again for investment. There is a large area of Oaxaca state, but there are only smaller towns along the coast that do not offer enough as of now for people to invest in the area. It is however an area to watch for the near future as this area grows. This area offers a lot of potential growth and there are some people starting projects along the coast.
Now that we have gone down the west coast of Mexico, let's look at the center of the country and talk about some of the towns where people invest or plan to live.
San Miguel de Allende
San Miguel, as it is called for short, is a bastion for older retirees. The cultural scene, climate, and fellowship of other expats often is a draw for here. Some of the upsides are the quality of homes constructed, secure areas, decent shopping, weather and the large expat community all offer a fairly good quality of life for living in Mexico. Some of the downsides are the higher cost of living since it is a popular place for foreigners. It is drivable to other cities larger than San Miguel but there is no airport. Usually, it involves a two-hour drive to one of the closer airports to take off. For investors, it is possible to have rental properties here, but it is not as popular for renters since San Miguel is more of a place for retirement age folks. Most people looking to live in the area buy their own or build their own home.
Queretaro
Just south of San Miguel you can find the city of Queretaro. Queretaro has a population of about 2.3 million people. The city has been growing sufficiently, even the government wanted to put a high-speed train between Mexico City and Queretaro. Queretaro is a younger and more modern city with a colonial past. This area is getting more popular with foreigners with children because of the job opportunities, affordability, schools and services of the city. The pluses to this area are it is central in Mexico, and you have a good transportation hub to leave from. It is a large city with all services you need. The downsides are it is not considered a cultural hotspot and not as famous as most other places mentioned here. This city is more for perfunctory living where having access to services is highlighted over the cultural aspects of living there.
Mexico City
Mexico City is not really a place in Mexico that people move to retire or move to enjoy nature. Mexico City appeals to younger people that want to have all the city has to offer as well as the energy of being in a big city. Lately it has boomed recently with digital nomads moving in and causing rental prices to shoot up. The type of people that buy something in Mexico City fall into three types. 1. Younger professionals that have funds to buy a condo and plan on staying a few years or more. 2. More wealthy people that want a second or third home in Mexico City. 3. The older couple or single retiree that likes city life.
The advantages to living in Mexico City is the access to many world class museums and attractions, just about any service you can imagine can be found, it is a domestic and international travel hub, and houses many international corporations for job oportunities.
The disadvantages are going to be more city related living problems. Mexico City is huge and has big city pollution problems. You will have less space for living or pay more per meter. Overall, cost of living can be one of the highest in Mexico. If it is just from an investment standpoint, Mexico City does not get the volume of short-term vacation stays that make other areas much more profitable.
Guadalajara and Lake Chapala
Although Guadalajara is one of Mexico's largest cities, not too many foreigners live there. Many choose to live by Lake Chapala just outside of the city. Guadalajara has its good points like many attractions and day trips available, but unlike Mexico City for example, it is very spread out and does not offer a ton of reasons to live there. Lake Chapala has become a bastion of expats because of the smaller artistic communities on the lake.
The advantages to this area are the large city access, great airport with many connections, and temperate climate. The Lake Chapala community offers good support for expats and people living in this area might not need as much Spanish right away. Getting out of the cities, your cost of living will be somewhat lower, although property prices are more because of popularity.
Some of the disadvantages to the Guadalajara and Lake Chapala are, Guadalajara has a comparatively small expat population, and this tells you is not as popular as other places. Lake Chapala can look beautiful and is a natural area, but it also suffers from pollution problems and when it is the dry season, it is very dry and dusty.
Oaxaca
Oaxaca is known for its food culture and is one of the most culturally rich areas of Mexico that people move to. Oaxaca city is the capital of Oaxaca State. It is the largest city in the state and offers residents a long list of services that satisfy what some people look for. Oaxaca City is one of the top three most culturally rich areas of Mexico, the other two being San Miguel and San Cristobal.
Certainly, some of the advantages of living in Oaxaca is the food markets and many towns surrounding the area where artisans create things each day. The airport is fairly good and has short flights to Mexico City.
Some of the disadvantages to here are the cost of being where you want to live. The cultural heart of Oaxaca City is about 12 blocks by 12 blocks and the city is a one-story tall kind of place. So, there are very few places for sale in the center and prices for old colonial homes is at a premium. So, from an investment standpoint, Oaxaca is only an investment for the soul and not to make money off of real estate in our opinion.
San Christobal de las Casas, Chiapas
San Cristobal (as it is known) is a high mountain town that is the cultural hub of Chiapas. Here you can feel a bit removed from the world and that can be a good thing. You are surrounded by culture, have food markets and can discover many of the local fruit and liquor that is only known locally. The advantages of San Cristobal are the lower cost of living. San Cristobal and the area is a low-income area and has many indigenous peoples. The climate is much more seasonal here and some might like the fresh air rather than the hot beaches of Mexico. The disadvantages are being a little more remote and separated from other parts of Mexico. The closest airport is Tuxtla, which is not far, but it is the main option and is a second-tier airport.
Most people that buy property in this area do so as a principal home. This area is not changing rapidly and likely not to see a boom anytime soon, but rather moves along at the speed of traditions. There is a vibrant Airbnb market in town, but there is a lot of competition and not too much easy money to be made in part because it is known as a more affordable area and people cannot charge a lot.
Merida and the Gulf Coast, Yucatan
Merida and the small towns along the coast are popular with Americans, Canadians and Europeans. Not only is Merida the cultural capital and capital of Yucatan State. It has about one million residents making this city large enough to find anything you might want. The colonial charm, safe area, close proximity to the beach and vibrant art and restaurant scene makes Merida an attractive option for some.
The advantages of Merida and surrounding areas are the fact many expats have come before you and you can benefit from the many personal experiences of people that have bought and renovated properties in the area. The Gulf of Mexico has nice beaches, just not always the same turquoise as the Riviera Maya. The coastal areas near Merida offer some of more affordable beachfront compared to many places in Mexico. Merida has its own airport (MID) and is close enough to use Cancun's airport as well. Many also like the old colonial homes that offer old world charm. One other project that is affecting investment in the area is the Tren Maya. this will connect Merida with several southeastern states.
The disadvantages of Merida are first the climate. It is hot in Merida and as the city has grown, so have the amount of paved surfaces. Although, many locals have a second home at the beach, this gives residents a chance to cool off during the hot months.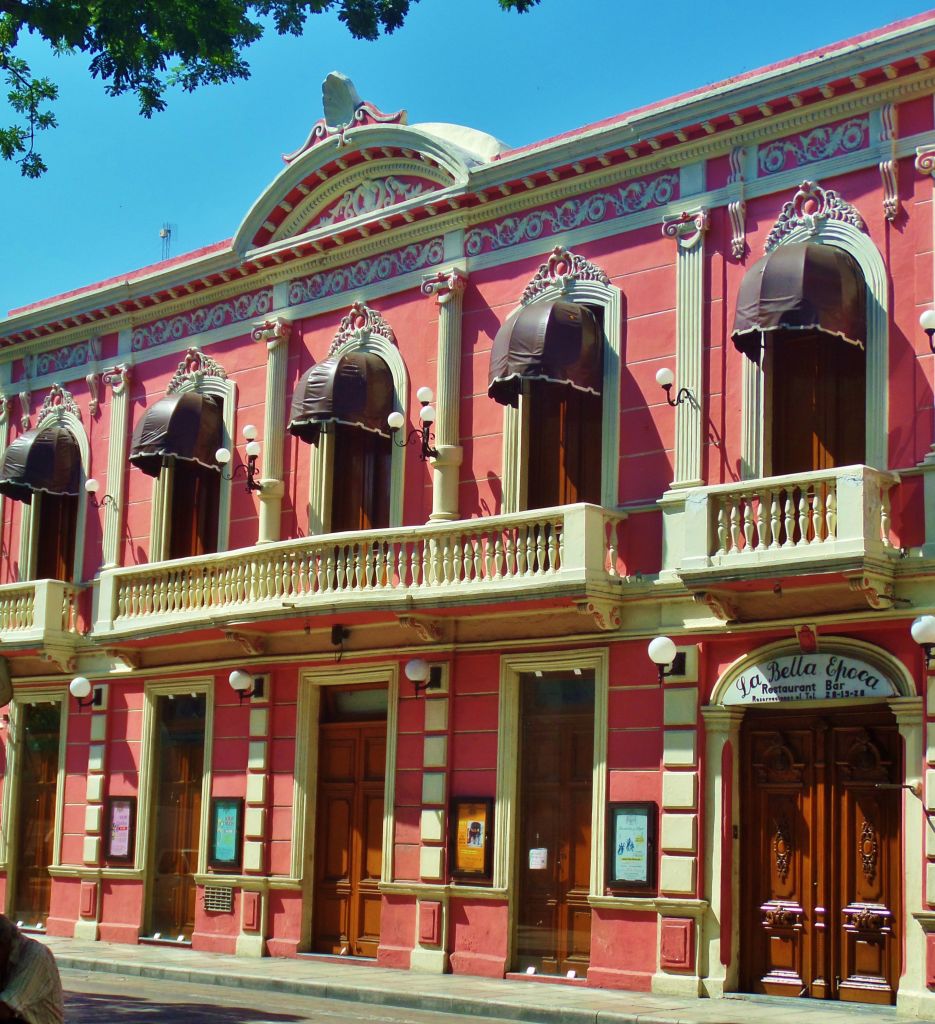 Riviera Maya, Quintana Roo
The Riviera Maya is well known around the world for the good beaches, all-inclusive hotels, Tulum, and Mayan ruins among other things. It is a huge part of Mexico's tourism economy. Because of this, many towns and cities have been growing because of the jobs offered and people moving to the area. Tulum and Playa Del Carmen are hotspots in the Riviera Maya and these two markets the biggest in the Riviera Maya.
Some of the advantages to the area are the obvious beaches, Caribbean waters, international feel, higher standard of living in general, enough size to Playa Del Carmen for example, where you can find most things, you are looking for. Because tourism is such a high percentage of jobs, English is more commonly spoken as a second language.
Some of the disadvantages to the Riviera Maya is the feeling you are not in "real Mexico". It can feel like a separate country at times. It is also fairly new. Most everything is from the 1970 to present. So, you don't get a lot of good old architecture nor are there as many traditions and cultural events. The climate is also something that has to be delt with. It is hot almost year-round in the Riviera Maya.
The above, has all been the main places that people decide to invest in Mexico. There are also many off the beaten path places to consider. We have this article that focuses just on the Yucatan Peninsula and some of the smaller locations. We also have this article taking about what it is like to move to a small town in Mexico where you might not run into many expats.
Also just below the Riviera Maya is Bacalar
Bacalar is the lank of seven colors of blue and is a stunningly beautiful place. If you have thought about real estate in Bacalar, see our article and video below. This area is becoming more popular due to the new Tulum Airport and Train Maya.
What are the better areas for renting and ROI
If your intention is to buy something and rent it for a while, you will be looking at the return on your investment (ROI). Since most banks in most countries do not give good interest rates for saving, investing your money can be a good option.
Year on year here in Mexico we see the touristic destinations offering the better ROI on real estate investments in Mexico. The top areas are the Riviera Maya area, Puerto Vallarta and surrounding area, as well as Cabo San Lucas. It is no coincidence these are all beach destinations as well. Infact, beachfront real estate in Mexico often offers the best ROI because of demand from tourists. People are usually willing to splurge a little on vacation and many of the more luxury properties that are beachfront can make upwards of 20% ROI. Of course, this is only for some special beachfront properties where you can get a very high ROI. Most rentals in the popular tourist destinations are currently getting between 4% and 12%. For more about ROI in Playa Del Carmen, see our article here.
The top 3 things that affect ROI in Mexico are:
Buying in a popular area that people want to rent in and following trends.
Having good management of the property. Depending on the property, you might have several options for managment.
Buying a property that stands out and decorating it to appeal to clients.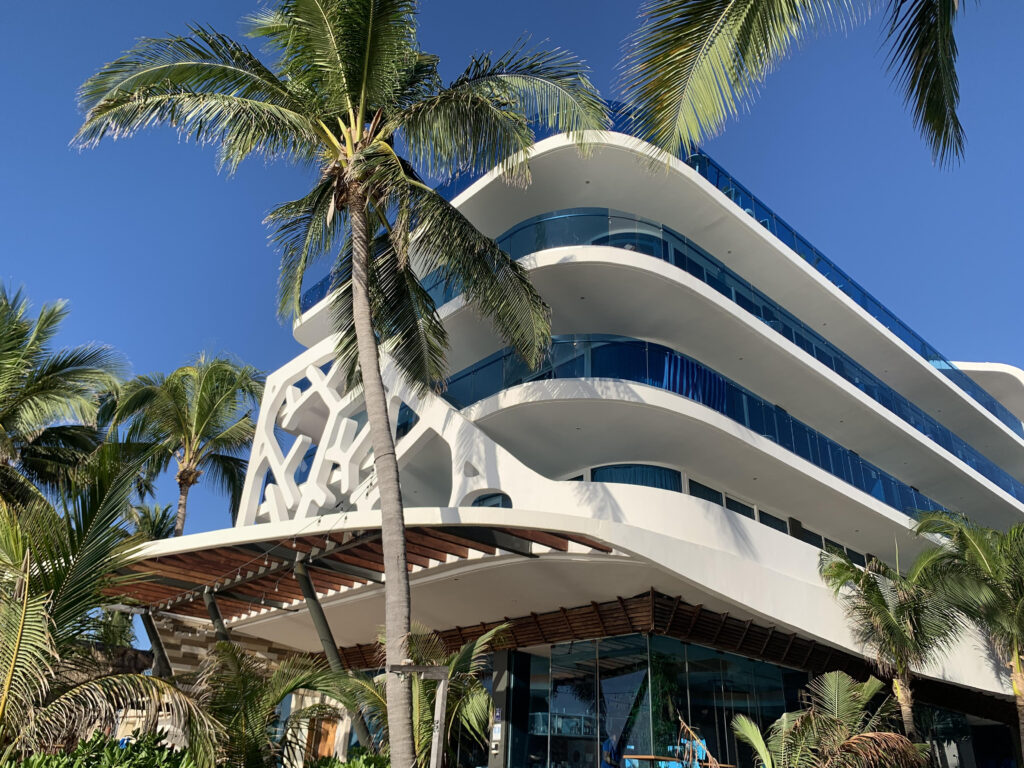 Why so much of the coast of Mexico is not that popular for buying
On a map, Mexico looks huge and has a lot of coastlines. In fact, Mexico has about 9,330 km or (5,800 mi) of coastline. So why are there not more options for coastal living? It is because of a multitude of factors there are not more beach towns to choose from. To start with, much of the coast lies in remote areas that lack services. Second, part of the coast, especially the Pacific side is very dry. Third, some parts of Mexico are known more for crime and these areas are avoided. Fourth, there are 67 federally protected natural areas in Mexico which make up about 1% of all land. Fifth, then there is another unique factor to Mexico which is ejido land.
Ejido is basically commonly held land by the locals. It is similar to how reservations were set up in the United States and land set aside for local indigenous populations. Ejido land equates to about 53.4% of all land in Mexico. So, this means that half of the land in Mexico is not able to be bought. Ejido land is divided up for use by local populations and people are given permission to use the land but do not hold a title.
So, with unique factors and just plain not hospitable places to live, there are reduced areas of Mexico for investment and why at times it seems like all the money pours into a few places.
Why Mexico continues to attract new residents from abroad
According to the 2020 census there are 1,212,252 foreign-born people registered with the government as living in Mexico. This does not mean that the thousands of people that stay for half a year or are not in Mexico on a residential visa but rather a tourist visa are not counted "as living in" Mexico. So, the true numbers could be closer to over 2 million foreigners living in Mexico. A majority are from the United States, but other places like Canada, Europe and certain countries in South America do send a lot of people looking for a new life in Mexico. So why are so many people living in Mexico and more are coming?
For those that have made the move, the answer is kind of obvious. It is the lifestyle, cost of living, location, climate and warm people that make living in Mexico attractive among other things. Mexico is a country with fairly easy immigration requirements and many people choose to become a resident of Mexico. Mexico is also a fairly stable country that makes it more comfortable to invest in. The United States has the baby boom generation retiring, and many are looking for warmer places and lower cost of living. Right now, Europe is going through a cost-of-living adjustment that is making many people looking abroad at options. All of these factors have a steady stream of people moving to Mexico.
We have also experienced a large number of digital nomads, people working online and traveling, coming to Mexico. While these are often temporary residents, they do boost the local rental market and economy. Part of the reason for the number of digital nomads is generous 6-month tourist visa that Mexico offers tourists. All of these factors are reasons why foreigners keep coming to Mexico and why some become permanent residents.
Have you thought about moving or investing in the Riviera Maya?
If you have visited the Riviera Maya, you probably thought about what it would like to live there. The Riviera Maya has urban centers, small beach communities and remote beachfront properties. It is also one of the more popular areas of Mexico to live and invest. The Riviera Maya entails Tulum, Playa Del Carmen and other popular beach towns that are growing rapidly. If you follow along on our website, you will know we don't sell real estate. We do refer people to qualified local professionals that have a good reputation and are well liked by our readers. That is why we have recommended realtors list for our area. Theses realtors both appear in our buying process guide to Mexico here. Below are two real estate agents that are on that list in case you would like to email one of them for more information about what is available locally.
Our first recommended realtor for the area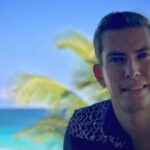 Sebastian is a licensed realtor and property advisor in the Riviera Maya. He started out in real estate in 2012. He was born and raised in Mexico City, but soon decided to move to the Riviera Maya, which was always his dream.
Fully bilingual, Sebastian is a native speaker of Spanish and English alike and therefore also 100% bicultural. He is extremely knowledgeable about the ins and outs of purchasing property in Mexico. He therefore in a perfect position to walk you through the real-estate acquisition process. This can range from property taxes to taxation on rental income, HOA fees, legal aspects of closing, financial leverage, property management, ROI, etc. He makes the investment process easier for those looking to buy in this area.
If you would like to email Sebastian directly, you can do so by clicking the email button below. Tip: If you are a phone number and best time to call also, this can speed up communication time.


Our second recommended realtor for the Riviera Maya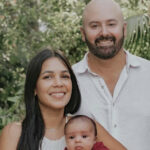 Meet Alberto. Alberto is a bilingual realtor that has worked both in the United States and Mexico. He is also an associate in a real estate company that has been working in the Rivera Maya for 27 years. After working in Texas as a real estate agent, he has turned his attention to Mexico and the market here.
Alberto focuses on the Playa Del Carmen and Tulum real estate markets as well as the beach communities around these two hot spots. Drawing on the experience of his associates of the real estate firm, Alberto guides people through the process of buying in the Riviera Maya, narrows down developers to work with, and creates relationships with clients.
If you would like to contact Alberto, you can do so directly by clicking the email button below. Tip: If you are a phone number and best time to call also, this can speed up communication time.