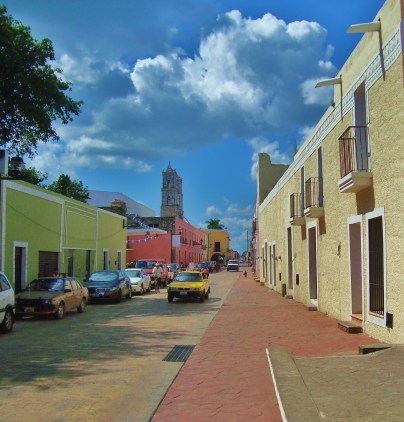 What small town living is like in Mexico
If Mexico is on your radar for places to move to you might know the popular places people like to more to. What about a little more off the beaten path? What is it like to live in a small town in Mexico? Are some of the advantages of living in a small town? What difficulties might you face? These are all things we will talk about in this article.
Of course Playa Del Carmen is not considered a small town anymore. There are however small towns in the Riviera Maya and Yucatan Peninsula that might interest you. Some people opt for a second home in a more rural area and some move from Playa Del Carmen to smaller towns as the get their feet wet in Mexico.
The usual suspects
Here are a couple of places in the Riviera Maya and Yucatan where people look for small town life.
In Quintana Roo state there are places like Bacalar, Paamul, Puerto Morelos, Solferino, Akumal, Xcalak and Coba. In Yucatan state there are small towns like Valladolid, Progresso, Izamal, Rio Lagartos, Espita, Telchac Puerto, Chelem, and Cholul.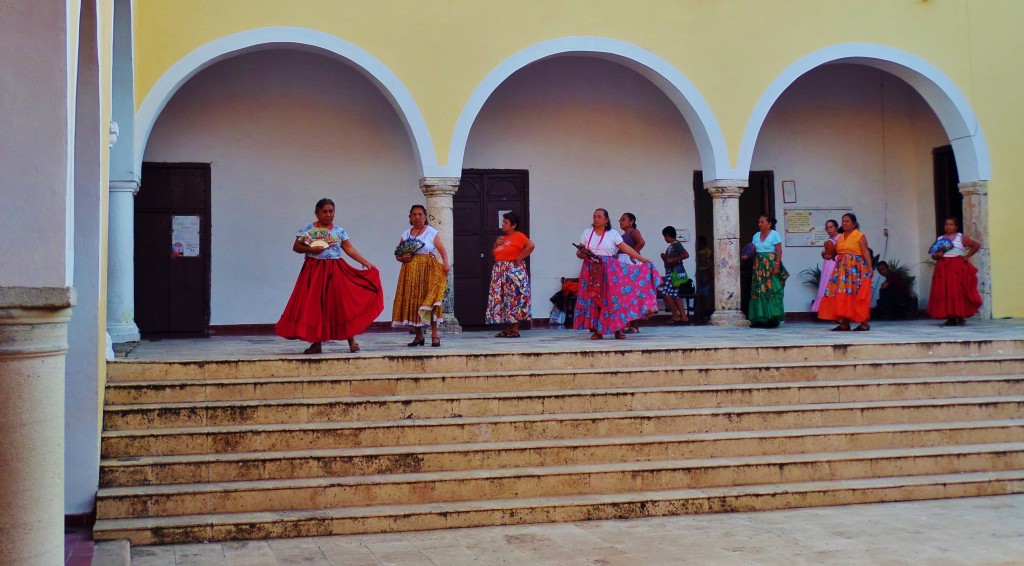 What advantages do you have living in a small town?
Peaceful conditions
As much as the news likes to portray Mexico as a dangerous place, most of Mexico is very tranquil. Small towns offer peaceful settings because you can walk around, say high to friendly faces or even bike around town. Space, greenery, and nature all pretty much on display in more rural areas. Often living in cities we forget how vivid the night sky can be or the chorus of birds in the mornings.
Even compared to nice cities or towns, small towns can be places people park their bikes without locks and crime is limited to minor things.
Lower cost of living
Wherever there is demand, there are higher prices. It is simple mathematics. Many places that expats or digital nomads want to live in Mexico are pricy considered to the smaller and more rural counterparts.
The "real" Mexico is very affordable compared to many places in the world. Mexico is a fast developing country and often surprises people that parts of it can be on par with places in Europe or the United States. There are all budgets in Mexico but the more rural places often are the ones that much more affordable.
For example the same house in a large city can cost double or more compared to a small town. Labor cost can be 25/40% less in small towns and local markets can take 25% off your food bill. Services like water, electric and even internet are often cheaper in small towns. There are however some things that the cost pretty much the same. Those being cars, high-end grocery items, store bought furniture and cost of travel to other places.
To read more about how much cheaper is living in Mexico, see our article here.
Discover the undiscovered
Mexico is full of things to discover. Even if it is not monumental to the world, it might be a new discovery for you. There are many local foods that ever make it out of areas because it is not popular or does not transport well. There are also a lot of things like Maya ruins that are in small towns that are just not large enough to make it to tourist brochures. Traditions and local festivals are more authentic in small towns and you can have a front row seat to living history.
Space for yourself
Condo life or even a house in a city will give you space to live but having a large backyard or even ranch will give you your space. If you like to be creative, you know how nice it is to have space to create. If you like gardening or just a creative space without all the distractions, small town live can be great for your creativity.
Of course having space for yourself can mean more space between you and friends. Making friends can be hard in small towns so think about importing them. Yes, import your friends from near and afar. Take advantage of the rural life, have guest bedrooms and still enjoy socializing. Some even set up a guesthouse or Airbnb so you can share the life of living in a small town.
Traveling back in time
Cities equal modern living. It is always the more rural areas that seem to retain the older ways of doing things. This can either frustrate you or fascinate you. Some of the small towns in the Yucatan for example have traditional Maya houses and preserve the way of living the same way it has been for the past couple of hundred years. Other towns can be reminiscent of the 1950's or 40's.
What things are hard about living in a small town in Mexico
Not everything is ideal about moving to a small town. If they were, everyone would live in one. Here are some of the things you need to know about and obstacles you will need to overcome.
Knowing Spanish
The further off the beaten path you are, the less people will be used to tourism and less likely to speak English. Many small towns in Mexico have high populations of indigenous language speakers. Some of these areas have limited Spanish being spoken.
If you are just looking to move to Mexico and do not speak Spanish, you have to think about how you are going to function in a more remote town. This is important since you will be setting up house and this entails buying things, decorating, shopping or perhaps building a home.
What we will say is that the Mexican people are very welcoming and willing to work with you as you learn. Many people are eager to talk with the new "celebrities" in town. This is something that is very nice about Mexico. The sooner you are able to communicate the sooner you are able to integrate and learn about local things.
Limited supplies and shopping
Even in places like Playa Del Carmen you can find it hard to shop for some things. Small towns often have one store like a Coppel or Electra for furniture and clothes. This is very limiting. Large grocery stores are limited to towns of about 40,000 inhabitants more or less. So shopping for food might include local options and larger shopping trips for the hard to get items in a nearby larger town.
It might seem more limited at first, but once you get the feel for the rhythm of the town, you figure out who sells things from their house. For example, fresh chicken and vegetables.
We will say that Amazon is now in Mexico and expanding each month. It is fairly easy to get things like small and medium size items delivered to your door.
Talking about the news and world
If you are the type that likes to shoot the breeze with your neighbors about what is going on in the world, you are going to be limited in Mexico. News on tv and internet is not that big in Mexico. This can be a good thing because people are concerned about what is going on around them instead of the world. However if you want to talk about news in Europe or somewhere like that, you often will be met with a short conversation.
You will need to adapt to talking about local things. This can be good for you since there is a lot to learn in small towns.
Everyone knows you
In small towns everyone basically knows each other or is even related in some way. An outsider is going to be the talk of the town. Everything you do will be know by the community. This can be fine unless you are a more private person.
One thing that you will note is that people often treat each other better in small towns because they know it is a small community. You will often feel the same way when living in a small place. It is like a mutual
Medical care
If you are older or need to be close to a facility for medical attention, your access will be much less in a small town. With so many retirees moving to Mexico, medical care is a high priority. Most small towns only offer a community medical center with very basic care.
Even in midsize cities in Mexico, people seek out specialist in large cities for care. The only benefit you can expect medically is the lower cost of a homecare person in a small town.
However, don't discount small towns all together based on medical care. You might be able to patch together basic care and plan on going to a larger city for more detailed doctor care. When you think about it, sometimes even in a large city it can take a half and hour to get to the hospital. Some mall towns in Mexico that have no hospitals, have ambulances that are ready to take patients in an emergency to the nearest hospitals, often 30-50 minutes away.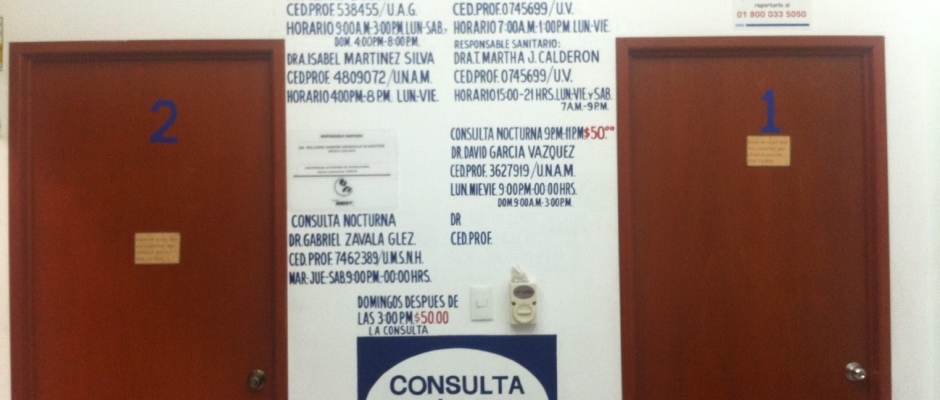 Being connected to the outside world
Almost all people moving to Mexico are wanting to stay connected to their friends and family back home. We live in an amazing time where we can video chat and message each other. The internet is key.
Internet access is random in Mexico. Some places are dead zones with no coverage and other areas have surprisingly good coverage. This is an important factor to think about when looking at places to live. There is always satellite and cellphone signal internet options to consider but these do not always work.
Conclusion
Small towns offer a lot of opportunities and some challenges. A lot will depend on your attitude and outlook. Moving with a partner or family usually will make it easier. Having a built in support network is helpful.
There are always ways to make your dreams come true. If you dream of living among locals and enjoying a small town, we hope you have found this article helpful.
Further reading about moving to Mexico
If you are thinking about moving to Mexico, you might like to read these related article:
Thank you for reading our article about living in a small town in Mexico and what it is like. If you have any questions or comments, we would love to hear from you below.