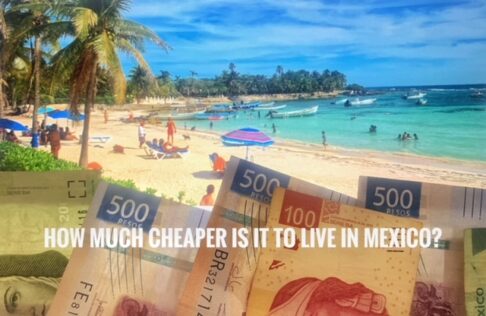 How cheap is it to live in Mexico?
One of the first things people do when starting to look at places to live outside their country is the cost of living. Mexico has long been known as a cheaper country to retire to and live in. But how cheap is it to live in Mexico? What are all the different factors that make living in Mexico cheaper or more expensive? Is Mexico a good option for you to move to? We will break down all the cost of living in Mexico and the factors that make Mexico a cheaper place to live than most other countries that expats like to move to.
Mexico usually ranks in the top 10 most affordable places for expats to move to. There are cheaper places, but you need to weigh all the benefits and disadvantages to each destination. Usually when people look at moving to another country, they consider the following:
Ease of visas for living and the cost.
Travel to and from to your home county. Most people will visit home or have friends and family visit. How much are flights and how easy is it to get there?
Cost of healthcare.
Daily living expenses like food, housing and services.
Infrastructure and how this will impact your expenses. There are some remote tropical areas that are beautiful and cheap, but if it cost a lot to set up a house and source everything you need, this can blow your budget. Finding that correct mix of cost, location, culture, and ability to get a visa is all important when figuring out of a place is affordable and an option for you.
Of course where you are in your life will impact how much savings or if you need to work in your new country. We will talk a little about this next.
Mexico cast a wide next for people looking to move
It used to be that it was mainly retires looking to move to Mexico to live out the golden years with less expense. Mexico has garnished a wider appeal of late to families with children, digital nomads, young couples, investors, and people looking for a second home. The expat scene in Mexico is varied and also more crowded. In fact, Mexico is one of the top countries for people to move to as well as a tourist destination. This means that there are going to be a wide range of people reading this article trying to figure out what to budget for living in Mexico. We will try to accommodate all the different groups and level of standards that people want to budget for in this article.
What areas of Mexico are the cheapest and most expensive to live in?
We will narrow the categories down to four groups for places to live in Mexico. The most expensive places to live are coastal communities where there is a lot of tourism, beautiful beaches, and foreign influence. These factors have raised the prices and standard of living. The cheaper areas are more rural area where agriculture is a larger part of the economy, life is more traditional and some services might not be available.
What are the most expensive areas of Mexico to live in?
The most expensive places to live in Mexico are the Cabo San Lucas area, Cancun, Puerto Vallarta, Tulum, and Playa Del Carmen. These areas all have a lot of foreigners living there. Many of the condos are similar to other countries in level of comfort. Most services can be found in these areas. English is more commonly spoken as well. See our article on where expats live in Mexico's Yucatan Peninsula.
The second most expensive areas of Mexico to live in are big cities like Mexico City, Monterrey, and Guadalajara. These are large cities with higher rents and real estate prices. The standard of living can be high, but you also pay for it. Large cities offer a lot of conveniences, albeit with less space.
Important reminder: Many think of Mexico as a poorer country and might even expect things to be cheaper. It is important to know that Mexico has all levels of wealth. Some of the richest people in the world live in Mexico. Many expats discover that even they cannot keep up with some Mexicans when it comes to dining out, staying at luxury hotels, and driving a nice car. All levels of classes exist in Mexico, albeit less at the top.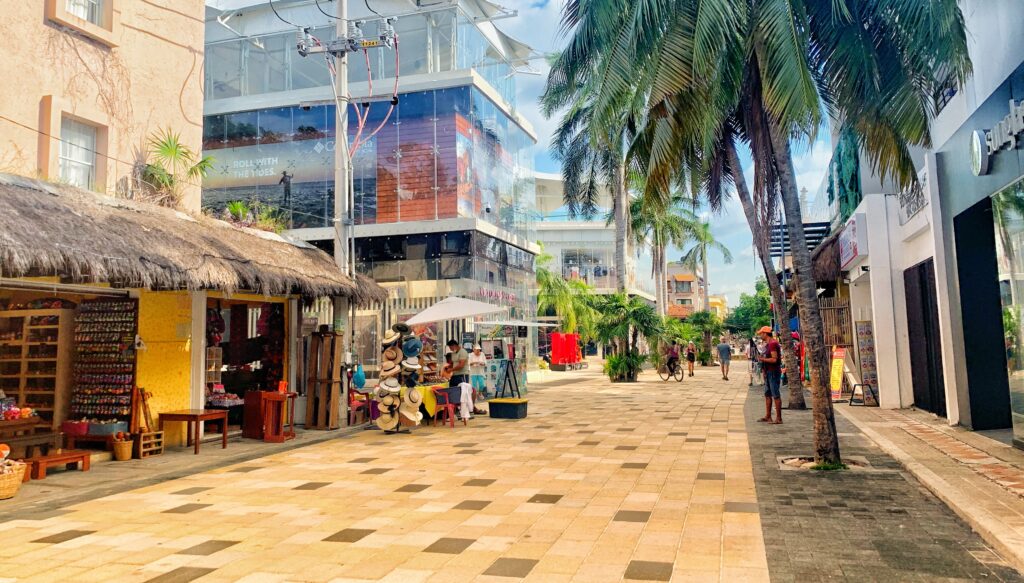 Cheaper areas to live in Mexico
Third tier locations might be some of the smaller cities that offer a lot of culture and areas that appeal to foreigners. These can be cities like Oaxaca, Merida, Queretaro, San Miguel de Allende, and Mazatlán. There is still some variation in cost of living between these cities. People that choose these areas often look for quality of life, culture, and don't rely on working locally.
The cheapest places to live are out of major cities and not on the coast. These can be smaller towns that are still close to larger cities, but offer cheaper rents, land prices, house prices, and lower cost for services. Most would describe these areas as the most Mexican feeling places to live. Certainly speaking some Spanish is a requirement since you would rely less on help from other foreigners. In these areas you really feel embedded in the culture. See our detailed article about what it is like to live in a small town in Mexico.
Factors that affect the cost of living in Mexico
With a varied group of people wanting to move to Mexico and different economic levels, here are some of the things that will directly impact how much you spend monthly while living in Mexico.
Will you need a car? People living in cities and even at beach destinations might be able to forgo the automobile. If you can get around by taxi, uber (not available in all of Mexico), walking, or public transportation, you can cut your expenses. If you need a car, you have insurance, gas (similar price as the US), maintenance, tolls, and some parking expenses.
Will you purchase or rent a home? Owning a home in Mexico leaves you with a lot less expenses since taxes and maintenance are usually cheaper than rent in most cases.
How much will you eat out? Groceries are much cheaper than many countries (about 37% less than the Unites States) and cooking at home maximizes your budget. Eating out is still cheaper than many other countries as well, but at the same time a dinner for two out can cost about $35-40 USD at a nice restaurant (the same dinner in the US for example would cost around $50-$75USD). You can still get several tacos and a drink for around $5 USD. So sometimes eating out is not that bad.
Your first year will be the most expensive. When you first move to Mexico you will want to explore, eat out, splurge on things, furnish your home, buy a house or condo and more. So it is noted that once you get past the first year and more in a routine, you can lower your spending considerably. We would estimate that the first year is going to cost you about 35% more than the following years.
How much you integrate your lifestyle to the lifestyle of Mexico. If you are looking to duplicate your lifestyle in the USA for example, you can add another 15% to your monthly expenses. You could be paying extra for more cable channels, big comfy furniture, imported beer and cheeses and things like these. Almost every expat will tell you that this is a big factor in your cost of living in Mexico.
Your health and what you might need will affect your spending. Generic medications are less expensive, but a few medications can be hard to get or more expensive. Doctors and basic medical care is much cheaper than my other countries. Some do choose to buy medical insurance for living in Mexico (age 40 and up). This can be an expanse that some people, like Canadians, are not used to. Even with insurance, some still prefer to go to their home country for larger procedures.
How much you travel. Mexico has a lot of tantalizing places to visit. Especially if you are retired and like to travel, a few trips here and there can add up. See our article about flying around Mexico cheaply.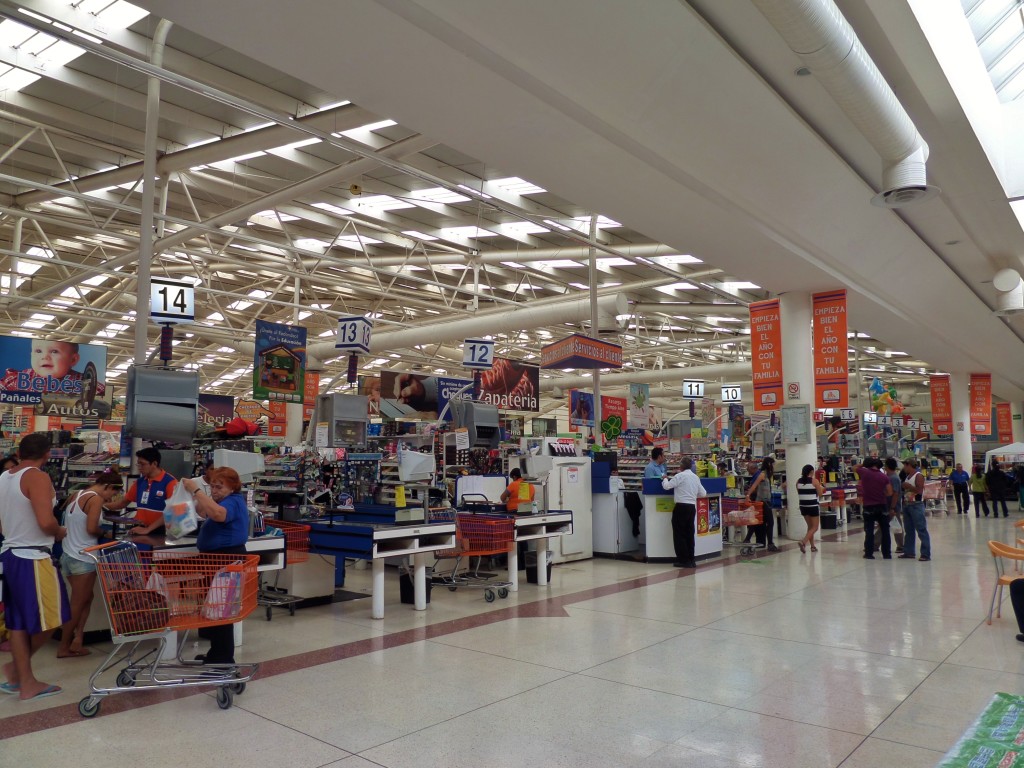 Remember not to compare apples to apples
When comparing two places for what is the cheapest option, it is important not to compare apples to apples. Not all things across the board are going to be equally the same percentage more or less than what you normally pay. For example, food cost tends to be much lower in Mexico, but the energy cost is more than what some pay in other countries. Property taxes and water service are much cheaper than most other countries, but you have bank trust fees that add to your expenses if you purchase a home. There are different things you need to pay for and other expenses that you don't have to worry about in Mexico. It is good to get an overall idea about what average prices are and compare them to your personal situation.
Cost of rent in Mexico
Most expats will tell you to rent first so you can know an area before taking the more permanent move of buying something. This means renting an apartment as your first home in Mexico. If Mexico is the first time you have moved out of your country, there will be some things that are different about renting.
Most apartments come furnished or semi furnished in Mexico. It is not common in Mexico to move with lots of possessions to an apartment. Apartments are for people just starting out or people only staying a short time. For expats, they are also not moving with lots of furniture, so it works out well.
Owners offer a basic apartment that functions. Often, expats look at a place and ask the owner if they can fix something. The owner promises but does not deliver. So what happened? Well, maintenance falls on both parties at times. Sometimes owners standards are different from renters, and the owners do not see a point to fix up an apartment that seems adequate. The point is, you often get what you see and standards can be different. This is just one more example of what is different about renting in Mexico. For more about renting apartments in Playa Del Carmen, see our article here.
Deposits and payments for rent in Mexico
It is always advised to look in person at apartments and never send a deposit to an individual before seeing the apartment (except a very reputable agency). Rental contracts are only 100% enforceable if a notaria stamps it. This process can cost as much as one months rent. So, for upper end rentals there can be a fee for this. If your agreement is just a contract or more informal, there is no notaria stamp.
It is common to pay one month deposit, plus first and last months rent. Be sure to have a clear understanding on what is required to get your full security deposit back. So normally, to start with you need to have three months rent ready. Then you will need to figure out how you will pay your monthly rent by exchanging money or having a local bank account.
How much is rent for apartments in Mexico?
Rent prices in Mexico range from $250 USD a month to about $3000 USD a month. That is a huge range and very different levels of comfort. In general, in most tier 1-3 destinations of Mexico, apartments for two people with expat standards will range from about $500 USD-$2000 USD. Apartments that are $500 USD for example will be in a decent location, one or two bedrooms, smaller kitchens and no frills décor. From the $1000 USD-$2000 USD range you will get upper floors, two bedrooms, and walkable location to most attractions. a rental for $3000 USD will be a nice newer condo many with a private terrace or dip pool, two or three bedrooms and 2 bathrooms for example.
Short term rentals compared to long term rentals
Since many start with a short term rental and then transition to a long term or buy something, there is a considerable rent difference for short term vs. long term. Since most rental agencies do not offer short term apartments, you are forced to go for vacation rentals. These are closer to the center and are for 1 to 3 months. This type of rental can get you in the market and on the ground while you look around. Just expect the short term rent to be about 45% more per month than paying a yearly contract.
Important tip: High season vs. low season for rentals is very important. Since many people want to live in popular tourist destinations, December through March is often high season for most places in Mexico.
Buying a property in Mexico
Most people are looking at the tier two destinations to buy something. Most condos start at 100k USD and go up from there. A good range is 150-300k USD for buying a condo, or house. Since most foreigners want to buy within 50 km of the water line on the beach, it means you need a fidecomisco. This is a bank trust to hold your title. It does require some paperwork and several thousand dollars. There is also an annual fee of about $900 USD. So this is something extra you need to pay if you want to to live near a coast. The good news is that you will save in other areas of expense.
Other areas like property taxes are very low in Mexico. Most people pay $80 USD or a couple of hundred annually in property taxes. This is something that will sound like a dream from countries with high property taxes. For more about the buying process in Mexico, see our article here. It might surprise you the lower cost and higher cost of closing that you should prepare for.
If you are looking at buying in Playa Del Carmen, see our guide to real estate here.
Renting vs Buying
For those moving to Mexico, it will depend on what your goals are in regard to buying or renting. In general, for those making the longer commitment to living in Mexico, buying is better than renting. That does mean though that you need to choose wisely where and what you purchase.
The full time retires. If you are looking to retire and live full time in your home, it is probably best to buy. You don't want to be moving around a lot and either overpay for an apartment or live in a place that is a lower standard than what you are used to. Most people in this category want to renovate, build or look hard for the proper fit for that new home.
The investor/part time resident. This type of person is looking to invest in a condo or home and rent it out for part of the year while they are not there. Popular tourist areas are good for this since ROI can be very good.
The Digital Nomad. Most people in this category are looking to rent for a while and work. Most have a residential visa for a year that can be extended. It normally makes sense to rent for the short term and not buy and sell in a year or two.
The family. For those of you who have children and are looking to relocate, often apartments with enough room are going to be more expensive or in a lower class neighborhood than you are used to. Most families do research before moving. Neighborhoods called fraccionamientos are where middle class Mexicans buy homes. These areas are can be affordable for families. Some even have pools and playgrounds for kids that make the transition easier. Unless you are a wealthy family, these types of planned neighborhoods are good to buy in for families.
Cost of getting a residential visa in Mexico
If you are going to be living in Mexico, it is important to do so legally and without worry. In the past, the Mexican tourist visa was for 180 days pretty much guaranteed. This allowed many snowbirds (expats that come in the winter months in Mexico) to live in Mexico and then fly home for the other 6 months. Mexican immigration policy is always changing. Immigration has started to limit tourist visa lengths, often to how long people have reservations in Mexico. This has meant that people that often coming for months on end to live in Mexico is coming to an end (or at least it looks like it for now). The alternative, and legal way of living in Mexico is a residential visa.
There are two visas for people moving to Mexico. There is the temporal and the permanent visa. The temporal is good for one year and you can renew up to four years and then go permanent. Yes, it is a lot of hassle to apply in your home country and then have multiple appointments to finish your application process in Mexico. It feels like you just finish it before you have to renew again.
Depending on how many years and what visa you apply for, it can cost around $600 USD in application fees for the visas. Some choose an immigration specialist to assist on the Mexico end. So this can add to the cost, but save on headaches. Regardless of the price you pay for the visa, you need to meet the financial requirements. Mexico requires a savings in the bank or monthly income to meet the requirements since most people are not going to be working in Mexico. Be sure to check current requirements to see if you can even move to Mexico for a cheaper life.
Income requirements for Mexican visas
One important factor in your ability to get a visa for living in Mexico is the financial requirements. There are required levels of financial solvency for short term temporary visas as well as permanent visas. Requirements are different for single people, couples and for families. Mexico requires you to have in your bank account or proof of monthly income of about $2500-$4400USD. The reason for this is the fact that both visas do not come automatically with the ability to work within Mexico. So, Mexico wants foreigners moving to Mexico to have sufficient funds to pay for everything.
This might block some wanting to live cheaply in Mexico because they cannot prove or show that they meet the financial requirements during the visa application stage. It is however a good estimate to know that the government of Mexico thinks these figures are a good estimate for coving your living expenses while in Mexico. So, what are some of these costs you need to cover? We will continue with costs for expats next.
Cost of services, utilities etc.
The big services are:
Cell phone. Hardly anyone has a land line in Mexico, or it comes free with cable, but no one really uses them, A cell phone average plan is about 600 pesos a month or $30 USD for a decent plan.
Cable. A decent cable package with internet for your house is about 600 pesos a month or about $30 USD.
Gas for cooking and boiler. Small apartments can have standing cylinders, or you might have a stationary tank on your roof. A year of gas can cost you between $1oo-150 USD.
Water varies by the destination you choose. Some rural towns with public water can be as cheap as $1 a month (yes you read that correct). In places like Playa Del Carmen you can expect to pay about $10 USD for water and sewer a month. Water service in Mexico is much cheaper than many other countries.
Electric. CFE is the countrywide electric provider. Electricity costs are subsidized by the climates of Mexico and basic users get bigger subsidies. A one- or two-bedroom apartment can cost about $25 USD a month if you don't use the air conditioner all the time. A small house will be about $35 USD-$70 USD a month. But be forewarned because in homes or condos where you use a lot of electricity, bills can be in the $250-$300 USD range. Electric is one of the most costly services in Mexico and can be more expensive than some other countries. See our guide on how to keep your electric bills low.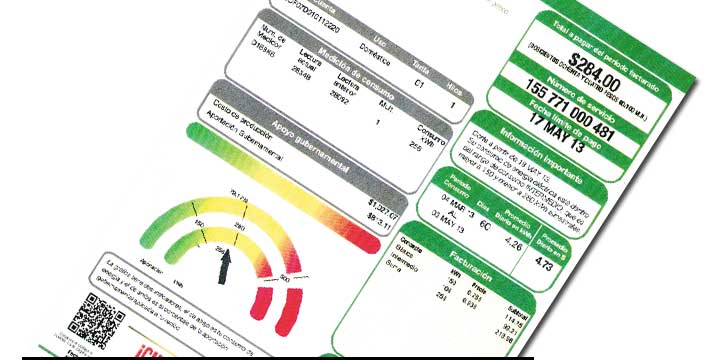 Food cost in Mexico
This is one area where most people will save 50-65% of what they normally spend in your home country. Shopping in local markets and even the big supermarkets will give your wallet a little breathing room. Since a lot of produce is grown in Mexico, some staples are not as influenced from the international market. Mexico also produces a lot of products sold in the supermarkets, so this also adds to savings.
Average monthly cost for expats in Mexico
So what is the average monthly cost that most expats pay per month in Mexico? Here are some examples.
A couple that has a small apartment for about $500 USD a month can live on $1500 USD a month. It would not be a luxury lifestyle, but ok for a young couple looking to live in Mexico for a while.
A family of 5 paying rent is a minimum of $2500 USD a month. They would live in a row home in a planned community and pay about $350-$500 USD a month on rent. A recent study in Mexico shows that is cost about $400 USD per child monthly in expenses (That would be on the higher end, but does include school, transportation, food, healthcare, and clothes.
An older couple that pays rent in a touristic area living on $3000 USD a month. They would have an upper level two-bedroom condo. They would cover all their bills and health care. This budget would afford them to eat out several times a week and go out for drinks several times a week as well.
A couple that owns a home and lives in a small town. This couple can live on $1100 USD. The main cost is food, then services, and lastly the annual fees spread over time (property taxes, insurance, trips etc.). This might not be a fancy life, but it does afford a better quality of life than in other North American countries and European countries.
Just because it is cheaper doesn't mean you need to move to Mexico
The famous plaque on The Statue of Liberty, which reads " "Give me your tired, your poor, your huddled masses yearning to breathe free." comes to mind when talking about people moving to Mexico. There is a reason Mexico does not have a statue welcoming everyone to come live within its borders. Mexico welcomes those that meet the financial requirements and will add to society and the economy without taking from it or being a burden (Mexico also takes in refugees, but in regard to expats, this does not apply). Some think just because it is cheaper in Mexico, they want to live there.
Yes, Mexico offers a cheaper monthly cost of living than many other countries, but the true value of living in Mexico is much more than saving some money. Mexico rewards foreigners with culture, history, a warm and welcoming people, great weather and close proximity to many countries where people move from. If your main reason is to live cheaply, then you will miss out on what truly are the best reasons for living in Mexico.
Plan ahead and worry less
No one likes to worry about money. Especially if you are retired and not working and have a fixed income, it is important to plan. If you are working online, but sacrifice higher pay for the digital nomad lifestyle, you also have to budget wisely. The visa requirements for income kind of tells you what you can expect to cover all cost while living in Mexico. Of course, it is possible to live in Mexico cheaper than what is required for the financial visa requirements. It is just a compromise between what you have and what things cost to make any move to Mexico a success.
Thank you for reading our article about living in Mexico. For more information about living in Playa Del Carmen or the Riviera Maya, see our section of the menu Expats. We have lots of helpful articles to get you underway.