How does buying property in Mexico work?
Are you thinking of purchasing a property in Mexico? What is the process for buying real estate in Mexico? How does it work for foreigners to buy in Mexico? In this guide we will walk you through the steps and what to expect along the way. There are some very important things that you can do as a buyer that will make the process go better. We sat down with two experts and asked all of your questions to them.
The very first step in buying property in Mexico
Let's say you want to purchase something. No doubt you know the area a little by coming on vacation or perhaps you plan a trip to look around. The very first step we recommend is familiarizing yourself with prices and what properties are like in Mexico. This can be done by jumping online and surfing around (But, do not send emails asking many developers and realtors for info). We will explain this later. You can focus on:
What prices are in general for different sized properties.
What kind of properties are available.
What are some of the standard things that come with condos, houses, etc.
Getting to know the areas and what each has to offer. This includes services, stores, and what infrastructure is available.
Now here is where many people make a wrong turn.
Preparing for a realtor
Buying property in Mexico is going to include a realtor. Realtors will show you available properties, show you things that have a clean title, help you with the process, and do paperwork. A good realtor will also be there before, during and after the purchase process. They will have experience and knowledge of the area that will affect future developments and know trends that will help you make a decision. Since there is a lot of effort that is involved on a realtor's part, they like to know that they are working with a person that is honestly looking and working with them.
Many people will start out by emailing lots of developments for info as well as agents. Each time you send an email or call, they might register you as a client, even if you are not officially working together with them. This means if you start working with one agent and buy something, another agent can say they have worked with you and they have registered you as a client, making it awkward to share commissions between agents.
Realtors can often see if a client is registered with another agent or several and then they might see you as someone not serious and not spend a lot of time with you. So, this is why we say above while searching around not to email every agent and developer.
A good realtor will start with these questions
A good realtor is going to start off by asking you some questions. These are well thought out and are asked for a reason. We will explain after each point.
When do you want to buy? Are you looking for down the road a year or two? Are you looking for immediate procession of a property? These questions will allow the realtor to focus on your needs. If you are looking for a year or two, everything on the market now will be sold and prices will change. If you want something with immediate availability, this will exclude presale properties.
What is your budget? This might seem a little personal, but it is going to have to come out at some point. A good realtor will not tempt you will properties just out of your budget, but rather work with you and find something in your price range. A good realtor will also be upfront about what to expect in certain price ranges so you both don't waste time looking around and being disappointed.
Another budget related question is what do you have to put down? Mexico is a cash market, and most transactions take place in cash. There are some options for financing, but these are limited in Mexico. Usually, a minimum of 30% cash is needed, but most people have more to put down when buying property in Mexico.
What do you want to do with the property? Is it an investment? Do you want to live in it? If it is something for an investment, location is going to important as well as property management. If it is a property for you to live in, you have other areas to consider that are not in the immediate tourist areas.
Once you know your position, what you're looking for and kind of a budget, now you are ready to get a realtor to work for you. There are real estate agents that only work for one developer, others that are agents, and others that are buyer's agents. Buyer's agents work just for you and do so not to conflict interest between parties. In most cases a buyer's agent is the way to go when looking for a realtor.
Working with a realtor in Mexico
Can you buy in Mexico without a realtor? Yes, you can, but this usually only happens when a person is familiar with the process and buying between two individuals. In about 96% of the time when a foreigner purchases in Mexico, it is done with the assistance of a realtor. We highly recommend working with a realtor and others especially if you do not know all of the process.
How is buying in Mexico different than other places
Buying property in Mexico is different for some of the following reasons:
Mexico is mostly a cash market. Financing is very hard to find and interest rates are 9% and up! There are some projects that will take a down payment while under construction but upon completion you pay off the balance.
Properties usually last on the market 5 months or less. Most sell in about 2-3 months. This will depend on the property. Some older homes and condos take longer to sell, some properties are presale, and most are sold before it is done.
Speaking of presale, many condo complexes are sold presale. This might be different than you are used to. This is where having a good realtor is necessary because you need to know the reputation of the developers. Most delivery the projects on time, but there are always new developers that enter the market in the Riviera Maya, and some are not used to building and dealing with the regulations.
Prices are not that negotiable. Most developers price units according to the market. Where you have some room to negotiate is finishing touches especially if it is presale.
There currently is no MLS in our part of Mexico. This might come in the future, but for now you really need to work with a good realtor that can explain the reason for prices and show the differences between properties. We will say that most developers price close to what most other properties sell for.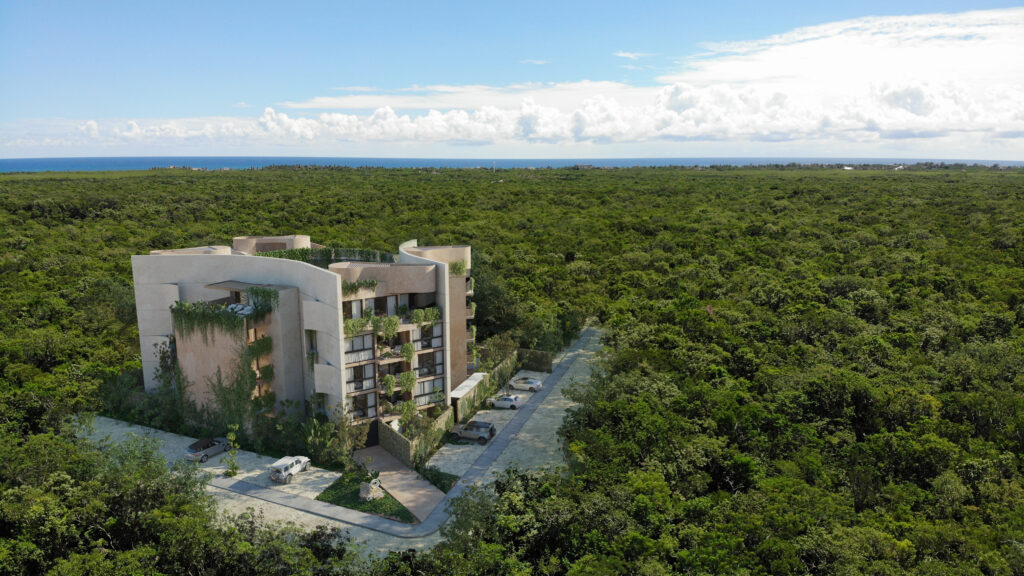 Can foreigners buy in Mexico?
There is an old myth that foreigners cannot buy in Mexico. This is not true because millions of foreigners have purchased in Mexico. Where this confusion comes from is the constitution of Mexico. The original constitution of Mexico put in protections so foreigners could not buy on the coast and near a land border for fear of creating a space for foreign armies to invade. In order to not change the constitution, it was set up that in the restricted zones of Mexico that foreigners could just set up a bank trust and the bank hold the title. This is called a fideicomiso. If you would like to know more about what a fideicomiso is, you can see the English translation from Wikipedia.
How to start the buying process
So, let's say you have been working with a realtor, you see properties and you select one you are interested in buying. What is the process for buying the property?
Writing a letter of intent or offer to purchase. This is sent to the seller with the price and terms of conditions. Then you get a written approval from the seller. The seller might accept or negotiate the terms. Once an agreement is on the table there is a standard process of a reservation of $5,000-$10,000 USD down which is refundable (based on whatever is in your contract). This holds the property for usually 15 days. The 15 days are used to review the paperwork, negotiate and contracts to make sure everything is in place and correct. After the 15 days if you change your mind, you are refunded the reservation fee. If you decided to move forward and all the documents are in order, you will be asked for 30% down or whatever the requirement is from the developer.
Once you get the written approval from the seller, and during the 15-day period, your information is sent to your lawyer (buyers attorney) They will check the title and make sure there are no liens and checking the promissory agreement.
Then after all is in order there is the closing. The amount of the initial downpayment is wired and the promissory note is signed. Usually there are 3 or 4 copies signed. This downpayment goes to an escrow account or if it is a presale, the money goes to the developer's account. If you buy presale, your realtor will update you during the building process until delivery.
The walkthrough of the finished property comes next. This is checking all the finishes in the promissory note. If everything is not correct, usually there is a 30-day period for the seller to fix any property issues. Then you sign the physical delivery of the property, and you get the keys. The walkthrough can be done with your realtor. A good realtor has access to architects and engineers that can also help inspect the property. (Property inspection in Mexico is not as common. Unlike some countries where banks and title companies have mandatory inspections, Mexico is much less reliant on home inspections.)
The next step is the notario who is a state and federal approved attorney. He is basically the government representative that registers the property in the public registry.
The last step is the title to be recorded in the public registry. This can take a few months. When you sign you get a copy, but the official title comes later after it is recorded.
Common questions about the buying process in Mexico
If you are not in the Riviera Maya, can you work remotely to purchase property? Yes, good realtors will visit the property, take photos and videos for you during the process. We know some realtors that use drones to show the projected views and how the overall construction is going during the building. It is fairly common that for some part of the process to do it remotely when purchasing in Mexico.
Do you need a lawyer to buy property in Mexico? It is not always needed to hire a lawyer, but it is recommended in some instances. There is a little difference between presale and ready to purchase property. Usually with presale you would want to hire a lawyer. Lawyers will get you the title report and make sure there are no liens, and the revision of the promissory note if it is a presale to make sure it is balances between the two parties. A notario will oversee the closing and it the government official that has final say. This might sound like a notary public, but it is not. It is a much higher position granted by the federal government. So, there is always the notario and your realtor helping you and you can choose to hire a lawyer also.
How long does it usually take to have a presale property delivered? Usually, it is around 6 months and the most time usually 2 years if the project is just a concept. In general, most presale properties are delivered between 6 and 9 months.
Can you negotiate property prices in Mexico? It will depend on the developer. Some developers offer a good initial price, and they don't have a lot of room to negotiate, and some developers have a larger market to negotiate. This is why having a buyer's agent is good to have because they can tell you the what the reputation is of the developer and let you know what units have sold for in the same building. If you are looking at an individual property like a house, negotiating is done but don't expect prices to move to much in Mexico. Many sellers will wait until they get their price, part due to the low tax structure in Mexico for property.
Where do deposits go for properties? This will depend on if it is a presale or immediate delivery property. If the property is a resale or immediate delivery, an escarole account is used 99% of the time the other option is a transfer. Once you have all the promissory notes signed by both parties, the money goes into the seller's account. On presale properties, the initial deposit of $5000, or $10,000 goes to the developer's account. This is why it is very important to work with good developers. You don't want a developer to skip town or take much longer to finish a project that expected. This does happen sometimes and is the reason to have an experienced realtor on your side.
How much are closing cost in Mexico for buying a property? A good amount to count on is 5-7%. This might be higher than what you might expect. It will depend on what services you hire and require during the process. The 5%-7% figure will cover all the notario fees, realtor, lawyer, taxes and all paperwork. Part of the closing cost are a 2% acquisition fee, a 1% recording fee, a 1% notario fee, and then the attorney fee.
Are property taxes expensive in Mexico? Thinking beyond just buying something, you have to think about expenses. Most foreigners either set up a corporation to buy properties or use a fidecomiso. Both options cost money, but where you save is the property taxes in Mexico. Property taxes in Mexico are about .01% the value of the property. Most new properties pay only a few hundred USD a year on property taxes. This is a huge savings over many other countries.
Who protects my interest during the buying process in Mexico? there are four parties that can help you in the process. There is your realtor, the law firm if you choose to hire them, the third is the notario, and the last is the bank that will hold the trust if you buy with a fidecomiso.
How long does the buying process in Mexico take? It will depend on communication. The quickest can be around 15 days but normally it takes at least 30 days.
How do you send payment for your property purchase? You can wire money from your bank to a bank in Mexico. Properties may be listed in USD but all transaction in Mexico must be registered as pesos. There are different transfer services that offer lower transaction fees. These are something your realtor can help you with. For example, the realtors we recommend have preferential rates for clients because they have established reputations with banks.
Are there warrantees for new construction in Mexico? Yes. Most of the time developers offer one year to fix any issues with the property. It is common for new construction to have some minor settling and small issues that can be fixed.
Are you thinking of buying property in the Riviera Maya?
If you are, and you are interested in talking to one of the realtors who commented above? These are two of the recommended realtors on our website. Since we do not sell property, we refer people to good services in the area.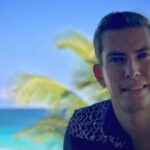 Some of the videos above feature Sebastian who owns his own brokerage company here in the Riviera Maya. Sebastian is a licensed realtor and property advisor in the Riviera Maya. He started out in real estate in 2012. He was born and raised in Mexico City, but soon decided to move to the Riviera Maya, which was always his dream.
Fully bilingual, Sebastian is a native speaker of Spanish and English alike and therefore also 100% bicultural. He is extremely knowledgeable about the ins and outs of purchasing property in Mexico. He therefore in a perfect position to walk you through the real-estate acquisition process. This can range from property taxes to taxation on rental income, HOA fees, legal aspects of closing, financial leverage, property management, ROI, etc. He makes the investment process easier for those looking to buy in this area.
If you are interested in buying a property and talking with Sebastian, click below to send him an email.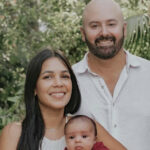 Alberto is also featured here in our videos and is also a recommended real estate agent on our website. Alberto is a bilingual realtor that has worked both in the United States and Mexico. He is also an associate in a real estate company that has been working in the Rivera Maya for 27 years. After working in Texas as a real estate agent, he has turned his attention to Mexico and the market here.
Alberto focuses on the Playa Del Carmen and Tulum real estate markets as well as the beach communities around these two hot spots. Drawing on the experience of his associates of the real estate firm, Alberto guides people through the process of buying in the Riviera Maya, narrows down developers to work with, and creates relationships with clients.
If you would like to contact Alberto about buying a property in the Riviera Maya, below is his email.


For more about buying in our area of Mexico….