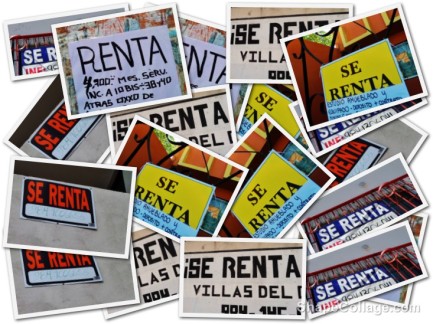 Apartment Renting in Playa Del Carmen Mexico
Apartments can be hard to search for in Playa Del Carmen and confusing. If you are coming to Playa Del Carmen for a month or longer then renting is the option that you will most likely be looking at. How do you go about looking for a rental unit in a different country or perhaps even before you get there? In this article we have added out best tips so you can find something that works for you and you avoid some pitfalls.
Starting the Search for an Apartment Rental in Playa Del Carmen
Your start will be online. There are they typical online sites that advertise rentals (both in Spanish and English). Looking over them will give you a general sense of how much and in what location things are going for. One of the better places to look is this Facebook group for rentals in Playa Del Carmen. Here listings tend to be up to date and there are less scammers.
On any online location or website is where you have to be careful. Scams are often found lurking on these online classified sites. Some "helpful" people might contact you if you post about looking for an apartment. Even if they are Canadian or American, just because they are from your same country, this does not mean they are honest. Often, these are some of the worst scammers. Anyone who rushes you to make a decision or does not show you the apartment, these are big red flags.
Here are things to avoid when looking online:
Do not offer to do a credit check before you have seen the apartment or met in person with the landlord. In fact, no one really does credit checks in Mexico, so it will raise a big flag if this comes up.
Do not send a deposit before arrival to anyone that is not a reputable agency or person. You are never sure if the apartment is real and if they ask to send the deposit to anywhere else "since they are out of town on business" this is another huge red flag. If you find something that sounds reasonable and have talked to the owner or emailed, check it out when you arrive and then make an agreement. However, you also have to consider the owner or rental company and they are not in the business to hold things for people with the uncertainty if someone will take it or not. Playa is a hot rental market and certain times of the year, things go fast.
Know exactly where the apartment is. See if you can get the street address so you can look at the area on google street view. Some apartments look great but might not looks so good the moment you leave your door.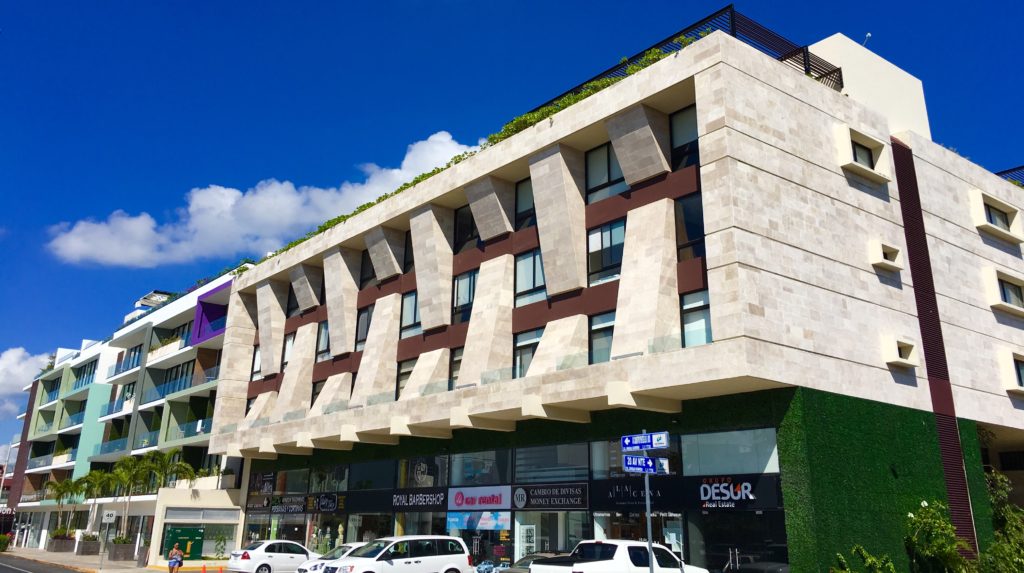 Plan to look before you rent
If you plan on being in Playa Del Carmen for a while and are wanting to find a rental, plan on staying your first week somewhere while looking around. This can save you from making a bad decision that you literally have to live with. Using a reputable rental company can make things simpler. Sometimes they have upper end units for rent but they can take some of the footwork out of the search.
Know the areas of Playa Del Carmen
Seeing where a place is and what it is next to it is important in Playa Del Carmen. Since Playa has grown so fast over the recent years, sometimes you will find a nice little rental apartment next to a local families house with roosters that will crow every day or you might find a nice looking unit that advertises itself as only 10 minutes to the beach, only to find out that most of Playa Del Carmen is that close "by car" and you are going to spend your time trying to find out how to get everywhere.
If you would like to see some maps that will help you with the neighborhoods, see out article on helpful maps of Playa Del Carmen. This can show you where people are referring to.
Tip: Looking for an apartment in (December /January), and (Easter/ Semana Santa/ Spring Break) is the worst time because these are the busiest times. Although the other times of the year are getting busier as well. It seems demand for rentals in Playa is going up all the time especially with more digital nomads looking for places.
Interesting fact: Many apartments in Mexico as well as Playa Del Carmen come with some furniture. This is because new couples just starting out do not have the means to buy everything at once and apartments are for more transient people so there is a need for furniture. This makes it a little easier to get an apartment. The basics are beds with mattresses, table, chairs, TV, and maybe a sofa and chairs. Some of the higher end units/tourist rentals will have dishes and all the basics, you just need to bring your clothes. The difference between furnished and unfurnished units is about 2000-5000 peso a month (this depends on the size and location). If you are renting for only a few months, it makes sense to pay more for a furnished unit.
How to look for an apartment in Playa Del Carmen
How can you look on the ground while here? Walking around can give you a good sense of what an area is like. The map below can give you a general idea of where you might want to look. You will find many apartments not advertised online just by walking around. You can snap a photo of the number and building and call them or call later with someone that speaks Spanish. Most owners that rent in the touristy areas will speak some English. Rents are not standardized here, what we mean by that is, just because a one bedroom with "x" amount of square feet is "x$"' a month, that does not mean you will not find a good deal on the same size place with a garden and run by a little old lady. So search around and look for what interest you. You may look for easy beach access, close to grocery store, or roof top pool. Buildings and amenities in Playa come in all shapes and sizes.
Facebook groups can be the most reliable places to search. Many are the owners posting them and you can also get a feel for the owners or person posting. Getting the opinion of other posters and commenters can help answer questions or doubts.
Renting Apartments in Playa Del Carmen with a Pet
Have a pet? Looking for a pet friendly apartment? Most places will say they do not allow pets. This is because the added cleaning cost and the consideration of the other tenants not to have a barking dog in the building. If your pet is well behaved, you might try looking first and introducing yourself to the owner. Once you have established a relationship, ask about pets, even if they mentioned "no pets" in the ad. If you describe the dog or pet and perhaps offer to bring the pet by, then you will have a much better chance of renting the unit. Some owners will charge a larger deposit or a clean up fee added on to the rental. The good thing is that in Playa most places have tile floors, no rugs and concrete walls. All this makes for easy cleanup. It is only furniture that is an issue because most apartments come furnished to some extent.
Rental Contracts in Playa Del Carmen
They really have little meaning here and hard to enforce unless it is taken to a notario. This can be costly and will be an added expense you will have when taking possession of an apartment. Often the price of the contract is close to a month's rent.
The best policy is to have a good relationship with your landlord. Make it clear how long you are going to rent for and give advanced notice if you are moving. This makes for a clear relationship and leaves no one feeling like they got taken advantage of. It also makes it easier for the next person looking to rent there.
Most landlords prefer foreigners because they usually have the money to pay rent and are not depending on a job to pay the rent which can be affected here by high and low season here in Playa Del Carmen.
For higher end rentals (10,000+) many landlords want a good contract that is signed by a notario. A notario is not just a notary like the name suggest. A notario is a government appointed legal person that is bound by everything they sign. So, anything done with a notario is a very legal document. The fees to have rental contracts signed has just gone up. This fee might be added to your overall rental price of just getting into the unit. This can be as much as one month's rent. Most upper end rentals prefer this because it gives them more authority to evict people that damage or do not pay rent.
If you do rent an apartment with a detailed contract, make sure you note:
The cost of early termination.
Annual price increase terms.
Who pays the electric, water, internet and gas.
Length of notice to move.
It is also good to take photos when you are moving in and have it documented so there is no discrepancy when you go to move out over what is damaged and the condition of the apartment. Perhaps even taking pictures when you are shown the place with the owner and getting the owner in the photos.
For lower end rentals, often a simple agreement with the owner is better for everyone and cheaper.
Brokers in Playa Del Carmen
If you go through an agent that is looking for you, you should know that they work on commission and usually get one month's rent as a finders fee. This means that the owner needs to recoup that money somehow, usually by charging more for rent. So, if you are looking by yourself you might get a better deal or be able to ask for a discount since they will make less money if they work with brokers.
Tip: Real estate agents usually do not handle apartment rentals. They only offer sales assistance. Many people send emails asking for help only to find that to be a dead-end. Agents might help you if you are in the market and need a place to stay for a while. This would be a good agent and why we do recommend a few real estate agents.
Tip: Rent is negotiable. Your experience may vary but depending on how long you are going to rent and the season, you may be able to lower it by 500 -2000 pesos a month for example. It never hurts to ask. This is something that is different here and something that you might not have considered.
Maintenance Cost for Apartments
Something that is slightly different in Mexico while renting is the fact you may be asked to pay for repairs. This happens more with lower end properties and if you are a longer-term renter. They may have a maintenance person but if the sink is leaking and the part to fix it cost 300 pesos, they may ask you to pay for the part. This does not make too much sense because the tenant will choose the cheapest replacement part for the job and will only add to it wearing out sooner, but some landlords may think of it as a way to keep some tenants from complaining all the time and paying for things that they are wearing out.
Now start renting a place to live!
So good luck in searching for an apartment in Playa Del Carmen. We hope this article has helped you.
In the map below there are 5 areas that are the most popular for expats and longer-term people to live in. There are cheaper areas further back from the ocean in areas called fraccionamientos. These are planned communities that built by a developer.
The Downtown (Red Area)
This area of the center of Playa Del Carmen is becoming more of an area just for tourist and it is getting more expensive to rent here long term. Many people prefer to rent on Airbnb so the returns are greater than doing long term rentals. Rents will run about 10,00-30,000 pesos a month here.
Playacar
All of Playacar is included in one area. You should note that the back side of Playacar is less expensive, and some places are more for housing of staff for the all-inclusive hotels. Transportation can be something to think about in Playacar. Taxis are expensive getting in and out of Playacar and it is a long walk to stores. Rents in Playacar have a huge swing. You can find places for 9,500 a month all the way up to 40,000 pesos a month.
Blue Area
This is an area of the downtown where you can find some lower rents but still be close to the action. Rents in this area range from about 8,000-18,000 pesos a month.
Purple Area
This area just on the other side of the highway has some nice condos and is a quieter neighborhood. You will need to have a car to live in this area. Prices range about 7,500-14,000 pesos a month.
Yellow Area
This area is called the Colosio Neighborhood. It is where artist and musicians like to rent. From 5th to 10th Avenues is where most of the decent places are. It can be a good location because you can walk or bike down 5th Avenue right into the center of Playa Del Carmen. In this area you can expect rents to be around 7,000-19,000 pesos a month.
Do you have a story about trying to find an apartment in Playa? Do you have a question? Let us know in the comments below.