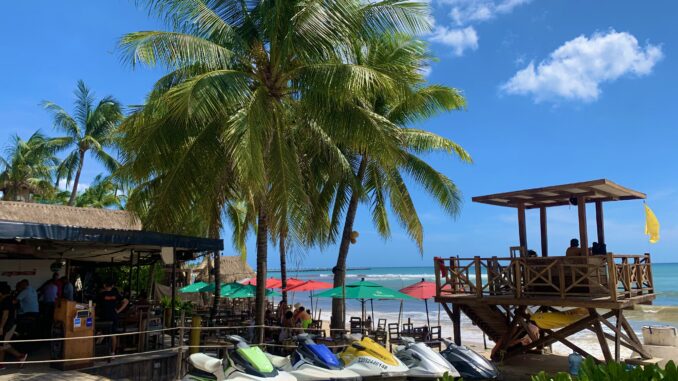 Is Playa Del Carmen a nice place to live?
Don't most people dream of living near the beach? How about a turquoise sea and year-round warm weather? Add in the lower cost of living compared to similar spots and you have a winning combination for a livable destination. Yes, Playa Del Carmen is not perfect, but it does offer a lot to people. Most people that do move like the walkability of Playa Del Carmen and the international feel. Playa Del Carmen is a melting pot or nationalities and a destination that many like to visit. So, is it a nice place to live? Well, it depends on you. What are you looking for and is it affordable?
Playa Del Carmen is different than some other beach downs because it is small enough to be walkable in the downtown but large enough to have services. There are affordable apartments and other housing options for all budgets. The beach is also very accessible and the lifestyle of sunny weather and living in Mexico attracts many to want to move to Playa Del Carmen.
In this article we will talk about cost of living, how much are apartments, what the average price for real estate is, where expats live in Playa Del Carmen and how does Playa Del Carmen compare to other cities and towns in the Riviera Maya.
Note: In this article we list prices in US dollars. We do this for three reasons. 1. More people are familiar with exchange of the USD. 2.Prices tend to more stable in USD. 3. Most real estate for sale is priced in USD in the Riviera Maya that foreigners would be looking at.
How much does it cost to live comfortably in Playa del Carmen?
Show us 100 people and will give you 100 answers to this question. It will really depend on your family size, level of comfort wanted, will you have a car? and many other factors. Let's first take a look at some fixed priced expenses and averages.
Typical costs of services in Playa Del Carmen
Cell phone, 30 USD a month.
Cable, internet, landline, 30 USD a month.
Eating out 8-30 USD a meal. Breakfast 8-10 USD, Lunch 8-20 USD, Dinner 12-30 USD.
Gas for cooking-hot water tank, 100 USD a year.
Water and drainage for home, 12 USD a month.
Drinking water for home, 6 USD a month
Electric 25-400 USD a month. There is a huge range for electric. It depends on how many air conditioners and how much you use them. See our article about the electric company in Mexico here.
Car insurance 350 USD a year.
Things that are cheaper in Mexico are general labor, housekeeping, grocery stores, water bill, local products, public transportation and property taxes to mention a few.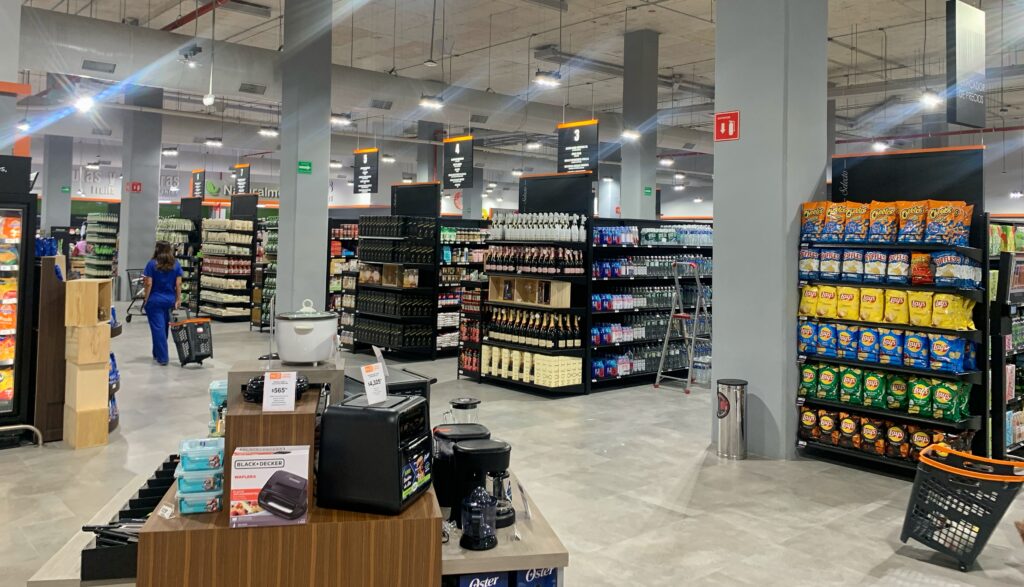 Here are four types of expats that live in Playa Del Carmen and cost of living expenses.
The single young person
We will assume that living in a basic apartment with no roommates for this person. Since basic rent will be at least 500 USD a month, you will have electric, water, food, some transportation, and misc. also. So, you can factor another 300 USD for that a month. So, a total of 800 USD to live in Playa Del Carmen. This does not include tours, eco parks, going out a lot and no large medical costs.
Middle class couple
A couple that might own or rents and all of the other normal expenses could cost between 1,100 USD and 1,300 USD a month for the two. This would be in the lower end and the higher end that would include going out more, 1,600-2500 USD a month.
Parents with children
This is a relative newcomer to the expat market. As people are more mobile, more families have moved to Playa Del Carmen. Most families will rent a rowhome in a planned development on the west side of the highway. Depending on the size and quality of neighborhood, it can range from 400-850 USD a month. A family of four with two younger children, could get by on 2000 USD a month. Families save money on renting a house out of the tourist area, but schooling can be expensive here. So that is a factor depending on how you educate your children.
Retired and want some comforts
This couple will have a nicer condo or rental and go out when you want and buy imported food and maintain a comfortable home. This couple can spend 2000-3500 USD a month.
What is the average rent in Playa del Carmen?
The price of rent is going to be dictated by location. Below we have some of the areas where you can rent in Playa Del Carmen. For each neighborhood we give an average rent range.
Downtown. This is by far the most popular because it is close to most attractions and is walkable. The north side of the downtown and anything close to the beach will be the most expensive for rent. The most affordable rent will start at 10,000 pesos a month (usually a year contract). These apartments are harder to find because so many people want to rent out units' short term. Most people find apartments in the range of 15,000-25,000 pesos. Penthouses and larger apartments can go for 30,000-40,000 pesos.
Colosio. This is an area that is close to the downtown but offers more affordable rents. It is more for digital nomads and people that don't mind a little local feel to the neighborhood. Rents range from 10,000-20,000 pesos.
Playacar Phase 1 and 2. This area is designed for people that want a quieter area with more greenery. It is very different from the rest of Playa Del Carmen. There are some cheaper apartments on the backside near the 307 Highway since there are some apartments for workers that work in Playacar. You might be lucky to find something under 15,000 pesos. The rest of Playacar has homes and nice condos. Rents can be 15,000-40,000 pesos.
West of the highway. This is where longer term residents usually find a place to live. It is quieter since you are not near clubs and lots of tourists. Most places in the Ejido area are not shiny new condo buildings. You can find cheap rents here, but many expats might not want to live in apartments that are less than 10,000 pesos. Most rents are between 10,000 pesos and 15,000 pesos. If you go to one of the planned communities called fracionimientos, you can find a whole row home for 6000-12000 pesos. Some with families like to look in these areas because it is cheaper and you can have more space, you will need a car to get around though.
North end of Playa. Most of the north is private developments that cater to upper end housing. People like living here because of more space, houses with yards, private security and the separation from the downtown. This is an area you need a car. Rents are about 15,000-35,000 pesos.
For more about renting in Playa Del Carmen, see our guide here.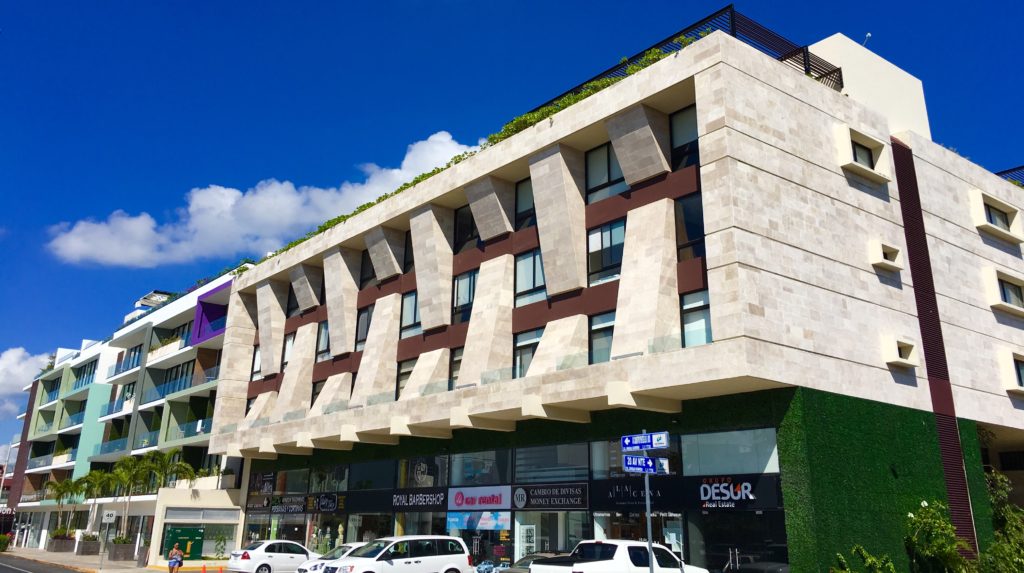 How much are houses and condo to buy in Playa Del Carmen?
Downtown of Playa Del Carmen
Let's start with the downtown of Playa Del Carmen. Almost everything for sale will be condos. a one bedroom or studio will start at about 160,000 USD. Two bedrooms on average are 180,000-220,000 USD. Larger condos and upper floor condos are about 250,000.330,000 USD. It is a much smaller proportion of condos that are in the 330,000-500,000 USD range. On average we would say most expats have a condo worth 190,00-250,000 USD in the center of Playa.
Colosio
Most of Colosio contains apartments. Only the area just north of CTM Avenue is where you can find condos for sale. Condos start at 105,000 USD and go to about 180,000. This might seem attractive to some because of the price drop and relatively close proximity to the downtown. However, if you are going to be renting it out part of the year, rents in this area are considerably less than in the downtown. This area is only a deal if you like it and will live in your condo all or most of the year. See our article on Colosio and real estate for more information.
Playacar Phase 1 and Phase 2
Here you can find a few houses and the rest are condos. Houses can range from 300,000 USD to 2,000,000 USD if it is oceanfront or close. Most people don't live in the expensive houses because you can rent them so well and make more money that way. There is a wide range or prices for condos since the area encompasses a large area. Most condos start at 200,000 USD. The average range of condos that people live in are around 200,000-385,000 USD.
West of the highway
This area has local areas and planned communities. Houses and condos in the nicer planned communities are between 80,000 and 150,000 USD. Lower end planned communities can run from 30,000-80,000 USD for a condo or row home. there is an area called Ejido and this has a wide range of properties. In general, this area is less expensive because it is more of a local area.
North end of Playa Del Carmen
In general, this area is middle to upper end for expats. There are more houses in this area because of more space and how it was developed. Houses can range from 200,000-350,000 USD.
Where do expats live in Playa del Carmen?
This is a bit of a trick question because there are different types of expats and depending on budget, the location where to live in Playa Del Carmen is different. Let's take it by zone and talk about the different areas of Playa Del Camren where expats like to live and the percentages of expats that live in each area.
Downtown. This is where people often start looking. Many live just on the edge of the downtown because it is a little quieter but still accessible to most things. It is a good compromise between location, noise level and walkability. About 70% of those living in the downtown are not year-round residents if they are foreigners. Yes, some do live permanently in the center, but many prefer a little distance between the busy center and an actually place to live. there are about 20% of expats living in this area.
Colosio. This is where digital nomads and artist like to live. There are about 15% of expats living in this area.
Playacar Phase 1 and 2. This tends to be for expats that are willing to pay more and live a little more secluded. Having a car is almost a necessity here. This area appeals or middle aged and older expats. There are about 20% of expats living in this area.
West of the highway. This area is good for long term residents that are comfortable living in a more local area. There are about 30% of expats living in this area.
North end of Playa. This is almost exclusively for people that want to live in Playa and have a private gated community. There are about 15% of expats living in this area.
How do prices compare to other places in the Riviera Maya for living?
Playa Del Carmen is not the cheapest nor the most expensive place to live in the Riviera Maya. Tulum, Akumal, and Puerto Aventuras are three other popular places in the Riviera Maya where expats live that is more expensive in general than Playa Del Carmen. Housing, going out and most things are more expensive in these two locations. Puerto Morelos is in general a little less expensive than Playa but is smaller and often you need to travel for shopping and going out. Cancun is technically part of the Riviera Maya, but a good comparison to Playa Del Carmen. Cancun tends to be a little more expensive to live mainly to do with housing and (needing a car) cost.
Are you thinking about moving to Playa Del Carmen?
You might want to check out some of these other articles: