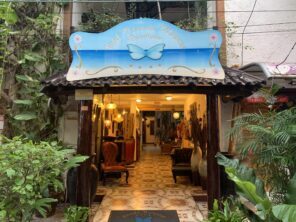 Hotel Posada Mariposa Review
You probably have walked past the Hotel Posada Mariposa many times on 5th Avenue and not really noticed it. It is a small hotel that has been around for years with only a small entryway on the street. It is easy to miss since there is so much to see on that block. We have seen it online and the prices seemed really good, so, we went to check it out. Here is our review.
Like everything on our website, we visit it, test it out and report back to you.
What are the rooms like at this hotel?
The rooms here a small and basic. They are clean and more comfortable than you might expect. The rooms are perfectly adequate for a short stay in Playa Del Carmen. By short stay, we mean a few days, but not more that 4 nights.
There are 30 rooms here in 4 categories. Some rooms face 5th Avenue, which can mean, a view of the street and more light. However, if you are in the back of the hotel it is more quiet. It can be dark in the rooms, which some people like especially in the morning.
For the average price these rooms go for, you do get a good value for your money.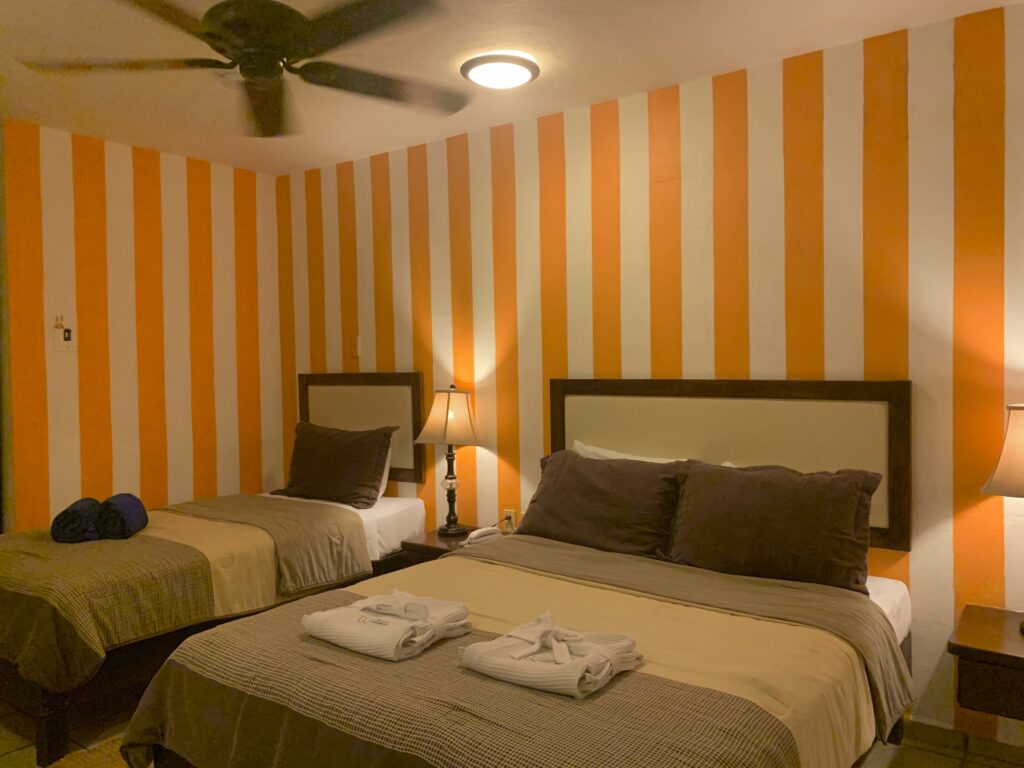 The bathrooms are older in style and small, but work for this budget accommodation.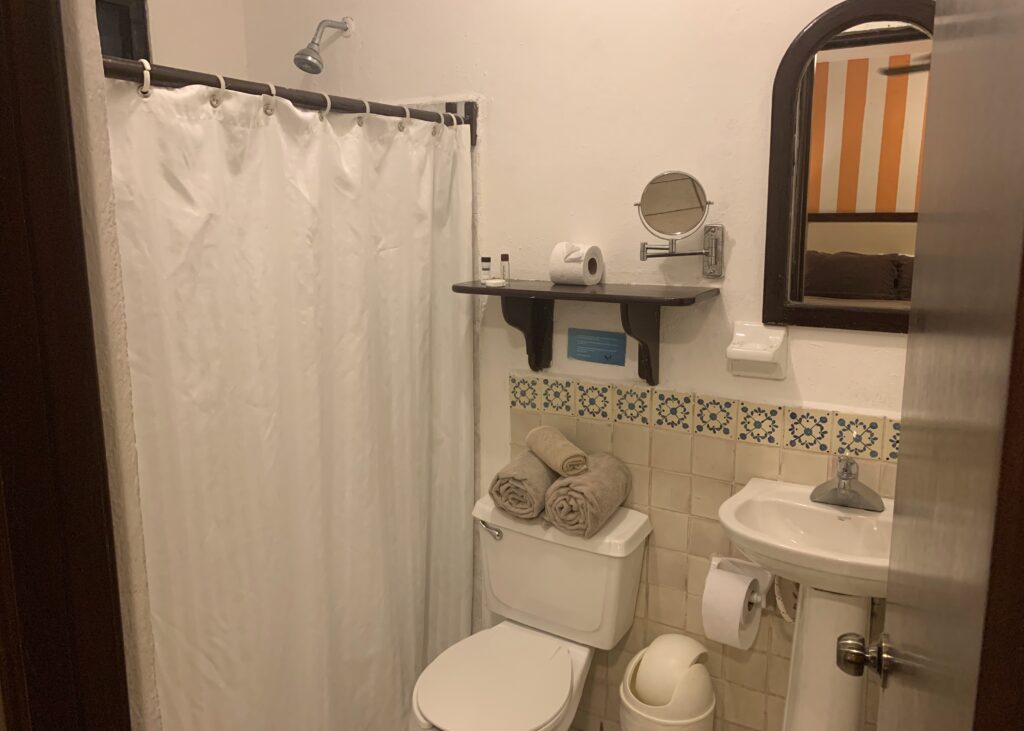 The central courtyard is what makes this hotel special. Since this hotel is older, it has grown a nice garden with lots of plants and tall trees. This really gives the place a tropical and calm feel to it.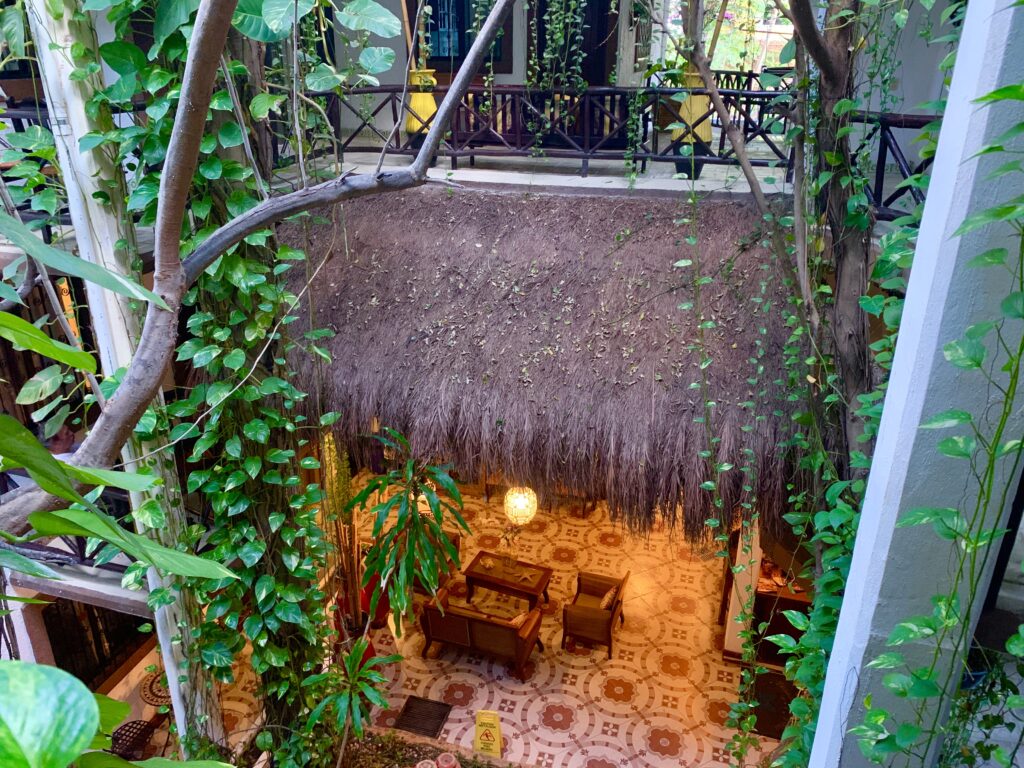 Where is the Hotel Posada Mariposa
This hotel is right on 5th Avenue between 24th Street and 26th Street. This gives you access to many restaurants and shops just blocks away. The beach is best accessible from 28th Street. This takes you to Mamitas Beach, where you can find two large beach clubs.
Recommendations and tips for this hotel
You can reserve with breakfast. Breakfast is served across the street at La Vagabunda Restaurant. This is not our favorite place, so don't expect too much. You could skip getting a meal included and choose a another place.
They do have free gym passes here at the hotel. This is to Evolve Gym around the corner. It is a good deal to go for free.
A deposit is required for guest. If you are checking out early (before 7am) check with reception on how to get your deposit back. There is only a night guard at night.
This hotel is a great budget friendly option in Playa Del Carmen. Because of this, we have added it to our guide on cheap hotels in Playa that can make your vacation easier to extend.
If you want a quieter stay, ask for a room in the back of the hotel off the street.
Definitely book ahead if you like this hotel. You can check prices and book below.

Have you stayed at the Hotel Posada Mariposa? What did you think? We would love to hear from you in the comments below.