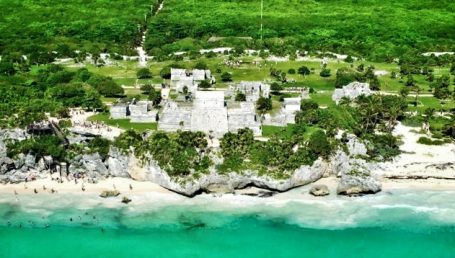 Guess how many people visited Tulum ruins in 2022?
Tulum ruins is one of the top four ruins to visit from the Riviera Maya. Tulum ruins is known for its commanding view overlooking the Caribbean Sea. It is the most accessible larger ruins to the Riviera Maya and this in combination of iconic nature of the ruins, makes it a popular place to visit. At any given day you will find a steady stream of tourists entering the ruins to take photos and experience the location. Just how many people might you be sharing the ruins with on any given day?
The Secretary of Tourism from Quintana Roo just published the number of visitors to Tulum ruins for 2022. There were 1,356,852 visitors to the archeological site during last year.
Let's look at the numbers
Having over a million people visit the ruins might sound like a lot of people. It is and has a large impact on tourism for the local area.
Since the ruins are open daily, that means about 3717 people visited each day to Tulum ruins.
At 85 pesos for entrance now, if everyone paid the entrance fee, that would be 115,332,420 pesos or about 6,407,356 USD in ticket sales for the year. Locals do get free entrance on Sundays and there are reduced fares for elderly and students, but even with discounts, there is a lot of money to be made off of these ruins.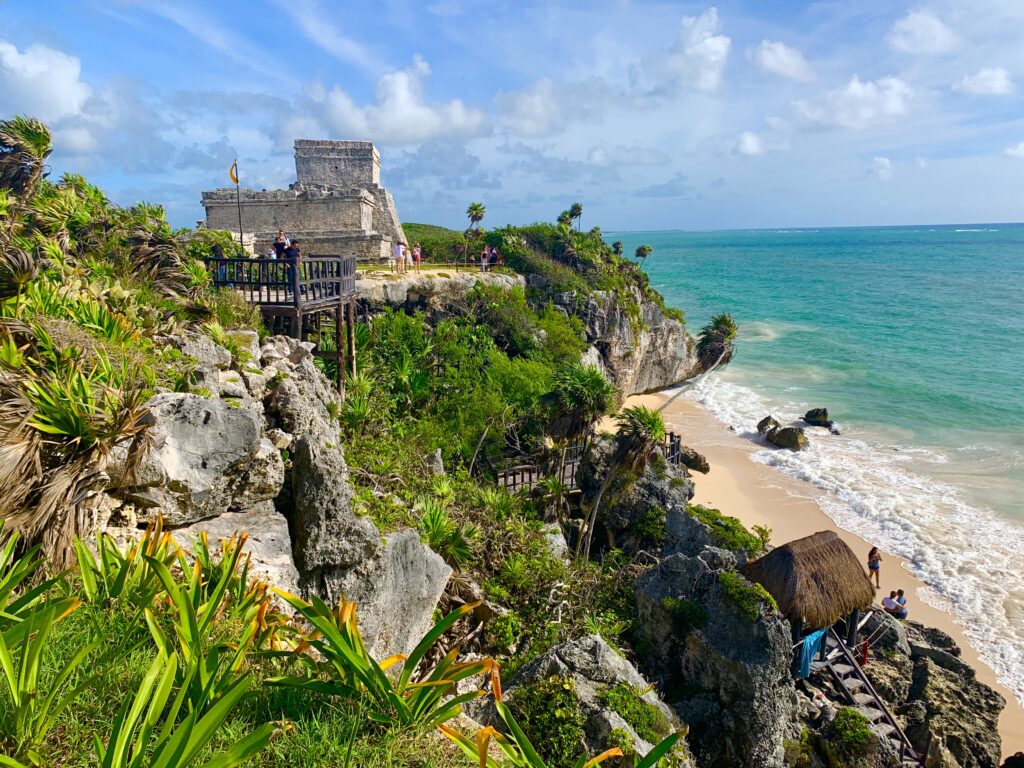 Compared to other Mayan ruins
The most visited ruins in the Yucatan Peninsula are Chichen Itza ruins. Some 2 million people visit each year. In 2022 it was estimated that 2.3 million people visited. Chichen Itza is the most visited ruins because it is well known, many people got to know about it in the new selection of wonders of the world which started in 2001. Chichen Itza was selected out of hundreds of famous sites to be one of the new wonders of the word. Ever since then, it has thousands of people a day visiting.
Coba ruins is just inland from Tulum and one of our favorites to visit. It is not as iconic as Tulum ruins and a little further for people to visit. Coba is the third most popular ruins to visit from the Riviera Maya. It has lost a little popularity since climbing the largest temple is not allowed now.
Ek Balam is the fourth most visited ruins from the Riviera Maya. This is the only one of the four that you can climb to the top of one of the big pyramids. It is however over a two-hour drive from the coast, so it is not as accessible as Tulum or Coba.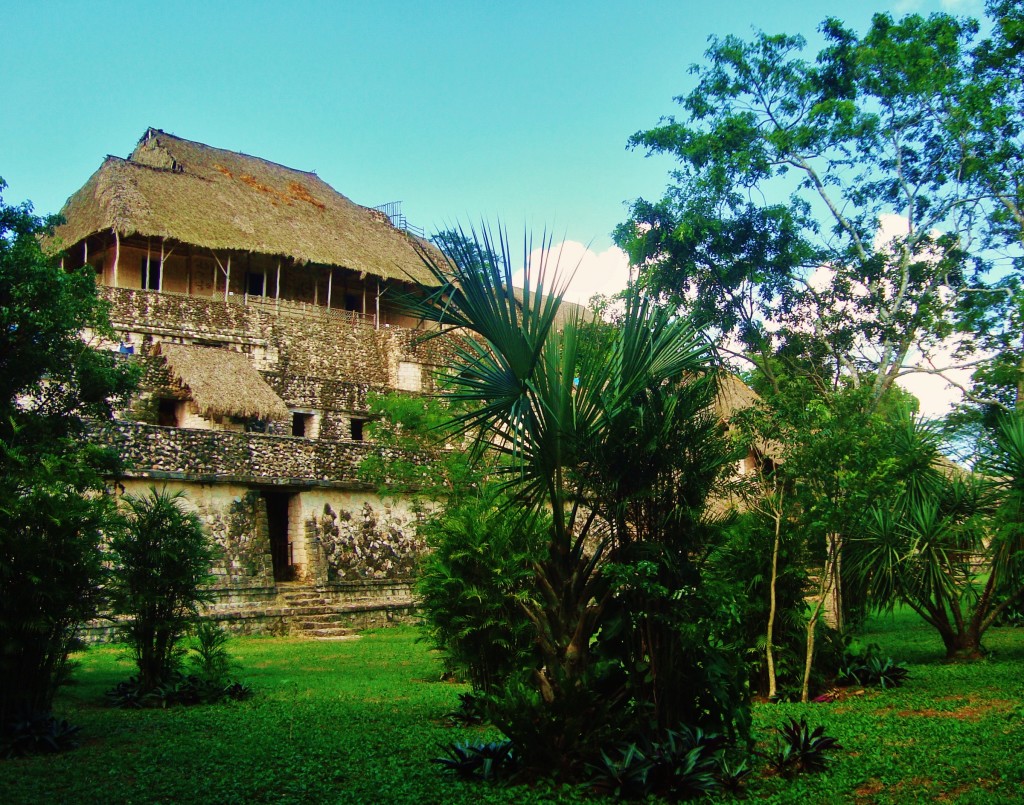 For other lesser visited Mayan ruins around the peninsula, see our guide here.
Have you visited Tulum ruins?
Have you visited Tulum ruins? If not, is it on your list of things to see in the Riviera Maya? We have a full guide here so you can get the most out of a trip to Tulum ruins.