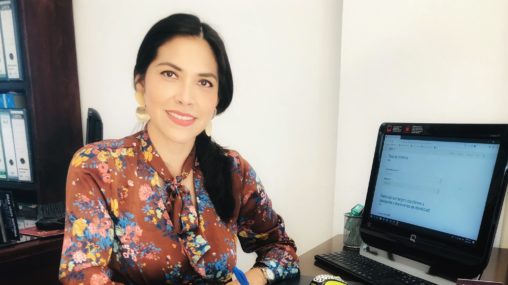 The perfect immigration specialist for your visa in Mexico!
If you are in need of immigration help in Playa Del Carmen or Riviera Maya area, we have one of the best recommendations for you. Meet Milly Arceo. She has been working in the area for over a decade and loves what she does. We love telling you about people that are passionate about their job, are good at it and come with many accolades from clients. In this interview you can see why she is one of the best immigration specialist in the area and perfect for you if you are looking for one. At the end of the article are her contact details.
Can you tell us more about yourself and why you like being an immigration specialist?
My name/title is Lic. Milly Herrera Arceo, better known as Milly Arceo on the Facebook. I dedicated my time 100% for immigration processes in the Riviera Maya. I have been working as an immigration specialist since I moved from Merida, Yucatán to Playa Del Carmen 12 years ago. It has been an amazing job every year! Every day I meet lots of people from different parts of the world, some of whom become good friends. People ask me why I work as an immigration specialist? I just think back all the good times I have spent with the immigration agents and coworkers where we see each other everyday, they have become family.
What are some of the common questions you get regarding immigration and visas in Playa Del Carmen?
Well here is just some of the things that come up a lot. I will try to answer them here. Laws and requirements are always changing, so it is good to consult with me in person if you need a specific answer.
How many types of visas are there in Mexico?
Mexico has a temporary resident and permanent resident visa. Each of these two visas has a few diffent classifications to them.
For example a temporary resident visa has these categories:
A visa for people with a pension.
Temporary visa for people that still work in their country and they have enough money to live in Mexico.
There a temporary visa with permission to work for people who have a job offer from a company registered in immigration.
A temporary visa for property owners.
Lastly there is temporary resident visa for family, if you are married with a Mexican or foreigner with legal status in Mexico.
A permanent visa has these categories:
There is a permanent resident visa for retired people.
A permanent visa for family if you have a Mexican child.
A permanent visa if you already have your temporary residency for 4 years or 2 years with temporary residency and you are married with a Mexican or foreigner with a permanent residence.
Lastly there is permanent visa for people who own a property.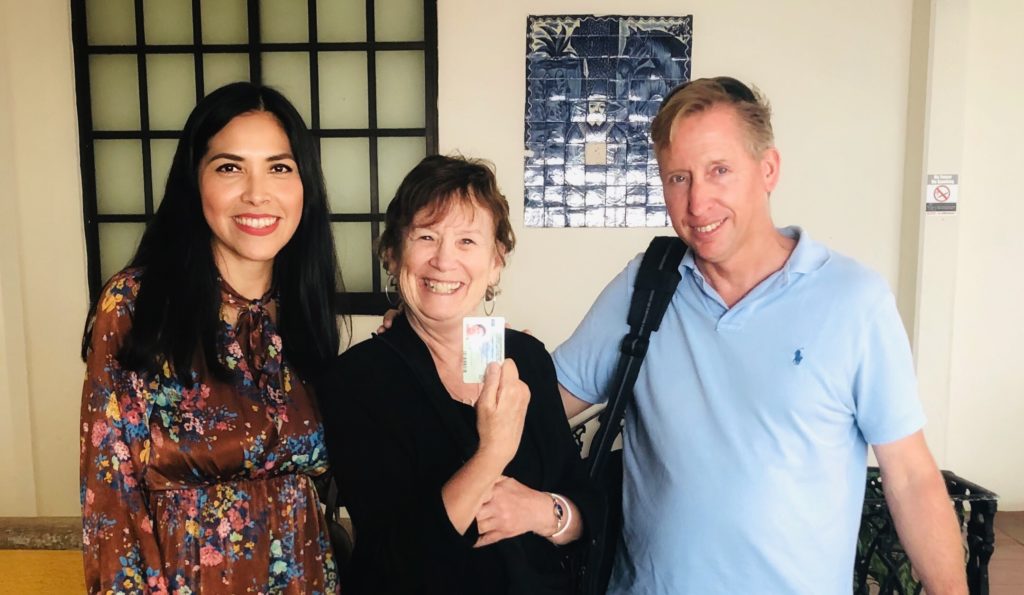 How much do people need to prove with bank statements to become temporary or permanent resident?
For a temporary visa if you are not retired you need to prove 5000 days of the minimum wage in Mexico for the last 12 months. The permanent visa requires to have a balance of 20,000 days of the minimum wage in Mexico. For retired people proving their pension, we have temporary residence 300 days of the minimum wage in Mexico for the last 6 months or permanent 500 days of the minimum wage in Mexico.
How do people start the process for a temporary or permanent visa?
The first step is to contact any Mexican consulate in your country or wherever you are, it doesn't need to be in your own country. It might be somewhere outside of Mexico but in some consulates of the USA they do not accept bank account information from another countries. It is best to check before with the consulate where you are going for details.
An important tip, some consulates you will need to call to make an appointment and other consulates you will need to send an email. It really depends where you go.
For a working visa we start the process in Mexico.
If you get a temporary or permanent status without permission to work can you switch it to work in the future?
Yes, we always can switch the status as soon as you have your card. If you are depending economically from someone or you live from your own money, you could get permission to work as a freelance or in a company and we do everything in Mexico, you don't need to leave the country again.
How does someone start the process if a company want to hire them?
The first step is to check that the company is registered with immigration with a proper paper named CONSTANCIA DE EMPLEADOR. If the company has this in order, we can start the process for a working visa in Mexico. When this is approved your next step is to get an appointment at the consulate to go for an interview. When this is done you meet with the immigration specialist and finish the process called CANJE.
If you visa is in the process can you leave the country ?
Yes, you can ask as many exit letters as you want to leave the country. You will need to start the process for the exit letter 4 working days before your trip. Getting an exit letter will not affect the visa process. Something very important is that you cannot be out of the country for 60 days with an exit letter. If you pass the limit your visa process gets canceled.
What is the time frame of the process in the immigration office in Playa Del Carmen?
According to the law it should be 20 days, but they are taking 3-4 months and but there are always ways to expedite any process.
When you enter México with a consular visa, should you go to the Mexican immigration line?
I will recommend you to go to the Mexican line, sometimes you may be sent to the foreigner immigration line. The most important thing for this process is to show as the first thing to the immigration officer your consular visa, they will issued a FMM (tourist visa) with just 30 days and they will check the word canje. It may happen that they don't check the FMM correctly. With thousands of people coming through the immigration line this can be missed.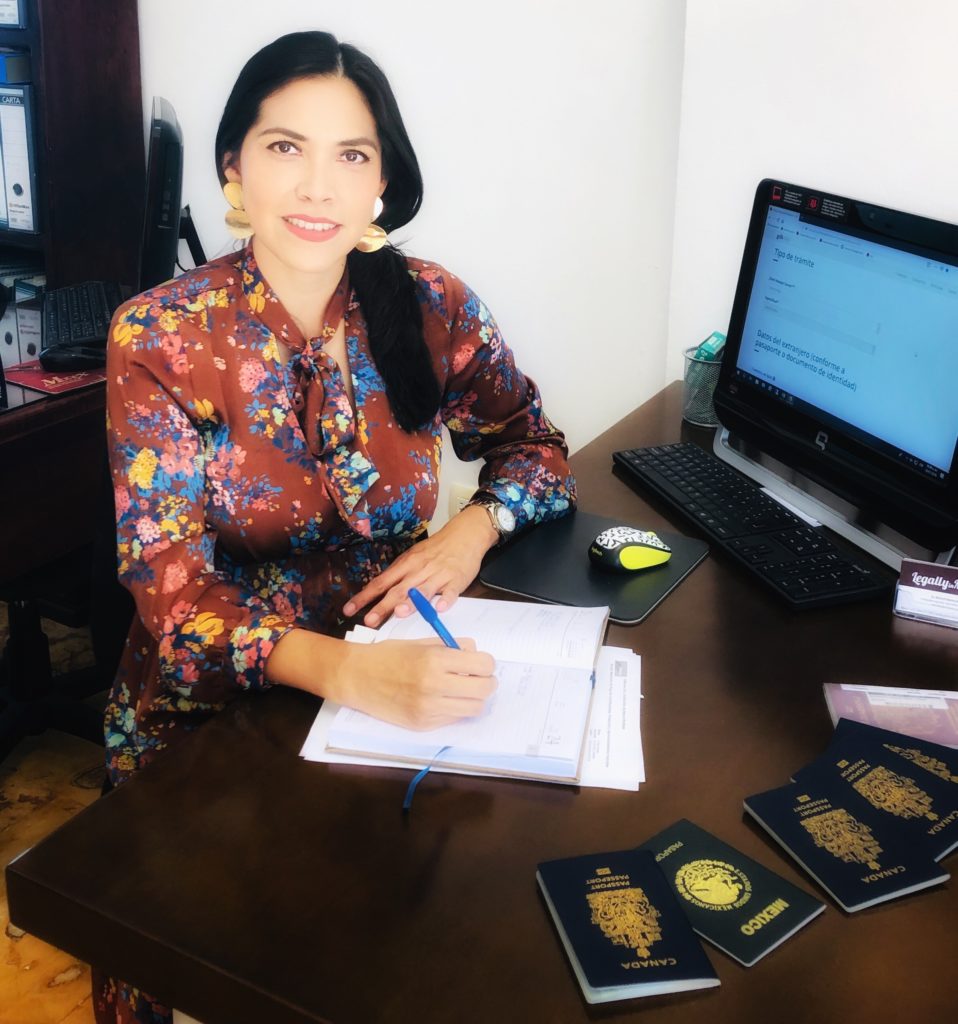 What are some reasons people should consult with an immigration specialist?
The main reason to hire an immigration specialist is to make the process easier for you. For a small fee you can get help with this ever changing process. If you do not have patience, have limited time to go back and forth to the immigration office, interested in expediting the process, or don't speak Spanish well, then it is certainly good to hire an immigration specialist.
What are some things that make you different from other immigration specialist?
I have 12 years working on this as of 2019, I know all the immigration agents and I everyone knows me over there, my office is located at the same building where immigration is. I really enjoy what I do and like using my knowledge to help people.
What are some common misconceptions about getting visas in Mexico?
The top on the list is that all kind of processes can be started in Mexico when almost the majority needs to be done in a Mexican consulate outside of Mexico.
What tends have you seen in immigration? Are there younger couples? people looking for work? single people? older couples?
The majority of clients that I have are retired people from USA and Canada, more younger people from another countries with working visas.
Conclusion
Thank you so much Milly Arceo for letting us know more about yourself and your job as an immigration specialist in Playa Del Carmen. We hope those of our readers that need help will reach out to your and enjoy your help as other readers have.
If you would like to contact Milly Arceo you can visit her website here: http://www.legallyinmexico.com/eng/
Or you can email her directly here:

Because this is one of the good services in Playa Del Carmen, we have her listed here in our article. If you are also moving to Playa Del Carmen, we also have a guide for you to help you get to know the area.
Thank you for reading our article about Milly Arceo and her job as an immigration specialist in Playa Del Carmen. If you have any questions or comments we would love to hear them below.