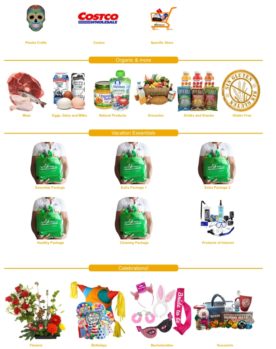 Great services in Playa Del Carmen you should know about!
We are all about highlighting good people doing good things for others. We want residents and visitors to have the best time here. Over the years we have found some great services in Playa Del Carmen. We have used them or seen them in action. Keep this list handy so if you need something, you can get a good service.
We will keep updating this list so we can add new services or take off something that might have closed or gone down in quality. Lets break it down in categories.
Services for your car
Vulca Panchito
Got a flat tire? Need a jump? These mobile car fixers have a fleet of trucks and it seems like they can pretty much overcome any obstacle. They usually come pretty fast and are affordable. Here is a link to their Facebook page. Their phone number is 984 873 0162.
Car washes
Everyone is going to have a different opinion of which ones are the best. It is a little hard to rate them because people move around a lot that work there but here is a list of them. Feel free to comment on the article and let us know what ones you like. Here is our article with map on car washes in Playa Del Carmen.
Car Insurance
This is always a big concern for expats living in Mexico, because the requirements are different and you want to feel comfortable driving in another country. We have found one of the best insurance brokers in the area. They are bilingual and can explain just how all the different policies work. Prices are very reasonable and they make it very easy to get a policy for your car. We have more on their insurance services here. They are located here in the Peninsula but not in Playa, but don't worry because everything can be done one the phone or email. They come highly recommended by us and many of our readers.
Grocery store delivery service
Even if you like shopping, it can be nice to have stuff delivered once in a while. Or if you are on vacation and don't want to go out for eating all the time, get everything you want delivered to your hotel or rental. They offer liquor, Costco, gourmet local stores and specialty items all delivered to you! Everyone that has used them is pleased so we are happy to recommend them. You can read about this delivery here or get detail with the button.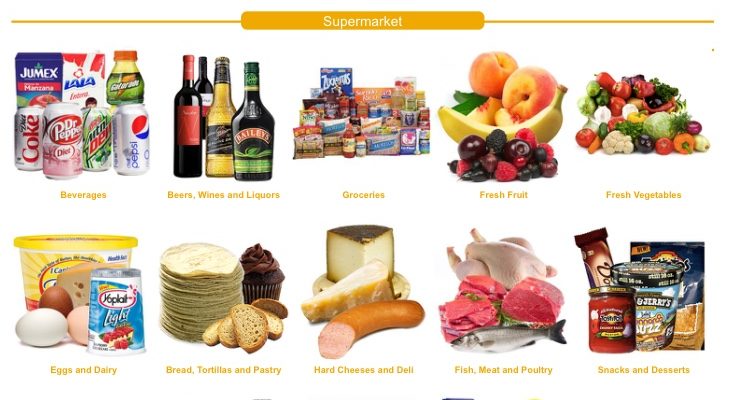 Travel agent for coming to the Rivera Maya and escaping it
If you are coming to the Rivera Maya no one knows it better then Lori. She is our go to person for sending our readers because she has spent years visiting hotels and resorts in the area. Not only does she know the features of hotels but can specifically recommend and book for you.
If you live in the area and want to travel to other places but need help with places to stay, Lori is also great. She has excellent customer care and loves what she does. You can read more about Lori the travel agent here. You can also email her here with questions.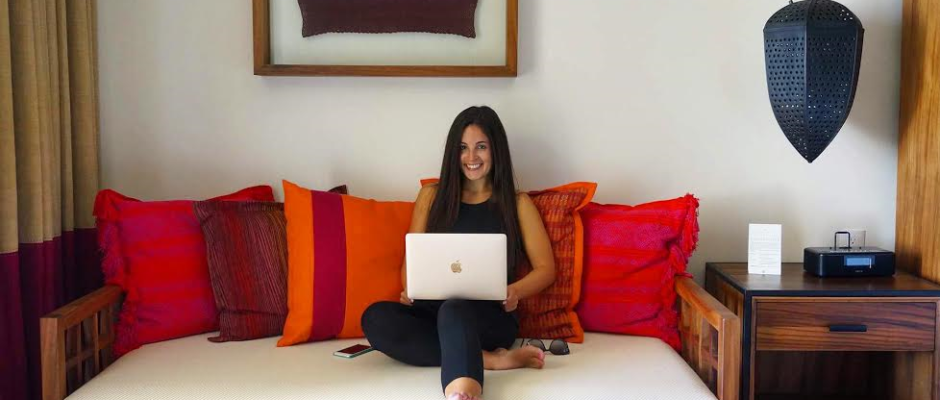 Dermatologist in Playa Del Carmen
Dermacaribe is one of the best dermatologist in the area. If you need either cosmetic or medical care for skin, hair or nails, this is the place to go. They offer very professional services at reasonable rates. English is spoken by the doctors and reception. The only problem is, they are so popular you need to make an appointment well in advance. Here is their Facebook page and their website.
Real Estate agents in Playa Del Carmen
If you are looking to purchase something in Playa Del Carmen or in the area, a good agent is key. We do have several real estate agents in Playa Del Carmen to recommend. These are all ones that have been established in the area and have a good reputation. They also have worked with many of our readers and have very favorable reviews. In the article link above you can read more about each one and there are emails if you wish to contact any of them.
Laundry and dry cleaning service
Most people in Playa send their laundry out. Few will actually wash it themselves. Some still like to do it themselves but do not have a machine. For the few people that actually have dry cleaning items here is also a service for you.
There are many drop off laundry services in Playa and it usually works best whatever is closest to you. For more on doing laundry in Playa Del Carmen see our article here.
For those that like to do your own but do not have a machine we recommend Mayalav on Calle 18 between 30th Avenue and 35th Avenue. They have a lot of machines for you to use and it is a pretty clean place. They also offer drop off service. Around the corner on 35th Avenue between 16th and 18th Street is the dry cleaners by the same company. Dry cleaners in Spanish is "tintoreria".
Immigration specialist in Playa Del Carmen
If you are moving to Playa Del Carmen and looking for help finishing the visa process or just other questions, we have a good service for you. Milly Arceo is one of the most recommended immigration specialist in the area. She gets rave reviews from our readers that were her clients. Here is an article we have about Milly Arceo here.
If you would like to contact her you can email here:


Or you can visit her website here: http://www.legallyinmexico.com/eng/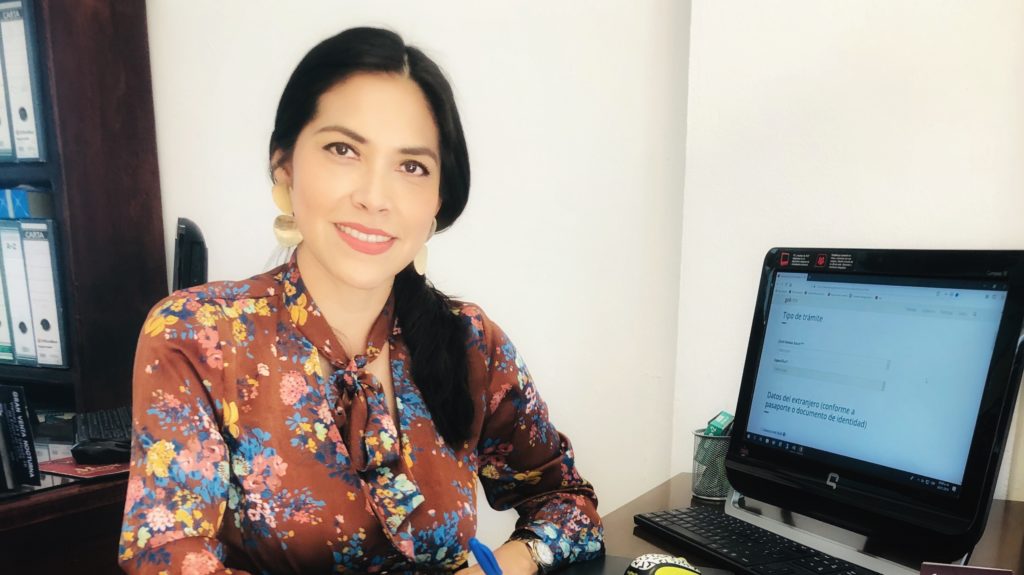 Transportation services
Colectivos
Colectivos are small vans that offer shared rides up and down the 307 Highway. There are two routes. One is from Playa Del Carmen to Tulum and the other is from Playa Del Carmen to Cancun. Services run all day long and will stop and pick up people from most places along the road.
This service is cheap. Most rides are just a few dollars (but pay in pesos). This service does not go into resorts nor does it have space for luggage. This is mainly for people doing day trips to close cenotes or visiting beach in the Riviera Maya. For more on colectivos see our article here.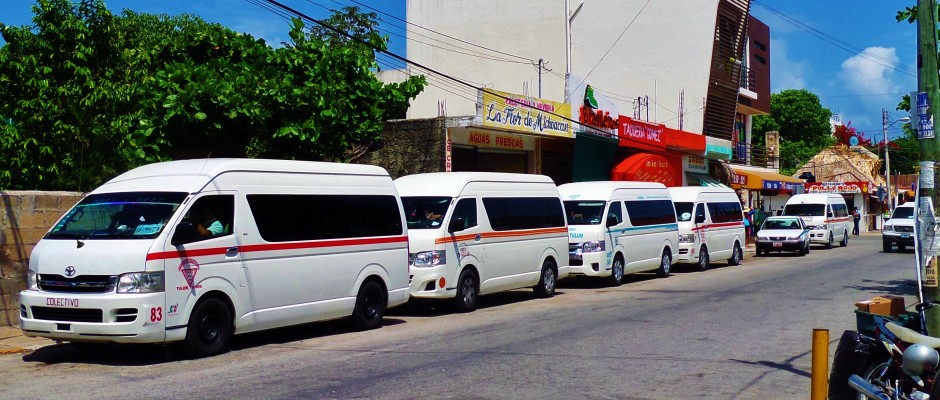 ADO Bus
If you need to get between towns or explore a little more into the peninsula the ADO bus company will take you there. ADO bus company is the monopoly of bus transportation. There are other small bus companies that serve some of the smaller destinations, but for most everywhere you want to go, ADO will take you there. Fares are reasonable ad sometimes it is cheaper for a family of four to take the bus rather than rent a car. The link will take you to their website which is in Spanish only.
Airport Transfers and point to point transportation
Since most people are flying into the Riviera Maya and need to get to your hotel you will need transportation. Some take the ADO bus as mentioned above. Many however prefer to have a transfer service pick them up and take them directly from the Cancun Airport to their hotel. We have looked for the best service for our readers and found one that is always punctual, offers good prices and reliable service. In fact we have never heard a complaint about them If you need to book an airport transfer to anywhere in the Riviera Maya, below is a link to their website for booking.
You can also book point to point transfers with this company. For example if you need to get from Playa Del Carmen to the Hotel Zone in Cancun, you can. Just look for the booking from Hotel to Hotel. If you are not going to a hotel you can pick one close and add a note to your reservation.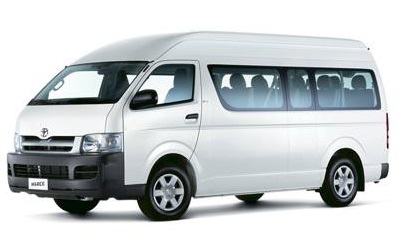 Car rental in Playa Del Carmen
There are so many options both big name recognition car rentals and little mom and pop car rentals in the area. We have had many "not so great experiences" renting cars in Playa. We really wanted to find a good service for our readers. Finally we met Elie who is from Canada and she offers great service. People that rent with her are refreshed that it was easy. Elie includes the needed car rental insurance for Mexico and simple one price to pay rentals with no hidden fees.
Tip: It is best to reserve at least a few weeks in advance. She is very popular and has limited amount of cars. If you email her and ask questions, she is able to specifically make recommendations and offers to you.
Here is our article about renting cars in Playa Del Carmen from Elie or you can send her an email below.

Thank you for reading our article on good services in the area. If you know of a service you would like to recommend, let us know about it in the comments below.