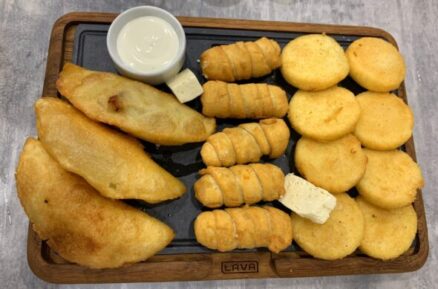 El Punto Venezuelan Corner Restaurant
Many don't get the opportunity to visit Venezuela, nor do they get to taste the flavors of the regional cuisine. Now you can get a great representation of the Venezuelan cuisine in Playa Del Carmen at the El Punto Venezuelan Corner.
El Punto Restaurant arises from the desire to offer 100% Venezuelan gastronomy in Mexico. They want the true seasoning to be represented in the dishes they prepare. To achieve this, they use products imported from Venezuela and also to merge with Mexican gastronomy, paying respect to the country that is welcoming them.
Chef Cristian Cupul works hand in hand with managers to achieve the Venezuelan flavor. Every dish is made to order so a fresh taste can be offered to each guest. Each morning, very early, the team arrives to start preparing ingredients for the day.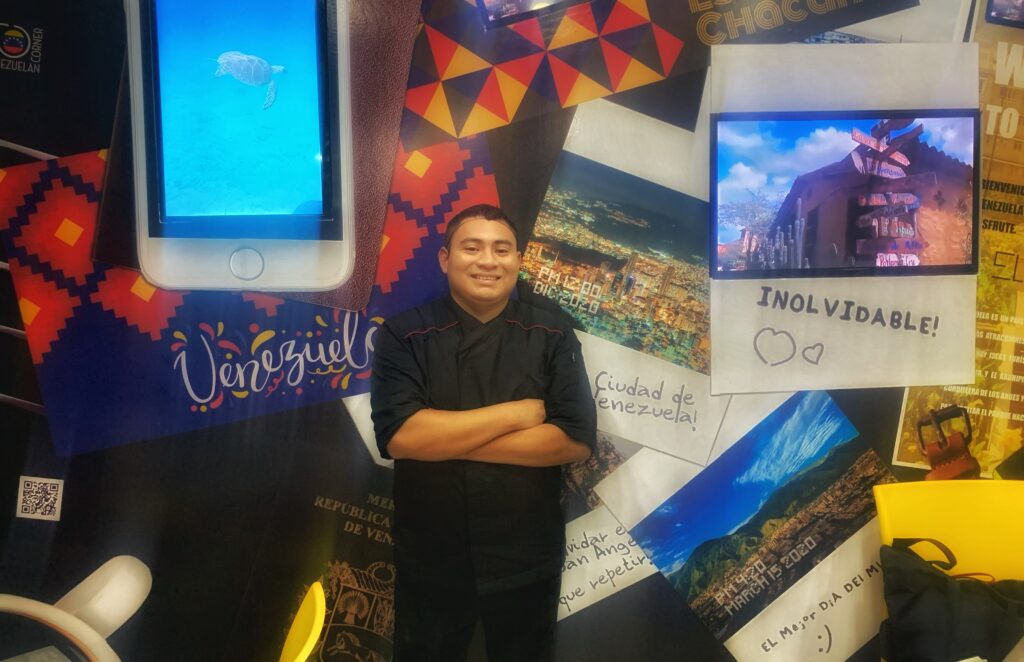 What you can expect from the menu
If you have not had Venezuelan cuisine before, it does have distinct flavors that make it different from say, Mexican. The corn meal that is used in the arepas and fried items is tasty and unlike corn tortillas. There are different flavors and textures of cheeses and different spices are used.
To ensure a true taste of Venezuelan cuisine, this restaurant uses imported products from Venezuela such as:
Cheeses: palmizulia, llanero, guiana.

Las Chucherías: cocosette (cookie filled with coconut cream), toronto (hazelnut covered with chocolate), pirulín (cylinder cookie filled with hazelnut cream).

Drinks: Maltín Polar, Cerveza Polar and frescolita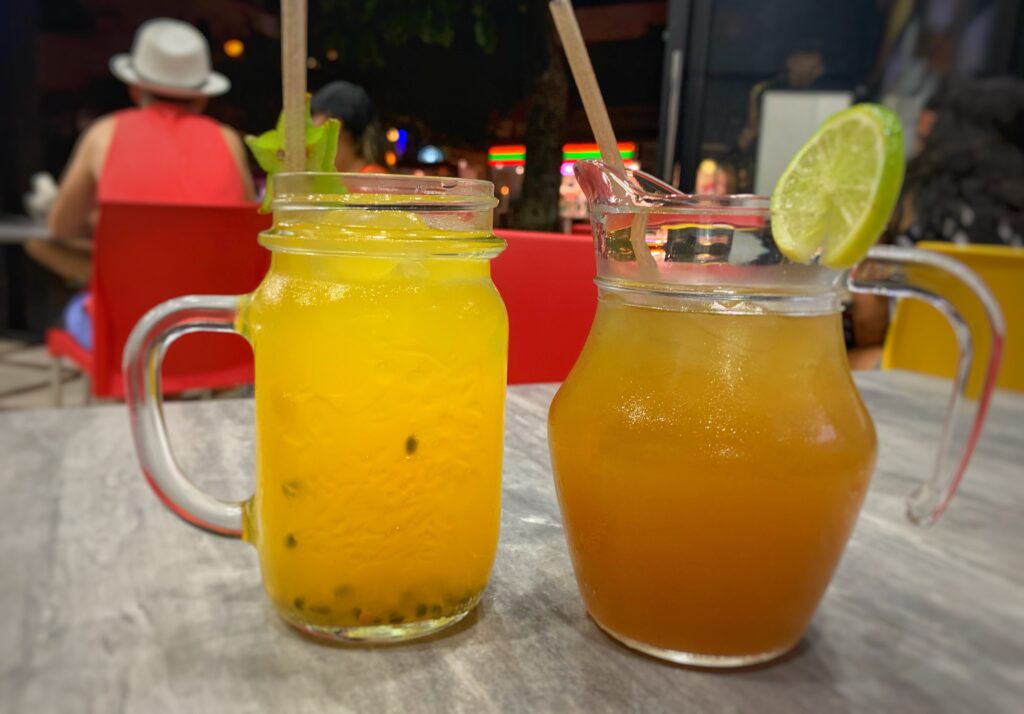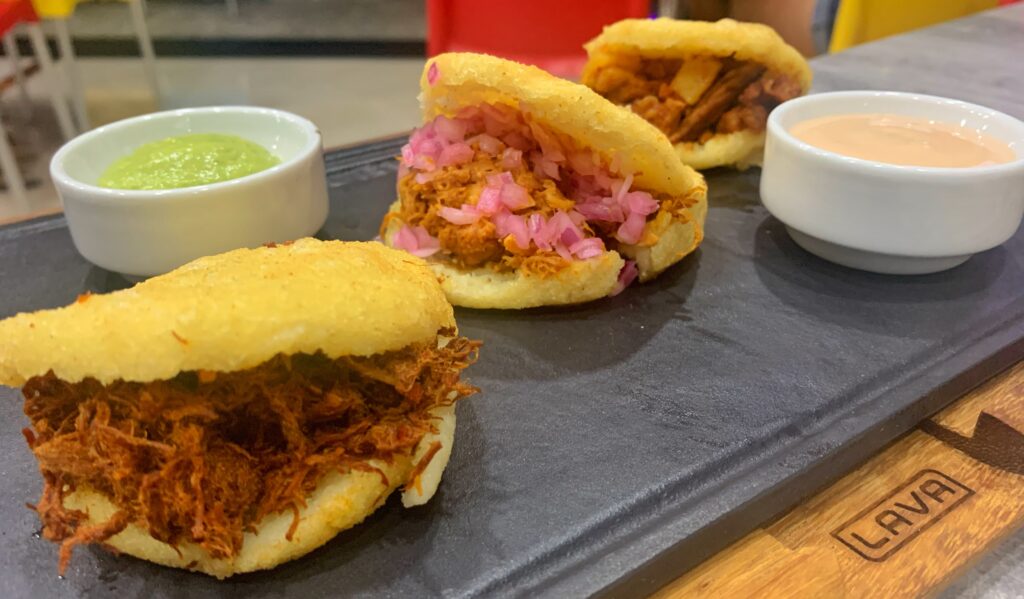 Our recommendations
This restaurant is good for a quick bite to eat, a not too expensive meal, a tasty treat or take out. We can also imagine this being a great place to order food for a super bowl party or party at home. Many of the food items are tasty and will go with a festive atmosphere or beer.
Where is this restaurant located?
The restaurant is on the corner of 5th Avenue and 38th Street. It is easy to spot the black painted façade.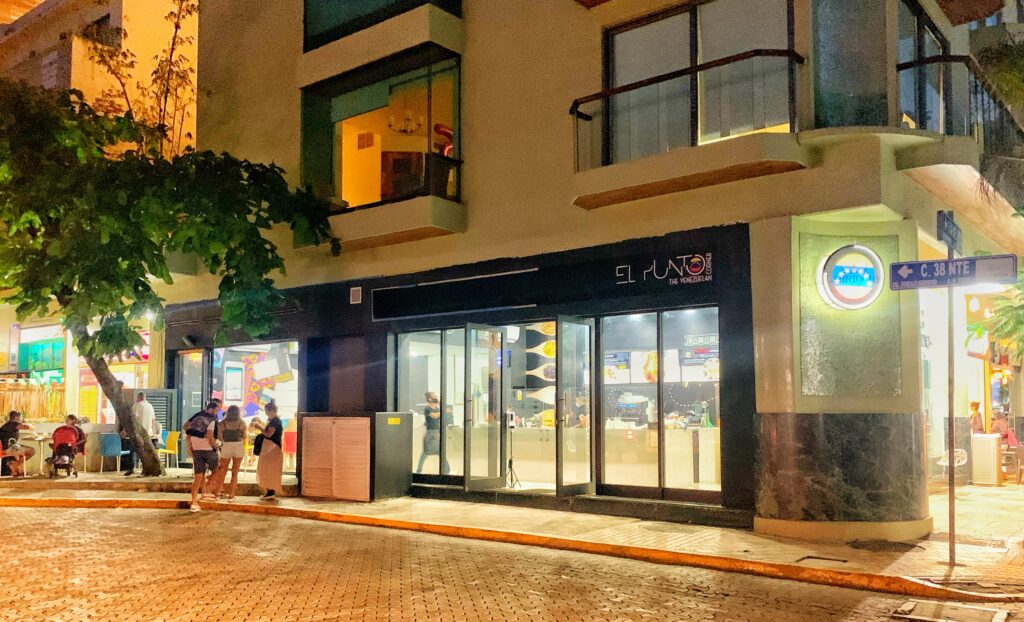 What are the hours of the El Punto Venezuelan Corner?
The restaurant is open daily from 7:00am-11:00pm.
For delivery service
Call 984-147-1511
Facebook page for El Punto Venezuelan Corner
Have you tried this restaurant? What did you think? Let us know in the comments below.